Malbec. Tango. Steak.
I confess. I have a glass of big bold Malbec red wine from Argentina beside me while I write this article. What. A. Fabulous. Place. The wines – both red & whites. The steak. The landscape. The history. I have told everyone since my trip that if you have the opportunity, jump on a plane and GO!
Argentina holds many mysteries. Before I embarked on this trip, I did not know what to expect. I did not expect that I would learn about the wine industry while riding horseback in the Andes Mountains. Nor did I expect that I would be touring the wine regions in a classic Citroen 'Slowcar' that was nearly the same age as me! I did not expect that I would be treated like a rockstar at one of Argentina's largest wineries – Zuccardi Valle de Uco. I did not expect that most days breakfast with coffee would cost more than a delicious steak dinner. I also did not expect to see couples dancing tango under a tree that has been the meeting spot in Beunos Aires for over 300 years. And never did I imagine that the blue skies would dramatically turn into a hail and rain storm that pelted down so hard that collapsed the roof in the Buenos Aires airport.
"Come and visit me at my winery anytime". Those words was all that I needed. When Jose Zuccardi, Owner & President of Familia Zuccardi invited me to his homeland over a 3 hour lunch when I met him at the Vancouver International Wine Festival, I knew that this was a business card that I was going to keep.
The name Zuccardi may ring a bell, and so it should. Like Yellow Tail and Jacobs Creek, Zuccardi's wine – FuZion - quickly became a household name in Canada when it WOWed everyone of its quality as well as its incredible price of $7.45. It still to this day baffles me the economics of how a bottle of delicious Malbec-Shiraz red wine can be made in the southern hemisphere, travel the world by boat and still land in my hands for less than $8.
Winemaking in Argentina has a deep-rooted history. For over 400 years, various grape varieties were grown for domestic consumption. In the 1960 and 1970s Malbec wine was jug wine that was considered rustic. Winemakers focused on quantity production not quality. This all changed in the mid-1980's when famous consulting winemakers - Paul Hobbs from California, Michel Rolland and Herve Joyaux-Fabre from Franc, Roberto Cipresso and Alberto Antonini from Italy - recognized how they could dramatically adjust the existing winemaking processes to craft fine Malbec wines that could compete on the world stage. With their Midas touch, Argentinean Malbec took the world by storm.
Wines of Argentina reports that by the turn of the 21st century, there were over 1,500 wineries. Swiftly, Argentina has become the main producer of Malbec, with vines covering with nearly 40,000 hectares, compared to its neighbour Chile with about 6,000 hectares, France 5,300, South Africa about 4,000, New Zealand 80 and California has barely 45.
This stat is particularly interesting as Malbec originally stemmed from France where it was grown as a grape typically used for blending. The name Malbec was attributed to the French 'mal bouche' translates to 'bad taste', referring to the rustic characteristics of the grape that was used in small proportions in wines with Cabernet Sauvignon and Merlot. It is amazing how a 'bad thing' in France, eventually turned into an incredibly good fortune for Argentina.
In 1852, Malbec vines were brought to Argentina by Michel A. Pouget, a French agronomist who was hired by the Argentine government. Less than 10 years later, the phylloxera bug decimated and destroyed the majority of the European vineyards (hit especially hard was France) and Malbec instantly disappeared. The silver lining though is that half a world away, this grape variety was alive and flourishing. Today, with the popularity of Malbec, French winemakers are buying back Malbec vines from Argentina.
Taking a sip of my wine beside me, this Malbec wine begs for a BBQed steak, hearty stew or grilled mushrooms. Most are full bodied and heart warming – great for winters and BBQ seasons. Winemakers in Argentina are experimenting different styles of Malbec wines to make it a wine to enjoy year round. I have to admit, while in Argentina, temperatures soared to 38C and for me, a cold beer (not wine) was the best reprieve.
Winemakers are experimenting in every way to Malbec grapes be on everyone's lips while they are in Argentina. "Would you like your Malbec chilled?" we were asked at a bistro in Mendoza. My Spanish is limited but I knew I heard the question right. Fresh Malbec is a new style of young red wine that has not been aged in oak barrels and best enjoyed within a year. Chilled like a white wine, this new way to drink Malbec is intended to quench the thirst as a cold beer does on a hot summer day. "We are trying to encourage this style of wine so that people continue to drink red in heat," explains Panos Zouboulis winemaker Bogeda Krontiras, one of the few certified biodynamic wineries in Argentina.
Visit a wine shop in Argentina, you will find shelves overflowing with Rose wines of all shades of pink made from Malbec grapes. White, rose and red sparkling wines made with 100% Malbec are plentiful too. This style will rapidly grow and take the world by storm with international companies such as Chandon (France), Codornui (Spain) have established operations in Argentina and bring their talented sparkling winemakers with them.
Sweet late harvest and fortified port style wines and spirits like grappa are made with Malbec. Even Blanc de Malbec crafted by Vincentin Family Wines has turned heads when they launched in 2014 the first-of-its kind white wine made with 100% Malbec and aged in oak barrels. I would have jumped at the chance to try a white Malbec. When you are at the LCBO or SAQ, periodically these rare Malbec wines are exported, so be on the look out!
Raise a glass to the rise of Malbec
Mark April 17 in your calendar, as it is Malbec World Day. Established in 2011 by Wines of Argentina, this is the day in the wine world when we uncork countless bottles of Argentinean Malbec wines at special wine events in more than 70 cities around the world. You can have your own Malbec celebration . . . Here are some of my top Malbec wines available at the LCBO:
Zuccardi Q Malbec 2013
$19.95

This is a classic expression of Malbec. Deep and dark in colour with violet, blueberry, blackberries aromas wafting from the glass. On your first sip, there is evidence that the wine has soft tannins, juicy black fruit, black pepper tastes with a little dark chocolate on the finish. Uncork this Malbec to enjoy with a herb-encrusted pork tenderloin or Sunday roast beef with all the trimmings. Something that impressed me when I visited the winery was that they use concrete tanks rather than the typical stainless tanks commonly used in winemaking. And there are only a few oak barrels in the cellar. The winemaking team focuses on creating wines to bring out the natural flavours without the help of oak. That is incredible and the result is pure and outstanding.

Ben Marco Expresivo 2014
$39.95
This wine will draw your eye to its stunning label. A top-notch blend of 80 per cent Malbec, 20 per cent Cabernet Franc, loaded with fruit – pomegranate, boysenberry, ripe and juicy blackberries. Made by one of the top female winemakers in Argentina – Susana Balbo - this medium to full-bodied red wine has a long dark chocolate and coffee finish can be enjoyed with the full range from meatloaf to prime rib.

Versado Reserva Ancient Malbec 2012
$59.95
You might think that Malbec is a wine that is typically under $25, but you'll be pleasantly surprised when you splurge on this one. A renowned group of Canadian winemakers and winery owners joined forces to purchase a vineyard with plantings of 100-year-old Malbec vines. Winemaker Ann Sperling (who is head winemaker at Southbrook Vineyards in Niagara and from Sperling Vineyards in British Columbia) makes incredible Malbec wines with the grapes that she has salvaged from this old vineyard.
Wine writer Tony Aspler sampled a pre-release bottle and scored it an impressive 93 points. "Dense ruby colour; spicy, floral, blackberry nose with vanilla and cedar notes; medium to full-bodied, dry, ripe blackberry and blackcurrant flavours with a mineral thread and a lively spine of acidity; silky mouth-feel finishing firmly with a chocolate note."
For more about Debbie's travels in Argentina and wine reviews, visit www.savvycompany.ca
Recommended Articles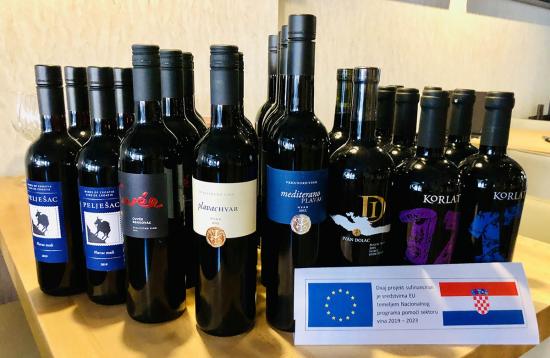 A recent wine dinner at Bistro Ristoro provided an ideal opportunity to learn about Croatian wines.
Read full story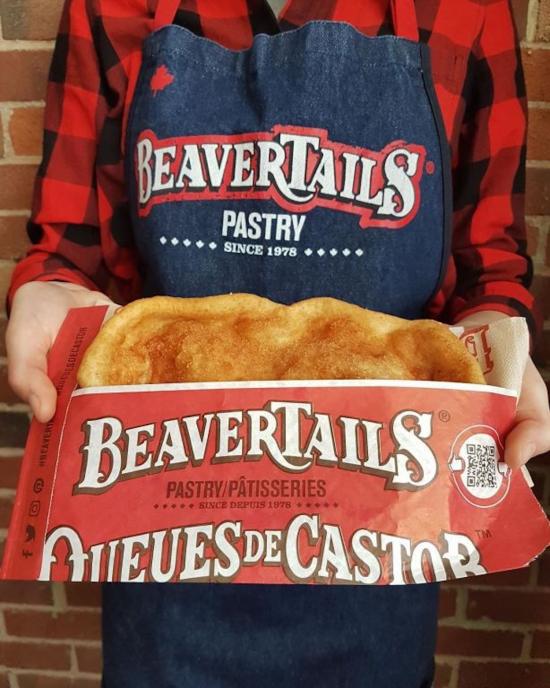 The beloved Canadian brand is giving away free BeaverTails this Friday in honour of the second annual National BeaverTails Day!
Read full story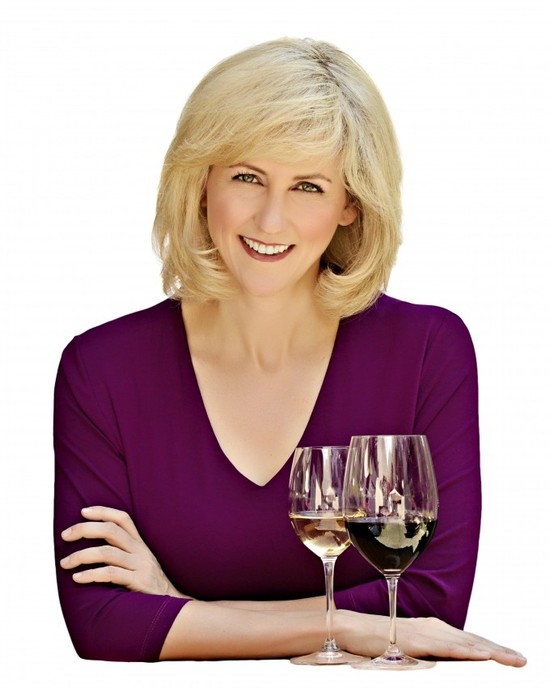 Saltram Winemaker's Selection Shiraz Tempranillo Wine Review Barossa Valley, South Australia A full-...
Read full story
Comments (0)
*Please take note that upon submitting your comment the team at OLM will need to verify it before it shows up below.