Many Shades of Dallas
Photo by Matt Pasant.
There is an overwhelming feeling in Dallas,Texas that anything is possible. It is a city with guts and spirit, and while Dallas oozes wealth, it is also a city with a big heart, kind people and warm hospitality. It has a very eclectic personality with many different scenes. All in all, it is a fabulous place to visit. Just be sure to rent a car to see it all.
For political junkies, Dallas packs a powerful punch. Obviously, a visit to Dealey Plaza, where John F. Kennedy was assassinated, is a must. Walk the grassy knoll, visit the Sixth Floor Museum at Dealey Plaza (located in the Texas School Book Depository from where Lee Harvey Oswald fired the gun that killed Kennedy). It has exhibits on the 60s, Kennedy's presidency and life, and, of course, his assassination. The space from where Oswald fired his gun is a very eerie spot and will send chills up and down your spine.
For a different experience, be sure to hit the newly-opened George W. Bush presidential library. It is a fascinating place, regardless of your political colours. It's remarkable seeing how Bush views his legacy. The section on the fight against terrorism is prominent, as you might imagine, and the large pieces of the Twin Towers on display are incredibly moving. The crowds seem to congregate in the terrorism section but move along and check out the environmental exhibit and the display on Laura Bush's work internationally on education. There is a fantastic exhibit on US presidents and baseball that runs until October 4.
Art fanatics will love the well-endowed art district downtown. Dallas is home to the largest contiguous urban arts district in the nation, spanning 68 acres and 19 blocks. Head up the Reunion Tower to get a fantastic view of it all below. Be sure to get a CityPASS which will save you some money to visit many of Dallas' sites. While you are atop the Reunion Tower, grab a bite and a drink at Chef Wolfgang Puck's revolving restaurant Five Sixty.
On that wealth theme, while shopping in a mall may not be on your list of things to do, a visit to the NorthPark Center is unlike any mall visit in Canada. NorthPark has everything from high-end shops like Gucci, Rolex, Versace, Louis Vuitton, Kate Spade down to H&M and Forever 21 and everything in between like Macy's. The mall is consistently ranked among the top five shopping destinations in the United States and boasts more than 26 million visitors annually.
There is of course the reality that in Dallas, you are in the Southwestern United States. While Dallas has incredible Tex-Mex food and delicious margaritas wherever you go, it is also one of the best places to buy cowboy gear. Skip the mall for that and hit Pink's Western Wear instead.
Once you have your boots, break them in on the Katy Trail. It is 6 km in length and follows the path of the old Missouri-Kansas-Texas Railroad, which was known as MKT or the Katy. Stop at the Katy Trail Ice Houseto break up your walk. It is an outdoor beer garden with 50 beers and its patio has been voted one of the best in the city.
Hotel options vary. You can spend as much as you want of course, but sometimes a medium-priced downtown Sheraton does the trick if you need a comfortable bed for the night, a gym and pool. Bear in mind the downtown is not an evening hotspot, but the hotel is centrally located and an easy place to get to everywhere you want to go.
In terms of neighbourhoods worth a visit, check out Bishop Arts. Emporium Pies alone is worth a visit. Don't settle for one pie. Try two or three types and then wash them down with a visit to the Bishop Cider Company down the street. The shops in the neighbourhood all have an artsy feel so wander around and take in the vibe of the place.
The Deep Ellum neighbourhood is another funky part of town, but in a very different way. It's hip with great music joints that have launched the careers of great jazz artists in the last century as well as more eclectic, alternative bands from the 20th century. Today, it has again surfaced with an exploding music scene. By day, it has quirky shops, cafes and restaurants. Hit the very Bohemian AllGood Cafe for one of its hearty breakfasts. It was voted one of the best breakfast locations for a good reason. And being the Bohemian kind of place it is, you may get your morning Java in a Christmas mug, if you're lucky.
For traditional Texan food, the Rustic delivers. It is a restaurant that is popular with locals (always a good sign), with 40 beers on tap and a full stage offering live music in the restaurant's massive backyard. It has an upscale country roadhouse feel to it with country musicians to boot. Country, both new and traditional, really is popular in the South with the young set and grey hairs alike.
That's the thing about Dallas. It is urbane, hip, uber-cool and yet fully embraces its Southwestern U.S. identity. It's well worth a visit.
Recommended Articles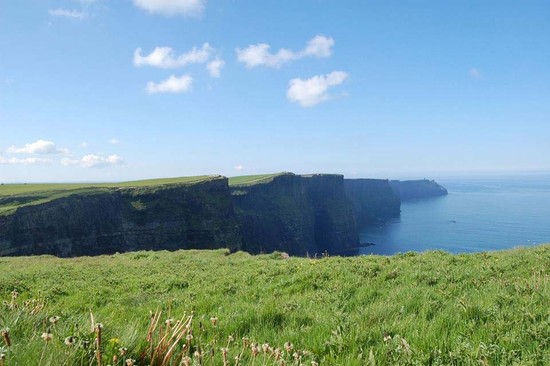 Above: The Cliffs of Moher, County Clare, Ireland The final part of our three week Contiki adventure...
Read full story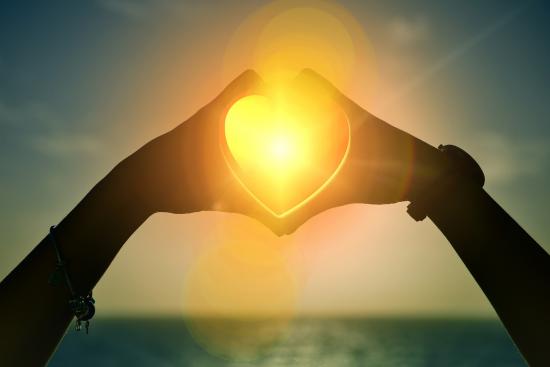 Giving your significant other a box of chocolates and a dozen roses for Valentine's Day may say you care, but a couples' getaway in the middle of a harsh Canadian winter is truly the best way to say "I love you." Here are 5 unique ways to feel the love this February.
Read full story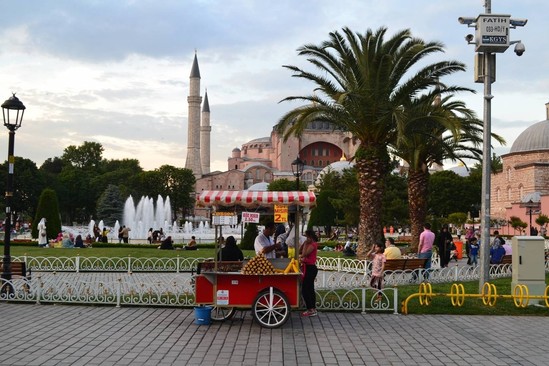 All photos taken by Isabel Payne. Dating back to as early as 660BC, Istanbul has a very colourful pa...
Read full story
Comments (0)
*Please take note that upon submitting your comment the team at OLM will need to verify it before it shows up below.