Sports
Mass and Sass heading to retirement
Mass and Sass heading to retirement
ABOVE: Defenceman Zdeno Chara is retiring after 20 years.
A variety of thoughts this week as training camp for the big boys officially gets rolling.
THEY'RE DONE: BIG Z AND P.K.
Zdeno Chara and P.K. Subban – two of the most notable defencemen of the past two decades – are retiring. And both have strong connections to Ottawa.
Chara came here as a mostly undeveloped extra-large blueliner who could dominate in the fight department but not a lot more than that. GM Marshall Johnston swung the massive deal with the Islanders that brought Chara, a first rounder (turned into Jason Spezza, not bad) and Bill Muckalt at the draft in 2001. (Muckalt was eventually known as the man who-swung-and-missed through 70 games . . . No goals). Of course, the guy going the other way was Senators' hero-turned-zero Alexei Yashin. It was the strongest deal in the team's history.
Chara developed slowly into an all-star calibre defenceman, but his stay was short-lived. Believing they could sign only one of Wade Redden and Chara, the Senators chose the former in what became a rather enormous flub. In 2006, Chara signed a five-year, $37.5 US million contract with the Boston Bruins, where he captained the club to a Stanley Cup. Oh, he won the Norris too. Zing.
On a personal note – one that certainly can be echoed by many who came across Z during his time in Ottawa – the man was class off the ice. While taking a break during the broadcast of A-Channel's morning show (probably 2005), I passed by the reception area near the front of the building and there was Z standing tall with the Sens' PR rep. He spotted me and came scurrying (can a 6-9 guy actually 'scurry'?) over with a big smile and hand outstretched. He said he watched the morning show quite a bit and asked me about the gig. Here's a giant celebrity in for a media event and all he wants to talk about is me.
That was Zdeno Chara for you. Here was a guy you could not help but root for, constantly.
As for Subban, the sassy assassin? He'll long be remembered here as the feisty all-star who tried to separate Mark Stone's hand from his arm during the playoffs in 2015. "There were two attempts on faceoffs to slash him, one connected. Then he two-handed him across the wrist in front of the net," said then-Ottawa GM Bryan Murray.
Give him his due though, Subban was a bright light amid his stay in Montreal. He also made his mark as a more than generous philanthropist.
After the deal that saw future Habs' captain Shea Weber come to Montreal in 2016, P.K. never seemed to retain/regain his all-star status; in Nashville and again in New Jersey. His most impactful time was in Montreal where P.K. won the Norris and was named to two first-team all-star rosters.
SO THEN, WHERE DO THESE PUZZLE PIECES FIT ANYWAY?
Newsflash!
Ottawa's roster has changed.
"Thanks, Tips!"
While it appears to be all good at this juncture we'll understand a bit more as to who goes where after the opening of training camp Wednesday.
Postmedia and others are reporting that the first line of Tkachuk, Norris and Batherson will remain intact. Indeed, why tamper with early success?
The look of Ottawa's second line though will be a brand new one. It will be some concoction and placement of Giroux and DeBrincat (the newcomers) and Stutzle (the oldcomer).
After that?
The battle between rookies and veterans begins for third- and fourth-line duties.
The defensive crew?
A bevy of question marks and questionables.
Under the category of 'other sentiments': Unfortunately, have to say this year's THN Yearbook is a real disappointment. Outside of a number of gaffes (the Blues Robert Thomas is 33? Seems like just yesterday he was a rookie (oh right, he was); Evgeni Malkin has changed his name to ESGeni Malkin?) the absence of player data like height, weight, place of birth, date of birth, how acquired, stinks. No AHL, CHL or Euro league stats also is a big miss . . . Nothing to get overly excited about this season in Anaheim outside of this: In Mason McTavish and Trevor Zegras, there's plenty of future here . . . From the department of you're-not-supposed-to-build-this-way: Vegas makes the Cup final in Year 1 after expansion. It's been a steady regression since and likely gets worse in Year 6 . . . If I'm a wagerer, I'm passing on the Toronto Blue Jays. This is a team that consistently wins at the most unexpected times and loses at the most unexpected times . . . Just can't get enough of those Cowboy fans. Love to chirp at the NY Giants but if we check the stats folks, Dallas has won precisely three playoff games in the last 25 years. As Patrick Roy might say: "I can't really hear what Dallas Fan is chirping because I've got my two Super Bowl rings plugging my ears." All hail Big Blue.
thegrossgame@yahoo.com
Recommended Articles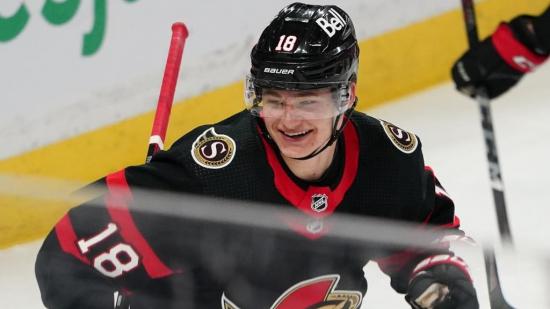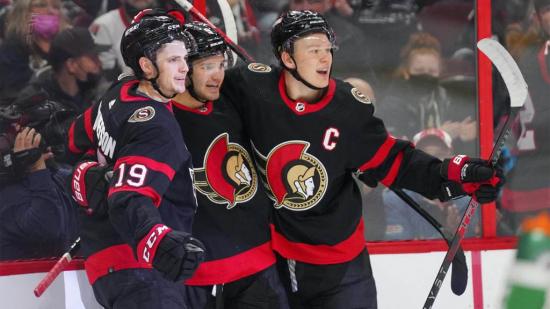 Labour Day has come and gone, and for those tiring of summer, the CFL, MLB, tennis, golf and over-long visits from your in-laws, hockey's about to make its return.
Read full story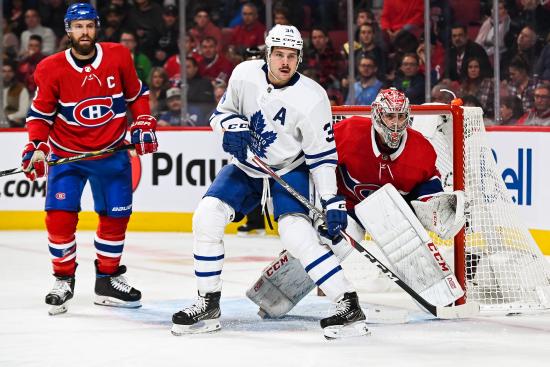 For all the mea culpa's running through the nation's capital the last three years, at the very least there's some semblance of direction.
Read full story
Comments (0)
*Please take note that upon submitting your comment the team at OLM will need to verify it before it shows up below.