Politics
Mayor's City Builder Award Shines Light on Vulnerable Youth
Mayor's City Builder Award Shines Light on Vulnerable Youth
Bill Robinson receives his Mayor's City Builder Award from Mayor Jim Watson and Councillor Marianne Wilkinson.
Image courtesy of City of Ottawa. 
When Bill Robinson meets me for coffee, he talks youth at-risk.
Who are these children? Robinson replies: It's a baby born into poverty. It's a kid facing family abuse. It's a child with disabilities. A high school dropout; a teenager addicted to drugs or alcohol; a homeless youth.
Robinson has been an active volunteer, advocate and supporter of vulnerable children for three decades. Last month, Ottawa Mayor Jim Watson presented him with a Mayor's City Builder Award for his volunteer work with at-risk children and new Canadians.
As Robinson drinks his coffee, he says he still remembers an 11-year-old girl who came to the homework club at the Michele Heights Community. The girl didn't know how to fill out her school trip form. She had trouble spelling her name and street address.
It was nine years ago, but he often thinks of her: Where is she now? Is she working at a farm? Is she flipping burgers? Is she pregnant? His long experience working with children at-risk paints these images.
"This was an 11-year-old girl, who just could not pick things up," says Robinson. "In the school system, you can't flunk more than one grade, so she would be pushed along somehow. That poor kid has never been given a chance to succeed."
When Robinson joined the Rotary Club of Nepean-Kanata three decades ago, he did everything to help children succeed in school. He says it will be harder for a dropout to get into a college or a university, to have a good job, to afford a family or a house. They can easily fall prey to drug dealers, abuse and violence.
There are still many kids who don't understand basic math, Robinson says. He had to explain to one kid why any number times zero is zero. Another girl feared math so much, that when he tried to help her, she broke down in tears. The government, Robinson says, should not take shortcuts in their budget when it comes to education.
"If you do spend money on education, you are going to save money down the road. I'm not convinced that a larger police force is going to solve our problems. They are treating problems, not preventing them," Robinson says.
Yet, he says youth at-risk are in a much better position now than they were 30 years ago. The city's schools and community centres have launched many youth programs and initiatives.
With Rotary Club members, Robinson organized and led homework clubs at Michele Heights Community House. An engineer by profession, he sought after novel ways to teach children math and computer skills. His credo: "It's not because kids can't learn, it's because you haven't taught them right."
Together with other Rotarians, Robinson built a library at the community house. They collected books, introduced entrepreneurial and leadership programs and provided scholarships. Recently, they have installed six computers and bought a printer for the library.
It's all about giving children opportunities to learn and to work—to have a bright future, Robinson says.
Robinson speaks fondly of Pathways to Education—a country-wide program helping youth in low-income communities graduate from high school. Prior to this program, he says kids in the Ottawa West Community Housing had a less than 50 per cent graduation rate. Pathways to Education increased the rate to over 80 per cent.
When he was asked about the Mayor's City Builder Award, Robinson said he was honoured to receive it, but at the same time, he felt uneasy.
"I felt uneasy because so many people do so much good for the city. I feel all these people should be recognized too," Robinson says. "A lot of recognition should go to my Rotary Club as well, because they've been very supportive. They work hard raising funds. They should all be getting an award."
Robinson's recognition is the Rotary Home's award, says Gina St. Amour, the executive director of the Ottawa Rotary Home. St. Amour says Rotarians were "ecstatic and proud" for Robinson when they heard about the award.
"He simply is a wonderful individual. He is the kind of person who jumps in with both feet," St. Amour says. "And he likes to have fun. He will paint, or do Legos with the kids. He is just a well-rounded wonderful person. It's a wonderful coup not only for him, but for the whole Rotary Home family."
Dubbed a "home away from home," Ottawa Rotary Home provides respite programs for 144 children and 53 young adults with disabilities. Families can take a break or vacation by leaving their children in the care of trained staff at the Rotary Home. It's also a place where kids can make friends and play with other children in a safe setting, St. Amour says.
The last family survey showed 100 per cent of parents were satisfied with the Rotary Home's services.
Robynn Collins, a community health worker in Crime Prevention at Pinecrest Queensway Community Health Centre, knows Robinson well. She once nominated him for the United Way Community Builder Award—he won that too.
"Bill has been pivotal to the success of several of our initiatives. He helped with building a library at the Michele Heights Community House. He also was a huge contributor of us implementing Kindness Week (an initiative encouraging people to care and share)," says Collins.
Collins says Robinson also helped her with co-chairing different youth working groups and projects. Through his Rotary Club, he helped fund building a new park to keep kids safe.
"We had no park at Winthrop Court. There was only concrete in the middle of a huge court yard. Now residents in the community have a safe place to gather, enjoy their children and meet their neighbours," Collins says. "He is just a leader in the community. He really is."
Mayor Jim Watson says Robinson has been an active volunteer and advocate of vulnerable youth in Ottawa for over 30 years. His dedication to the cause deserves recognition.
"Bill not only works tirelessly to provide opportunities for youth, he is committed to being a positive influence in the lives of all those around him. His work made him a perfect fit for the Mayor's City Builder Award," says Watson.
Recommended Articles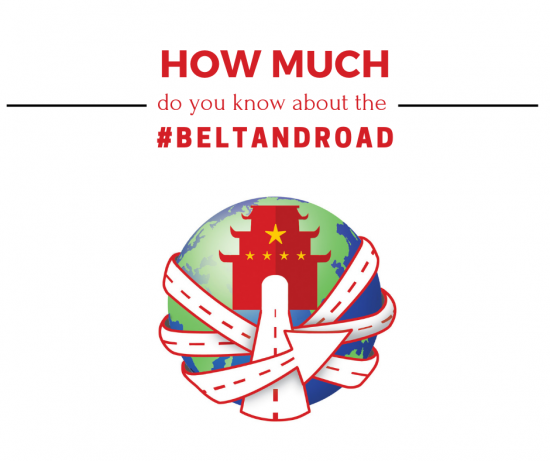 China's Belt and Road Initiative (BRI) is one of the most ambitious infrastructure and investment efforts in history. Here's what you need to know about the Belt and Road.
Read full story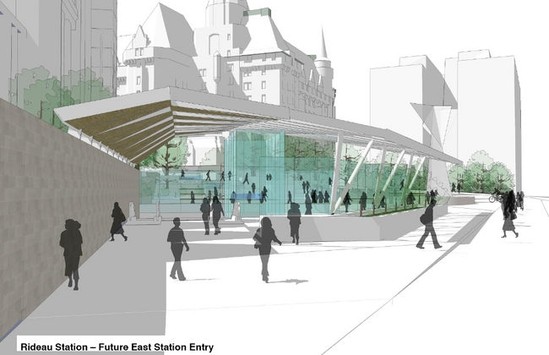 Downtown Ottawa is undergoing an architectural renaissance. Unsightly parking lots are gradually bei...
Read full story
Yes, it's time for Canadians to make their way to their polling stations where, with the stroke of a simple pencil, they will render their decision.
Read full story
Comments (0)
*Please take note that upon submitting your comment the team at OLM will need to verify it before it shows up below.