Auto
Mazda Still Delivers "Zoom-zoom" in its Popular Compact
Mazda Still Delivers "Zoom-zoom" in its Popular Compact
Images by Neil Moore.
Small SUVs and crossovers may be the reigning champs of auto sales, but make no mistake, compact cars aren't far behind.

Passenger car volumes have dipped as of late, but the top movers are still compacts. One of these is the Mazda3 – my tester for the week.

This vehicle is now in its third generation, and has continued to raise the styling bar since launching in 2003. Back then, I had a 2001 Mazda Protégé – the car it replaced – and still remember how dated my ride looked next to the newcomer.

Ditto when comparing the current Mazda3 to its predecessors, as the 2014 makeover has given it a more grown up look that is anything but entry level.

With its long hood, short rear deck and deeply-sculpted sheet metal, it could be mistaken for something more premium, and European. Something that couldn't have been said with the former Mazda "smiley" grille that has, thankfully, been kicked to the curb.
Mazda3 is vital to the automaker's success. It is not only their top-selling vehicle (with the CX-5 running a close second) but accounts for the vast majority of passenger car sales. And it's up against the segment-leading Honda Civic, not to mention Elantra and Corolla – all of which continue to up their game.

For 2017, Mazda3 has undergone a few styling tweaks to the front and rear fascia, but nothing glaring unless you're a Mazda savant. More significant are upgrades to the instrument cluster and cleaned-up centre stack, as well as the content list.

Also recent is a narrowing to three models: GX starting at $15,900, GS at $20,300 and GT at $24,000. The latter of which has received a price drop and now includes the six-speed automatic transmission (with paddle shifters) for no added cost.

A six-speed manual gearbox is standard across all models. Nice to see Mazda cares about this dying art that a few of us still enjoy.

Mated to both is a choice of two engines. Power for GX and GS models comes from a 2.0-litre "SkyActiv-G" four cylinder that produces 155 hp and 150 lb/ft of torque. GT models get a more robust 2.5-litre four that delivers 184 hp and 185 lb/ft of torque, employing the same SkyActiv technology that uses sky-high compression (13.0:1) for better fuel economy and low- to mid-range torque.

My vehicle was equipped with the larger engine and automatic transmission, and although I'd have preferred a manual, this powertrain was no slouch. Particularly in 'sport' mode, which sharpens the throttle response and shifts later for more aggressive acceleration.
I wouldn't call the Mazda3 a sports sedan, and it may not run with the likes of Civic Si, but it's more fun to drive than many competitors.

This is mostly due to underpinnings that achieve the right balance between comfort and corner-carving agility. Suspension setup is MacPherson struts up front and multilink in rear (with stabilizer bars at both ends), along with rack and pinion steering with engine-speed-sensing variable assist. More steering effort at highway speeds, more assist around town.

These mechanicals work alongside Mazda's new G-Vectoring control.

It's an alchemy of hardware and software that causes the car to behave more in line with driver expectations. Even when road conditions aren't fully co-operating.

Go hard into a corner and GVC shifts weight to the front tires for better grip, and then releases it smoothly as you steer through the turn. It feels composed and predictable, not unlike vehicles I've driven with a limited-slip differential.

GVC also makes tiny adjustments to steering as you drive over rough or slippery roads. You won't notice it right away, but after tackling a long stretch of construction or winter ugliness, you'll feel less fatigued having not made as many minor corrections. The system acts like a noise filter, without deadening the steering or road feel.

But the company's signature "zoom-zoom" driving dynamics aren't the only high marks for Mazda3. Its interior has improved over the years, and is now on par with many Euro compacts costing thousands more.

I'm not saying its pop-up display is my favourite execution of an infotainment system, but it works well. There's a long reach for the touchscreen, but it can also be operated via rotary knob (with buttons) that works like a mouse. And it's positioned right where your hand drops from the centre armrest.

Beside it is a dedicated volume knob for audio, and climate is also managed by simple "old school" dials and buttons. Just as it should be.

Niceties in my GT tester include satin chrome accents, piano black door appliques, and stitched brown leatherette in the doors and centre console that contrasted nicely with the abundance of charcoal upholstery.

Seats were wrapped in perforated leather, as part of the $2,900 premium package. This also includes six-way power adjust for the driver, nine-speaker Bose audio, smart key, radar cruise control, front obstruction warning, lane keeping assist and more.

My vehicle also included iELOOP as part of the $1,350 technology package. This regenerative braking system uses a high-volume capacitor rather than a heavier and slower-acting battery to run the car's accessories. These would otherwise rely on the engine, robbing power and cutting fuel economy.

But you needn't spend large for a well-equipped Mazda3, as even the mid-range GS model provides heated front seats and steering wheel, not to mention seven-inch infotainment screen and six-speaker audio. Not bad for just a tick over $20K.

You might expect the car's steeply raked roofline and tapered cabin to be a bit tight, but passenger space is reasonable. Sure, the back seat isn't ideal for a pair of bulky six-footers, but those of us more modestly sized will find it comfortable.

And the 60/40 back bench folds flat, making it easier to load long objects into the 350-litre trunk.
Today's compact cars are no longer a fall-back position for the budget conscious, but are becoming more and more aspirational. Sure, buyers still reap the benefit of lower purchase price, but "less is more" seems to define this class of automobile.

In the Mazda3, buyers can expect premium content, fetching style and now even more tech. All served up with an eye on fuel economy that doesn't get in the way of having fun.


SNAPSHOT: 2017 Mazda3 GT
BODY STYLE: compact sedan
ENGINE: (base) DOHC 16-valve 2.0-litre four cylinder (155 hp, 150 lb/ft of torque); (as tested) DOHC 2.5-litre SkyActiv-G four cylinder (184 hp, 185 lb/ft of torque)
TRANSMISSION: FWD with 6-speed manual or 6-speed automatic with manual shift mode
FUEL ECONOMY: (as tested with 6-speed auto and iELOOP) 8.5/6.4 litres/100km (city/hwy)
CARGO: 350 litres
PRICING: : GX $15,900, GS $20,300, GT $24,000 – packages, options, freight and taxes extra
WEBSITE: mazda.ca
Recommended Articles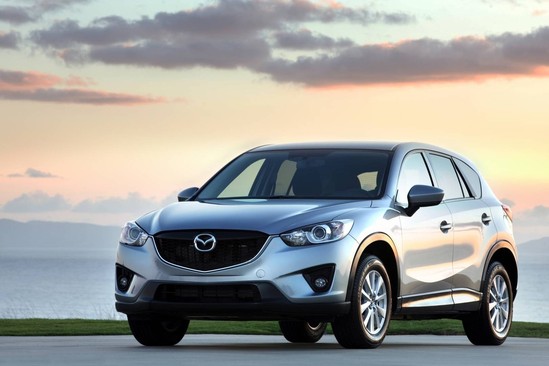 Like millions of Canadians, I am a fan of smaller compact SUVs. What I look for in a SUV is a combin...
Read full story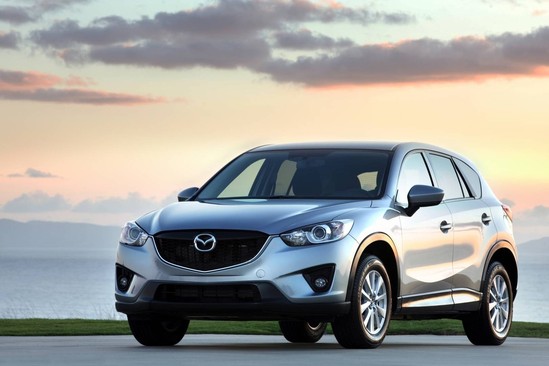 Like millions of Canadians, I am a fan of smaller compact SUVs. What I look for in a SUV is a combin...
Read full story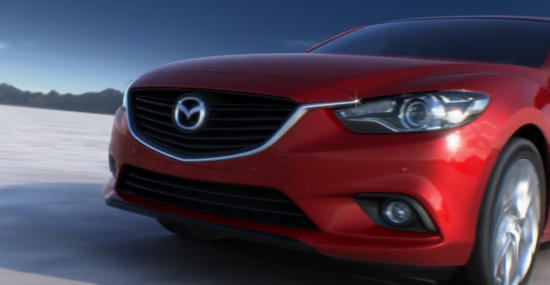 First Impressions: The 2014 Mazda6 is a looker. With fine lines and a sexy front grill, the '6 dra...
Read full story
Comments (0)
*Please take note that upon submitting your comment the team at OLM will need to verify it before it shows up below.