Food & Wine
Meet Ottawa chef and World Cup medalist Michael Hauschild
Meet Ottawa chef and World Cup medalist Michael Hauschild
By Cara Powell
---
When a thunderstorm is roaring and the power goes out – leaving your kitchen in darkness and your oven cold – the show must go on.
This is how Ottawa-based personal chef, Michael Hauschild, found himself fighting the downpour with raincoat and umbrella in hand to cook up a four-course meal on a client's barbeque and serve an impromptu candle lit dinner.
Hauschild remembers the challenge of coming up with on-the-spot menu solutions, preparing and warming his creations on the outdoor grill to perfection. "It was my first time making [Jean-George eggs], so I was scrambling eggs on the barbeque, cooking everything on there…managing all that so that dinner could go on."
As a seasoned cook and owner of his own personal chef business, In Haus Cooking, that particular dinner remains a memorable meal for both chef and guests. The Jean-George egg now appears as a staple dish on Hauschild's appetizer menu.
At 22, this isn't his first taste of stressful dining experiences. After studying with the Culinary Institute of Canada in PEI, Hauschild was selected to participate in the Culinary World Cup in Luxembourg as a member of Canada's youth team.
After a three-hour phone interview and intense selection process, Hauschild remembers the manager and coach, Chef Jeorg Soltermann, promising him the competition would "be one of the hardest endeavors you'll ever experience."
Hauschild says he was not let down. "It was very, very hard. We had one of the committee judges come and visit us about a month in and he ripped our entire food program apart."
Starting again from square one, Hauschild was involved in designing the new menu and says he loved the creative challenge.
"It came down to not just flavour but looks and presentation and colour scheme. If we had green somewhere on a buffet platter, you can't use green again on another part. It had to be very colourful, the shapes had to be different, it was very, very intense."
After 11 months of preparation and practice, Canada's youth team took home two silver medals.
Hauschild credits his experience competing at the World Cup with inspiring his decision to move out of restaurants and into the personal chef business. Having the ability to set his own hours and control his own kitchen, combined with the opportunity to fully express himself creatively was a perfect fit.
"I always keep a note pad beside my bed because I actually start dreaming about dishes," laughed Hauschild, "when I get up in the morning, I have two new dishes to try."
His creativity and drive seem to have payed off, as Hauschild is currently the highest rated personal chef in Ottawa on Google and Yelp.
Hauschild's childhood friend, Carson Rorai, has acted as both taste tester and business advisor to the burgeoning chef. He noted that even though it's impossible to predict if a business venture will be successful, "I had a hunch that it would be. When Michael loves what he does, he absolutely grinds at it."
Rorai could see his friend's dedication to cooking take root during their grade 10 health and nutrition class. That year, Hauschild "asked for a new set of cutlery and plates for his birthday."
Rorai, who works as an analyst for a management consultancy firm in Toronto, helped his friend work out the business's cost margins. Currently, a three-course meal is priced at $75, four-courses is $85, and five-courses will cost you $100 per person.
A minimum cost of $400 ensures Hauschild's 10 to 12 hours of work – which includes in-house consultations, groceries, preparation, execution, service, and cleanup – is fairly compensated.
"My prices are very competitive," explained Hauschild, "it's like if you go to a fine dining restaurant like The Keg, except it's in your home and you're getting five courses."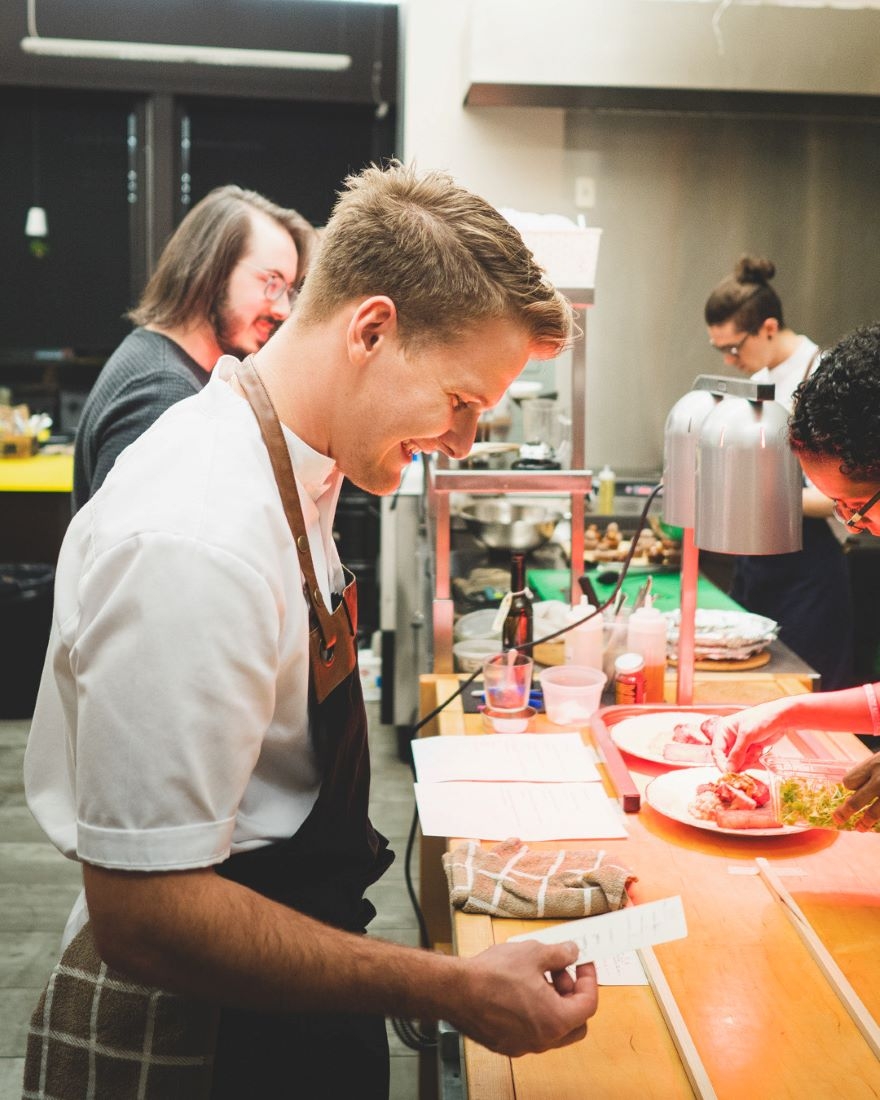 Part of Hauschild's excitement to start his business grew from watching personal chefs become a trend across Canada and noticing a gap in the market in Ottawa.
"When you google 'personal chef Vancouver' there's going to be at least 50 beautiful websites that pop up with chefs who have worked all over the world at high class restaurants," explains Rorai, "but in a Ottawa there's really not much there…Michael was confidant he was going to become the known guy."
To start growing his business, Hauschild donated several meals to charity auctions. His first two such dinners, auctioned at the Proud To Be Me Gala, raised $4000.
When Natalie Gunn-Abrams and her husband placed the winning bid at the Royal Lepage charity auction, they knew they were in for a memorable experience.
"I love going out, trying new restaurants, perusing menus and trying incredible dishes," said Gunn-Abrams, "my husband is just as happy to stay home. This dinner met both of our needs. It was a restaurant experience in the comfort of our home."
While Hauschild started with just one dinner a week, the demand for dinners has since grown to the point that he hired a partner chef, Malcolm Gillies, to avoid turning down requests.
If you can't score yourself a booking, you still have the chance to taste Chef Hauschild's creations at one of his pop-up restaurants in collaboration with Morning Owl Coffeehouse in Kanata.
His first pop-up took place in October. "I'm not going to count out ever working at a restaurant again, I had so much fun," said Hauschild, "I'm definitely going to do more pop-up events."
Photos by by Maxim Vidricaire
Recommended Articles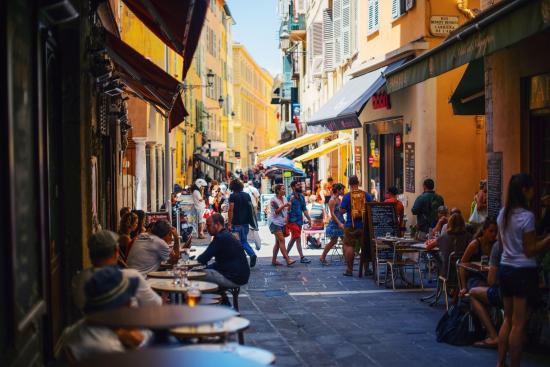 Create these delicious treats in your own kitchen and let them transport you to your favourite corner of France!
Read full story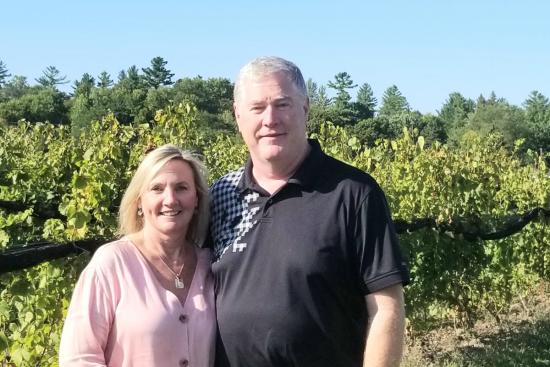 Earlier this year, Ottawa lawyer Lorraine Mastersmith and accountant Shaun McEwan purchased the KIN Vineyards — the most northern vineyard in Ontario!
Read full story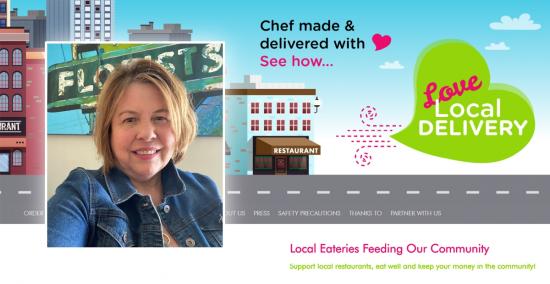 App underway to further collaborative platform showcasing local restaurants that offer takeout and delivery
Read full story
Comments (0)
*Please take note that upon submitting your comment the team at OLM will need to verify it before it shows up below.