Health
Megaphono Panels Have Artists Talking
Megaphono Panels Have Artists Talking
With all the great concerts over the next few days at the Megaphono Festival it would be easy to forget how many great panels the festival offers to help local artists build their careers.
"We want the artists to have the best chance to make a connection and build relationships with publicists, festival managers and labels," says Gianna Lauren, Conference Coordinator for Megaphono. "The trick is often just flying them in, where the artists would never be able to do the reverse."
One sought after conference is the Paper Party where artists get hands on assistance filling out royalty forms. "We have resources for the artists to help them with these elusive aspects," says Lauren. "They can fill them in person and speak with the representatives who would be receiving them for assistance to make sure they get compensated properly."
Overall the goal of the conferences is to bring as much industry experience to the Ottawa scene as possible in the festival's three-day span. "The focus is to bring in industry folks for those who don't have good exposure," says Lauren. "Ottawa is generally overlooked because there are larger communities, we want to give them connections, bridge the gap and give them something they can learn from."
All conferences are held at CITIZEN (207 Gilmour St.), a brief rundown can be found below. For full festival details and how to register visit megaphono.tv
February 2
10 am - Connections, Collaboration & Community
Panelists: Elaina Martin (WESTFEST); James Boyle (Halifax Pop Explosion); Carla Gillis (NOW Toronto); Memetic (TIMEKODE); Steve Adamyk
A mix of festival directors, press and artists talk about how to network and create followings in your local markets and adapt that for broader national to international markets.
11 am - Funders Cafe
with Allison Outhit (FACTOR), Marina Adam (OMDC) , Tim Hardy (SOCAN Foundation), Caroline Matt (City of Ottawa), Maya Bedward (Ontario Arts Council), Jeff Morton (Canada Council for the Arts)
Coffee break sessions with reps from all different levels of funding organizations. These are prearranged so applications, ideas and questions should be ready ahead of time.
12:15 pm - Paper Party
Julia Train (MROC) and Tim Hardy (SOCAN)
This popular session enlists MROC and SOCAN members to help people sign up for royalty collection. Members will walk you through the process with forms on site, so make sure you bring the info for songs you want properly funded!
1:15 pm- Speed meetings
Grimur Atlason, Iceland Airwaves/Dan Koplowitz, Friendly Fire Licensing/Peter Zwarich, River & Sky Festival/Beth Martinez, Danger Village/Kyle Cunjak, Shivering Songs Festival / Forward Music Group/Florent Clavel, Third Side Music/Byron Pascoe, Edwards PC Creative Law/Allison Outhit, FACTOR/Gareth Smith, Sub Pop Publishing/Dan Seligman, POP Montreal/Evan Whikehart, Secretly Group/James Boyle, Halifax Pop Explosion/Colin Mills, Ottawa Music Industry Coalition (OMIC)/Adele Slater, CODA
Start your engines for these four minute mini-meetings with industry big shots and international music buyers, like speed dating but more professional.
February 3
10 am - Getting Great Sounds On The Cheap
Panelists: Philip Shaw Bova (Bova Lab), Amy Fort (The Burdock Music Hall), Dean Watson (Gallery Recording Studio), Jarrett Bartlett
Looking for simple tricks for DIY recording? This panel will explore those as well as how to get your home recordings ready to bring to a professional.
11 am - We Managed To Make It This Far
Panelists: Josée Caron (Partner); Kevin Brasier (Partner); Mar Sellars (MAR on Music); Scru Bar (New Swears); Sammy J. Scorpion (New Swears); Dane Sundseth (Bedlam MGMT / Dine Alone)
With bands Partner & New Swears, this panel will look at the managing of client-manager relations. With the bands the panel will talk about how the bands got where they were without help, why they got management and what it's done for their careers.
Amber Carew, ANTI-/Colleen Krueger, Flemish Eye / Landlocked MGMT/Alexandre Jacques, OPAK Productions/Jason Bissessar, Bonsound/Melanie Stone, Sonic Entertainment/Dane Sundseth, Bedlam MGMT/Carla Gillis, NOW Toronto/Mar Sellars, Mar On Music/Emy Stantcheva, CIMA/Music Ontario/Sarah Shoucri, POP Montreal/Jeff Waye, Third Side Music/Jason Burns, Arts and Crafts/Marilena Gaudio, NAC Presents/Kevin Pedersen, Dead Oceans
Even more four minute meetings à la speed dating, this time with the above mentioned industry members.
Recommended Articles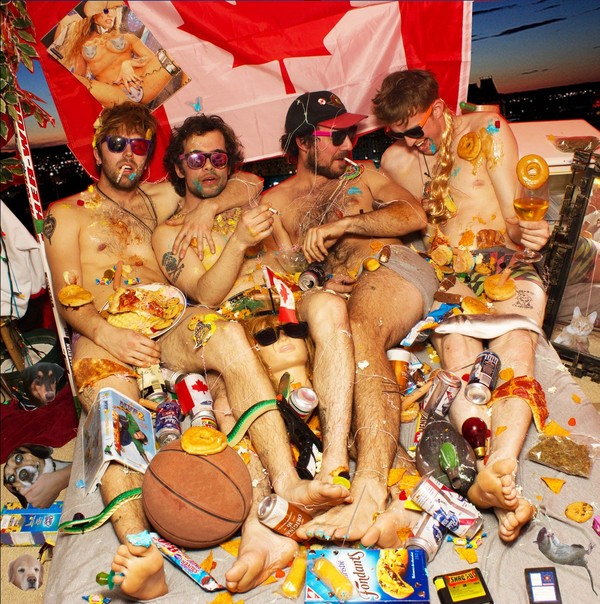 180. Just sit on that number for a second. Ruminate. Now, how many Ottawa based albums can you name that came out over the last few years? Five? Ten? How about 180? At least that's how many were released in 2015 with a collective of others last year in a growing city music scene that show's little sign of slowing the pace.
Read full story
All photos by Andre Gagne.  "What a great time to be alive," says Amanda Lowe as she strums a f...
Read full story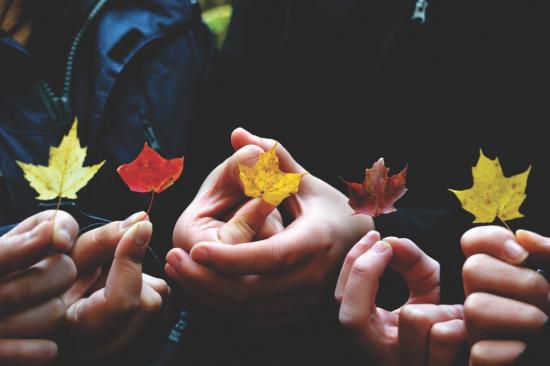 Involved in a bus accident that took the lives of six people, David Gibson has been battling through PTSD for over three years. In an effort to better understand himself and to communicate with others, he turned to writing. His first book was The Other Side of Reason: A Journal on PTSD. This column continues that text.
Read full story
Comments (0)
*Please take note that upon submitting your comment the team at OLM will need to verify it before it shows up below.