Top Stories
Menard lane closure moving ahead despite business concerns
Menard lane closure moving ahead despite business concerns
Councillor Shawn Menard says that after consulting with businesses along Bank Street he will continue his push towards closing a lane in the Glebe to allow pedestrians to physically distance while accessing essential services.
Menard's proposal is to close the southbound curb lane from Glebe Avenue to Third Avenue to provide greater pedestrian access to essential businesses like Shoppers Drug Mart, Home Hardware, McKeen Metro and Glebe Apothecary. Menard says he has received over 250 messages from residents about how narrow the sidewalk is on that stretch of Bank Street making it extremely difficult for them to physically distance. "People often end up walking in the street," Menard says. "We wanted to take some action to make sure people had more pedestrian room to access those services in that stretch."
Executive Director of the Glebe BIA Andrew Peck says that Menard's consultations with business owners, including a community-wide zoom meeting held last week, was more about advancing his own agenda and less about listening to what business owners had to say. "All businesses voiced that they are not in favour of any [lane] restrictions at the meeting and for many legitimate reasons," he said.
Peck says that closing the curb lane along the three-block stretch of Bank Street would impact businesses' ability to operate in a variety of ways. This includes loss of parking often used by seniors, garbage pickup, deliveries and, for some, curbside pick up options. "It isn't addressing a tangible issue from the perspective of what's actually occurring on the street," he said.
Menard says he is more than willing to take the concerns of business owners into consideration and that they have been working with city staff to address issues like garbage pick up and deliveries for businesses affected. He also noted that there are over 300 parking spaces in the direct vicinity of the area being considered. "We are only talking about changing 19 of them to allow more pedestrian space during a pandemic," he said.
According to Menard he has been in contact with all the Bank Street businesses who will be directly affected by the lane closure. He said that while some are against the initiative several are either supportive or understanding of the measures being considered. He also noted that Ottawa Public Health is fully supportive of initiatives that allow the public to access essential services while physically distancing. "I don't want the BIA to be upset during this time," Menard said. "We're trying to work with them as much as possible, but we have to strike a balance between what residents are requesting."
Menard says he isn't prepared to say they are going ahead with the lane reduction, but they are moving in that direction. Should the initiative move ahead he says they are willing to evaluate its efficacy bi-weekly and make adjustments as needed. "If it needed to be not there anymore, we'd be willing to do that too," he said. "We'll see how it's going in the first couple weeks and evaluate from there."
That being said, Peck is still adamant that any action along the commercial corridor at this time is unnecessary. "This is a half measure that isn't rooted in thoughtful or rational data," he says. "People are safely navigating around each other in the aisles of grocery stores, they are also doing so on our sidewalks."
Recommended Articles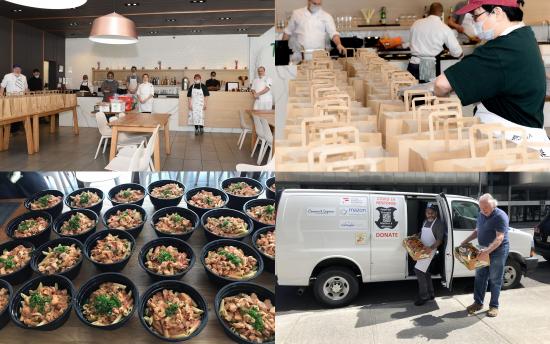 Local chefs in conjuction with Food for Thought net-café need funding help to continue providing much needed meals to vulnerable Ottawans
Read full story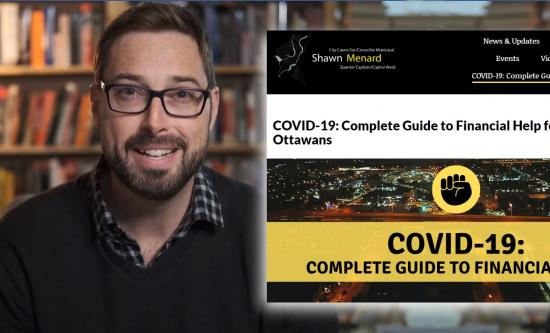 Link to user guide of financial support and other programs being offered by all levels of government.
Read full story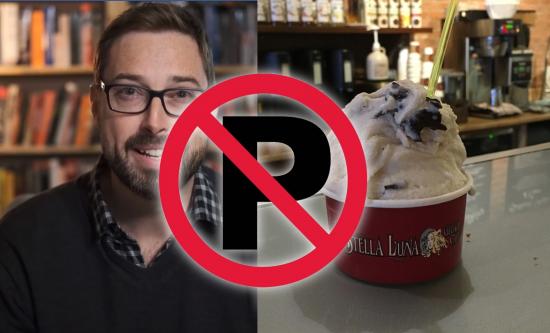 Already struggling due to COVID-19 closures, Bank Street businesses worried about lane closures
Read full story
Comments (0)
*Please take note that upon submitting your comment the team at OLM will need to verify it before it shows up below.