Top Stories
Method for Change: a refugee woman's story of transformation
Method for Change: a refugee woman's story of transformation
Eight months pregnant, Joweria stepped off the airplane into a new country with only two suitcases and a few dollars to her name. She came to Canada seeking asylum and safety while having to leave her husband and nine-year-old son behind. It was June 2019, and though she had courage, the future was uncertain.
Joweria gave birth to her son in a shelter a month later. She was utterly alone. Gaining refugee status is rarely granted immediately but instead takes months after the claim is made to process. In the meantime, she had little access to the support available to status refugees to help her access childcare or apply for employment.
"That was a time in my life where I didn't know what to do, where to start," Joweria recalls. "I had just had my baby and I was burned out. Having a baby by [myself] in a shelter, in a new country with little to no support–it had definitely taken a huge toll on me. There was little hope because I didn't know what I was supposed to do. There were so many questions with few answers."
"That's when the Up With Women team came in and gave a presentation about their program, and I remember they were speaking to someone like me: [someone] who didn't have a plan, had nowhere to start, and nowhere to go," she continues. "As soon as they were done [presenting], I asked my case worker to sign me up."
Up With Women (UWW) helps recently homeless and at-risk women and gender-diverse individuals access career coaching and break the cycle of poverty. The Canadian non-profit provides women one full year of free, one-on-one professional coaching, supplemented by monthly group support sessions, ongoing support from program managers, and access to industry-standard career development and strength assessment tools.
Estimates report that women comprise twenty-seven percent of the 235,000 homeless population in Canada. This estimate does not include the "hidden homeless" women living with friends or family who are subject to violence to provide shelter for themselves and their children.
These vulnerable women have talents and skills but are lost to the job market when life events and uncertainties interrupt their careers. The longer they are out of the workforce, the harder it is to return–poverty and homelessness are cycles that can be difficult to escape.
Without receiving support and investments in their skills, confidence, and professional development, at-risk women have little hope of overcoming the precarious circumstances they face. UWW meets this need and helps vulnerable women build sustainable paths out of poverty.
Similarly, for refugees like Joweria, gaining refugee status is complicated. They must navigate applications, paperwork, and legalities in a new country without access to safe housing, healthcare, internet connection, or guidance to understand complex documents. Once their applications are submitted, the process can take anywhere from months to years to be processed–a limbo where they have no choice but to rely on social assistance when they are ready and willing to work.
That day in the shelter, Joweria's journey with Up With Women began. She saw the transformation in other women's lives and started her coaching sessions. Still, she could hardly believe the possibilities presented to her–was it too good to be true?
UWW paired Joweria with a professional coach who helped her set specific, measurable, and achievable goals and, meeting with her monthly, held her accountable for their progress. Her coach was a source of accountability and motivation. The year-long nature of the program is designed for success, ensuring women who are ready and committed to doing the work achieve their goals.
"For me, it was really an incredible support, even helping me work on my confidence," Joweria recalls, "because being through so much, fleeing, and coming to a beautiful country–it was starting all over from scratch… You need a support system, people to root for you, to support you, to encourage you."
UWW provided Joweria with the support and confidence she needed to cultivate the skills she already had. With a coach to support her, and the UWW team to provide resources, Joweria learned that she had more skills and abilities than she knew.
"You can do things on your own," she explains, "but it's harder. If you have someone to support you, to talk to, someone to go back to, [you can] realize your ideas."
The first obstacle to overcome was the need to support and sustain herself and her young son. When her son was old enough to take to daycare, Joweria's coach guided her in looking for a job. Circumstances, however, were not easy. It was now early 2020, and the COVID-19 pandemic was raging. Many people were losing their jobs while she was searching for employment.
"But Up With Women supported me and encouraged me to send out applications," she remembers. "[They helped me] gain the skills that I needed, so eventually I was able to get a job as a personal support worker."
"With that, my income improved," she continues. "I was able to get out of the shelter and find a beautiful place for me and my little [son], and for me that is the best–having a safe and secure place that you can go back to at the end of the day."
In just six to twelve months, Up With Women's participants, on average, experience a thirty-two percent increase in their annual income. Thirty-eight percent end their reliance on social assistance, and ninety percent report increased confidence and resilience. Their average annual income is increased by $15,000 per year, with 1 in 5 finishing the program earning over $40,000 annually.
With UWW's help, women find economically viable work, realize their goals, and build careers–becoming fully independent and active members of their communities.
It was up to her to do the work, Joweria explained, but knowing that she had to present progress at the end of each month motivated her. Even when obstacles arose, Joweria's coach helped her problem solve and try new approaches.
"It gave me purpose… The program did wonders in my life," she says.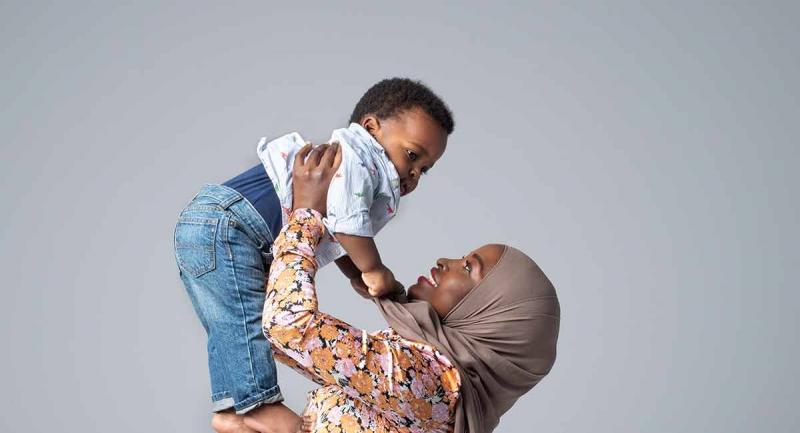 Most of the team at UWW are graduates of the program themselves, with their own stories and journeys. Up With Women provides a community and support system to walk with women along every step of their journey, cheering them on and standing with them.
Joweria's story is one among many at UWW. Once among the most vulnerable, she now has safety and security. After experiencing her own transformation, Joweria currently serves as a program manager at UWW and witnesses the transformation of other women like herself.
"Now I get to give back and support other women who were like me in so many ways. I get to listen to those women's journeys from the time they come into the program to the time they graduate. You can feel this incredible transformation."
"There is nothing," she says, "more rewarding than that!"
She hopes that women in similar situations will have the courage to accept the help and support in front of them so that they, too, can be surrounded by a community that will cheer them on and help them realize their dreams. Joweria hopes that people will learn to look at refugees like herself as human, as individuals desiring to give back to the communities that welcomed them.
"They don't know our circumstances," she says, "they don't know our whole story… [but] we are human."
Being a refugee, she explains, is like being uprooted from the soil you grew in and replanted elsewhere, relearning to grow and survive in new ways, in a new place. She hopes that her story of transformation is evidence that with a bit of support and encouragement from people like the team at UWW, refugees like her can and will be active members in their communities.
"There's been incredible transformation in me: financially, mentally, physically. If Up With Women wasn't a part of my journey, I don't know if I could have had the transformation that I have had."
In May 2022, method, a sustainable soap company committed to making positive change, partnered with UWW to support women like Joweria as a part of their new initiative method for Change, a platform devoted to dissolving barriers to doing good. Fifty cents of each hand soap bottle sold in May went directly to UWW's coaching program, raising a total of $20,000.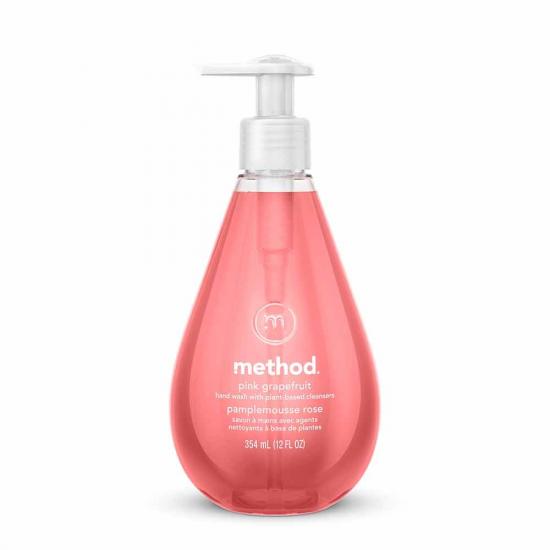 "This partnership with method was a natural fit," says Lia Grimanis, CEO of UWW, "because like us at Up With Women, they also believe that with a little creativity, confidence, and coaching, we can all make a positive change."
Consumers looking to make intentional, impactful purchases that support organizations like UWW can purchase from impact-driven brands like method.
"You need this support system, people to support you," Joweria explains. "That is exactly what Up With Women did for me. They came at a time exactly when I needed them and did exactly what I needed."
"For me," Joweria concludes, "my journey is incomplete without Up With Women."
To support women like Joweria, visit upwithwomen.org or make an impact-driven purchase at methodproducts.com.
Recommended Articles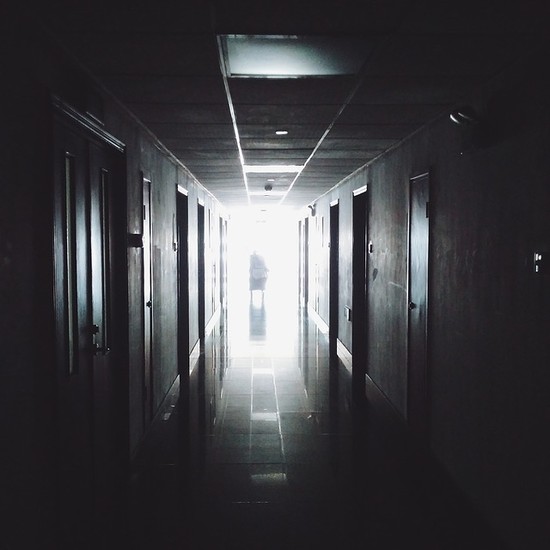 The haunting image of Alan Kurdi's lifeless body lying face down on a Turkish beach, and the subse...
Read full story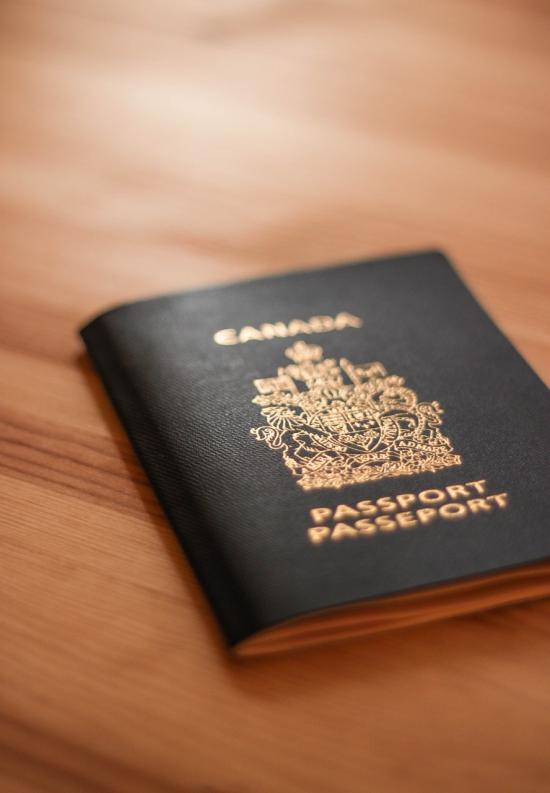 It was the hashtag that had given them hope. Canada would welcome them. Finally.
Read full story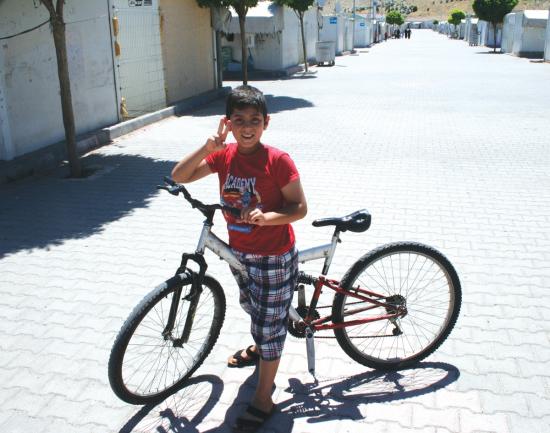 Europe dithers, Canada rises and Turkey soars in the Syrian refugee crisis.
Read full story
Comments (0)
*Please take note that upon submitting your comment the team at OLM will need to verify it before it shows up below.