Auto
Micra Cup still delivers big fun for the dollar
Micra Cup still delivers big fun for the dollar
I've been reviewing cars for nearly two decades, but don't ask me about motorsport. It's an alchemy of drivers, technique and technology I don't pretend to understand.
But I still get a kick out of Micra Cup.
Nissan Canada has been inviting me to these races since its inception (I once even drove a Micra Cup car!), and with a rudimentary knowledge of racing strategy, I can enjoy it.
For starters, there are only 30 drivers and 12 races over six weekends. So, it's easy to follow and not much of a time commitment. Unlike being a hockey fan…
And this isn't a big-budget sport, where drivers and teams need sponsors like Mercedes and Red Bull. These racecars, which are based on a bare-bones Nissan Micra with limited modifications, cost just over $23K, and along with the usual extras like tires, replacement parts, repairs, etc., can be a nice little side project for local car dealers, mom-and-pop businesses – and individuals.
In other words, it's about as affordable as racing can get.
Lastly, the drivers are approachable. This homegrown series taps the talents of young up-and-comers, more seasoned drivers (not yet ready to retire), along with hobbyists who may be at the back of the pack, but eager to test their mettle against real race competition. All seem happy to chat (or sign an autograph), and there are no agents or gatekeepers to separate a journalist from a quick interview.
I always enjoy getting out to the first race of the season. Weather can be a crapshoot, but last Saturday's sunny but cool forecast promised the right conditions for both drivers and spectators.
Like my son and me, who were able to spend a few hours device-free, discussing a sport in which neither of us have expertise. But we do share a love of cars – he, through Gran Turismo, and me through years of testing, critiquing, and landing upon gems that both of us would like to see in our driveway.
As we watched the colourfully logoed Micras jostle for position, a couple of stories emerged, keeping us glued to the track and the big-screen monitors. One of these involved last-year's champion, Olivier Bedard, who maintained an early lead, but was challenged by 21-year-old rookie Marco Signoretti, in his first real race outside of karting.
Seeing him gain on Bedard, and eventually come within striking distance, proves he'll be one to watch. Also keep in mind that new drivers make up almost a quarter of the pack this season.
Even more compelling was the battle for third place. Kevin King, the 2018 runner up, was constantly challenged by Jake Exton and Valerie Limoges. Limoges is no longer the only female driver in the series, and although she didn't make the podium in Race One (but did on Sunday), she edged out Exton to take fourth place.
Senior drivers were also a force on the track. Frédéric Bernier, Sylvain Ouellet, and veteran Alex Harich finished just behind at seventh, eighth and ninth place.
This was the start of Micra Cup's fifth season, with races 3 and 4 taking place June 1-2 near Ottawa at Calabogie Motorsport Park. Drop by for an inexpensive, family-friendly day of motorsport, which promises big excitement in some of racing's smallest rides.
Visit www.micracup.com for more information.
SNAPSHOT: Micra Cup Racecar
BODY STYLE: 5-door hatchback
ENGINE: 1.6-litre, 16-valve inline four-cylinder engine (109 hp, 107 lb/ft of torque)
TRANSMISSION: 5-speed manual transmission
DRIVE: Front Wheel Drive (FWD)
FUEL ECONOMY: n/a
PRICING: $23,400
MODIFICATIONS: racing suspension kit, FIA-approved racing seat, 5-point harness, fire extinguisher, modified exhaust, high-performance brake pads, safety cage, driver protection net, front and rear towing hooks, stylized Fastwheels wheels with Pirelli low-profile high-performance tires
WEBSITE: www.micracup.com
Recommended Articles
Indeed, the X5 is ruggedly handsome, with proportions defined by its short overhangs, long wheelbase, wide track and upright A-pillars.
Read full story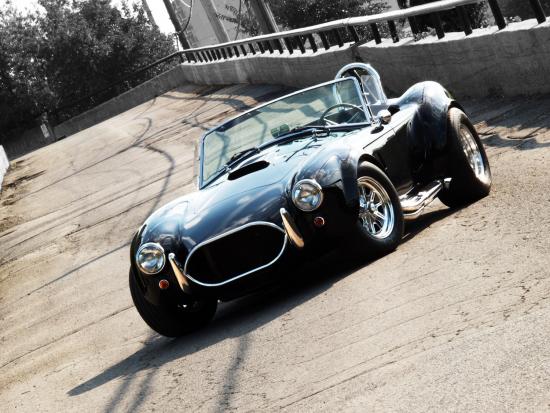 Think of a watermelon-sized engine stuffed into a mango-sized car and it should give you a good impression as to what the power of a Shelby Cobra is like: tough, raw and overpowered.
Read full story
Looking back 24 years and five generations, there's no doubt Hyundai's smallest ride has gained gravitas.
Read full story
Comments (0)
*Please take note that upon submitting your comment the team at OLM will need to verify it before it shows up below.