Politics
Mohamad Fakih; doing well by doing good.
Mohamad Fakih; doing well by doing good.
Mohamad Fakih is one successful, savvy entrepreneur.
He is the founder and CEO of Paramount Fine Foods, a chain of Lebanese restaurants. He immigrated to Canada from Lebanon in 1999, with $1200 to his name, and started his business with one location in Mississauga. Today, he has some 85 locations worldwide, including here in Ottawa. It's been an amazing story of growth and success.
However, besides being recognized for his refined Lebanese cuisine, Fakih is as well known for his impressive philanthropy. He has won many accolades and awards for his generosity.
I had the opportunity of talking with him a few days ago.
---
OTTAWALIFE: Mohammad, thanks for your time today. You immigrated to Canada in 1999 from Lebanon. Talk to us about your story, and why you chose Canada?
Mohamad Fakih: In Lebanon, we were constantly torn apart by war. We lived in bunkers, where both water and food were scarce. I was also a refugee several times, moving out of my country into neighbouring nations for periods of time.
I eventually went to Italy to study to become a gemologist, and then returned home to open up a jewelry business with my father. In 1996, I got a call for assistance from a friend of mine in Canada, who was also in the jewelry sector. I visited with him and I was so impressed by Canada. A little cold, but the people were so warm. So friendly. It made such a favourable impression on me.
A few years later and tired of Lebanon's continued instability, my friend helped me settle in Canada. I arrived in Toronto with $1200 in my pocket, and lived in a two bedroom apartment with two others. It was small but I was happy.
OTTAWALIFE: What attracted you to the restaurant business?
Mohamad Fakih: One day, my wife asked me to buy $20 worth of baklava, at a place called Paramount. The store was very busy but run down, and in need of repair. The owner, to my great surprise, asked me for a significant loan to keep the business afloat. I told him, I had just came to buy some dessert! After some reflection, though, I decided to help him out.
But he eventually tired of the challenges and decided to return to Dubai. I was left with the business. However, what did I know about running a food operation? I didn't even know how to fry an egg! One day at a time and with a competent staff, we managed to make the business thrive.
OTTAWALIFE: What was your biggest challenge?
Mohamad Fakih: By far, the biggest difficulty was that I was completely new to the food sector. I had to learn quickly. But I was committed to building a better business, with better, higher quality foods. I wanted to better promote the rich Lebanese cuisine and culture. Thankfully, I was able to count on good staff, in doing just that.
OTTAWALIFE: What was the secret ingredient to your success?
Mohamad Fakih: In short, I put people first. I treated my staff well. That was my first priority. People told me that my customers should be my priority. But I disagreed. As the CEO, my priority was to build a team and look after that team. I wanted to build the best team in the world. In turn, they put the customers first. It's a model that's worked well.
For me, I have a philosophy built around the three "P's" — be good to people, have a purpose, and protect the planet. Particularly the first. For me, a business is more than just turning a profit. It's also about helping others and supporting one's community. I have been fortunate to be able to do this.
OTTAWALIFE: During the pandemic, you have been prolific in providing free food to the most vulnerable in our community.
Mohamad Fakih: Thank you. Giving back to the community is critical, especially during the pandemic. There are so many needy and vulnerable people in our community. We cannot simply ignore them. We must show concern for them. We must reach out to people who need a helping hand. So far, we have been able to provide over 140,000 free meals.
OTTAWALIFE: How could we encourage more businesses to practice social responsibility?
Mohamad Fakih: People say that I can give back because my business is successful. But I was helping people even when I didn't have the financial resources that I do now. It is a commitment. An obligation. I would urge other CEO's to give back to the community earlier, because it comes back ten fold. Don't wait. Helping people builds good will for you and your company. It's a win-win.
We should try to be kinder to our fellow man. We should celebrate people, not just success. We should try to do some good every day.
OTTAWALIFE: In 2018, you created the Fakih Foundation. What is its mission?
Mohamad Fakih: The mission is to try to better integrate refugees around the globe. We try to balance the countries that have ample food with those countries that do not. We help fight poverty. Sometimes we do it directly. Other times, we help fund local organizations on the ground who are best positioned to execute the program.
The foundation also helps raise funds for different causes in different countries. For example, when the massive explosion hit Lebanon, I went there to help out and we were instrumental in raising considerable funds.
OTTAWALIFE: Despite the many setbacks that Lebanon has suffered, are you hopeful for its future?
Mohamad Fakih: I am a positive person by nature. So I am hopeful that Lebanon will one day turn the corner. However, for this to happen, the war lords need to go. The 500 families or so that control everyday life need to move aside. They cannot be allowed to treat the country as if it's their own private company. Because of them, Lebanon has become a failed state. It is bankrupt.
We need a new political and judicial system that is fair and above corruption. The establishment must now become history. It can't be the future.
OTTAWALIFE: Aside from Lebanese food, what is your favourite dish?
Mohamad Fakih: It has to be Italian, I just love Italian food. My favourite restaurant is Via Allegro in Mississauga.
OTTAWALIFE: What do you do to relax?
Mohamad Fakih: I like to cook for the poor. This brings me great pleasure and comfort. I love to share my bounty. I really believe in what Mohammad Ali once said about helping people, "service to others is the rent you pay for your room here on earth."
Of course, I also love spending time in the company of my family and friends.
OTTAWALIFE: You recently won a libel-hate case in court….what did that mean for you?
Mohamad Fakih: It meant a lot. It is a duty to stand up to bullies and to those that espouse hate. We cannot let this go. And if we do, in Canada, the Justice system will support us. Living in dignity before my children is very important.
OTTAWALIFE: For young Canadians who are dreaming of opening their own restaurant, what advice would you offer them?
Mohamad Fakih: I would highlight two things.
First, as I said before, I would counsel them to give back to their communities early. Reach out and be an integral part of the community around you.
Second, find a mentor that you respect and trust. Mine was former Mayor Hazel McCallion. I liked her gutsy approach. She says things as they are. Straight up. She believed in me. She would say, "kid, you're going to be a successful and impressive Canadian!"
---
Mayor McCallian was absolutely correct.
Mohamad Fakih has quickly become a community and corporate role model to emulate. In his own passionate way, he is a force for good and a platform for change. While Canada has been kind to him and his family, after fleeing Lebanon, he continues to repay his adopted country back.
He is a huge business success, employing hundreds of workers across Canada and the globe. But he has a purpose beyond profit. So, he finds the time — a lot of time — to help others in need.
His generosity is a creed he lives by. He is a business leader that does not sit on the sidelines. He is fully engaged in the arena, making a determined effort to build bridges and strengthen communities.
Mohamad Fakih is living proof that you can do well by doing good.
Recommended Articles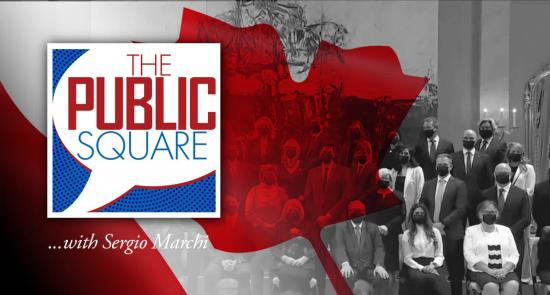 Finally, after an unusually long wait, on Tuesday, white smoke emerged from the Parliamentary 'Sistine chapel'.
Read full story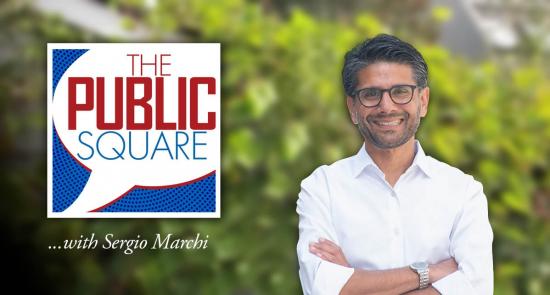 The Hon.Sergio Marchi talks with the newly elected Liberal MP for Ottawa Centre, Yasir Naqvi, about his plans for Ottawa and his riding.
Read full story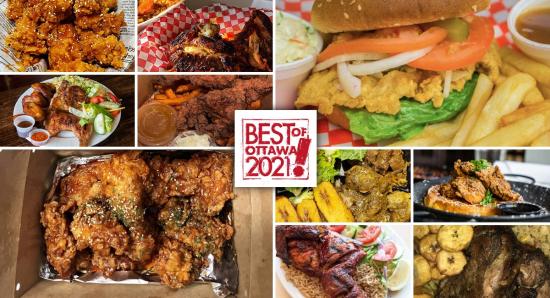 After over 20-years writing about life in Ottawa, we think we have a pretty good idea of the best of what this city has to offer. Check, share and discuss #OLMBest every week!
Read full story
Comments (0)
*Please take note that upon submitting your comment the team at OLM will need to verify it before it shows up below.