Arts & Events
Monthly Series Aims to Bring Women to the Front of Local Music Scene
Monthly Series Aims to Bring Women to the Front of Local Music Scene
Photos by Kamara Morozuk
The newcomer adjusts her microphone as a veteran of the Ottawa music scene looks on. Perhaps she is wondering to herself what this new voice will sound like. Pat Moore was there once, after all, in another era. There at the beginning of the road facing an unknown horizon ahead.
Moore has just played one of over a hundred songs she could have pulled out of her decades in music to share with the crowd gathered at Irene's. It is now Malak Sound's turn to perform one of a possible handful of songs in her growing repertoire. She glances once at the audience, looks down at her keyboard and begins to sing.
This night Malak utterly stuns the crowd with an impressive array of vocal power spiked with sweetness not to mention a musicianship that would seem to be further on up that road and not there at start of it. In the few minutes between both of their songs, one has a chance to reflect upon the diversity of the women in music we have here in the capital.
The two are joined by the sultry country crooning of Julie Corrigan, host and organizer of Girls to the Front, a monthly songwriters circle taking place at Irene's Pub. Corrigan had been involved in a few previous circles featuring only women in the past and says the connections she made there were invaluable to her own musical journey. She approached another influential woman in the Ottawa music scene, Trish Bolechowsky of Red Leaf Music and co-host of CKCU's The Brew, about launching a series here to showcase the women in Ottawa's vibrant music community. Bolechowsky didn't much convincing to get on board.
Irene's is a very fitting location to host such a series. Not only does the venue provide some of the best sound in town and an intimate setting that feels akin to joining these women in their living rooms, but the pub's namesake was once awarded for her community service and the Irene's has become the spiritual home to so many artists and musicians over thirty years they've been open.
With the perfect venue and a kick ass poster (it shows what Cruella de Vil may have looked like had she reached for a guitar instead of a fur coat) Corrigan was not at a loss to fill the series with talent. As a musician herself, she knows the difficulties faced by woman in the industry as they struggle to get their music out there. She'll be the first to admit that she still cleans houses to make a living but the music is always on her mind.
"We don't see or hear enough women in music at festivals and on the radio. We have to work harder to be seen, heard and remembered. When I think of all the incredible songs and music that we are missing out on it makes me sad," says Corrigan, who adds that she hopes the Girls to the Front series helps those who join her gain exposure even if it is only on a local level.
"I hope it builds musical friendships between all of the songwriters who take part in the event. I hope that it promotes and builds visibility for all of the songwriters involved. I hope that it adds to our incredible music community."
Corrigan smiles as Malak Sound finishes her first song. The room falls silent. It's a silence not caused by the audience's lack of wanting to applaud but one created out of sheer breath-stopping amazement of what we have all just heard. Her voice has just weaved stealthily around the audience like a wisp of perfume, unseen but very much there. It's like roses for the ears. Those roses still have thorns, however, and Malak's sound has a bite to it that reminds you that sweet can still be so beautifully savage.
Moore, who began her career back in the '80s and has become a staple of the city's folk/bluegrass community, can't hide her own astonishment, visibly struck by the effect of this new sound.
Pat Moore beaks the silence with three words: "Wow, she's great."
Born in the US but raised in Egypt, Malak was immersed in musical diversity from a child. The 21-yar-old took her youthful passion and drew from her multicultural heritage to win vocal competitions in Greece, Italy and Egypt, to name a few. Last year was a break out one for the up incoming artist as she released her debut EP Circus and stunned audiences all over town with that voice that can move from velvet to leather in a heartbeat.
In a night of songs about lost loves, broken hearts and dudes stealing ATM machines with a backhoe, Malak was elated to be asked to join the series as she believes more can be done to promote female musicians over all.
"I think there is room for improvement. While we have female artists who have gained international recognition, I feel like the current scene of internationally renowned Canadian artists, especially in the pop realm, is a bit male-dominated," she says.
"Personally, I want to raise awareness of the strong female presence in the local music scene but also the strong musical presence in general. I think Irene's is the perfect place to host this kind of series because other than the musicians' already existing fans, Irene's is a popular bar with a lot of clientele. Strangers will be coming in and listening to your music, which then makes them into fans."
Malak Sound will be appearing next as part of the Megaphono Festival at Le Petit Chicago on February 1. The Girls to the Front Series continues next month with Corrigan being joined by guests Jody Benjamin and Rahael Yohannes on February 20, two fantastic opportunities to hear some of the amazing female talents this city has to showcase!
Recommended Articles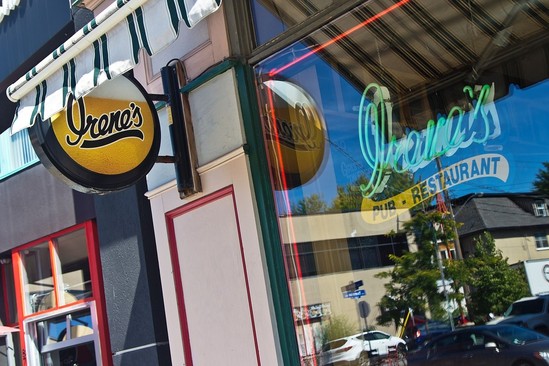 All photos by Andre Gagne. There's a 100-year-old piano in the corner of Irene's Pub, still in t...
Read full story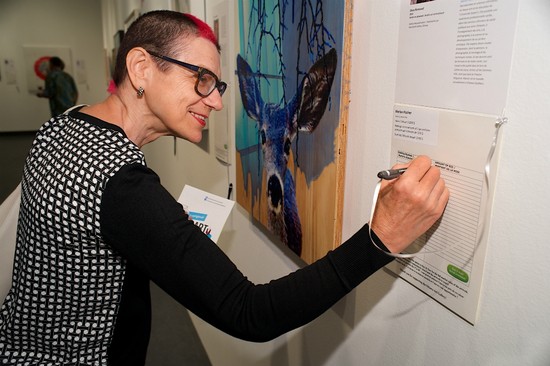 Photo by David Barbour. Looking for artwork by regional artists? We have two tickets to the Ottawa...
Read full story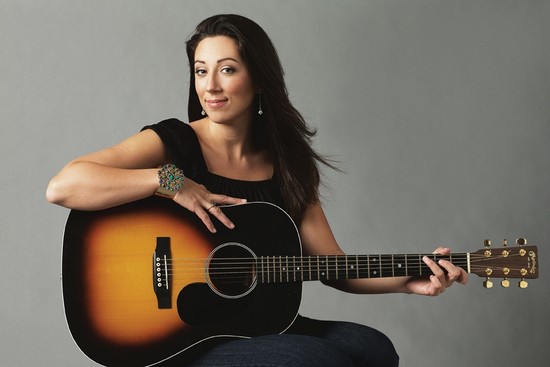 Photo courtesy of Jen Squires Born and raised in Shawville, Quebec, to a family of musicians, it's...
Read full story
Comments (0)
*Please take note that upon submitting your comment the team at OLM will need to verify it before it shows up below.