Arts & Events
More 'laffs' coming your way as Yuk Yuks Ottawa expands
More 'laffs' coming your way as Yuk Yuks Ottawa expands
If you've ever watched Norm Macdonald on SNL, taken in a Tom Green movie or standup special, or laughed out loud at Mike MacDonald's hilarious standup, you best thank Yuk-Yuks Ottawa.
Very few places in Canada have impacted Canadian and international standup comedy as much as Yuk Yuks Ottawa. For almost four decades, it has been launching the careers of comedians. Howard Wagman, the owner of the famous club, has seen it all as many of the greats of comedy started their careers at his club.
For years, Yuk Yuks was a feature on Elgin Street, but after their leaseholder went bankrupt in 2021, the club was left homeless. Thankfully, the famous comedy club did what it does best: it got creative. It hosted drive-in comedy nights, did pop-up shows around town, and survived an extremely rough period for the entertainment industry.
The comedy club continues to be an institution on Canada's comedy circuit, hosting regular shows at the Ottawa Marriot Hotel at Kent and Queen in downtown Ottawa. The location is a prime spot for comedy, and it's wheelchair accessible.
Wagman says he's "very optimistic" about the state of standup in Ottawa. Yuk Yuks has a roster of 100 comedians that rotate through the club. Wagman continues, "there's more good talent in this town than anybody has an idea of." With such a strong comedy scene, he figured it was time to try something new.
On September 6th Yuk Yuks Ottawa is launching Yuk Yuk's West in a partnership with Biagio's Italian Kitchen on Richmond Road.
The new venture will be the first location in the Yuk Yuk's franchise to set up shop outside a downtown core. Wagman says the idea is timely because Ottawa is expanding, and residents of Nepean, Stittsville, Kanata, and other suburbs can catch a comedy show without always having to go downtown.
The partnership with Biagio's allows Yuk Yuks to offer dinner and show packages, banquets, and group bookings. Wagman says that Biagio's is the best place in the west end to do because "they have great food, a loyal customer base, and the owner Mike Ziola is a wonderful guy." He said, "The new spot will be separate from the rest of the restaurant and is perfect for comedy."
Yuk-Yuks West is set to launch with a roar. The opening night will feature the wild-card round for the Mike MacDonald Memorial Summer Comedy Contest, a competition hosted at the Marriott location that is running on Wednesdays and Sundays all summer long. The hilarious round allows one lucky comedian who didn't get through to the finals on their first go to have a second try. Funny man George Assily took the 2020 wild card spot before cruising to victory with his dark and direct sense of humour.
Previous acts that won the new talent search named after the legendary comedian who lost his life waiting for a transplant include Jesse Reynolds, Ottawa's famous flamboyant comedian who now hosts the morning show at Kingstons 1043 radio, and Simone Holder, the first woman of colour to win the contest.
On September 7th, the Biagio's location will host the contest's finale, where Ottawa's newest comedic king or queen will be crowned. Other upcoming Yuk Yuks Ottawa West shows include Ottawa legend and mad lad Tom Green on September 23rd and 24th, and ten-time performer at Montreal's Just For Laughs, Derek Seguin, will take the stage on September 30th and October 11, 2022.
With a new location, great food, and hilarity to ensue, Yuk Yuks Ottawa West is worth checking out.
Recommended Articles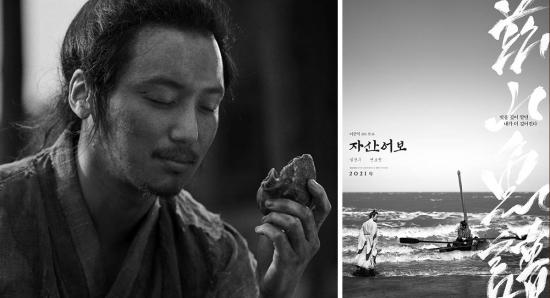 This month, the KCC is hosting an online screening of the 2021 film by Joon-Ik Lee, The Book of Fish.
Read full story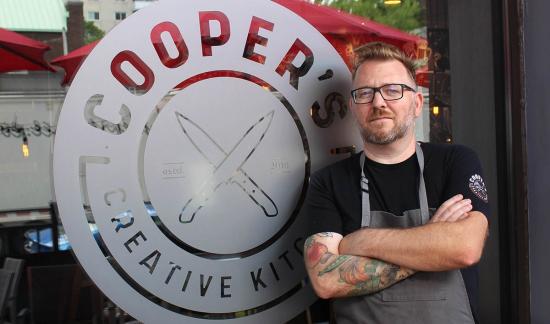 His passion for the industry began in his teen years in Gatineau and evolved into studying French cuisine at Montreal's Institut de tourisme et d'hôtellerie du Québec.
Read full story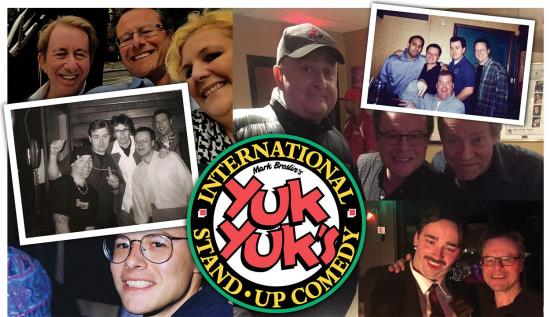 Locally and internationally, we have a lot to be proud of in the wonderful world of comedy.
Read full story
Comments (0)
*Please take note that upon submitting your comment the team at OLM will need to verify it before it shows up below.