Arts & Events
Movie Review: Jafar Panahi's "Taxi" breaks the law to show streets of Tehran
Movie Review: Jafar Panahi's "Taxi" breaks the law to show streets of Tehran
Jafar Panahi's Taxi
Written and directed by Jafar Panahi
Produced by Jafar Panahi Film Productions
Jafar Panahi's "Taxi" is a movie that shouldn't exist. Five years ago the Iranian director was arrested for attempting to film a documentary about the social unrest following President Mahmoud Ahmadinejad's disputed re-election. He was punished with prison time and ordered not to make another movie for 20 years. He has since made three. They are nearly impossible to see in Iran, although as footage from "Taxi" indicates, those who wish to see them may procure them on the black market, the way one might procure a weapon.
The film is shot from the confines of a taxicab as it navigates the streets of Tehran. Panahi himself is at the wheel, operating a small camera mounted on the dash. His passengers come and go. We watch a thief and a teacher debate the merits of capital punishment. There is the impression that a conversation like theirs couldn't be had just anywhere in the city. Panahi's taxi is a buffer. His actors enter it from a world that operates on dangerous principles. But that is a real world out there, and if the wrong person had clued into Panahi's game, the consequences would have been dire.
An injured cyclist, his wife cradling him in her arms, bleeds to death in the backseat as Panahi speeds them to the hospital. The man dictates his last will and testament on video, bequeathing everything to his wife, whom sharia law would otherwise deny. Two elderly women with a full fishbowl hail the taxi, on a comical mission to keep the ill effects of a yearly superstition at bay. A human rights lawyer who brings bouquets of flowers to prisoners speaks with Panahi about his detainment. There is an incredible warmth in their interaction, stoked by the injustices they have faced.
Film is a counterbalance to tyranny. A "film renter" enters the taxi, on his way to deliver a bagful of illegal foreign films. An associate shows Panahi video evidence of his own assault, captured on an iPad. Panahi picks up his feisty 11-year-old niece (Hana Saeidi), a budding filmmaker who reveals the strict regulations imposed on Iranian films. Heroes have to share the names of Islamic saints. No examples of "sordid" realism can be shown. Under these constraints and others, the young girl searches Tehran for examples of beauty, and finds them anyway.
These moments comment on the Iranian government's black and white tolerance for artistic expression. It is energizing to see a filmmaker work in an environment that so discourages the showing of truth. When "Taxi" won the Golden Bear prize at the 2015 Berlin International Film Festival, Saeidi accepted the award on behalf of her uncle, forbidden from leaving his country. Panahi's previous "This is Not a Film" was smuggled from Iran to Cannes inside a birthday cake. Art finds a way.
"Taxi" may be the most important movie playing in Ottawa this week. In the charged days since the recent attacks by ISIS in Paris and Beirut, a newly emerging wave of anti-Muslim rhetoric and action has flooded our Western communities. So many of us are ignorant of the millions of Muslims abroad, living out their days with humility and concern for a fairer society. Panahi gives rides to these people and introduces them to us at great personal risk. He shows us their streets. This is a brave and eye-opening film.
Jafar Panahi's Taxi is playing at the ByTowne Cinema through Tuesday, November 24th. Visit www.bytowne.ca for showtimes.
Recommended Articles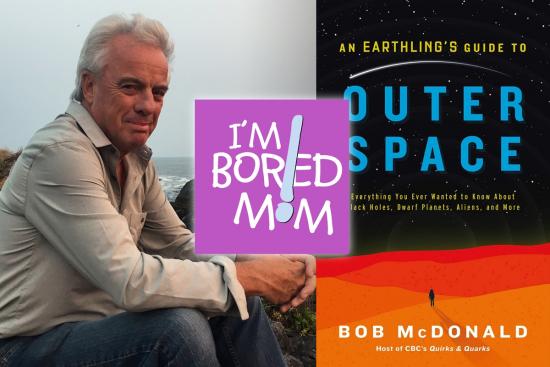 Summer is here, and you're probably asking yourself what to do with the kids that doesn't involve plunking them down in front of a screen with a video game.
Read full story
Photo Credit: Scarlet O'Neill For more than eight years, Toronto-based singer-songwriter Ben Kunder...
Read full story
Comments (0)
*Please take note that upon submitting your comment the team at OLM will need to verify it before it shows up below.