Sports
Naughty or nice: the ABC's of Xmas
Naughty or nice: the ABC's of Xmas
It's been one helluva year, said everyone everywhere.
Even in the usual sanctified domain of the sports world, the Year of COVID-19 hit hard and fast and repeatedly.
But we're moving on here, good people.
'Tis the season for some much-required joy and boy do we need that lift, especially at this time of year.
So let's have a little fun as head towards another year.
Here it is then: the ABC's of Christmas.
(Will not sit well with Ottawa Fan) Is for Auston Matthews. It's time for the Arizona-wonder-kid to take it to another level. That would mean an extended playoff run, or in Auston's case, any kind of playoff run.
Is for Brannstrom. He'll always be remembered for being the chief pawn in the Mark Stone deal (like it's his fault or anything). Young Erik needs a strong season to prove his many doubters doubtable.
Is for Collective Bargaining, as in, those are a pair of words I could do without hearing again. Like, ever.
Is for Doable. Let's get the damn ball rolling on a season. Fans in the stands or not, hockey is needed back for our respective sanity. Jan. 13th can't come soon enough.
Is for Enforcer. Something suggests the introduction of an intense all-Canuck division will heat up the battles. We've already seen Ottawa (Austin Watson, Josh Brown, Micheal Haley) add to its Brady Tkachuk mix of aggravation and deportment. Even the generally timid Leafs have gained edge with ropy and rugged Wayne Simmonds and Massena's Zach Bogosian enlisted for the coming season.
Is for Fast. This past fall's fast, not feast, of NHL play, quite frankly, sucks (enough commas in there for you?).
Is for Goals. Which makes the inking of Matt Murray a do-or-disaster scenario for the Senators. It'll be up to Murray to play hero in front of a patchy D-crew or it's gulp-time in the capital.
Is for Howie. We lost Howie Meeker this past fall and to me he always represented – in a colourful way - what it was like to tune in to Hockey Night in Canada as a kid.
Is for Ivanka Trump, as in, just checking to see you hadn't nodded off.
Is for Junior hockey. We lost another hockey legend this year with the passing of long-time OHL coach/GM Larry Mavety. His wit and eye for the game will be missed. Mav's gritty, guttural, gruff, gravelly voice was hall of fame material.
Is for Karen, my editor and on-line legend here at Ottawa Life. This certainly constitutes a raise me-thinks?
Is for that Learning curve. Here in Ottawa, the dream is for a quick education.
Is for your pal and ours, Senators owner Eugene Melnyk. It's been months since "Mr." Melnyk has drawn local ire and fire. Are we waiting for the other shoe to drop?
Is for Nobody. And we mean Nobody. Nobody is picking Ottawa to grab a sniff at a playoff spot. This corner thinks the team is a little closer than far off. 'Next' season should prove interesting.
Is for Opportunity. We all know in hockey that opportunity is not a lengthy visitor. The Boston Bruins and Vegas Golden Knights are discovering first-hand. These two best make hay while the sun still shines.
Is for Playoffs. Also stands for Maple Leaf kryptonite. (Sorry, cheap shot . . . not very Christmassy).
Is for Question . . . and here's one: When/if Mike Babcock coaches again, when and where? Asking for a friend whose name rhymes with Bike Mabcock.
Is for Ridiculous, if the provincial health authorities in many of the Canadian sites can't find common ground with the league on where to play and what safety measures are in place.
Is for 'do you know the way to San Jose?' Santa Clara County, where the Sharks usually skate, has a ban on mass gatherings – that includes sports activity. Right now, the Sharks plan on training (and perhaps playing) in Phoenix.
Is for Tkachuk. Relish the thought of an all-Canadian division that has Brady and brother Matthew tangling nine times during a 56-game schedule. Pass that relish. Hot dog!
Is for Unusual, as in, was that not an unusual season that just past or what (rhetorical). Empty rinks, bubble cities, Tampa wins without Steven Stamkos.
Is for Victorious. We here at the home office are calling for another big season from Alex Ovechkin and should see him surpass the likes of Mike Gartner, Phil Esposito, Marcel Dionne and even Brett Hull in the goal department. The pandemic certainly took the stuffing out of the Great 8's shot at Wayne Gretzky though and his 894 career goals (Ovie has 706).
Is for Winnipeg. If the Senators do have a chance at creeping out of the North division cellar this season, I'm calling for a Jets failure.
Is for Xenodiagnostic, as in, it has nothing to do with hockey but it's a killer Scrabble word. For the record, there's never been an NHL skater with a last name beginning with X. So there.
Is for Youth. Minor hockey's also taken a licking from the virus as leagues have wisely shut down across the country. Minor pro hockey and development (See: Senator's group of youth) could also take a hit this season if there's no AHL.
Is for one of my all-time favourite people/players Zdeno Chara. Big Z is still without a contract. I know at least 31 teams that could do a lot worse than signing this rather large individual.
Recommended Articles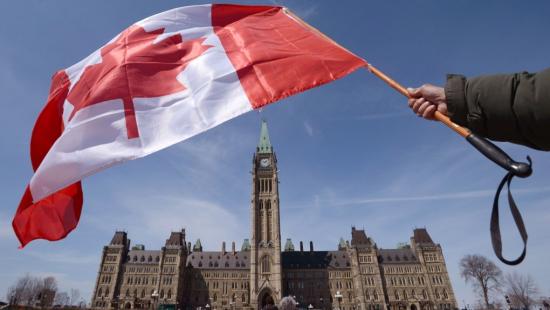 If the season starts in mid-January, as speculated from several fronts, who will top out as the Canadian team with the best chance of taking the division?
Read full story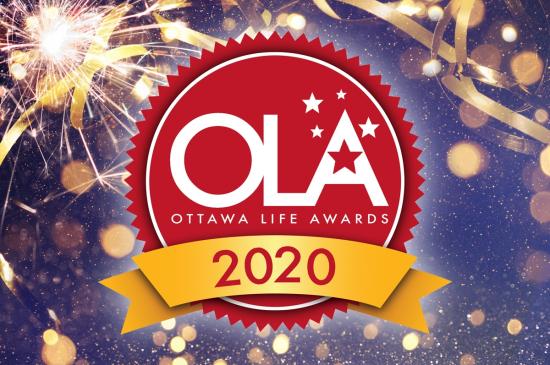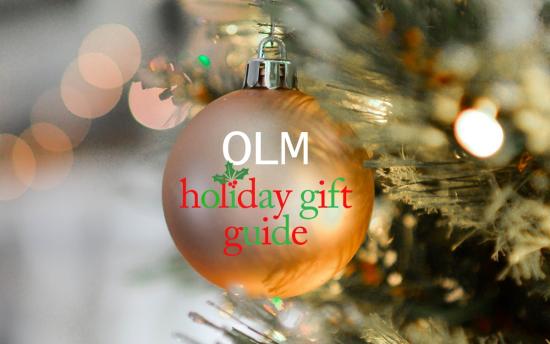 Our annual holiday gift guide is here! Whether you're looking for a nice gift for a loved one or a last minute gift for your boss these affordable — but awesome! — gift ideas are guaranteed to please.
Read full story
Comments (0)
*Please take note that upon submitting your comment the team at OLM will need to verify it before it shows up below.