Arts & Events
Nepean Fine Arts League Spring Show and Sale: Buying Local Art
Nepean Fine Arts League Spring Show and Sale: Buying Local Art
Forty years ago, I bought my first painting at a local art show. It was the first of many. Today, I am one of the 124 area artists who belong to that same association. The Nepean Fine Arts League is now 51 years old, still going strong and about to hold its Spring Show and Sale.
The Nepean Fine Arts League Spring Show and Sale will bring the Ottawa area high quality, reasonably priced original works of art done by local artists in a wide variety of styles and mediums. The Spring Show and Sale will take place April 24-26 2015, in the Ukrainian Banquet Hall at 1000 Byron Avenue, near Westboro. The event will be officially opened by Mayor Jim Watson. Friday evening will be a Vernissage with wine and snacks available. Admission and parking are free all days. Over 40 artists will be participating.
Many things have changed in Ottawa since I first moved here, but one thing that has remained constant is the large number of talented artists. I have heard it said that Ottawa has the highest per capita ratio of artists in the country. I don't know if that is true or not, but I do know there are a tremendous number of talented and emerging artists in the Ottawa area.
As an artist, I am always surprised to hear people say they have never been to the National Gallery or would never venture into a private gallery. The reasons seem many and varied. People say they don't know enough about art or they don't understand what is written about art. Others say they would feel pressured going into a gallery. They are not sure what they should like or what they should be buying. My response is simple. For whatever personal reasons, mankind has always had an urge to decorate the space he lives in. Never let others tell you what you should like or what you should buy.
Art associations are a great way to go out and explore what is available in the art market. Art association members are talented artists who get together as a way to learn and share their experiences. They organize shows and sales so they can present their work to the public. As an artist, I enjoy meeting and talking with people and seeing their reactions to what I do. I don't expect everyone to like what I do, but I do feel privileged that someone has taken the time to come out and look at my work. The Nepean Fine Arts League Spring Show and Sale is a great opportunity for those interested in supporting local talent. League events provide a place for artists to connect with art lovers through art shows. It is also a great opportunity for artists and people of all ages to meet and discuss art with those who have created it.
The feedback from those attending previous shows is they are surprised by the amount of talent and the variety of styles and media available at our shows. Whether you are interested in photography, prints or paintings, lifelike or abstract, watercolour, pencil, acrylic or oil, you will find it all at this Spring Show and Sale. Not only can visitors buy local art, but they can also participate in our gift registry.
As well as supporting local artists, the League has a long history of supporting local charities. This year we are proud to be sponsors of Christie Lake Kids. Their programs seek out children across the City of Ottawa who most need support and teach them positive skills through activities and recreation.
Anyone interest in getting involved with the Nepean Fine Arts League as a sponsor, artist, member of the press, or volunteer should contact info@nepeanfinearts.com.
For more information, please visit www.nepeanfinearts.com/upcoming_events.
We look forward to seeing you at the 2015 Nepean Fine Arts League's Spring Show and Sale at the Ukrainian Banquet Hall 1000 Byron Avenue. Hours are:
Vernissage Friday April 24, 6 to 9 P.M.
Saturday April 25, 10 A.M. to 5 P.M.
Sunday April 26, 10 A.M. to 4 P.M.
Parking and Admission to are free. Voluntary donations to the Christie Lake Kids are appreciated.
Written by Melody Duncan
Recommended Articles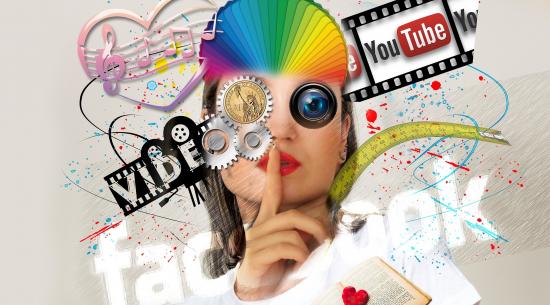 With 20-years writing about Ottawa life we think we have a pretty good idea of the best of what this city has to offer. In this new weekly summer series we'll share it with you. From our top picks of hotels, live music venues, local brews, bands and more, check, share and discuss #OLMBest every Monday!
Read full story

Food lovers to sample from 20 of Ottawa's top food and beverage venues, all under one roof, with all proceeds going to benefit Shepherds of Good Hope.
Read full story
At the young age of 26, local entrepreneur turned filmmaker, Amir Zargara, has already made a name for himself.
Read full story
Comments (0)
*Please take note that upon submitting your comment the team at OLM will need to verify it before it shows up below.