Sports
NHL Playoffs Generate Truths and Untruths
NHL Playoffs Generate Truths and Untruths
Every playoff seemingly brings about a distinct set of patterns and trends across the National Hockey League. Some stick around for a few years, others drop away as after-thoughts quickly.
Regardless, there always are conceptions developed that are worth more than a passing glimpse. Ones certainly to keep a watch on and see if they develop into hefty philosophies that teams on the outside attempt to mirror come next fall.
TRADE DEADLINE, TRADE SHMEDLINE
On the whole, the league's trade deadline is becoming more and more about pomp and circumstance than anything substantial.
This season there were nearly 50 deals made on and before March 3rd. It sure was fun to watch, as it always is, but what real impact did it have on the contenders?
If the post-season to this point is the measuring stick, the impact was far from, well, impactful.
Contenders like Boston (Dmitry Orlov, Garnet Hathaway, Tyler Bertuzzi), Toronto (Ryan O'Reilly, Luke Schenn, Jake McCabe, etc.), Tampa (Tanner Jeannot), the New York Rangers (Patrick Kane, Vladimir Tarasenko), Minnesota (Oskar Sundqvist, Marcus Johansson, John Klingberg and Gustav Nyquist), LA Kings (Vladislav Gavrikov, Joonas Korpisalo), New Jersey (Timo Meier) and Edmonton (Mattias Ekholm, Nick Bjugstad) loaded up with varying results.
The Ekholm deal for the Oilers was terrific as was Schenn-to-Toronto. Other than that, these big-time deals didn't move the needle in the least.
The common denominator? All these clubs are where they would have been had they steered clear of making a big splash – on the outside now looking in.
Interesting to note that both Eastern Conference finalists Carolina and Florida were deadly quiet around March 3rd. In fact, Matthew Tkachuk's gang of marauding cowboys didn't flip the switch on any trades at all.
HEAVY HOCKEY? YUP, IT PRETTY MUCH WORKS
Two definitions of stubborn:
Gary Bettman and Phoenix
Kyle Dubas and skill-over-size
Dubas finally threw Leaf Land a bone with the Schenn swap. You could almost picture him though grimacing, griping, sweating and grumbling in bringing in a tough skater larger than Shrimp Worters (. . . Google it).
Sportsnet's Kevin Bieksa (more on him in Thought, Seen and Heard) nailed it when evaluating the Maple Leafs and the future. He talked about whether you want to be a great regular-season team (which the Leafs are) or a great playoff team (which the Leafs are not). There needs to be a gang mentality, win-at-all-costs, Band of Brothers tenet to your team when the blood starts to flow in April. If he still has the job, Dubas better tuck his ego away and change as much of the make-up in Toronto as he can.
Looking at recent previous Cup winners – Colorado, Tampa Bay (twice) and St. Louis – well then, that's the model teams need to adopt.
This is one of those trends that sticks . . . and leads to success when it counts.
THERE'S NO 'I' IN TEAM BUT THERE IS IN CAROLINA, FLORIDA AND THE GOLDEN KNIGHTS
See above.
For the record, this is the first time ever I've used the "'I' in team" cliché.
Magic.
GOALTENDING COUNTS IN LARGE AMOUNTS
From the renaissance of The Bob to the second-straight case of post-season excellence from Jake Oettinger, a stopper who stops is a fairly necessary game-plan here.
Oh sure, we hear the old Chris Osgood three Stanley Cups argument – average goalie at best, talented team in front of him – but that's what we call an anomaly.
Goalies have to be great in this day and age. Freddy Andersen's doing it with the 'Canes (.931 save percentage), Adin Hill with Vegas (.934!) and Philipp Grubauer's there when needed in Seattle.
Hill, Andersen and Grubauer aren't world beaters but they're hot when the hot is required.
Trendy? You betcha.'
DON'T FORGET BRAINSMANSHIP
I don't really want to get into the Maurice-outcoached-Keefe, Cassidy-outcoached-Woodcroft debate. It is, or was, what it was, or is.
Point being, the guy who generates the better game plan, roster decisions and adjustments to play generally wins out.
And nowhere is that more visible than in Seattle with Dave Hakstol (as of this writing, the Kraken and Dallas were headed to Game 7). To the naked eye there's not a lot of meat on the bone with the Kraken. The way they play with what they've got is the key to understanding why they're an enormous success. That's on Hakstol.
THOUGHT, SEEN AND HEARD: So Ryan Reynolds is out as part of a bid group for Ottawa. As Owen Nolan once piped –"Boo-hoo" . . . Seriously though, I get the snazz-appeal someone like Reynolds brings but what's more important is having a group on board that understands hockey business, money and market . . . As Postmedia points out, it's been a very long eight months since the current owners expressed an interest to sell . . . You get the sense too that what appeared to be a sure thing – Ottawa building at LeBreton – is no longer that sure thing? . . . Someone who knows something about TV needs to tap Kevin Bieksa on the shoulder and tell him the Don Rickles act was funny once but is wearing thin now . . . In another life wouldn't Radko Gudas be on the casting call for Vikings? . . . Toronto players who should have played their last game for the Leafs: Justin Holl, Zach Aston-Reese, Matt Murray, Alex Kerfoot . . . From Steve Simmons of Toronto Sun fame this week: "Is it too late to do this? Too late to have the London Knights combination of Mark Hunter and Dale Hunter next year in Toronto as GM and coach? And if not, why not?" . . . Great thought from Sportsnet's Luke Fox: "Let us never pretend again that fighting hard for "home-ice advantage" in the regular season matters. Building playoff-like habits does." Amen . . . It's been 30 years since Canada's taken home the Stanley Cup . . . Apparently being 'Canada's-best-team' doesn't carry much water anymore.
thegrossgame@yahoo.com
Photo: CourtesyUSAToday
Recommended Articles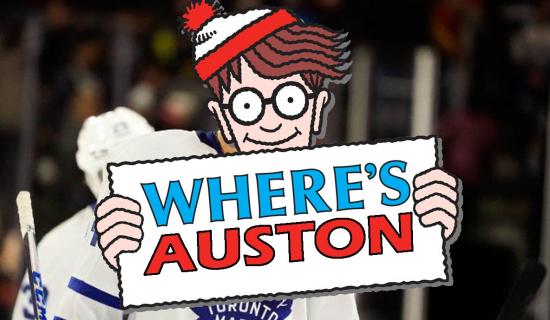 In a Maple Leaf fantasy world – because it is pure fantasy – would you swap shifty Auston Matthews for that 'full metal jacket,' Nathan MacKinnon?
Read full story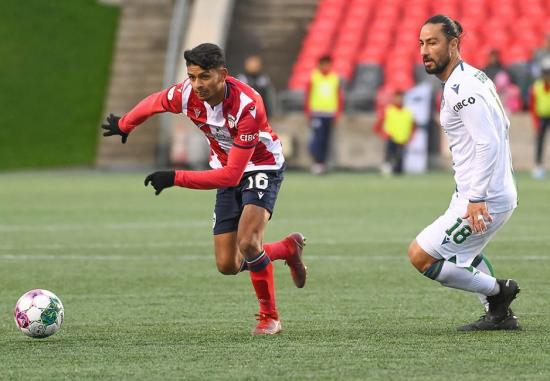 I recently had the chance to speak to Zach Verhoven of Atletico Ottawa as he prepares to face his former team, Pacific FC.
Read full story
This incredible tale made its first appearance as a television 'movie of the week' in 1954. It was later made into the 1957 Oscar-winning film
Read full story
Comments (0)
*Please take note that upon submitting your comment the team at OLM will need to verify it before it shows up below.