Sports
NHL swings and misses, big time
NHL swings and misses, big time
Stephen King has notched his rightful place high up on the pole as one of my more revered writers (especially his earlier stuff).
He came to mind Friday night shortly after 8. From the perspective of many an Ottawa Senator fanatic, only King – the Sultan of Scare – could have imagined such a scenario:
"With the first pick of the 2020 NHL entry draft, the Toronto Maple Leafs select . . . Alexis Lafreniere."
Gary Bettman's frightening enough without the help of North America's most chilling author scripting his opening from the podium.
But the commissioner could be spouting those very words come October (if that's the date, as projected) when the draft takes place.
The losers in the NHL's playoff qualifying round all go into the running for that top pick.
Friday night's draft lottery was like hitting the trifecta for clubs thought to be out of the mix for Lafreniere, the guaranteed first overall selection.
But with one spin of the wheel, Toronto – already laced with Auston Matthews, Mitchell Marner and John Tavares up front, Montreal – ready to pass the Francophone torch to its first 'local' shining star since Guy Lafleur, or Pittsburgh – umm, Crosby and Malkin anyone – could be hitting the jackpot.
Criminal, if you're Los Angeles, Ottawa (most certainly), Detroit (most certainly II), Buffalo, Anaheim and New Jersey.
A team that finished eons ahead of this group of outcasts now lands the most prized prospect since the likes of Matthews and Connor McDavid.
It's the blackened eye the National Hockey League doesn't need.
And – as my niece many moons ago used to say: 'It's not fair!'
Let's look at the local angle.
The Senators have spent the better part of three straight years sucking the wind out of hockey's sails in Eastern Ontario.
It's been Badluck Schleprock City since that brief glimmer of gumption during the playoff run of 2017.
To be honest, Ottawa needed a home run here.
The wheel of fortune had other ideas though as the closest the Senators came to the outfield wall was picks No. 3 and No. 5.
The club had the best odds of claiming the top draft pick, rolling in at 25 per cent thanks to their own ineptitude and the gracious gift of the San Jose Sharks.
Ottawa does get a bit of a break here (and really, who knows how this all pans out in the next five-plus seasons) in that the upcoming entry draft is considered as bountiful as 2003 when names like Kesler, Suter, Getzlaf, Perry, Weber, Parise, Burns, Phaneuf and Seabrook were all selected after that No. 3 position.
Ottawa general manager Pierre Dorion put a gentle and friendly spin on the disappointment: "I'm not sure it's sunken in right now, but when you look at all the players in the last 25 years in the top five, and the Ottawa Senators have a chance to take two of them – and these players can play as soon as next year pending their development is on the right path. But we're not going to rush these players. I think we're pretty excited about that, and I think our fans should be very excited about that too," he said on a conference call.
At pick three, the Senators will likely land either shifty, speedy and uber-confident Tim Stutzle or Sudbury big man Quintin Byfield.
At pick five, they will be looking perhaps to bolster an already promising young blueline with the likes of Erie (OHL) stud Jamie Drysdale or University of North Dakota's Jake Sanderson.
All the above are considered can't-miss, unlike the league that will soon welcome them that swung at air Friday night.
Thought, seen and heard: Saw a tweet from someone who ought to know better claiming it was up to the local media to 'push' for Daniel Alfredsson's inclusion into the Hockey Hall of Fame (he lost out, again on Wednesday night). It's not the media's job to promote or openly root for athletes, local or otherwise. It's called journalistic ethics . . . Still don't understand the rush to get pro sports up-and-running in quick fashion. With Florida and much of the United States gaining notoriety for an uptake in Coronavirus, common sense doesn't seem to be prevailing . . . The two qualifiers that I'm certainly casting my eyes on: Montreal (12th seed) and Pittsburgh (5th) in the Eastern Conference; Calgary (8th) and Winnipeg (9th) in the Western Conference . . . Flames and Jets should be classic Canadian crash-and-bang while we could see an upset in the East if Carey Price is, once again, Carey Price.
Recommended Articles
There hasn't been much of anything to get charged up about – for local NHL fans - regarding the Ottawa Senators in months.
Read full story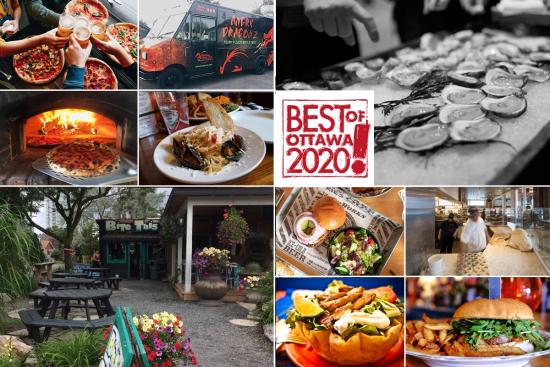 In this weekly series, we share our picks with you — our top hotels, live music venues, local brews, bands and more. Check, share and discuss #OLMBest every week!
Read full story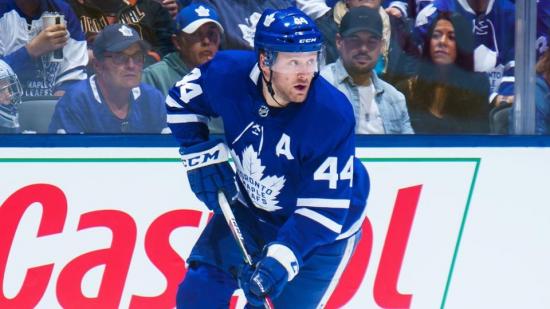 All Ottawa eyes are on the upcoming draft lottery (June 26th) as the Senators will, guaranteed, grab two of the top six positions.
Read full story
Comments (0)
*Please take note that upon submitting your comment the team at OLM will need to verify it before it shows up below.