Sports
NHL's East: welcome to the carousel
NHL's East: welcome to the carousel
The playoff chase in the NHL's Eastern Conference is anything but colourless and drab. It's anything but stable or remotely predictable as well.
But for those without a dog in the fight, the race for eighth and a first-round ticket-to-potential-hell in the form of the Boston Bruins is indeed a daily treat. No anxiety. No sweats.
For instance – Tuesday night. Checking the scores early Wednesday morning and seeing that Florida lost(!!) to Philadelphia(what!!) produced a raised eyebrow or two. This is the same Panthers team that carved its way back into the race with a 6-0-1 record its last seven games and currently has hold on eighth. The Flyers have been out of the playoff chatter since about September. This one was confusing to see.
At the same time the perennially rebuilding Ottawa Senators were nip-and-tuck with the Lord Voldemort's of the league (yup, Boston), and could have toppled the giants with a better eye for the net at key moments, in a 2-1 loss.
Speaking on nip-and-tuck, the New York Islanders – without star Mathew Barzal – absolutely rip the Toronto Maple Leafs, 7-2. That's two rather large points for the Isles as they try and hang on to seventh in the conference.
And not that this has any race-related consequences, but how about Les Canadiens ousting the Cup-contending, yet struggling Tampa Bay Lightning, 3-2.
For those of you enjoying the surplus of betting site promotions flooding your TV screens, taking the 'sure thing' is surely not a 'sure thing' in the National Hockey League these days. Quite the opposite.
So as we look at the Eastern standings heading into Wednesday night, the only thing seemingly resembling a trend is the play of the sky-is-falling Buffalo Sabres and (ditto) Pittsburgh Penguins.
The problem in Buffalo? Defence. Nine losses already in March with 49 goals against including 24 in their last four. The Sabres can attack with the best of them. Defending though, it's nightmare alley.
At first glance Pittsburgh's plummet is due to age. Let's put it this way, if this were 2013, the Pens would be writing a different script. To put it mildly, Pittsburgh's creaky.
Are we writing off either team at this point? History is telling us – at least for this season – don't bet on it.
THOUGHT, SEEN AND HEARD: I look at Alex DeBrincat and think: good hockey player, wrong team . . . I watch the Boston Bruins, I'm watching total composure and structure . . . Boston's enjoyed a spoil of riches in the coaching department. First, Bruce Cassidy, then Jim Montgomery. Two of the best, clearly . . . Rookie of the year chatter has been fairly restricted. Matty Beniers (Seattle) is justifiably getting the bulk of attention though. Have to think Jake Sanderson's going to fetch some love too . . . Hockey annoyances: Fans/media who call out the old "well, they/we deserved (a) better (result)." No you didn't. The team that did more than the other team to win, won. Period. And yes, goaltenders are a part of the team . . . One of the greatest lines from Daniel Alfredsson came years ago before a 'home' game against Toronto. Something along the lines of 'we just need to take the crowd out of it early.' . . . Case in point: this past Saturday . . . One of the joys of riding the Ottawa 67's bus was listening to the endless stories and memories from Brian Kilrea. Another former 67's great, Tim Higgins (who of course played for Killer) has a few beauties of his own. My favourite? Facing tough guy Larry Playfair in the NHL. Classic. I encourage you to ask Higgy about it. And you're welcome . . . (What, you thought I was going to tell you the story?) . . . I subscribe to LinkedIn just to read the words 'honoured,' 'humbled' and 'excited' over and over again . . . It's such fun . . . With Facebook, I'll just leave that one alone. Too many holes to plug . . . As the legendary Marge Simpson said (though): "Y'know Homer, it's very easy to criticize!" Homer: "Fun too."
SENATOR'S WEEK AHEAD:
Thursday, March 23: Tampa Bay at Ottawa (7 pm)
Saturday, March 25: Ottawa at New Jersey (7 pm)
Monday, March 27: Florida at Ottawa (7 pm)
thegrossgame@yahoo.com
Recommended Articles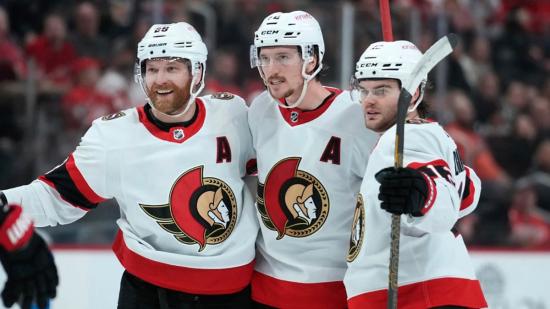 The diehards in Ottawa have a new theme song and dance. It's called The November Lament
Read full story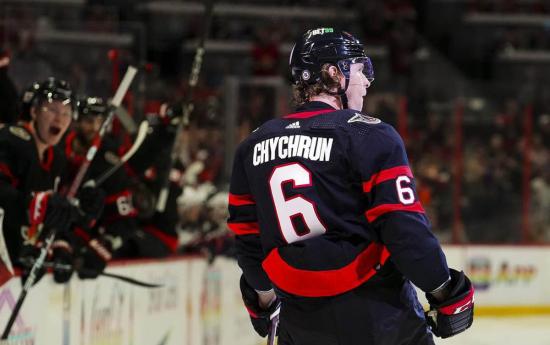 Perspective, patience and pause. Three diminishing traits in a society dominated by immediacy and rapid-fire judgement. Lots of judgement.
Read full story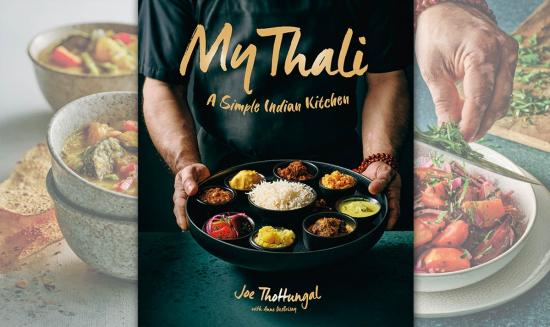 Get your copy next week on the Food for Thought website, where you can also purchase a copy of his Coconut Lagoon Cookbook.
Read full story
Comments (0)
*Please take note that upon submitting your comment the team at OLM will need to verify it before it shows up below.