Sports
NHL's 'war of addition' hits new heights
NHL's 'war of addition' hits new heights
ABOVE: The war of addition heats up with Patrick Kane's move to the Rangers. (PHOTO: Courtesy NBC Sports)
---
First there was Samson versus Goliath, Kane (not that Kane) versus Abel, Frazier versus Ali, Borg versus Connors, Tiger versus Phil and Hogan versus Andre.
Now what do we have - how about NHL Eastern Colossus versus NHL Eastern Colossus? Because what we're seeing here, in the past 2-3 weeks, is nothing short of a monster brawl, for the history books, between some of the Eastern champion wannabe's. It's become an almost legendary matchup of wills-to-win, strategizing and 'all-in' on the poker chips.
The inherent tragedy? Only one will survive the gutsy/risky mayhem and – depending what comes out of the Western Conference – could eventually fold in the end when all is said and done.
You've heard of a war of attrition. Welcome to the war of addition.
Between the Toronto Maple Leafs, Boston Bruins, New York Rangers, New Jersey Devils, Tampa Bay Lightning and the New York Islanders, the shopping spree's surpassed Black Friday as far as spending activity's concerned.
Safe to say in my decades of intently watching hockey, this has already been the craziest lead up to the trade deadline . . . and we're not done yet.
The league's official zero hour on deals hits the calendar this coming Friday which means the swapping won't slow down in the least.
Senators watch
Give Ottawa credit for doing what it needed to do against Detroit. The road to the playoffs though is still rocky.
This is kind of like holding serve in a tiebreaker – back and forth, back and forth. Senators win and on that same night one, two or three of the four-or-five tied or above them win or grab an overtime point. This is why anything short of a spectacular run through the final 22 games won't cut it.
And scheduling plays a role here.
Ottawa has a potential pair of obvious ones coming up with Chicago and Columbus, but there's the revamped Rangers first at Madison Square Garden. That'll be Patrick Kane's debut and it'll be nuts at the Mecca.
Once through those three, it's off on a hellacious western swing through Seattle, Vancouver, Calgary then McDavid and the Oilers.
Down the road the Senators have a pair against the Leafs and another deuce against Carolina.
Prediction: We'll see.
THOUGHT, SEEN AND HEARD: I've heard and read the term "Generational Talent" when describing guys like Auston Matthews. If Auston is indeed 'generational' what adjectives properly describe the superior Connor McDavid? . . . Matthews offensive numbers have dropped this season, but his all-around game has improved greatly, much like teammate Mitch Marner . . . That's a little Steve Yzerman-Scotty Bowman action happening right there . . . With Tampa kitchen-sinking for Tanner Jeannot, is it time for the Leafs to dust off Colton Orr? . . . Still with the Leafs, cause we like to there, don't know what you think but getting the Islanders to take the perpetually under-achieving Pierre Engvall was a win . . . Engvall typified the Toronto identifier in recent years: greatly talented without jam and grit . . . Speaking of jam and the Leafs, Luke Schenn's rookie year was so long ago his first series of NHL scraps were against the likes of Jared Boll, Scott Hartnell, and a pair of former North Bay Centennial teammates – Rob Davison and Christopher Neil . . . Montreal's had a funny year. At times the Habs look terrific, at times horrible. At the start of the year, much more of the latter was the prediction . . . He's only been gone two weeks and yet I really miss Arber Xhekaj . . . "Tito, get me some tissues." . . . When Clark Gillies was running shotgun for the Islanders back in the day, the saying was: "Don't wake him up!" (Meaning, don't disturb him and get him going). With Brady Tkachuk the same can't be said. He wakes himself up . . . Loved this tweet from The Athletic: 'Ryan Reaves on first goal of season: "I went to my kids hockey game yesterday and a bunch of other kids were there watching, and they were just giving it to me saying they had more goals than me. So wherever you are, eat that."' He said it with a chuckle, of course. Love Reavo . . . Just wondering: Outside of Connor Bedard's parents, who else was tuned into that Arizona-Chicago game Tuesday night? . . . Finally, wishing my good friend Tim H. a fun time at Mt. Tremblant. Buddy, you deserve a few days in the snow. Enjoy the break!
SENATOR'S WEEK AHEAD:
Thursday, March 2: Ottawa at NY Rangers (7 pm)
Saturday, March 4: Columbus at Ottawa (7 pm)
Monday, March 6: Ottawa at Chicago (9 pm)
thegrossgame@yahoo.com
Recommended Articles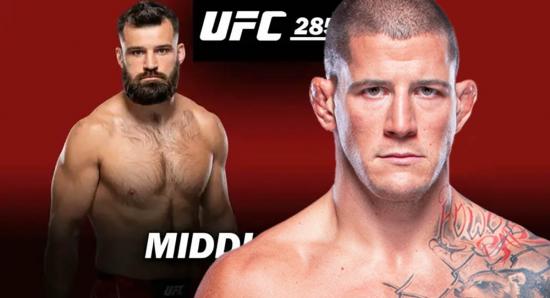 Keith Whittier speaks with Marc-Andre Barriault ahead of his middleweight match against Julian Marquez on March 4th
Read full story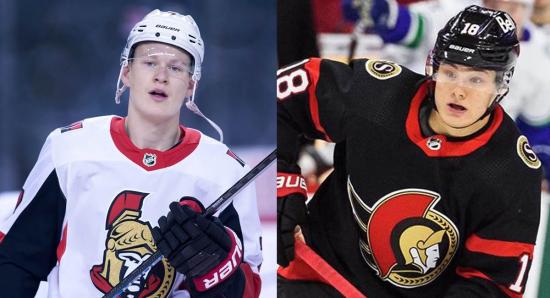 These are two quite different debates: Who's your team's best player, and/or who's your team's most-valuable player?
Read full story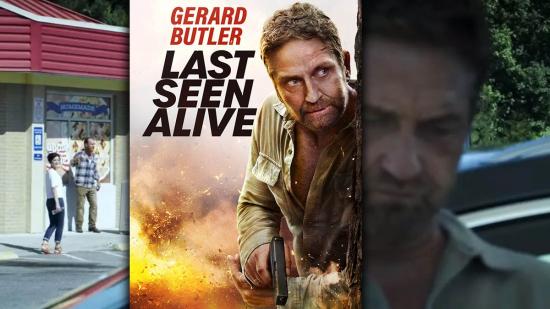 The man in the trilogy of 'Fallen' movies, Olympus Has Fallen, London Has Fallen, and Angel Has Fallen, seems to subconsciously want to remind people that he's an action star.
Read full story
Comments (0)
*Please take note that upon submitting your comment the team at OLM will need to verify it before it shows up below.