Business
Nick Davies on HEXO's Multibillion-Dollar Global Ambitions
Nick Davies on HEXO's Multibillion-Dollar Global Ambitions
Photo credit: Sean Sisk
---
Masson-Angers is located on the eastern edge of the city of Gatineau. Travellers may know it as a typical mill town, or as a ferry stop across from Cumberland. It's home to the usual landmarks found in other villages in the region. A big stone church, a main street with local shops, a family-owned restaurant where regulars meet over coffee and lunch. But Masson-Angers also features something that no previous generation of locals could have ever imagined: a 1.31 million square foot cannabis facility owned by HEXO™ (TSX:HEXO), one of the National Capital region's most flourishing and innovative enterprises.
The history of Ottawa Valley industry could be told from one vantage point on either side of the Du Lièvre River. On the north shore, the iconic twin tanks of the town's James MacLaren Industries pulp and paper mill, dating back to 1932; on the south shore, HEXO, whose meeting rooms boast an interior design worthy of Silicon Valley.
HEXO Corp was incorporated in 2013 as the medical cannabis company known as The Hydropothecary Corporation, a name that was retired in April. With the arrival of the legalized consumer market, the company morphed into HEXO Corp for the recreational, adult-use customer, while retaining the medical catalogue, retiring some products and adding new items for its loyal clientele.
HEXO's CEO and co-founder Sébastien St-Louis comes from an impressive business background, having worked in manufacturing, trade finance and commercial lending. Through Export Development Canada and Canada Development Corporation, the uOttawa/UQAM graduate has advised Canadian business owners and CEOs across multiple industry sectors and, with the coming of the medical cannabis industry in Canada, jumped into his own entrepreneurial venture.
Sébastien co-founded HEXO Corp with Adam Miron, the company's Chief Brand Officer whose own background is in innovative online media services, based in Ottawa. The guys, married to sisters, no less, started up in a small basement office in Adam's house on Spruce Street in west Centretown.
A Canada Day celebration in 2013 found Séb and a childhood friend, Max Cyr, in a conversation about the inherent opportunities of the impending replacement of federal Marihuana for Medical Purposes Regulations (MMAR).
They pooled a small seed fund of about $30,000. Family and friends joined in. The original greenhouse measured 7000 sq. ft., the second 36,000 sq. ft., the third 250,000 sq. ft. of production capacity. A 1,000,000 sq. ft. greenhouse expansion began receiving plants in January with the first harvest in March anticipating a production capacity of 108,000 kg of dried flowers annually.
Sébastien and Adam maintain a simple goal: "create a world-class company based on the highest standards of product quality and safety." They are well on their way, having raised more than $443 million in financing, all while St-Louis has steered the fledgling cannabis company from social stigma to a highly professional, standards-driven operation.
Headquartered in Hull, HEXO currently has 600 employees with another 500 anticipated in the coming months, including 300 additional positions at its Masson-Angers facility and 200 at its Belleville innovation centre and Montreal distribution hub.
Just a few years in and the accolades and reviews began pouring in for HEXO's innovative product line.
In December of 2017, HEXO won Best New Cannabis Product at the Canadian Cannabis Awards, in Toronto. HEXO's Decarb took first place for its innovation as a ready-to-use activated powder that can be mixed in food. Their Elixir THC, Canada's first and only peppermint sublingual cannabis spray, came third.
Ease of use, flexibility, and convenience are central to the company's catalogue and guide the design of all product offerings.
Fast-forward to the November 2018 awards and HEXO won Cannabis Product of the Year and Innovation of the Year for Elixir CBD. A few months later, in April, they won two more best-in-class awards at the 2019 O'Cannabis Industry Awards.
In February 2018, HEXO announced that it signed a letter of intent with Société québecoise du cannabis (SQDC), a subsidiary of the province's well-known Société des alcools du Québec (SAQ) liquor stores, making it the first supplier of cannabis for the new recreational Quebec market.
HEXO is supplying 20,000 kg of cannabis products in the first year of adult-use recreational cannabis across its full range of flowers, pre-rolls, oils, and powders. It is the single-largest supply contract in cannabis history. Being the first into the stores of its home province was a big boost for the company, and the momentum built from there.
It wasn't long before HEXO reached out to another Ottawa success, Shopify, who was engaged to power the company's eCommerce platform. The bilingual website serves HEXO's customers, provides information for discerning recreational consumers and supports a virtual community of retailers across the country.
HEXO is proud of its professional customer-care team who will employ the platform to streamline the medical registration and ordering process for its customers. Shopify's superior eCommerce services will provide essential security in a highly regulated sector that operates across multiple provincial jurisdictions.
Another strategic move came in July of 2018, when HEXO planted roots into the storefront market with a $10 million investment in the Edmonton-based independent cannabis retailer, Fire & Flower Inc.
Fire & Flower has shops across western Canada and recently moved into the Ottawa market with a fancy boutique on York Street. F&F is a cross between a high-end kitchen appliance store and the Starbuck's Reserve Coffee Bar. Top-end paraphernalia and scent bars tempt indulgence while 'cannistas' guide shoppers through the menu of choices, describe the highs, and take the consumer about as far from a bag of homegrown as anyone my age could have ever imagined.
St-Louis was once again ahead of the curve as he set his sights on HEXO distribution of its innovative oil-based products in Alberta and Saskatchewan.
Things were getting serious, very serious for HEXO, when the executive branch of the company welcomed a series of heavy-hitters including Nick Davies on September 1, 2018 as HEXO's new Chief Marketing Officer. Davies is a veteran marketing executive who holds an MBA from the prestigious INSEAD, itself impressively branded as "The Business School for the World". His resume sports Puma, Coleman and Virgin, for whom he built global brands and high quality consumer experiences and products.
Davies' tenure in Ottawa was as Executive Vice-President at Corel, where he led the company's significant expansion into new international markets.
But a marketing strategy for a graphics software company is unencumbered by the social stigma that popular culture has grafted on to consumer cannabis products, and Davies knew he was in uncharted territory.
"I felt the stigma before joining the company. But the more I read, the more I learned about the industry, the more you realize how powerful a plant this is, in terms of the many different benefits of it, particularly on the health and wellness side."
Davies' top-shelf business resume did spot the angle, in that "this is a very professional industry. My preconceived notions were what we know from the old movies [laughter], but what other industry after 100 years has suddenly opened up as a legal market? The strict regulations will help reduce the stigma. From a marketing point of view, the more people know the facts, the faster the stigma will disappear."
Milestones in the Canadian cannabis space have arrived at a dizzying pace, not unlike the not-so-long ago era of telecom deregulation, and Davies' experience in the tech sector prepared him for the parallels.
"The other industry I look at is telecoms, which suddenly opened up from what were monopolies to much more competition. So, I think we are making history here. There is no playbook which to follow, although a key challenge for the industry is to provide the right level of education for consumers."
St-Louis and Miron are currently guiding HEXO through two fully-funded expansion projects. On March 13, HEXO announced the acquisition of Newstrike Brands Ltd., a move that would boost HEXO's production capacity to 150,000 kg annually and up its domestic market to nine provinces.
Ontario-based Newstrike currently has two cannabis facilities in Ontario: an indoor growing room in Brantford, and a greenhouse in Niagara. The deal tops up HEXO's annual production capacity to about 150,000 kg. from a total cultivation space of 1.8 million square feet.
Like others in the burgeoning commercial cannabis market, HEXO has had it ups and downs on the market, closing out April on a high of $11. On a year-to-date basis, the stock was up +91.3% at the end of Q1. April was a good month for HEXO, and the second quarter already has the analysts talking.
While there have been some zigzags in share prices, there are a number of reasons for the buzz. HEXO is keeping pace with its larger competitors (Canopy Growth, Cronos Group, and Aurora Cannabis) in terms of capacity and output. Its lower wage rates, production costs and supply arrangement with the Quebec Cannabis authority all combine to give HEXO a structural edge. The company also has a reputation for executing on time with every expansion.
HEXO is pursuing a spoke-and-hub business model, with HEXO's cannabis being the hub. Its credibility as a supplier is built on its cannabinoid (CBD) isolation technology, licensed infrastructure and its superior expertise in a hyper-vigilant and complex regulatory environment. Furthermore, acquiring that credibility in the world's first country to legalize undocumented cannabis consumption and industrial-scale production gives HEXO a step-up when seeking international distribution and product development partners.
An upcoming venture with just such a big, big partner may be the ticket to big, big, gains in a very lucrative new consumer market.
Ask a sales person in your friendly neighbourhood pot shop (full dis-closure: I have), and they'll tell you that consumables are the next step in legalization, and October is the anticipated month when the feds will enact.
HEXO is getting ahead of the next-phase legalization curve with the establishment of Truss, a stand-alone company formed in partnership with none other than Molson Coors Canada, North America's second-largest brewery. I asked Davies if he sees the Truss deal with Molson Coors Canada as a game changer.
"Absolutely! They are one of the first, if not the first big beverage company that has invested in this space, with HEXO as its partner. There are a lot of nice similarities between us. Molson which started in Montreal, and ourselves being in Québec."
The logic behind this joint venture is that infused drinks may prove to be an easier sell to the naysayers. Would the old man smoke a doob with you at the cottage? Probably not. How about try a different kind of beer product? Now you're talking!
Cannabis-infused drinks, whether with CBD or THC (tetrahydrocannabinoid), are likely to be more appealing to newcomers or cannabis tourists than a joint or a bong. And, if they taste great, there's every hope in hell that you'll enjoy the victorious sounds of your trunk rattling with empties driving home from the lake. The Molson side of the equation has been in the beverage business since 1786, and they happen to sport a legendary Canadian brand. Davies sees a match struck in heaven.
"Molson is a major international player, and we have ambitions to become a force in the international cannabis market. So a real game changer is that they bring the expertise they have in beverages, consumer insights, marketing and distribution, and ourselves bringing cannabis expertise, and we marry these to produce beverages that will appeal to a broad consumer audience."
Davies' executive instincts recognize the added bonus to the business plan, since "this has also certainly put us on the map internationally in terms of company visibility in the financial markets."
HEXO is not just another start-up to international success story. Davies frames it as history in the making by a Canadian company, right here in Ottawa-Gatineau, where bold national legislation not only transformed prohibition into a booming industry, but also leads the way the world sees an ancient product.
HEXO has its sites set on being the first chapter in that yet-to-be written history.
Recommended Articles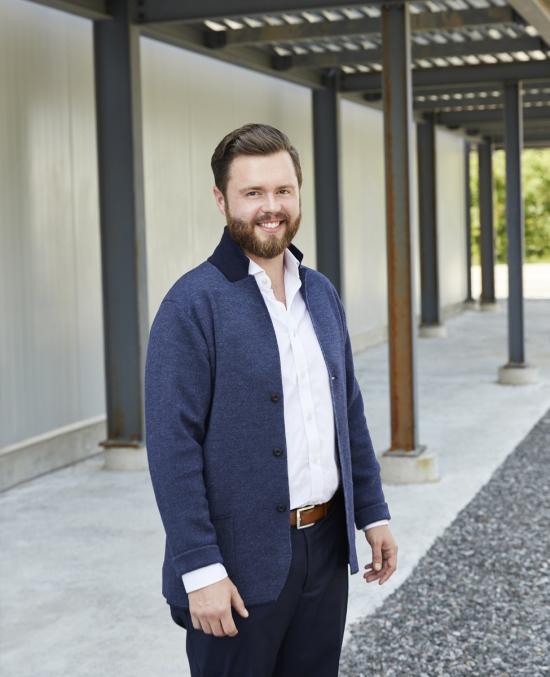 Co-founder and chief brand officer, Adam Miron, tells the story about how Quebec-based cannabis producer HEXO (formerly trading as Hydropothecary) launched the company's adult-use brand.
Read full story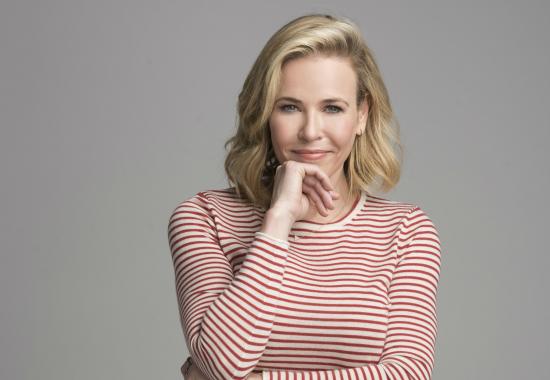 On October 5th, Chelsea will be in Ottawa to discuss all things cannabis as part of her cross-Canada tour with
Civilized
, a multi-platform brand that aims to modernize cannabis culture.
Read full story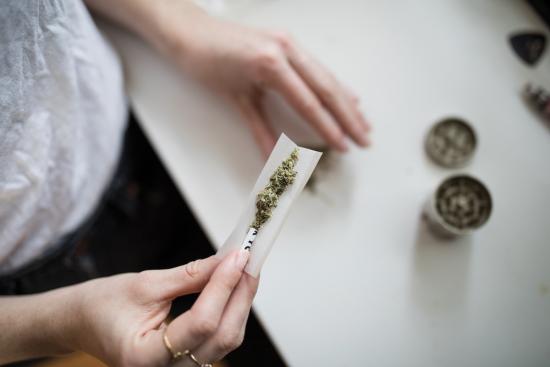 While marijuana use by youth is far from a new phenomenon, a lot has changed since the golden days of cannabis.
Read full story
Comments (0)
*Please take note that upon submitting your comment the team at OLM will need to verify it before it shows up below.