Travel
Nickelodeon Will Knock Your Socks Off
Nickelodeon Will Knock Your Socks Off
Photos: Nickelodeon Hotel & Resorts
It is actually hard to believe it has been less than 50 years since Punta Cana in the Domincan Republic, named after the cane palms in the area, has become such a hot tourist destination. It is a shock that it took so long when you consider that the temperature is a constant perfect, the beaches are powdery soft and the ocean waters idyllic.
One of the newest resorts to hit the local landscape is Nickelodeon Hotel and Resort Punta Cana, located on Uvero Alto beach. While you might be forgiven for assuming it is a resort where you will be endlessly inundated by Sponge Bob, Dora the Explorer, Boots and other Nickelodeon characters, the truth is it is a five-star resort with gourmet restaurants and stunning real estate. It may bill itself as a kids' resort, but make no mistake, it is sophisticated.
The level of detail and emphasis on ensuring that grown-ups have a good time almost masks the fact that it is in fact a place for the entire family that will inspire the sense of play in people of all ages. (Just in case you are not familiar with Nickelodeon, its kids programming has a reach of 1.1 billion cumulative subscribers in more than 160 countries and territories. They know how to entertain young ones.)
From the time you arrive into the scented, ultra-modern sleek lobby, you get the feeling you are in a boutique-type resort. Upon arrival, kids get a green slime smoothie and grown-up kids can choose from a glass of sparkling wine or a slime drink. Perfect start to your holiday.
Nickelodeon's resort partner for this oasis is Karisma Hotels and Resorts. Karisma resorts are world-class and have won countless awards for luxury vacations. This resort is no different.
My 13-year-old son and I didn't have a chance to explore the area of Punta Cana, which is truly unfortunate as it is something we always like to do, but to be honest, if you are looking to just get away from the cold and relax, you won't need to leave the resort.
Another word about my son, he is a special needs child with unique mental health challenges. The fact that he was happy the whole time and that the staff were able to accommodate, adjust and roll with his issues is something that is a testament to the resort. On top of that, they did it with grace and respect.
Fuel
In all, there are 12 locations to grab some food, including eight different Gourmet Inclusive® restaurants — which takes the all-inclusive theme new heights. There are à la carte options and "food displays" which are like buffets but again, taken to a whole new gourmet level. Other choices include an Italian bistro, Mediterranean, Far East fusion, a poolside bar with fresh offerings, a fun space-themed restaurant and a burger joint. Honestly, they have the best burgers you may ever have. In most, kids are welcome, even in the bar (the ultra-chic Vino Vino wine bar with live music) until a certain hour. Don't want to see any little people at all? Hit Kitchen 23, adults-only restaurant with food and drink concoctions to please any palate. (Try the passion fruit and mint martini fizz.)
One word of caution: do not drink the tap water anywhere. The hotel assures that water in the restaurants is Dasani and you are provided with bottled water in your room but be wary that the regular water is not drinkable anywhere. Do not risk it.
Shut-Eye Time
With 208 oversized suites in seven styles, from intimate pad suites to exquisite swim-up suites, there is something for every taste.
Have more people than planned? Choose one of four exclusive, two- and three-bedroom Super Villas providing upwards of 2,200 square feet of vacationing space each, including The Pineapple, inspired by SpongeBob SquarePants' own home in Bikini Bottom. It is certainly a more pricey endeavour but it has a butler, bar, pool and outdoor shower.
But fret not, even non-Pineapple Suite dwellers are treated to spectacular accommodations. Every suite is exquisite. Each has a large balcony to chill on with ample space, including couches. The bathrooms are massive with both a shower and large bathtub. The beds are so comfortable you may not want to get out of them. Almost.
Activities
The resort is geographically enormous and even when it is at full capacity, there is no feel that it is crowded. It is spread out, giving you a sense of privacy. Given its size, there are golf cart shuttles offering you a lift around.
The resort is divided in two. On one side is the beach, accommodations, are pools (an infinity pool and an activities pool, both by the ocean), the restaurants, the fully-equipped fitness centre, Vassa spa, well-stocked gift shop for all the things you forgot and of course, souvenirs.
The second side, which you can reach either on foot or by golf cart (driven by hotel staff) is a playground of possibilities for kids. Character Central is where you can meet Dora and the other characters. A schedule of activities is provided to you at check-in so you know who is where when. You can drop your kids off in the Just Kiddin' centre for some free babysitting. With water slides, splash pads, spray grounds and a lazy river, Aqua Nick is the place to go for water fun for kids, and you might just want to hang there as well. There is a bar.
Be sure to take the time to get slimed with your kids. Basically it is cold green slimy water but it is a memorable family activity. The schedule has the times for slimings.
Curtains will go up for family-friendly movie premieres, game shows and more at Plaza Orange, the resort's signature showcase for entertainment and events, located on the kids' side of the resort.)
The only downside to having such a large geographic space is that it takes a lot of time going from one side to the other so be sure to build that into your timing. You can always bring a drink with you to lessen the journey.
If eating and drinking too much has you wanting to work out, there is no shortage of space to just walk around, but there is also the massive fitness centre, beach side of the resort. On the kids' side, there is also a sports and entertainment centre equipped with tennis courts, a small running path, a soccer field, archery and a clubhouse. Teenagers seemed to like that space.
Any way you look at it, Nickelodeon Hotel and Resort Punta Cana is a place of luxury. Anything you could possibly want is there. While the site itself lives up to the term paradise, the activities, food, drinks and full entertainment experience make it abundantly clear why Nickelodeon and Karisma are at the top of their game. You can't go wrong.
Recommended Articles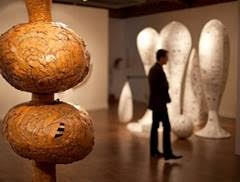 We recommend making a day of it and enjoying some of the finest art you'll ever see while getting to know some of Los Angeles' most creative pockets.
Read full story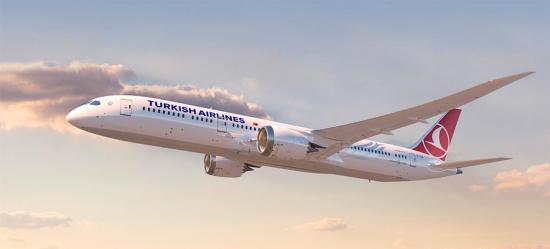 Turkish Airlines (TA) is one of the top airlines in the world, and Türkiye has some of the most modern and efficient airports
Read full story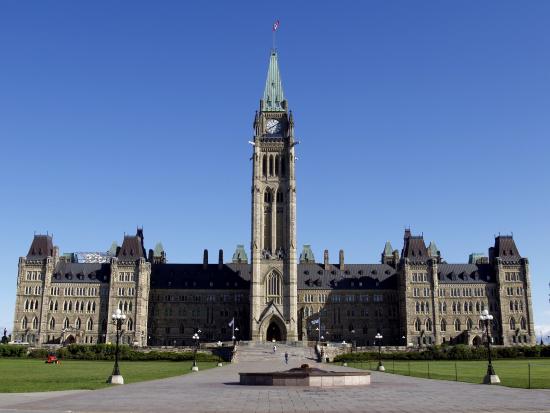 Surely somewhere else in the 57,308,738 square miles of planet earth there could be a contender for the crown of the best city to escape to for gaming. Could a city in Canada knock Las Vegas off the top spot for gambling in the world?
Read full story
Comments (0)
*Please take note that upon submitting your comment the team at OLM will need to verify it before it shows up below.