Arts & Events
Nina Bains Uncensored: The force behind the Ottawa International Film Festival
Nina Bains Uncensored: The force behind the Ottawa International Film Festival
Dynamic and daring, filmmaker/entrepreneur, Nina Bains has put Ottawa on the international film map. Her ingenuity, drive and determination to give local filmmakers their silver screen glory has made everyone feel ''f'ilmfabulous". The buzz during the five-day event (Aug. 15-19) was unmistakable, and those nighttime parties OIFF held  at Arc Hotel, Fat Boys Smokehouse and Babylon Night Club added to the celebratory spirit.
"I love to throw a party," said this 34-year-old mother of two who spends six months of the year planning the festival and the other six months scouting out locations for film companies shooting in Ottawa.
"I love adventure and getting the adrenaline going," she said, flashing a radiant smile, which instantly made me understand how her exuberance, passion and charisma could convince sponsors to get involved, which they did whole-heatedly in the form of beverages, food, accommodations etc; and this year, for the first time she was able to receive assistance from Invest Ottawa. That's a great step forward, considering that since 2009, Nina has been putting her own money into the festival, not to mention some of her own films - she's made three - so this year marks a turning point of success for all the filmmakers, not to mention the boost in status of this indie event which she hopes to turn into Ottawa's version of the Sundance Festival.
The festival has grown significantly with 27 film screenings including, shorts, documentaries and features made mainly by local and farther afield talents, including south-of-the-border directors. There are premiers too. "The Day", an apocalyptic film made in Ottawa, by Doug Aarniokoski closed the festival, but it will be open to the general public only on August 24th. Nina was art department co-ordinator on this film which was shot in Carleton Place.
The Ottawa International Film Festival is not without meager beginnings. Nina recalls the day that the film fest started out as a two-hour event, three years ago when a single feature was screened under the name Boxcart Film Festival - held at the Jack Purcell Centre on Elgin Street. "I remember we sat on white plastic chairs and my kids made refreshments for the people watching the film. Those were the days."
In 2010, there were 10 films shown at the Mayfair Theatre, and now all the films are shown at The World Exchange Plaza on Albert Street. "I am fatigued." she admitted, but that's to be expected at the end of this five-day marathon of oodles of films that included 14 films made by lesser known talents and bigger names such directors Karim Ayari (Polar Bear Love was the first film to tour Canada that used a DSLR camera). He also directed Nina's latest film, 'Thirteen Downs' - a thriller involving family misunderstandings which Nina also co-produced with her life partner, Shawn Kazda. "This year, was fantastic for us. It is also the first time reps from Disney and Alliance attended the festival, so we hope some of the films catch the attention of a major distributor."
Nina is of East Indian origin and she was born with Bollywood on her brain. "I grew up with Bollywood. I always wanted to make films. I began dreaming about making a festival happen 12 years ago. I did my research and discovered Ottawa had very little in terms of showcasing our filmmakers - many of whom I met at Carleton University where I studied film." She mentioned her best friend, Marie Lemay, whose husband Martin Forcier (known for the film, 'Crossing Nirvana') directed 'Undercurrent' -shown this year at the festival.
Nina revealed the blend of documentary and fiction created a nice potpourri of audience appeal. "One of my favourite documentaries was 'Hannibal', a film about Ottawa native, Devon Nicholson, a wrestler whose career soared and then plummeted in a single moment when disease and debt threw him the cruelest punch. out there for  Ottawa to see."
Nina is no stranger to the documentary genre. Last year, she went to Calcutta and Mumbai to make a documentary on child sex slavery and human trafficking, titled, 'Caged Innocents. She cleverly slipped into areas with hidden cameras. Nina is fearless when it comes to exposing the world's injustice and evil. In 2006, she went to Haiti to make a film about politics, but got caught in a nightmare when the government was in violent turmoil. She was facing machine guns at every corner and  was ordered by the UN to get out.
Now on safer turf, Nina has created a festival that is diverse, outspoken, fun and enlightening. Ottawa has been hit by 'Hurricane Nina'; her presence is fantastic, her contribution to Ottawas' cultural landscape is remarkable.
Recommended Articles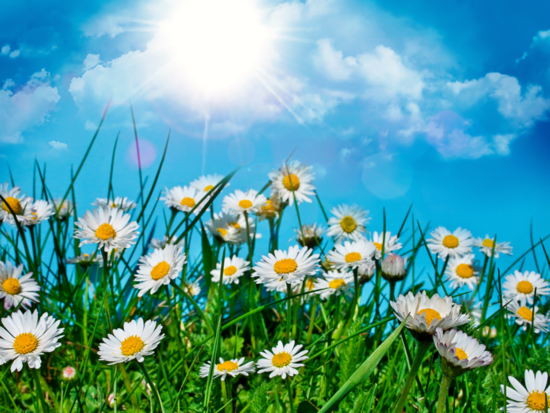 There is a special woodland flower That's sunnier than the summer's sun Round in shape and tall...
Read full story
On Saturday morning, the Ottawa Independent Music Business along with the Ottawa Music Industry Coalition presented a seminar on Music Communications featuring Mary Jelley of Warner Music Canada
Read full story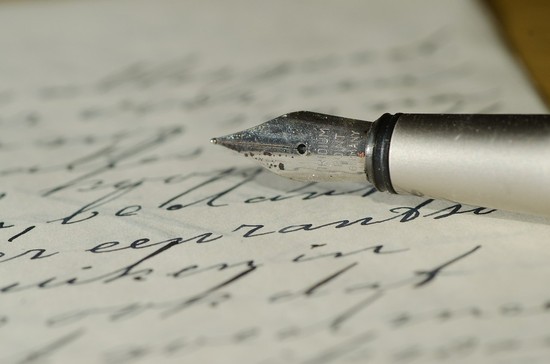 Poetry has a long history, and while it's unclear when it started exactly, the oldest surviving po...
Read full story
Comments (0)
*Please take note that upon submitting your comment the team at OLM will need to verify it before it shows up below.