Sports
Nine Lives: A Young Athlete's Struggle with Concussions
Nine Lives: A Young Athlete's Struggle with Concussions
Photos courtesy of Sarah Hiscock
---
Sarah Hiscock lay motionless on the field.
Her rugby teammates and coaches sprinted towards her. They surrounded her.
"I was tackled and then stepped on by a bunch of girls," Hiscock explains, as the last thing she remembers before she blacked out.
"I woke up, everyone was around me and I didn't know what was happening," she adds. "I was rushed to the hospital after that, stayed there for a night. I didn't leave my room for a month. I was just in bed, in the dark – any kind of light or noise was, and is excruciatingly painful."
This is just one concussion Hiscock has suffered within the past three years.
One concussion – out of nine.
By age 19, in just three short years, Hiscock has experienced more brain trauma than most of us will in our entire lives. That includes professional athletes.
But, it's not stopping her from playing just yet.
Hiscock began her journey with sports when she was three years old, after her dad put her into skates and brought her onto the ice. She "fell in love" with being on there and playing hockey immediately.
At the age of 10, she started playing goalie for her major atom hockey team. She continued to play competitively as a goalie for the next nine years.
"I always loved it [playing goalie]," she says. "I think the best part about it is knowing that you can steal a whole game by one giant save. You definitely have to be a little crazy to be a goalie. It's a lonely position, it's a lot of pressure – I don't know if I ever fully had the mental capacity to play the position because you had to be so tough, but I loved it."
In the meantime, she also started playing for her high school's rugby team. Then, began to play competitively for the Barrhaven Scottish, Eastern Ontario, and Team Ontario's U16 women's rugby team.
She dreamed of making it big.
"I wanted scholarships, I wanted to play NCAA (National Collegiate Athletic Association). You know, you're talking to coaches and you talk about playing for Team Canada one day... But, obviously that's not an option anymore," she explains emotionally.
The concussions started when she was 16 years old, as a goalie for the Lady Sens Midget AA team – a junior hockey team for young women.
She recalls the play like it was yesterday.
"I remember it the most out of all of them. I think just because it was the very first one," Hiscock says. "I was playing hockey and I got run over by some girls and smacked my head backwards on the ice. That started everything."
From there, Hiscock's concussions worsened and became more frequent.
According to Dr. Taryn Taylor, team physician for the Ottawa Redblacks, Ottawa 67's, Ottawa Fury and Carleton University varsity sports teams, this is a recurring problem when dealing with concussions.
"Once you get a concussion, we know that it lowers your threshold for getting a concussion a second time," she explains.
"So even if it means you do everything right and you recover and you go through all of the proper therapy and steps, and make sure you return once you're fully recovered, you can still have a lower threshold than somebody who has never had a concussion."
Time and time again, this was the case with Hiscock.
In the next three years, she would face four major concussions from both hockey and rugby – which would leave her sidelined for months. Then, she would experience two more minor concussions from her beloved sports. And, another three additional concussions from non-sports related incidents – something as simple as hitting her head on a shelf would halt her recovery.
She describes it as a very long and bumpy road.
"At first, I think the main focus of my recovery was I need to get back into sports, how fast can I get back – I didn't really think about my health necessarily. It was hard. All I wanted to do was get back to playing sports because that's all I've ever done pretty much. I just felt like if I don't play sports then what do I have."
Martine Parent, a sports psychology consultant and counselor in the Ottawa area, describes this as an "identity crisis" many athletes experience when they are not part of a sport anymore.
"Sports gives them their drive – they have a reason to get up everyday. If they don't have that, then they wonder 'what do I have?'" Parent explains. "They wonder, without their sport who are they? Sometimes they really don't know."
This identity crisis, along with the emotional side effects of a concussion, can be very detrimental to an athlete's well being and mental health.
"Their parameters are really pushed and the world they know is no longer there," Parent continues. "They don't know who they are anymore. They have speech impediments, they can't focus as much, short term memory is totally off as well. It's not only, I can't play my sport, but it's I can't do my schoolwork either, I can't socialize, I can't use my phone or the internet. What do I do? Who am I?"
This feeling is something Hiscock knows all too well.
Last year, she was living away from home as a first-year student at St. Francis Xavier University in Antigonish, Nova Scotia. However, after suffering yet another concussion during StFX X-Women's rugby training camp, things quickly changed.
Immediately, she fell behind in school and was forced to reduce her course load. Eventually, she had to move back home to Ottawa. She is now attending Carleton University pursuing a degree in political science.
"It was just too hard to live away," Hiscock says.
But, living at home wasn't any easier for her. The concussions have changed her. They've changed her everyday existence.
"Cognitively my depth perception is completely different, so I wear glasses now to correct that. Concentration – I find myself not being able to pay attention, and I'll go off track a lot. I'll be talking and I'll know what I want to say, but then all of a sudden it's just gone and I'll have to stop, think about it and regroup – that happens a lot."
These are very common side effects, Dr. Tim Rindlisbacher, the Director of Sports Health at Cleveland Clinic Canada, says.
"It's just dysfunction. It sounds very broad, but they really can't function," he explains. "They can't get the job done, their overall function is impaired."
Hiscock also suffered through many of the other side effects of concussions, including pain, nausea, visual disturbances, confusion, headaches, and dizziness.
At her worst, Hiscock was sidelined for six months. During this time, she didn't leave her bedroom for an entire month.
"I just had an ice pick going through my head all of the time," she explains. "I couldn't do anything – you can't watch TV, you can't read, you're just laying there in the dark, and obviously the pain is horrible. You're just stuck."
But, none of this mattered to Hiscock – continuously returning to play was a risk she was more than willing to take.
"There's just something I can't live without," she says. "When you go out onto the pitch, or onto the ice, or onto the court or whatever, nothing else matters. Whatever homework you have, whatever family troubles or financial issues – the only thing that matters is what's in front of you and what's going to happen next in the game. It's just always going to be part of you and no matter what happens you just always want to go back to it."
"Plus, I'm never one that asks to sit out, so this wasn't going to stop me," Hiscock adds.
This drive seen in Hiscock is something often seen in athletes. And, there are several reasons for it that go far beyond their love for the game.
Dr. Rindlisbacher pinpoints it to different mental processes viewed in athletes, and not the average person.
"We see more risk taking behaviours when they're young," he says. "A kid will jump off of a stairway and down a few step before other kids. You'll see more aggressive risk taking behavior in an athlete and it becomes part of their identity."
Parent also offers several explanations for this strong warrior-like mentality.
"First, they have a drive to play. They want to be out there, that's the reason they're training and spending so much time in training and getting ready for games and competitions – so they want to be out there regardless. We've seen it in physical injuries, people will say 'oh I've torn my ankle, but I want to play – please tape me up, please do something'. They're driven to play and perform and excel. But adrenaline also has something to do with it."
Adrenaline is a hormone produced by your body that increases your heart rate, blood circulation and respiration. During an adrenaline rush, this hormone peaks.
"When they're out there, adrenaline kicks in and athletes are becoming junkies for it," Parent explains. "They love the adrenaline, per say. It's the high that makes you feel like you're on top of the world and you can move mountains almost. It's a great feeling, so they want to recreate that. But, when you have adrenaline, you don't feel the pain as much, so they might not realize they're hurt. Plus, there is always that philosophy of 'no pain, no gain' in athletes – whether you're hurting or not, it doesn't matter, just keep on going. That's the philosophy they have behind them and that's not from yesterday, it's from awhile back."
Dr. Taylor, too, highlights the mental aspects behind their never-ending drive.
"Athletes are tough. If they roll their ankle, then they tape it up and they get back out there. It might only be 70 per cent improved, but they're not doing any official damage, they can manage to get through the pain and that's how an athletes mentality is. They are high power and motivating and the way that they push and interpret pain is different – they are usually able to tolerate a higher level of pain and they're used to doing that. So, it's really hard to convince an athlete to absolutely reverse their mentality."
Though, she warns that this mentality can be quite harmful – dangerous even, due to risks associated with playing after experiencing multiple concussions.
"If you get a concussion and you don't tell anybody and you have a bit of a headache and you say well I'm just going to play a few more shifts, see how it goes, see if I feel better and you get hit again that's when one of two things happen. First, that's when you're at high risk of developing post concussion syndrome. This is when you get hit again before you are fully recovered," she explains.
"Then, the second part of it is the tragic, devastating aspect of it, especially in adolescence, is that if you have a concussion and you don't divulge symptoms and you get hit in the head again, you can develop second impact syndrome. This is acute swelling of the brain leading to death. Rare, but the most common age group it is going to happen in is those under the age of 21."
However, it was this same mentality that has pushed Hiscock to return to play over and over again – even though the odds were stacked against her. Now, nine concussions later, she is still fighting in spite of the risks.
Currently, Hiscock is playing for the Ottawa Ice Cats, a senior AA hockey team. She is playing competitively, once a week against young women living out her dream – female athletes headed to the States for NCAA women's hockey. Rugby still remains a long term goal that she hopes to get back to one day.
As for her future in sports, she continues to remain optimistic.
"I don't know what I'm going to be like down the road, but I'll deal with it as it comes. Ideally, I would like to get back to playing both rugby and hockey full-time, competitively. Nine concussions are way over the recommended amount for playing a sport ever again, and the last thing I want to advocate is for people to go back out there after a serious head injury. But, I was dealt an amazing hand with my recovery. I'm able to play hockey again, so I'm really hopeful that it won't stop there."
Recommended Articles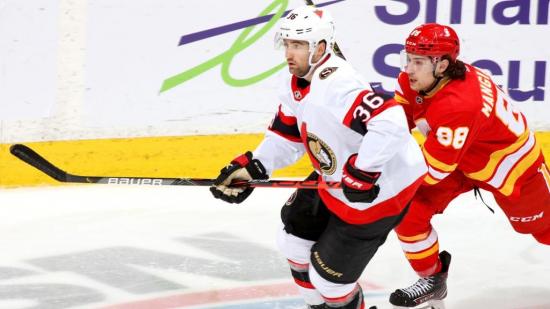 The Ottawa Senators in January, 2021 are hardly comparable to the Ottawa Senators in the spring of 2021.
Read full story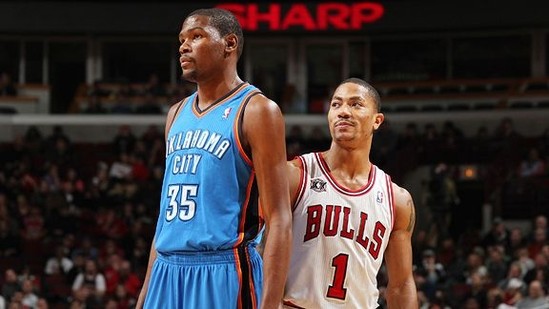 The condensed 2011-12 NBA season is set to begin on Christmas Day. On Wednesday, we previewed the te...
Read full story
The team is currently enjoying a two-game win streak and three-game lead atop the East, establishing the 6-3 Redblacks as the division's team to beat.
Read full story
Comments (0)
*Please take note that upon submitting your comment the team at OLM will need to verify it before it shows up below.