Sports
No surprises here: Sens fail to make the grade
No surprises here: Sens fail to make the grade
SENATORS: A Week in Review is a weekly column looking back at the week in Ottawa Senators hockey written by OLMSports Dave Gross.
---
Feature photo Courtesy NHLI via Getty (Andre Ringuette)
"Wait 'till your father gets home!"
Yup, it's one of those report cards – the ones you'd attempt to shield from your parents knowing with one glance, all video game privileges would be taken away.
For a long time.
And maybe summer school was in the wings as well.
Ugh.
As documented in this space last week, it's been the most horrible of seasons for the Ottawa Senators. The worst season in team history.
Not surprisingly, the students (and teacher, in this case study) are reaping the blame.
Here's a look at the final marks: (Name, mark, brilliant analysis)
DEFENCE:
Mark Borowiecki (C+): You get what you get with the Ottawa-area native. Grit and gumption are never in short supply and he is a nice and reliable fit as a No. 6 or 7 blueliner. Give him credit this year for stepping up and taking a leadership/accountability role. Still has a tough time turning down fights when he doesn't have to scrap.
Cody Ceci (B): The plus-minus is atrocious. The offensive numbers aren't where they need to be, yet Ceci gets a decent grade for doing the spade-work on a team where very few are inclined to pick up a shovel. Ceci also takes a lion's share of ice-time, and usually faces up against the opposition's top lines.
Thomas Chabot (B): The defensive lapses are readily evident, but that's something you can teach. The offensive creativity and jump is also evident, but that's something you cannot teach; you either got it or you don't. Chabot has jumped well past Colin White as the Senators' best prospect.
Freddie Claesson (D): Frantic Freddie has done a careers-worth of work in the giveaway and brain-numb departments . . . in one season. With room made on the blueline following the departures of Marc Methot and (eventually) Dion Phaneuf, Claesson was expected to make the quick move to prominence, not become the next "uh-oh" Joe Corvo.
Ben Harpur (D): Another in the make-the-jump department who failed to deliver. Harpur appeared tentative and lacking confidence during his time here. With the Christians (Wolanin and Jaros) on the way, and Chris Wideman ready to return, Harpur will need a fast start to hold a spot on the main roster.
Erik Karlsson (B): Not your usual Karlsson-esque season. Often found himself in the headlines for the wrong reasons (and that's not going to change anytime soon).
Chris Wideman/Christian Wolanin (incomplete): If King Karl is moved this summer, these two will be important pieces next season.
FORWARDS:
Alex Burrows (C-): It was subtraction by addition when GM Pierre Dorion picked up an already-done Burrows last season to add toughness and character to his lineup. Quite frankly, we haven't seen either. Time to move on.
Filip Chlapik (C): Really should be an 'incomplete,' but the former 2nd-round pick (2015) did suit up in 20 games. We'll take the wait-and-see approach.
Matt Duchene (A): See, it's not all "bird crapping on your shoulder." Duchene has been Ottawa's best in the second half. A smart and dynamic player, the Haliburton speedster should be a mainstay in the capital for years to come. Needs to be signed. Like, really. Not kidding Eugene.
Ryan Dzingel (A): We're on a roll here! (Don't get too excited . . .). One of the very few who improved this season over last. Effort and speed are never in question here. His 23 goals represent a significant lift from last season's 14.
Marian Gaborik (F): Seriously? You need to ask?
Mike Hoffman (C): The most maddening skater in, perhaps, the entire NHL. Immense skill and skating ability, but Hoffman's drive-zone needs an overhaul. Gives sustenance to the phrase: "Mailed it in."
Max McCormick(C): ". . . If you put his heart in Hoffman's body . . ."
Magnus Paajarvi (B): You could do a lot worse by signing up the pending free agent. Add a sprinkle more tenacity to the mix and the former first-round pick would make a very useful third- or fourth-line forward.
Jean-Gabriel Pageau (B): Exertion and sweat and toil are not in question when talking about this fan favourite. It would be lovely if Pageau would score more, but that's not reality. A superior defensive forward is what he will be; in perpetuity.
Tom Pyatt (C): Does a capable job on the defensive side of the ledger.
Bobby Ryan (D): Where to start? Perhaps with a trade somewhere? Anywhere? From 22 goals three years ago, to 13 last year, to 11 this set.
Zack Smith (D): And the "D's" keep on rolling. I watch Zack Smith play and think: this guy can't keep up. And where the hell did his 'edge' go?
Mark Stone (A+): Your next captain, Ottawa fan. The smartest and most complete player on the Senators. Would be worried about his fragility though. Superior hockey sense.
Colin White (C-): Kind of a stutter this season for the prospect (who'll be 22 early next year). Didn't put up the numbers at the NHL level, but more troubling, didn't put up the necessary big numbers (either) at the AHL level. A long way to go.
GOALTENDERS:
Craig Anderson (C-): Seemingly lost his ability to steal games, as he had showcased time and again the previous seasons. At 37, Anderson needs a Luongo-like renaissance to prove himself valuable.
Mike Condon (C-): His numbers, while marginally stronger than Anderson's, don't tell the real tale – Condon let in some real stinkers in key spots this season.
COACH:
Guy Boucher (D): Let's face it, whatever tight defensive system Boucher employed (with great success) in 2016-17 left the building a la Elvis in 2017-18. Either the team chose to tune him out, or Boucher lost his touch with teaching. A forgettable year.
GENERAL MANAGER:
Pierre Dorion (C-): Hard to like his work in 2017-18 given the tumult surrounding Karlsson and Dorion's inability to quell the constant rumours and speculation, which will continue ad nauseum and haunt an already shaky Senators' fan base. The Duchene-Turris-first-round-pick deal is still up in the air (dependent on what that pick turns out to be after the lottery, and who gets it, and what happens next year at the draft), but Duchene has come on nicely in the second half. Duchene's contract (like Karlsson's) is up after next season which adds more work. The Phaneuf-for-Gaborik deal was somewhat of a flop unless Ottawa finds a way to buy out an injured guy who can no longer play at the NHL level.
Recommended Articles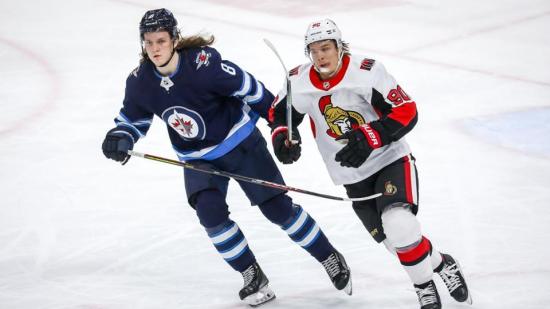 So, here's a question – would you hand over your hard-earned dollars to watch a young, mistake-prone yet energetic pro hockey team play in the world's toughest league?
Read full story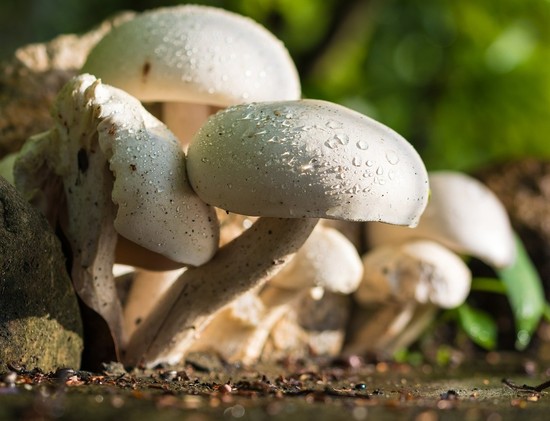 There's a new wave of options to help boost your immune system this season. While vitamin C, Echinac...
Read full story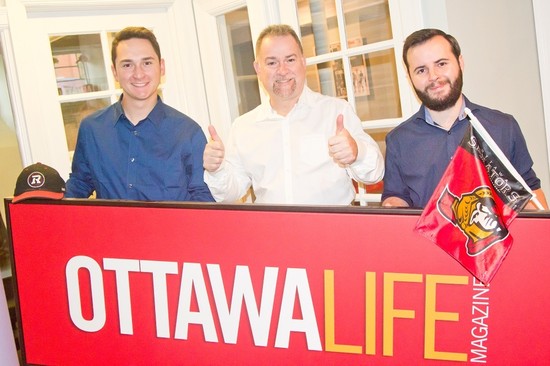 We here at Ottawa Life Magazine are happy to announce our new sports writing team. Dave Gross brings...
Read full story
Comments (0)
*Please take note that upon submitting your comment the team at OLM will need to verify it before it shows up below.