Norman Pirollo: Contemporary Wood Craftsman
Wood art. The two words may not seem to go together but when Norman Pirollo gets down to it and creates his magic with wood, art is exactly what he makes. "My art is a bit unusual — I call it wood art as the primary medium is wood and I incorporate some glass and stone," he explained. "I love to demonstrate to people how unearthly beautiful it is in all forms by manipulating the natural source to make it more accessible by seeing it in contemporary form. Most people see a chunk of wood as firewood but see I it as sculpture and I'm fascinated at how such a raw element can be converted to such a fine product." From his Ottawa studio, he builds functional furniture under the conventions of fine art as well as sculptural and wood art.
Inspired as a young boy, carving alongside his father in his workshop, Pirollo became acquainted with the tools of the trade. Initially, he decided to pursue a career in computer science. Eventually, to feed his creative side, he enrolled in cabinetmaking classes at Algonquin College.
"It was at this juncture that I began to realize how much I enjoyed working with wood and creating furniture pieces," he added. "A few years after this, I studied at a fine furniture making school in the area and was exposed to many skills which radically improved the quality of my work. In the intervening years, I studied and researched the decorative arts and worked at my craft."
Pirollo faced many challenges transitioning from the high-tech world to the sphere of the arts – a world with which he said he was always fascinated, attracted to the potential of creative expression. As a self-taught artist, he devoted himself to studying art forms, time periods and learning a new vocabulary. He also developed his art education through discourse with fellow artists, attending workshops and creating in his own studio environment where he is most innovative.
"I was quite overwhelmed at the beginning of the transition, but at the same time excited to learn and conquer the challenge of the paradigm shift of working with computers to designing and creating wood art, sculpture and furniture," he said. "I did all this to satisfy the need in me to be creative, to develop a voice, and to create a different, more tranquil lifestyle for myself. I was seeking a different, more gratifying, slower paced kind of life."
While he has 15 years of woodworking expertise, he said he hasn't been in the art world long enough to witness changing trends. "I feel I'm still in the formative, emerging stage as a wood artist," he explained. "What I have heard is that the art world has experienced a rough patch with the recent recession and sales have dropped off. I also hear this is often cyclical and everything will return to normal once again."
Pirollo is set on creating a trend of his own with wall art, which he claims is his best art to date. The pieces are fused vertical panels of mixed wood varieties and grain, creating abstract shapes with deep textures and movement. He sources his wood as locally as possible with additional suppliers in southwestern Ontario. He seeks out unusual figured woods, which might seem to others as inherently flawed but exhibit unique character.
"I have studied with some notable masters in the furniture-making world and developed a new appreciation for taking the time to select wood," Pirollo added. "Wood can be cut from a tree in so many ways, each method brings out different characters in the wood. We call this the graphics of the wood. Wood from a tree is often cut in the most economical way, but this method often produces the worse grain graphics. Working with wood suppliers and sawyers to have wood cut an alternative way greatly improves the graphics of the wood I use.
Pirollo seeks to craft his studio furniture with simple, clean lines in a combination of subtle and dramatic features to emphasize the originality of design. Instead of applying both stain and film finishes, he uses hand applied natural finishes in thin layers on his pieces to maintain the subtle texture and protect the wood.
While creating his art, Pirollo says he experiences a gratifying feeling. He derives his inspiration from ideas which evolve into sketches and then drawings. A piece can take a few days or weeks to complete. Sometimes he says he is inspired from the organic shapes of natural elements.
"I strive to be innovative and original and sometimes incorporate past ideas along with my unique, new perspective," he said. "If we look back at different periods of design throughout history, most, if not all styles, were derived from earlier periods, especially the neo or revival periods. The one of a kind studio furniture I create truly is unique."
Recommended Articles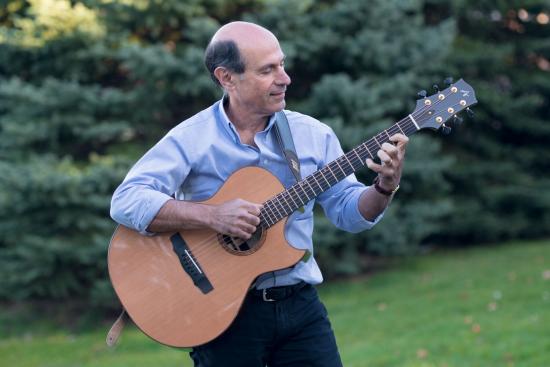 Some people spend a life looking for true love. Ottawa musician Ron Weiss put a life on hold for it.
Read full story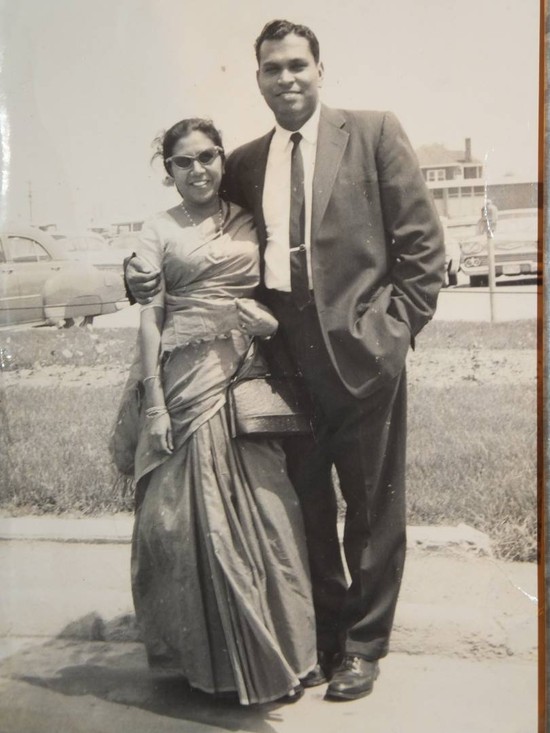 Winter certainly  made its presence known in the NCR when it officially arrived last Saturday (Dece...
Read full story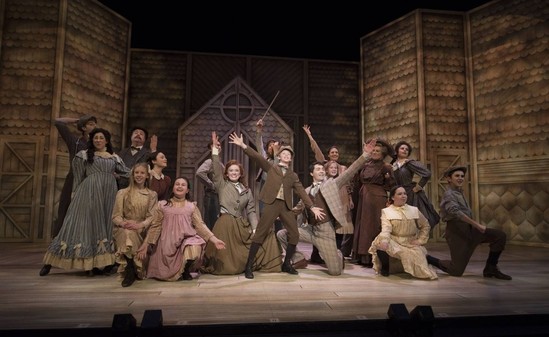 A scene from Anne and Gilbert, The Musical. Photo courtesy of the NAC.  Christmas is always a grea...
Read full story
Comments (0)
*Please take note that upon submitting your comment the team at OLM will need to verify it before it shows up below.