Sports
Norris takes that next big step
Norris takes that next big step
Need a little sunshine?
Here you go.
One of the biggest obstacles potentially facing the Ottawa Senators and 'taking that next big step' is the lack of elite star power. Sure they have Thomas Chabot, but until now, not much else in the realm of A-quality offensive talent.
It's becoming evident, though, that the team has someone else, previously hidden really, at the arrivals gate in Josh Norris.
I mean, how quiet was his cutting a swath towards 30 goals? I had to double-check the stats this morning to make sure that wasn't a mistake but there it sat – Josh Norris . . . 30 goals.
Keep in mind that's 30 goals scored in the face of missing 16 mid-season games due to a shoulder injury. You're talking about a 40-goal pace, and that's being fairly conservative.
Keep in mind too that the NHL has become a young man's league, unless your name is Alex Ovechkin. (For more on that see Auston Matthews notes below). Norris turns 23 years of age in a month's time so he's just entered - what should be - his best and most productive years on the ice. Barring further injuries you're looking at several 40-goal seasons ahead for the Michigan native.
What makes Norris special?
Quick release, accuracy, a drive to succeed and on-ice intelligence. Not a bad package.
And Ottawa's package on its top line is also not too bad. Slotting Norris's smarts with Brady Tkachuk's temperament and net-front presence and Drake Batherson's all-around game should give the Senators a number of productive seasons from the No. 1 unit. It's reminiscent of the Corey Perry-Ryan Getzlaf-Bobby Ryan Anaheim line from 10 years ago.
General manager Pierre Dorion has zero worries at the top with this trio. He's made alert choices bringing Norris (in the 2018 Erik Karlsson swap), Tkachuk (drafted 4th-overall, 2018) and Batherson (4th-round pick, 2017) aboard. What's intriguing to note is that all three are US-born talents, so if there's hockey at the next Winter Olympics this could get interesting.
For now the Senators can bask in what they have and what has emerged in the form of Josh Norris.
THOUGHT, SEEN AND HEARD: As to be expected, the reaction to the Troy Terry mauling/pummeling at the hands of Jay Beagle was loud and angry. Terry's teammate Trevor Zegras: "For the player that did (Beagle), it's humiliating, and I think he should be f******* punished." If it makes anyone feel any better, Beagle got laid out himself by Arron Asham 11 years ago . . . With Vancouver and Winnipeg's playoff chances (both rated at less than 5 per cent) dwindling, looks like Canada's representatives will be down to Toronto, Edmonton and Calgary . . . Elite-among-the-elite shooters: Auston Matthews, Alex Ovechkin, Leon Draisaitl . . . Speaking of which, if the Oilers win the Cup would they be Kings of Leon? . . . Speaking of which (Leon), I need a new couch . . . Someone smarter than me pointed out this: if we hadn't had shortened NHL seasons last year and the year before (COVID), we'd likely be talking about Matthews and his back-to-back-to-back 50-goal seasons . . . Someone smarter than me (Part II) pointed out this too: When Leafs' forwards Rick Vaive and Gary Leeman bagged 50 it was during an era when scoring 50 was almost commonplace. As Postmedia's Steve Simmons wrote, there have been only nine players with 50 in the last 12 seasons . . . How good is Matthews? The guy doesn't turn 25 until next season, and he's already scored 250 regular-season goals . . . The Sun's Doni Brennan had me going on April Fool's Day when he tweeted that Pierre Dorion was "stepping down." Hook-line-and-sinker brother . . . Bar none, the best series on Netflix right now is Top Boy. Now that I'm done I'm actively searching for something its equal. Safe to say that unless The Wire pops up on there, I'm out of luck.
SENATORS WEEK AHEAD:
Tuesday, April 5: Ottawa at Montreal (7 pm)
Thursday, April 7: Nashville at Ottawa (7 pm)
Saturday, April 9: Ottawa at NY Rangers (7 pm)
Sunday, April 10: Winnipeg at Ottawa (7:30 pm)
PHOTO: Courtesy NHL.com
Recommended Articles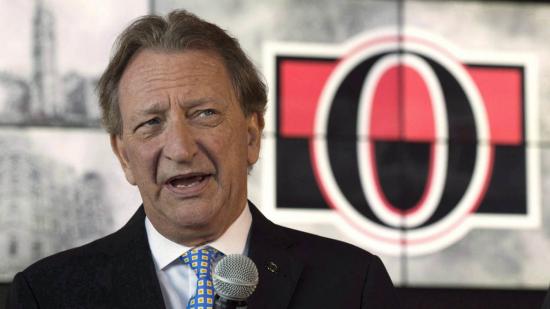 In a very large way, Eugene Melnyk saved Ottawa from losing its National Hockey League team nearly 20 years ago.
Read full story
Some meandering thoughts and pauses-for-consideration as we head down the stretch in the National Hockey League regular season.
Read full story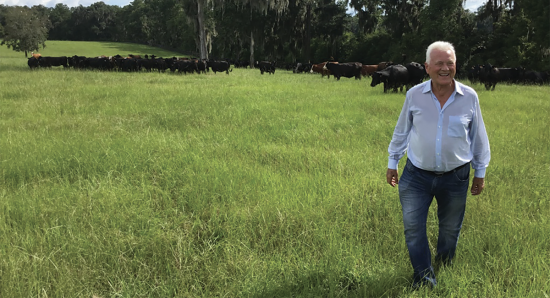 Frank Stronach believes The GUHAH Way will inspire individuals of all ages to embrace organic foods and healthy eating and will become a large and powerful voice for parents across the country
Read full story
Comments (0)
*Please take note that upon submitting your comment the team at OLM will need to verify it before it shows up below.