Ode to Ottawa
This city is one of the most beautiful to behold. As a poet, I am inspired by how our gracious capital harmonizes urban man-made structures with nature's creations. At every turn, I see vistas of green, picturesque pathways bordered by flowers and water, water everywhere. What other city can boast a canal smack in the centre of its core - now a recreational waterway which majestically strides 202 kilometers along to meet another city!
Ottawa has a splendid array of fascinating facades in many downtown neighborhoods. Some gleam gloriously tall as their modern glass exterior amply displays the visual virtues of sunlight or the reflection of a rainbow arched over the horizon. Ottawa gives you the feeling of eternally expansive skies. There are no unsightly skyscrapers blocking the beautiful blue.  Many cities enclose lofty climes, depriving us of enjoying those magical clouds that have their own ever-changing forms.  In fact, this city is a feast for the eyes; it is a haven for the old and new living side by side. Look at all those Gothic and Romanesque churches. They are not relegated to side streets or residential-only sections. Some are large, others demure. Many are a testament to those bold Scottish builders of exceptional masonry skills whose legacy embodies resilience and fortitude. This is where might, artistic vision and spirituality find their unified domain. They beckon painters and architectural historians alike.
Other kinds of beacons to the past can be found in century-old homes such as those in Sandy Hill and beyond. Generations of families have lived and died in them. Nostalgia is celebrated in Ottawa. You need only join a walking tour to discover this. Reflect on the days when milk was delivered in bottles at your doorstep. Nature was never far away. I recall at the bottom of my street on Denbury Ave., where I spent my younger years, there was a swamp that served both as a skating rink in Winter and a polliwog provider in Summer. Of course, that's gone, but nature still prevails in the West-end residential section of the city.
No matter the city I walk in: Paris, London, Vienna, Budapest, Athens, Madrid, Barcelona - to name a few, I have discovered that all peripatetic travelers are artists at heart. We are explorers eager to transform that which lies before us into a poem, a painting a photo, even a simple letter. We are prone to getting lost, which luckily leads us to discovering a favourite spot to rest weary feet and ponder the view. Silence.
How lucky we are to be surrounded by the Ontario Greenbelt! Water meanders gently in parks shaded by enormous trees. Look carefully for those secretive pathways bordering pretty ponds that seem to pop out of nowhere. A city designed for scenic drives and devoted cyclists; you can just about reach any part of Ottawa on two wheels or two feet - not in a day for sure - if you want to see it all. But make sure you revisit these parts. Something unpredictable or is sure to come your way. Go to the Glebe and spread you wings.  Make a wish under those great trees.  I  did and wrote this:
"So many trees,
so much to see.
How to comprehend
Such wondrous beauty?
It's time for some sidewalk talk. Wander into Westboro Village, and shop till you drop, then go for a swim.
Hercules who owns the beachside bar has weekly night-time bands playing reggae and Spanish music.  Try one of his amazing pina coladas as the sun sets. You'll be writing poetry!
Speaking of sweetness, I love Lindenlea. What a cozy enclave of happy houses! They hearken back to times where neighborhood kids enlivened the streets with laughter and had sleepovers every weekend while moms were busy making their own version of Girl Guide Cookies.  The same holds true for New Edinburgh which is actually old - don't be fooled by those well-heeled houses. There is great character here – a stately setting for any artist at large.
Without a doubt, Ottawa has an allure which is intensely appealing to those of us with artistic souls. So here is my poetic take on my hometown.
"I've learned in life
no matter where you roam...
no matter what befalls...
Home is best of all!"
Recommended Articles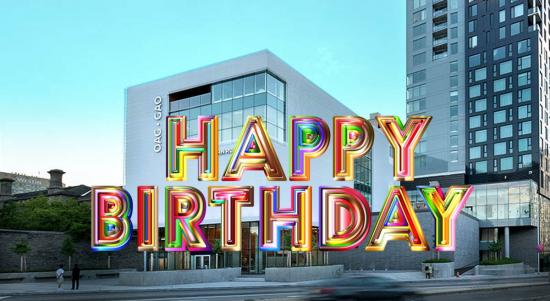 The Ottawa Art Gallery is turning five, and to celebrate, some big things are in the works!
Read full story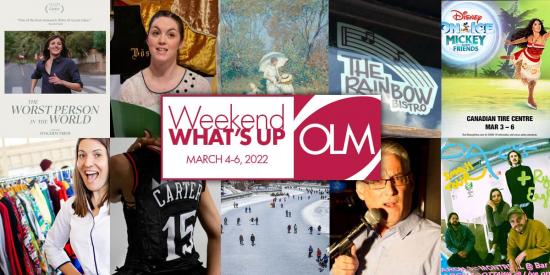 From live music to museums and flea markets, check out our weekly roundup of things to do in Ottawa this weekend!
Read full story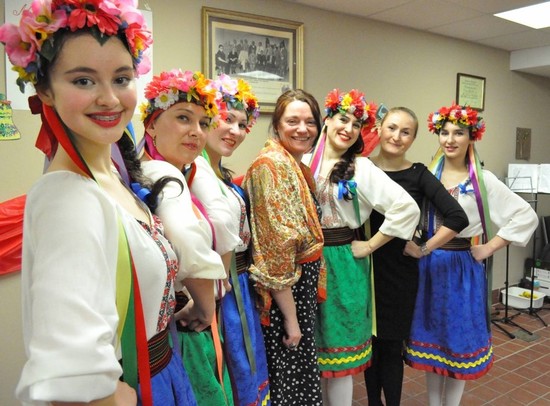 Head Sister Irina Shiraeva poses with dancers from Ottawa's School of Modern Dance and their teach...
Read full story
Comments (0)
*Please take note that upon submitting your comment the team at OLM will need to verify it before it shows up below.