OLM 2021 holiday gift guide
Add some sparkle to the holidays with Pixie Sparkling Rosé
PRICE: $19.95 AVAILABLE AT:Instore and at the LCBO.com
Buying the right gift can sometimes feel daunting, but after the year we've had, there's one gift this holiday season that will feel extra special: time together. And for this, the LCBO has got you covered, with a selection of products created in the spirit of making memories and enjoying time with those you love - from local wines and seasonal beers to unique gift sets and spirits. One of our festive favourites? A bright, crisp sparkling wine from Rosehall Run, the Pixie Sparkling Rosé. This effervescent rosé is bright pink in colour and features a blend of vidal and pinot noir grapes from one of Prince Edward County's original wineries. With notes of citrus and red berries, this wine is ideal for any holiday occasion calling for a bit more sparkle - whether you're enjoying a holiday meal with family or toasting to the new year with friends.
---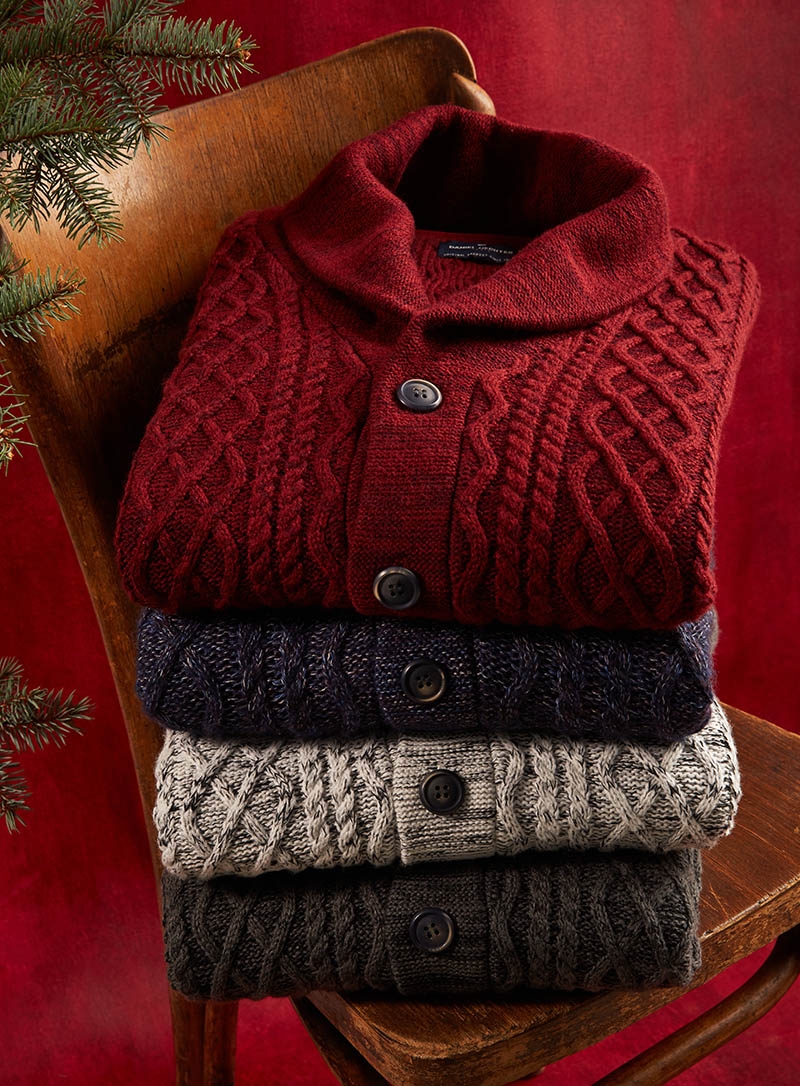 Wrap up warmth with a cable-knit cardigan from Daniel Hechter Paris
PRICE: $125.00 (Sale: $75.00) AVAILABLE AT: TipTop.ca
Nothing says warmth like a chunky cable-knit cardigan. The shawl neck collar will keep the wind chill at bay while the flattering modern-fit is classic styling you expect from Daniel Hechter Paris. Dress this versatile cardigan up for post-pandemic holiday parties, or down for cozy moments by the fireplace.
The Daniel Hechter Paris Modern Fit Cardigan is machine washable, soft to the touch, and has a natural stretch – oozing luxurious comfort. It's the perfect gift for that special someone in your life. This cardigan is available in 4 striking colours perfect for any occasion. Born in Paris in the '60s, the Daniel Hechter Paris Collection features a wide range of European-inspired looks, from formal wear to business casual. For more holiday wardrobe inspiration, visit Tip Top's website.
---

Plan International Canada's Gifts of Hope – Food Basket
PRICE: $50.00 AVAILABLE AT: plangifts.ca
For those looking for an ethical gift perfect for the socially conscious gift giver and receiver, Plan International Canada's Gifts of Hope have the power to change real lives by tackling urgent issues like food insecurity. Food baskets include nutritious staples like beans, cooking oil, fortified cereal blends and sugar and help provide food for thousands of pregnant women, mothers and children under five.
Photo: Stephen Dagg
---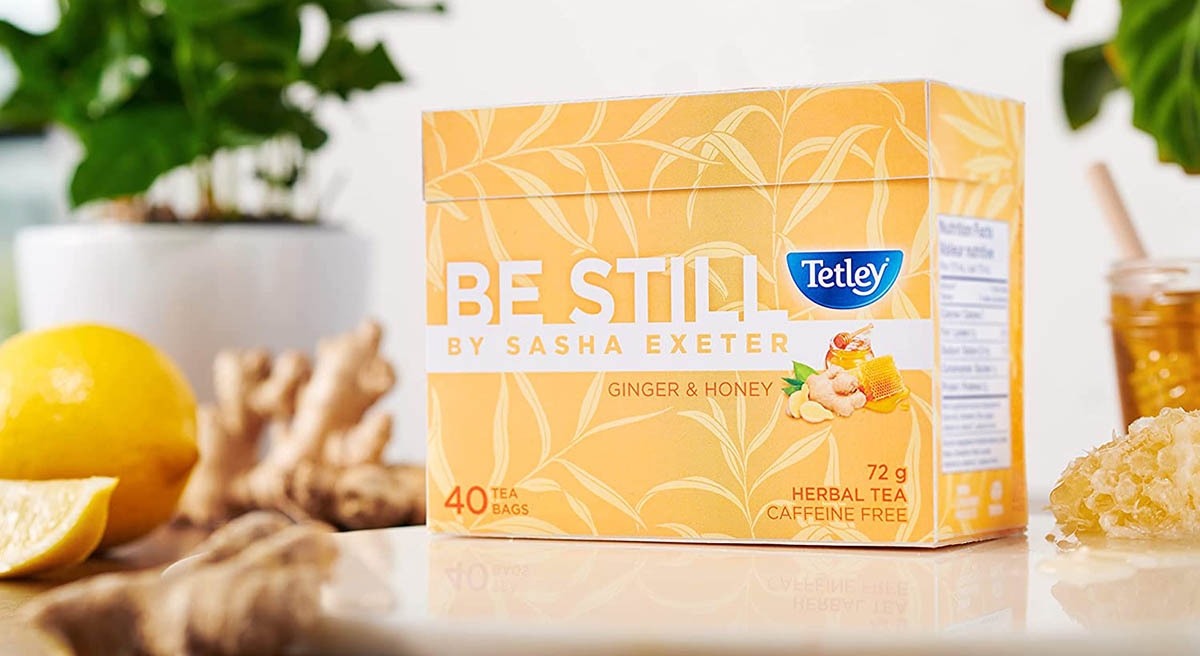 The gift of a moment of calm
PRICE: $6.99 AVAILABLE AT: Amazon.ca/TetleyTea
Launching just in time for the holidays, Tetley has collaborated with Canadian content creator Sasha Exeter on a first-of-its-kind custom herbal tea blend - Be Still.
As a long-standing fan of Tetley and a lifelong tea drinker, it was a natural choice for Tetley to work with Sasha to develop a signature blend that captured her love for tea and the value she places on self-care. After working with Tetley's Master Blenders in the UK over the last year, the two landed on a soothing herbal tea with notes of spicy ginger and mellow honey inspired by fond memories of Sasha's childhood. Crafted to foster a sense of stillness, Be Still is the perfect addition to your daily tea ritual, encouraging Canadians to pause, unwind and embrace the moment.
Be Still is available now as an exclusive limited-release on Amazon.ca/TetleyTea. Each box of Be Still includes 40 sachets and is the perfect gift for anyone in need of a moment of calm this holiday season.
---

Binge-watch holiday movies with Epson's EpiqVision Mini EF12 projector
PRICE: MSRP: $1,299.99 AVAILABLE AT: epson.ca
The holiday season is all about spending quality time with loved ones and taking part in family traditions. For many families, this includes nestling up next to a fire, a cup of hot chocolate in hand, and binge-watching your favourite holiday movies. This year, bring family movie nights to the next level with Epson's EpiqVision Mini EF12 Smart Streaming Laser Projector, so it will feel like the first time you're watching It's a Wonderful Life and not the 50th.
Featuring built-in Android TV1, sound by Yamaha, and wireless connectivity, the Epson EpiqVision EF12 Streaming Laser Projector gives you seamless access to popular streaming services including HBO and YouTube™2, right out of the box. Simply power on the projector and start streaming your favourite content up to an epic 150" – no screen required.
---

Treat your loved ones this holiday with Canada's premium chocolate!
PRICE:Gift Giving Under $25 AVAILABLE AT: Major grocery stores including Metro, Sobeys, Costco, Whole Foods, and more! https://galerieauchocolat.ca/en/

When it comes to the gift of giving, it's really the thought that counts. Made in Canada, Galerie au Chocolat is adding a little indulgence this holiday season with a new, luxurious assortment of chocolate offerings all under $25!
From unique stocking stuffers to the perfect hostess gift for the chocolate connoisseur Galerie au Chocolat offers an exceptional range of dark and milk chocolate from their premium Artisan and Fairtrade holiday collection.
Give the gift of sweet & salty deliciousness with the NEW Mini Fairtrade Ginger and Sea Salt Bark Bar
Be the ultimate entertainer and satisfy your guests' holiday sweet tooth with the NEW Candy Cane Popcorn bathed in white and dark chocolates and covered with candy cane bits.
Surprise a loved one with the NEW luxurious Holiday Wrapped Caramels Gift Box, filled with 16 assorted ultra-premium caramel-filled chocolate pieces made with rich Belgian chocolate.
Crafted and perfected for more than 35 years, Galerie au Chocolat's Artisan and Fairtrade holiday collection is made with the finest, high-quality, gourmet ingredients. Manufactured in Montreal, Galerie au Chocolat is dedicated to producing ultra-premium quality chocolate that is all-natural, non-GMO, peanut-free, kosher, and their dark chocolates are suitable for a vegan lifestyle.
---
Ho-ho, hold anything with Cuisipro Pack-It
PRICE: Pack-it bags range from $12 to $30 each AVAILABLE AT: cuisipro.com and select retailers
Cook-it, store-it, freeze-it, or protect it with the endlessly versatile Cuisipro Pack-It! Pack-It is hypoallergenic, BPA/BPS-free, and complies with FDA food-grade standards. Made of 100% platinum silicone, Pack-It is a reusable bag that uses zero plastic and can be used in a variety of ways including sandwiches, homemade ice packs, snack-size portions, cosmetics, storing vitamins, soups, meals-on-the-go, pencil case, marinating, sous-viding steaks or for keeping cereal fresh and sealed and can be used in the oven, microwave, sous-vide, dishwasher and in the freezer. They are stain-resistant too!
Pack-it Bags are available in four sizes—from 13.3 cm x 12 cm with a 200 ml capacity to the 25 cm x 23.3 cm standing bags with a capacity of 2000 ml. Extra Pack-it Bags features include:
• Write notes or labels with dry-erase markers that will easily wash off when no longer needed
• Heat resistant to (220°C / 425°F), freezer resistant to (-40°C / -40°F)
• Hypoallergenic and BPA/BPS free
• Available in either clear or translucent green
• Complies with FDA and European food-grade standards
• Travel friendly
• Free shipping on all orders over $49
---

Donate a toque to a Canadian experiencing Homelessness this Fall/Winter
PRICE: from $29.99 AVAILABLE AT:toquesfromtheheart.ca
Toques From The Heart offers soft and stylish toques that make winter more comfortable for both you and a Canadian in need. For every toque purchased, Toques From The Heart gives a toque to a Canadian experiencing homelessness. The concept is simple—when you buy a toque, you give a toque. Three new styles are now available: the Classic Toques 2.0, Merino Toques, and Hockey Team Toques.
All designs have a perfectly rounded top, an adjustable rim, and a special hidden message "stay warm together" stitched onto the back under the rim.
---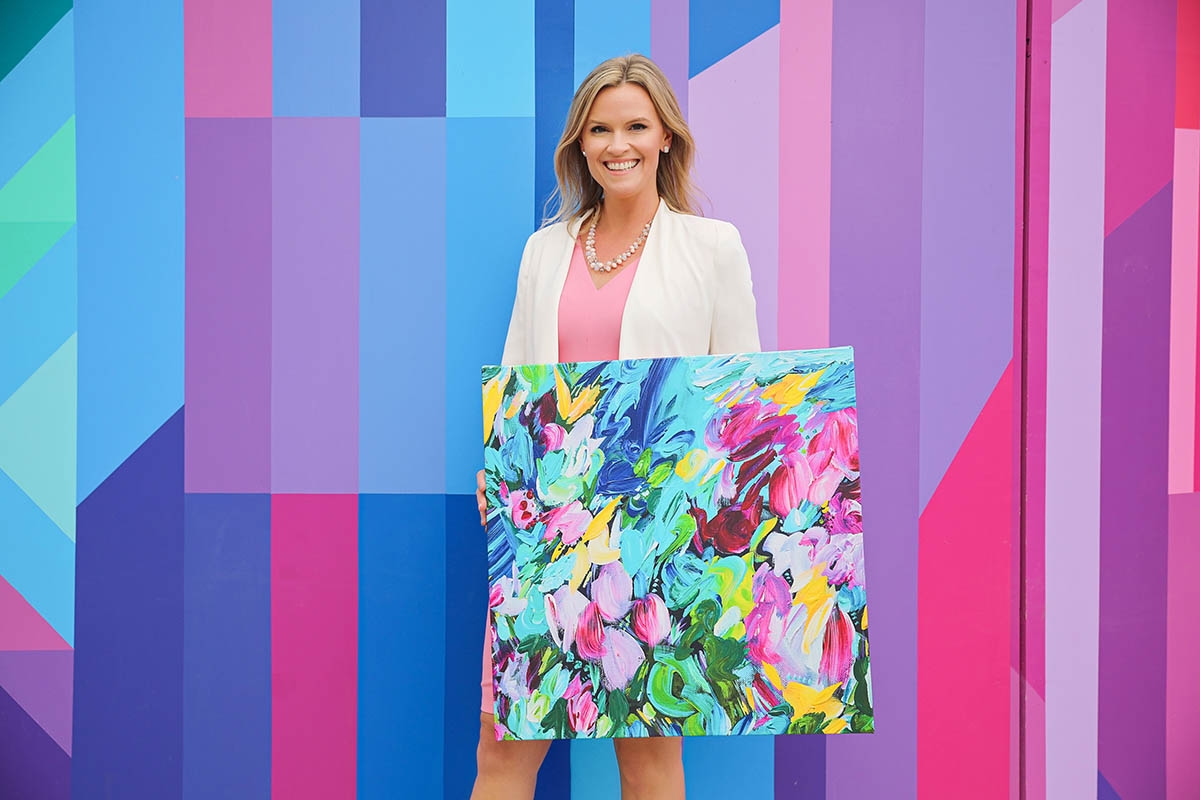 Colourful canvases by Alex Hunt Studio
PRICE: prices vary AVAILABLE AT: alexhuntstudio.com or on Instagram @alexhuntstudio
Alex Hunt is a Canadian abstract artist known for her vibrant, colourful paintings. Combining her skill as an abstract artist with her background in fashion, Alex's bold artworks infuse any modern space with a necessary pop of colour. "Art should be optimistic. When I paint, my colour combinations are intended to infuse energy and beauty into your busy life"
With works sold across North America and internationally, Alex's artistic style has a wide range from florals to colourful 'dots'. In addition to offering original and commissioned pieces, Alex has an expansive selection of fine art canvas prints that ship worldwide. Her work is popular with interior designers and real estate staging companies who rely on her work to bring rooms to life.
---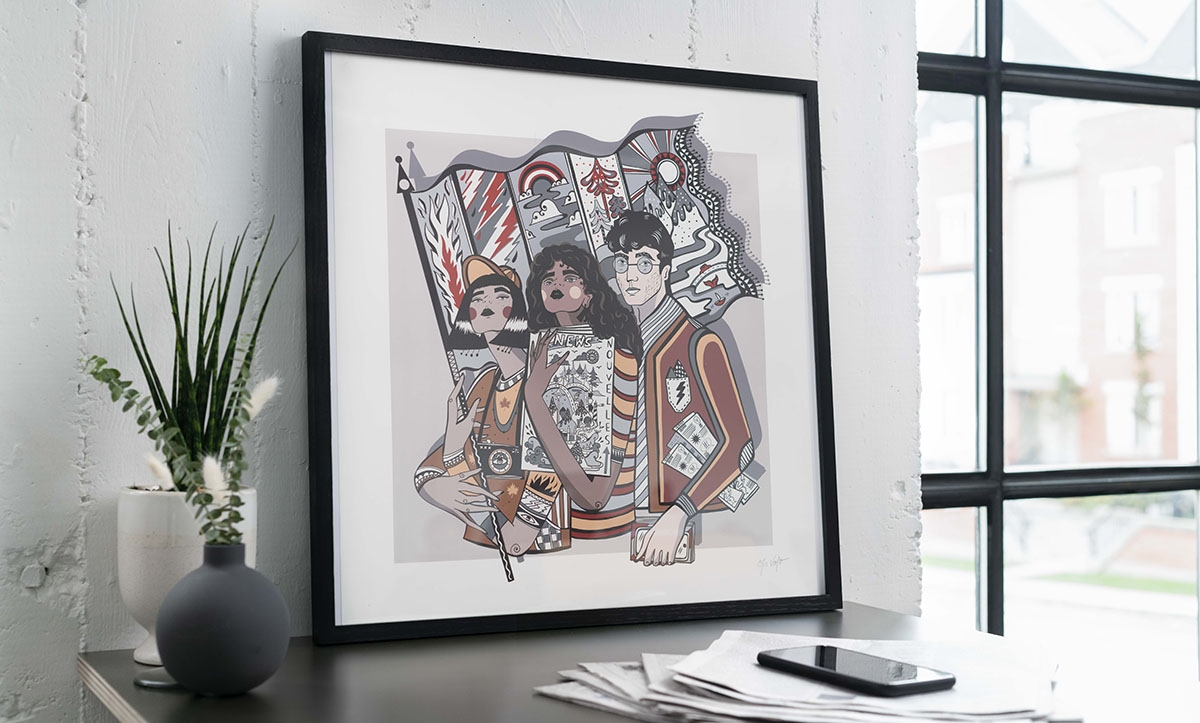 Limited-edition signed print in support of Canadian news media
PRICE: $125 AVAILABLE AT: Nationalnewspaperweek.ca
To celebrate local Canadian news media and spark conversation about the essential service the news industry provides, News Media Canada partnered with renowned Canadian artist Ola Volo to create a custom piece of art titled 'Champions', available as an exclusive, limited-edition signed print.
The "Champions" artwork showcases three stoic, trailblazing characters representing journalists and readers, as well as multiple landmarks from across the country to celebrate the diversity of people, places, and perspectives in Canada. This art highlights the critical role that newspapers play as champions of truth and the importance of independent Canadian news media.
This limited-edition, signed print can be purchased at nationalnewspaperweek.ca, and a portion of the proceeds will be donated to Canadian Journalists for Free Expression.
---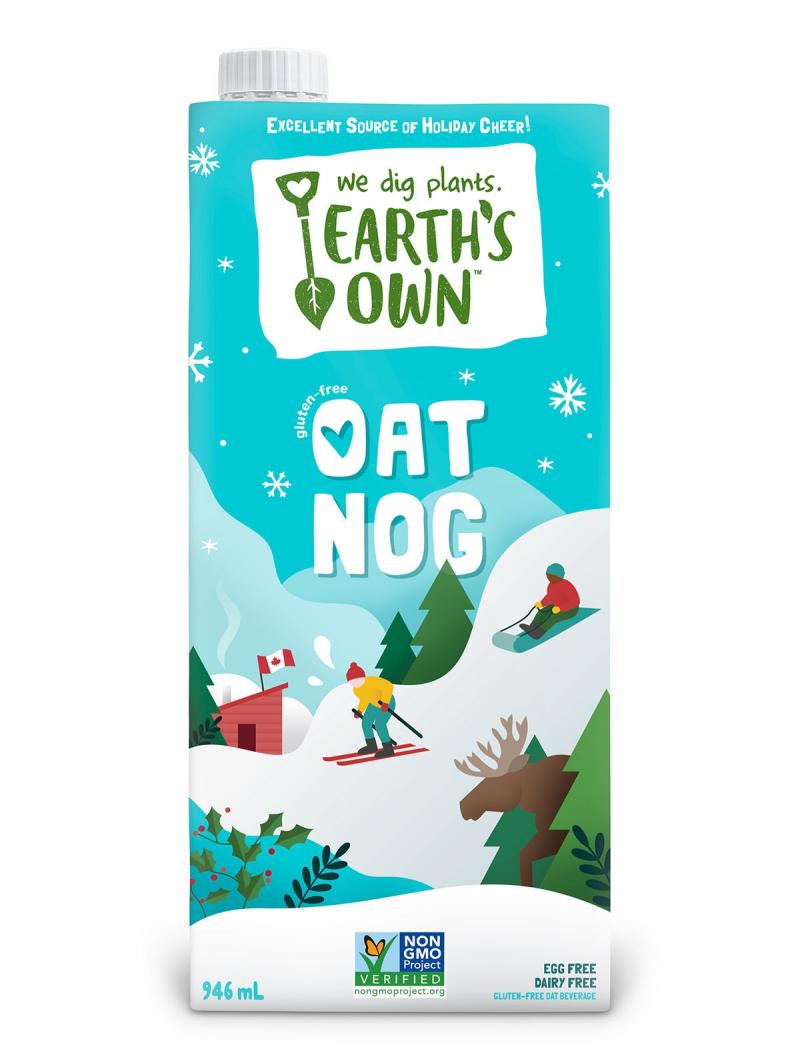 Get Festive with Earth's Own Oat Nog
PRICE: suggested retail price $3.49 AVAILABLE AT: All major grocery retailers
Canada's favourite plant-based milk brand is introducing the country's first-ever Oat Nog, just in time for the holiday season. Earth's Own Oat Nog is rich, creamy, and oh, so deliciously dreamy, with the perfect blend of traditional Nog spices. Made with versatility in mind, this rich and craveable holiday treat is perfect for pouring into a cup of coffee, mixing with a dash of spiced rum (or your favourite holiday spirit!), or drinking straight up at any holiday occasion.
---

Medieval is in – Mythical jewelry with a modern twist
PRICE:prices vary AVAILABLE AT: KIL N.Y.C
Inspired by mythology and monsters, KIL N.Y.C. recently released their newest jewelry line, the Teras Collection. The collection is designed to reintroduce ancient creatures in modern forms, crafted to display a passion for history and tradition. From the Minotaur and the Argus to the Chimera and Medusa, stories of ancient Greek gods and monsters entertain and educate. These contemporary pieces help people draw parallels from these ancient stories to modern society. Mystical and chic, all pieces are made for both men and women.
"I created Teras to bring imaginary creatures into our world. Each scale is lovingly hand-carved, and precious stones are meticulously selected to bring the Minotaur, the Chimera, and the Argus from the pages of old times into the world of modern jewelry. Our pieces are designed for world-explorers, history lovers, and those who would like to add a bit of eccentricity to their jewelry box," says Konstantinos I. Leoussis, founder and designer.
Inspired by a life of travel and antiquities, Leoussis forged his passion for world history and his jewelry skills to create KIL N.Y.C. in 2018. Leoussis creates styles that merge mythology and class by partnering his love of old-world techniques and motifs with his experience working under jewelry historians.
Each piece is made in NYC and is available in reclaimed and recycled precious metal options, including sterling silver and 14K and 18K gold. KIL N.Y.C. uses recycled paper materials for shipping and is carbon negative–sustainable and stylish.
Photos: Little Wolf Collective
---

5am Lemon holiday boxes make personal gift giving easy
PRICE: prices vary AVAILABLE AT: www.5amlemon.com
5am Lemon has created a unique online gift-giving experience, centered around appreciating others and delivering fun. With their newly launched holiday collection of exciting new designs, gift giving will be so easy this festive season.
They've combined a greeting card with a fun box and offer a selection of gifts that perfectly fit, most of which are locally sourced. Write a custom message and even upload photos to make the box even more personable. The end result is a memorable unboxing experience that shows gratitude and sparks joy!
In just 5 easy steps you'll have a gorgeous, curated box ready to send to that special someone on your list. A great way to spark joy with friends, family, or colleagues this holiday season.
The only thing more fun than receiving a 5am Lemon box is creating and sending one.
---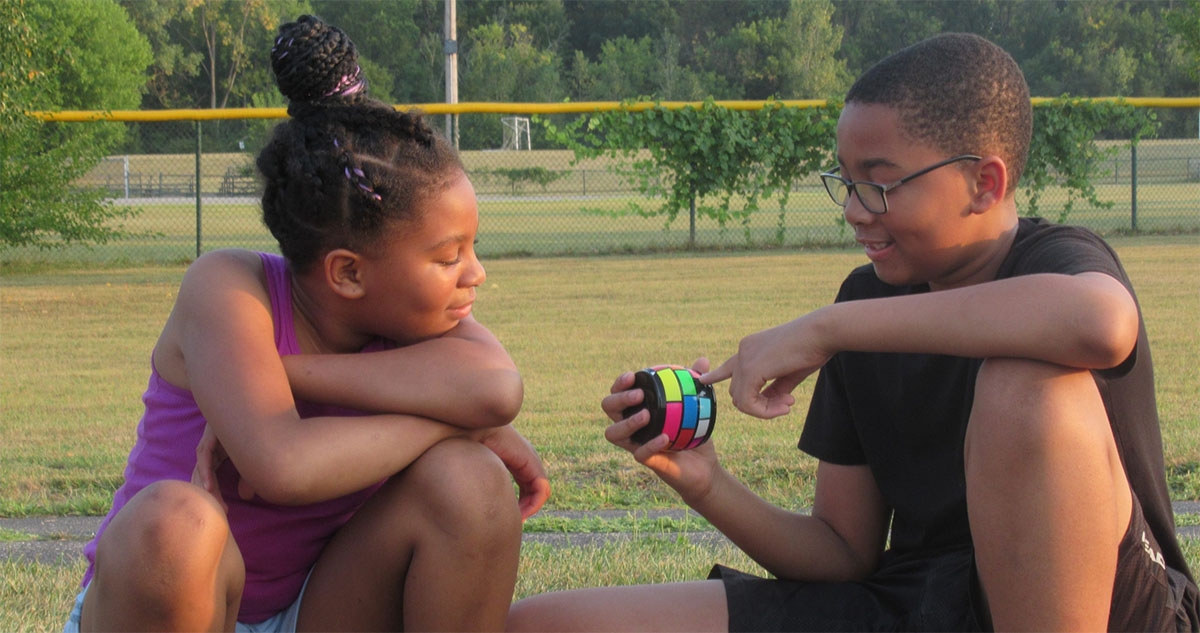 Roto Brain is brainteasing fun for the whole family!
PRICE:$19.99 AVAILABLE AT: roto-brain.com
Are you ready for some mind-twisting fun? The Roto Brain is a new, three-dimensional memory sphere puzzle. Twist the rows until you find the correct colour combination code in all three levels of difficulty. Once you've solved the Roto Brain, create your own colour code to challenge family and friends! But the fun is not over yet. You can reset the sphere time and time again for endless entertainment.
This brainteaser stimulates your memory and provides geometric fun for both young and old. Challenge yourself and your friends to the Roto Brain!
---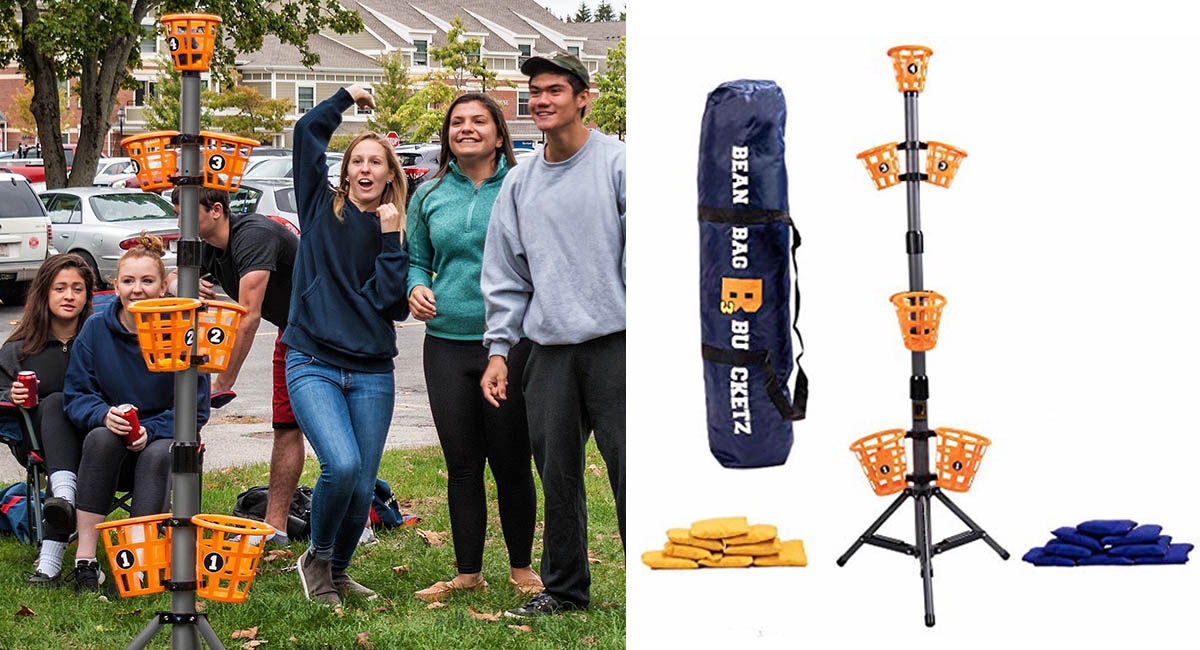 Bean Bag Bucketz from Creative Brainworks
PRICE: $79.99 AVAILABLE AT: Amazon
Bean Bag Bucketz is the newest trend in outdoor social gaming! This ultimate game can be played anywhere - inside, outside, or while traveling. The object of the game is for each team to get their bean bags into the bucketz, worth various points based on skill needed, and the first to 21 wins!
Bean Bag Bucketz is portable, lightweight, and durable - it's easy to take it with you to the beach, tailgating, partying, camping, college campus, backyard, or anywhere else you feel like tossing. Each game comes complete with a stand, bucketz, bean bags, and a carry bag.
This would be a great gift idea for anyone!
---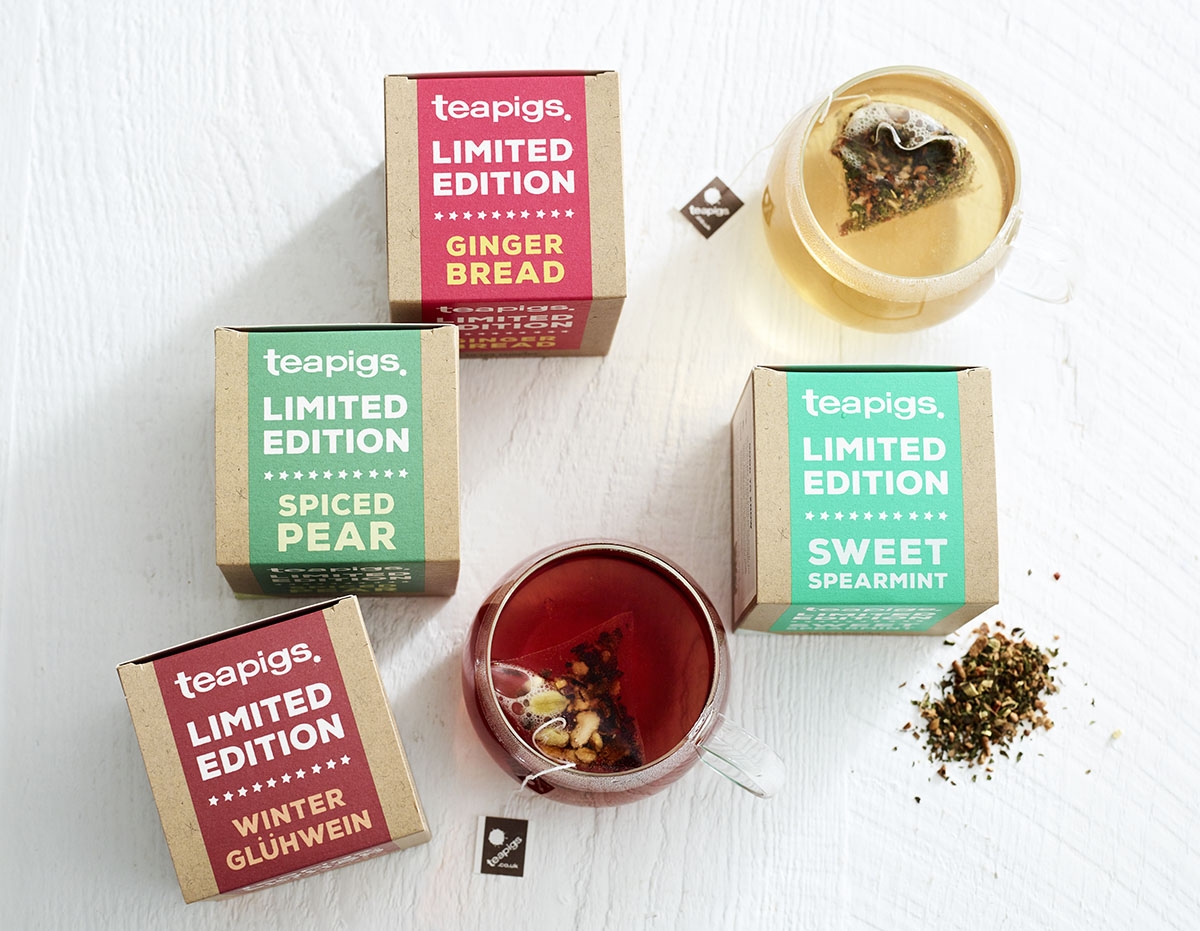 Welcome to the world of premium whole leaf tea; you'll never look back
PRICE: $7.99 – Each tea box contains 10 biodegradable tea temples AVAILABLE AT: Exclusively online at teapigs.ca
Perfect for chilly and festive days, teapigs limited-edition winter teas are indulgent and spicy. These wintery offerings make the perfect stocking stuffer or a great holiday gift for that special teacher or your next holiday gift exchange. With four delicious flavours this year, there's something to satisfy every holiday craving: sweet spearmint is a must for mint lovers, while gingerbread delivers nostalgia in a cup; cozy up on a crisp frosty day with winter glühwein, or get your spice on with spiced pear.
---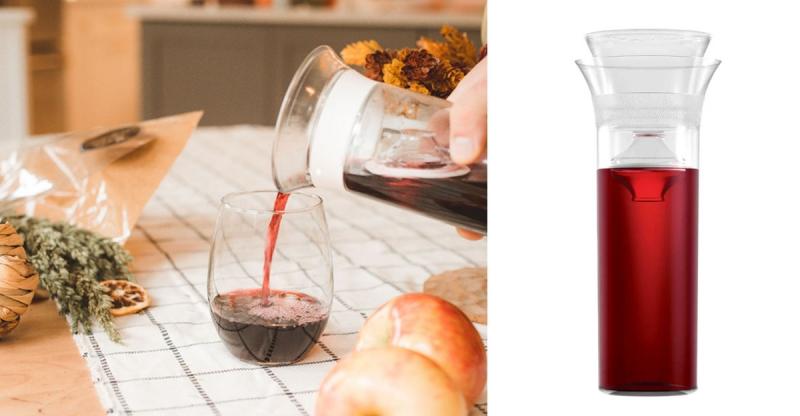 Savino: The gift of fresh wine!
PRICE: Starting at $29.95 AVAILABLE AT: savinowine.com
There's nothing worse than opening a bottle of wine, only to see that it hasn't kept its flavour. Fifteen years ago, after seeing his wife's glass of wine sitting in his fridge, the owner of Savino Wine began his journey of wine preservation solutions.
"Little did I know," he says, "trying to save a glass of wine would spark a 15year quest for the perfect wine preservation system."
The Savino Connoisseur is an effective, elegant, and easy-to-use wine preserver that keeps your wine fresh for up to a week–so you can enjoy Tuesday's wine on Saturday. Made in the USA with the highest quality materials, such as flint glass and BPA-free plastic, Savino products are designed to withstand years of use and won't discolour or impart flavour into your wine.
Savino offers glass or plastic preservers in a sleek design that holds up to 750ml.
Are you more of a cocktail drinker? Savino's Shaker33 eliminates the hassle of a traditional shaker with a revolutionary design.
Now you too can enjoy your wine all week long with a wine preserver crafted with as much elegance and quality as your favourite wine.
---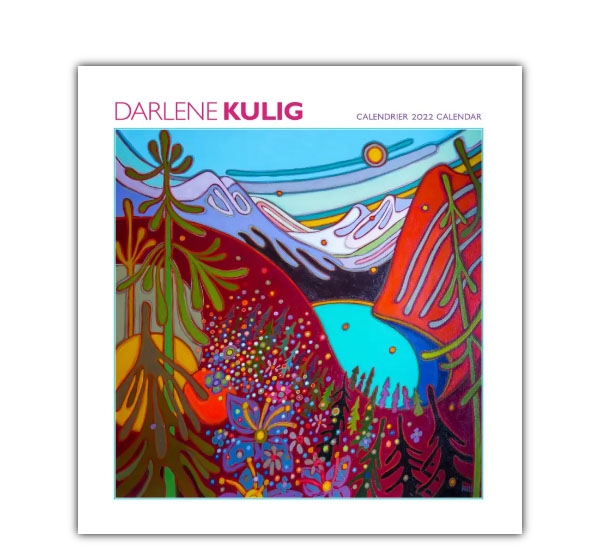 Fine art calendars from Darlene Kulig
PRICE: $25 AVAILABLE AT: www.darlenekulig.ca
Give a gift that will bring a burst of colour and joy all year long. Bright and spotted with champagne bubbles that effervesce from the earth, Darlene Kulig's artworks are utterly joyful. Kulig refers to her style as semi-abstracted spirited landscapes. The twelve images in this calendar reflect her home in Canada and her travels abroad.
---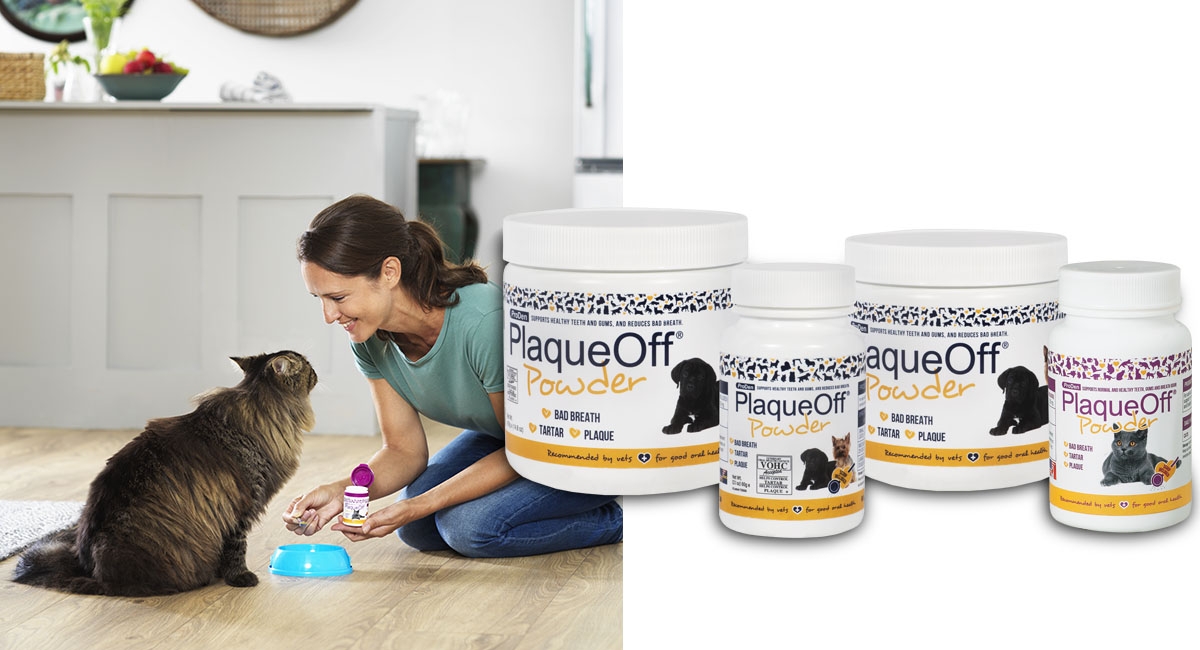 For the Pet lover on your list:
Swedencare PlaqueOff Powder
PRICE: Starting at $19.99 AVAILABLE AT: Look for Swedencare products at your local neighborhood pet store.
ProDen PlaqueOff® Powder is an all-natural food supplement that naturally helps oral health for dogs and cats with a specially selected kelp that is harvested in the North Atlantic from specific areas.
Dental care is, unfortunately, one of the most overlooked health issues pet owners are concerned with Plaque bacteria constantly forming in the mouth of all cats and dogs. Once plaque has calcified into tartar it can no longer be brushed off with a toothbrush. In many cases it has to be removed by a vet, using ultrasound.
ProDen PlaqueOff® Powder is a dietary supplement, suitable for both cats and dogs, which can help with good oral hygiene. A completely natural product.
ProDen PlaqueOff® Powder comes in a granulated form which is easily added to food every day. It is rich in natural iodine and contains important vitamins and minerals, and is free from artificial colours, preservatives, gluten,and sugar. Specially formulated to appeal to our feline friends, ProDen PlaqueOff® Powder Cat contains all the benefits of ProDen PlaqueOff® Powder, but with added brewer's yeast.
Recommended Articles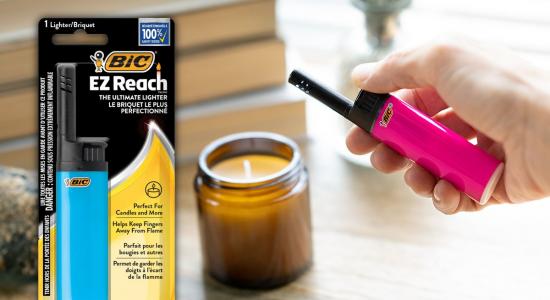 To avoid burning any fingertips, BIC has introduced the new BIC EZ Reach lighter, perfect for every lighting occasion.
Read full story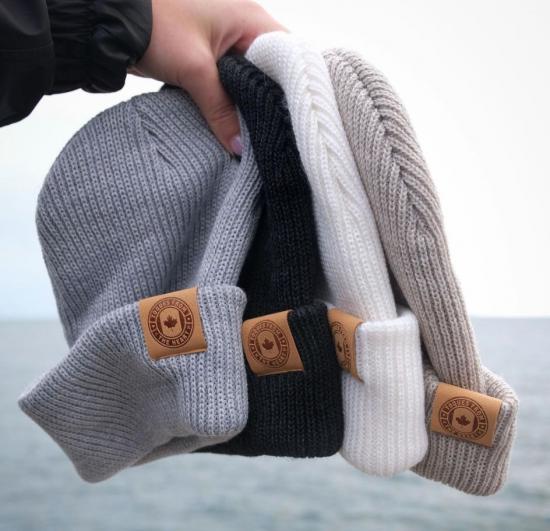 Toques From The Heart offers soft and stylish toques that make winter more confortable for both you and a Canadian in need.
Read full story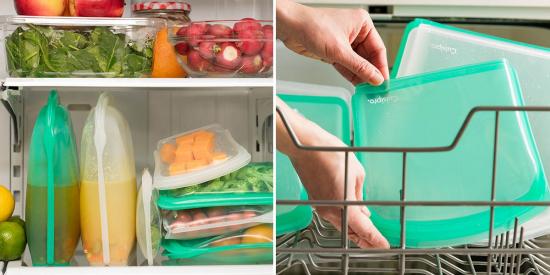 Made of 100% platinum silicone, Pack-It are a reusable bag that uses zero plastic and can be used in a variety of ways
Read full story
Comments (0)
*Please take note that upon submitting your comment the team at OLM will need to verify it before it shows up below.