My Ottawa
One small church, and one man's big impact on an entire community
One small church, and one man's big impact on an entire community
BY: Paige Kahkonen ABOVE: Reverend Arron Thorpe is moving on from Trinity Anglican Church but his legacy will be long seen and felt.
---
In 2013, Trinity Anglican Church, a small church in Old Ottawa South, welcomed their newest priest; Arran Thorpe. Eight years later, his impact has touched an entire community. In that short time, Arran created programs to help seniors become more connected in their community; he supported and helped Syrian refugees come to Canada; he facilitated two murals to be created on the side of the church, each with their own special purpose, created in collaboration with youth in the city.
Among this, he touched countless lives in ways that many of us will never know. After eight years of faithful, kind, and important work with Trinity Anglican Church, he is moving on to continue his legacy elsewhere — his work will remain everlasting.
Here, I let people share their own stories about the impact Rev. Arran has made, both personal, and to the community. I have been fortunate enough to help tell their stories, and show how one man from a small church can make a big impact an entire community — even if he doesn't quite know it himself.
---
— Heather Maclachlan • Church Warden
When I first met Arran in 2013, he was interviewing as the incoming incumbent to Trinity Anglican Church. He made it clear from the start that his wife Charmaine (and his son, born a few years later) was his priority, never mind his role at the church. I respected him and his family for this, and throughout the years, my respect only grew.
It was two years later I became Rector's Warden, and began to work more closely with him. He was the leader who empowered people, he never told you what to do.
Growing up as a young child and going to church with my father who was a Warden like myself, I always knew and thought of a priest as an old, traditional, and powerful man.
I realized over the years that when kids go to church, they don't question their belief. It is not until you get older that you start to question your faith. It made me realize that I needed someone like Arran, a young priest who offered some skepticism of it all, yet held a belief that was almost unshakeable.
He helped me to break down the definition of priesthood, and to look at it quite differently as a calling. He helped me renew my faith, in a very special way - in a believable way.When my friends who aren't religious ask me to explain why I go to church, and to explain religion, I just say 'It's the feeling of being in the right place at the right time, in the right moment." Arran helped me believe that.
---
— Jim Watson • Ottawa Mayor
And there we stood on Bank street, Arran Thorpe and I wearing shirts that read #boringmayor, and #boringpriest.
It was 2014, and the hashtag #boringmajor was trending on Ottawa Twitter. It had become so popular in the city, that eventually someone had even sent me a custom shirt, letters bold across the front.
I was scheduled to meet Arran outside of Trinity Anglican Church to unveil their first mural, and before I arrived, Arran had asked me to wear my #boringmayor shirt. When I got there, I could see that he was wearing a t-shirt that said #boringpriest.
He had made the matching shirt, in what I suspect was an attempt to make me feel better about myself, which was really thoughtful of him.
I've never been a parishioner of his, but I could tell the love that people had for him, in a relatively small congregation.
I think that priests in a small community have a large amount of influence, often listened to and sought after during important times in your life, especially now during this pandemic.
It is important to have people like Arran in the community, and I know that he will be dearly missed by Trinity.
---
— Guido Niyokwizigira • Burundian Refugee
In 2016, I fled my home country of Burundi, leaving behind my pregnant wife, son and unborn child as I tried to start a life for us in Canada.
I was looking for somewhere to go to church, and someone referred me to Trinity Anglican Church. This is where I first met Arran.
He took me in as if I was his child.
I had been living at a shelter and Arran had mobilized the community and found me a place to stay. He gave me an office, and connected me with people to help pursue the studies I had left behind in my home country. He helped me set up my WhatsApp account, and let me use the church's wifi so I could communicate with my family.
He gave me winter boots.
Looking back, I couldn't have made it and lived in Canada if I hadn't met Arran.
It was because of Arran I was able to bring my family into Canada in 2020, and was able to hold my son for the first time in four years. It was because of Arran that I met my second son, for the first time ever.
Everything I have here in Canada, my family, my studies, my house, it's because of him. If I try to describe Arran, I don't think he is a pastor, or a priest. I think Arran is a messenger from God because through him, I can see God's love.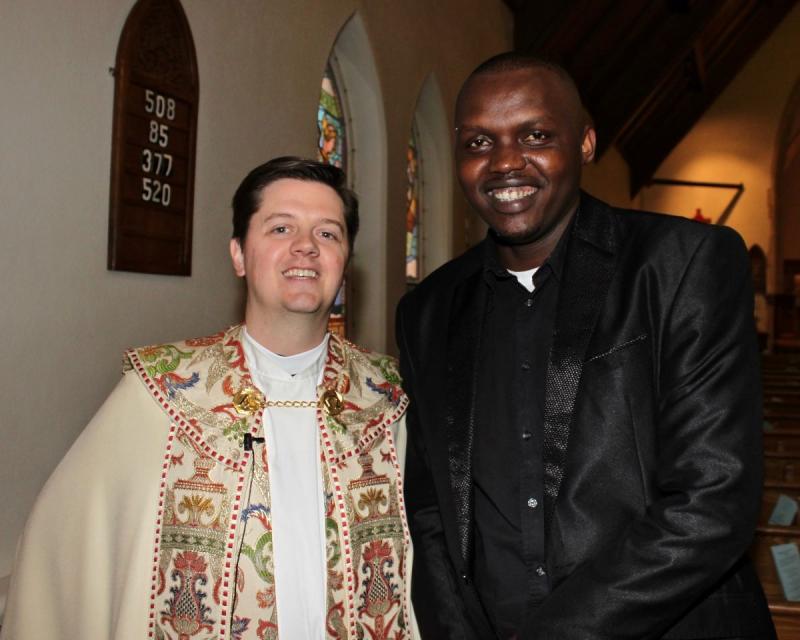 ABOVE: Father Arran and parishioner Guido Niyokwizigira (PHOTO: ROBERT TAYLOR)
---
— Alwand Majeed • Daycare Worker at Trinity Anglican Church
Since 2017 I have worked at the daycare in Trinity Anglican Church, but I had never had a conversation with Arran Thorpe until almost a year later. In 2018, I was trying to help bring my nephew and his family who lived in Iraq to Canada, and was expecting the process to take four or five years. My supervisor suggested I talk to Arran. That conversation changed everything.
I made an appointment with Arran, and I explained my situation. Immediately, he began to help me - whether it was reminding me to fill out certain paperwork in an email late at night, or messaging me early in the morning telling me the address of an office I needed to go to with my documents. Arran was with me every step of the way.
As soon as we applied, we were approved a week later. From then, it took only one year and three months that my family arrived in Canada.
There were so many things I didn't expect. Arran was with me during the entire process, personally filling out my paperwork beside me. I know it wasn't just me, there's a wall in the church with all the families that the church has been able to help sponsor.
Now that wall is almost covered.
Arran gave me a gift, and I know one day if I can, I will help someone else the way Arran helped me. It didn't matter that we were of a different religion, or that we spoke a different language, or even the difference in our complexion.
Arran taught me that no matter who is in front of you, if you can help, help.
---
— Donna Rourke • YIP Colleague, former 'Seniors in Conversation' Colleague and friend
I work with Arran in a few different settings. Besides our time together at Trinity hosting 'Seniors in Conversation', he also works with me at YIP, a youth internship program that provides young adults with opportunities for work experience, resume building, Faith Formation development, leadership skills development, life and work coaching and mentorship.
One of Arran's responsibilities in YIP is working on the faith formation team, which helps young people put words to understand, or know their faith journey - or not. You don't have to believe in God, but we do say you have to come and talk about it, and normalize the conversation.
I remember one time he brought all these different pictures. I think there were like eighty pictures, of a sunset, of a road, portraits, landscapes - just a bunch of photos. He took these photos, spread them around and asked a very open-ended question; looking at these photos, do you see God somewhere, and how do you see God?
These young people were able to articulate their own perspectives of religion and faith without it being a threat to themselves. He recognized that. He recognized that it's easier to talk about a picture, than it is to talk about your own personal God experience.
These young people come to YIP for an important reason; work experience, resume building and
networking but end up being transformed by the personal relationships and our Faith Formation. But,
when I do the exit interviews at the end, I ask what is the best part about YIP. Almost one hundred per
cent of them say that faith formation is the best part of all five components; Arran is a big part of why that is.
---
— Paige Kahkonen • Carleton Student and former 'Seniors in Conversation' Colleague
My best summer was spent in Ottawa in 2019. In a house normally filled with my four best friends, I was the only one staying behind for the summer, and it wasn't until about June that I succumbed to boredom that I decided to start searching for some volunteering opportunities.
I am not religious and I don't attend church, but I lived just down the road from Trinity Anglican Church, and thought it was as good as any place to see if there was an opportunity that I could lend a hand. It was here that I first met Arran, an experience that ultimately changed my perception of what church could mean to a community.
I never knew Arran as a priest, and in the two years of working with him I have never heard him preach. Instead, I know him as an active member in the church's fundraisers and programs I would help plan. I know him as the man who advocated for me when a communications position opened up, and encouraged me to apply.
I know him as the one with all the big ideas, who had the biggest aspirations to draw a community together without bias on race, class, gender, or sexuality.
He has never once asked me to come to church, but he asked me to make a difference in my community without even knowing it, all while leading by example.
---
— Arran Thorpe • Trinity Anglican Priest/Pastor
I honestly don't think I did that much. I just said yes to people.
I remember someone once said, 'the church is one generation away from extinction', and in order for us to continue, we need to grow. I think moving forward, there's lots of ways the church can change to become more accepting. I think we have room to be more accepting of the LGBTQ2+ community, to the BIPOC community, to young people, and make space for them.
That's really hard to do, and I think I could've done better. You can always do better, I guess that's just how I feel.
I hope that as I leave, the church continues to be mindful of those who live on the margins. I hope that the church continues to be community-focused, I hope the church continues to practice love, and love of your neighbor. The neighbor, not necessarily meaning the one who is next door to the church, but people who are far away as well.
Thinking back about my eight years here, I am so thankful and it's been a pleasure and a privilege to be the priest and pastor at Trinity. It's a small church with a big heart.
I loved them and they loved me, and that's so simple, but it's something I have really tried to practice with people. I hope that this is something they continue to do with whoever comes next.
Recommended Articles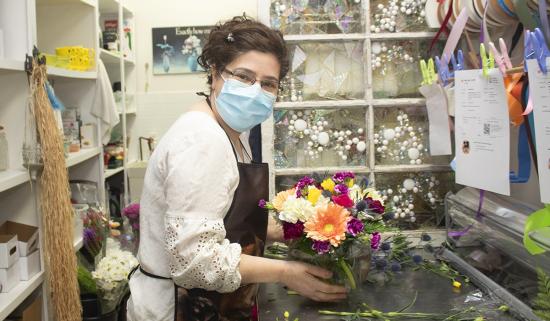 Maggie is like the Jean-Paul Riopelle of flowers. To the untrained eye her arrangements seem spontaneous and unplanned, hinged on the simple love of the medium.
Read full story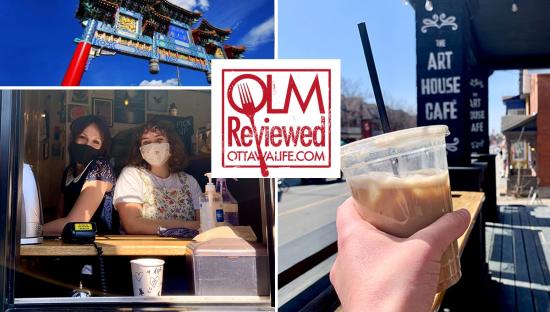 The original concept was a collaborative, community space for artists to work, complete with supplies, good company and good coffee. Now the concept is broader in scope and draws everyone in.
Read full story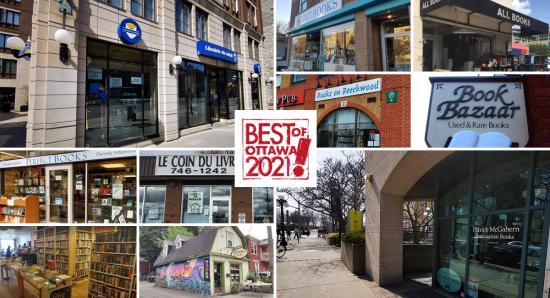 After over 20-years writing about life in Ottawa, we think we have a pretty good idea of the best of what this city has to offer. Check, share and discuss #OLMBest every week!
Read full story
Comments (0)
*Please take note that upon submitting your comment the team at OLM will need to verify it before it shows up below.