Arts & Events
Orange Art Gallery: Pushing boundaries in the capital community
Orange Art Gallery: Pushing boundaries in the capital community
Following a trip to NYC with husband and co-owner Matthew Jeffrey four years ago, Ingrid Hollander felt that Ottawa needed a contemporary gallery willing to take big risks.
"We found that galleries here had a much more retail-oriented, commercial focus. We wanted to provide a cool space that could showcase local art at its best," Hollander says.
Orange Art Gallery opened its doors in April 2010 in its first location near the Parkdale Market. After establishing itself as a permanent player in Ottawa's growing arts scene for 4 years, it was time for a change of scenery.
Fast forward to April 2014, they relocated to a historic building that housed the CN rail bank 100 years ago. The new location is off Scott Street by the City Centre.
Though the 5000-square foot space has undergone renovations to meet the needs of a contemporary gallery, the history is felt within the rustic floorboards and high ceilings.
"I like to be in an old building that is filled with a lot of history. It brings a lot of character to the space," Hollander explains.
Supporting Ottawa's local artists is imperative for Hollander. Orange Art Gallery represents both emerging and established local artists who bring something unique to the contemporary art world.
"It always fluctuates a little bit, but we represent about 25 artists – I think a lot of people like to meet the artist in person, which is one of the reasons why we like to represent local artists. There is much more of a connection if an art buyer has met the artist."
The gallery represents prevalent local artists Gwendolyn Best and Megan D'Arcy, among many others, but Hollander is always seeking out the next best thing, believing that the development of Ottawa's art scene is inextricably linked to supporting emerging artists in the community.
"There are a number of young artists we represent that are doing quite well. It is very exciting to come across new talent. I look long term, where I can see artists continuing to grow and establishing themselves in the community."
The gallery showcases a wide range of styles and techniques, including paintings, sculptures, and metal work. Hollander prefers to mix-and-match styles to create an eclectic vibe.
While it is important that each artist has a unique style, Hollander is drawn towards pieces that complement the gallery as a whole.
"I generally put 3 to 5 artists together in a room. Each room has a bit of a theme, whether it's classical, modern or folksy. This approach separates the styles quite well. Some pieces are more compatible than others."
The historic building that houses Orange is also available as a rental venue for wedding receptions, corporate events or other occasions.
"There is a lack of unique, intimate venue spaces for events in Ottawa, so we are finding a niche in that market. People have told me that the art on the walls is a great kick-starter for conversation!"
What lies ahead for Orange Art Gallery?
"Ultimately, we want to continue to rent out the space, develop our artists and keep attracting new, great talent!"
As for the name, orange is the colour of creativity. The perfect name for a cutting-edge gallery that continues to push boundaries in Ottawa's growing arts scene.
Recommended Articles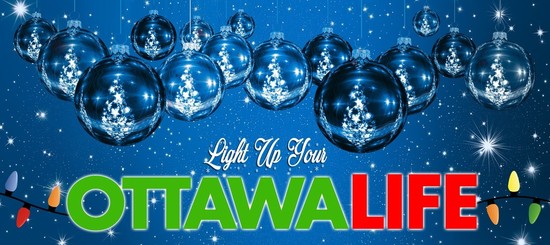 Light Up Your Ottawa Life this holiday season! Christmas is coming early, #Ottawa. We've been teasin...
Read full story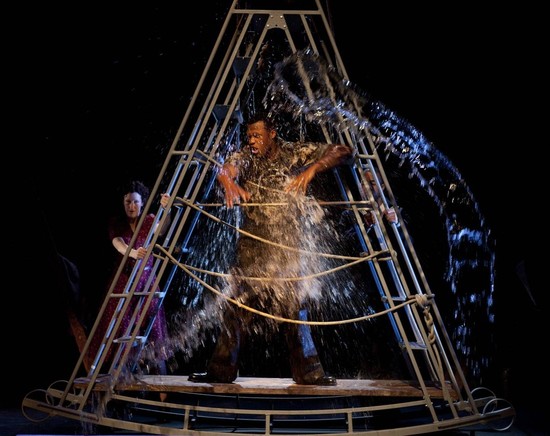 As the world mourns the passing of Maya Angelou, the NAC's current  production, Oil and Water, by...
Read full story
Comments (0)
*Please take note that upon submitting your comment the team at OLM will need to verify it before it shows up below.