Top Stories
Ottawa Architecture Week raises awareness about affordable housing
Ottawa Architecture Week raises awareness about affordable housing
Ottawa Architecture Week (OAW) is an annual week-long festival exploring architecture, urbanism, art and design in Ottawa. With the support of local volunteers and businesses, it is presented by the Ottawa Regional Society of Architects (ORSA).
This year's OAW ran in September, with the theme of 'Affordability'. OAW explained that Canada has experienced a market-driven approach to housing, causing several problems we now face, including a lack of affordable social housing for vulnerable and low-income Canadians.
Darryl Hood is the Principal of CSV Architects in Ottawa, and member of the ORSA."Selecting the theme every year is probably one of the hardest and longest debates that happen amongst the organizing committee," he explained. "We want it to be relevant. That's part of what keeps the public to coming out to our events. Everyone had strong opinions but there was a common thread - affordability."
While affordable housing and housing affordability sound the same, they are in fact completely different topics - but with very similar issues. "Heron Gate was a good example," Darryl said. "Everyone thinks it is affordable housing, but it really is an issue of housing affordability. It's not assisted living, its market housing. It's owned by a private developer, and that really shocked some people, because they thought it was something that the city had more influence and control over, but it's no different than an apartment building downtown with market-grade rents. It's the same type of ownership."
OAW kicked off with a Vernissage from visual artist, photographer and architecture student, Daniel Effah. His exhibit 'Dispossession' followed the lives of people in Heron Gate, facing eviction from the Timbercreek community. "It's so easy to read a headline and totally disassociate the people from the situation," said Daniel. "I hope to have put a humanist approach to this kind of situation. I wanted to put a human face on it, to show what people are going through - being uprooted from where they've lived their whole life. By doing that, I hope the community tries to find better ways and better policies that can be implemented, so communities like the one at Heron Gate don't get affected so drastically."
'Dispossession' showed the stark reality of eviction, and the feelings of mistrust and grief it causes. By taking residents as his subject, Daniel's work emphasized the devastation of losing one's home and the importance of affordable housing, asking: 'where is the balance between profits and developments that serve the community?'
"One of the most memorable moments [from the photoshoot] was playing with the kids I met," Daniel said. "The kid with a bike in front of his house, I took his photo in front of his friends. He had this spirit of resilience - even though they're going through this, it wouldn't stop him from having fun. He invited me to experience that with them. I also got to connect to my inner child. It took me back to my childhood, connecting with this community."
Tamara Khou is a Project Architect at the NCC, a co-founder and executive committee member of Women of Architecture, and an Executive Committee Member of ORSA. She explained that one of the main events of the OAW is the panel discussion. Held at the Library and Archives, this year's panel was titled: 'Redefining Affordability'.
"One of the key things was to be able to give an unbiased platform for people of all opinions to be able to comfortably come together and comfortably express what they felt," said Tamara. "For the panel [this year] we had someone from the City of Ottawa and City Planning. We had a developer. We had someone from ACORN, who personally experienced the challenges of affordable housing accessibility. We also had an architect who was very involved and had extensive experience in affordable housing in the design aspect of it and the building of it."
And what can we expect from OAW next year? Both Tamara and Darryl looked towards OAW's future with excitement, and with admiration for the team that makes it all happen.
"There are volunteers that are not architects or interns," Darryl explained. "They're not even in the architecture profession, but they bring different perspectives and skill sets to the team, which have made a huge difference. When I started going to architecture events in the 2000's it was a very different. It was smaller groups, with more architect-oriented events. Seeing how it's evolved from that point to now is a really great thing. We're the only society that's doing something on this scale amongst the public."
"Every year that passes we've reached up out to more people," Tamara said. "Our events keep getting bigger and bigger. OAW is always going to be interactive and engaging. All we can hope is that more and more of the public can get involved and make Ottawa a place that really showcases the architecture, not just for architects but for everybody."
Recommended Articles

No surface is off limits with Spray-Net's specialized spray materials – able to make exterior siding, front and garage doors, stucco, windows and even brick appear like new within the day.
Read full story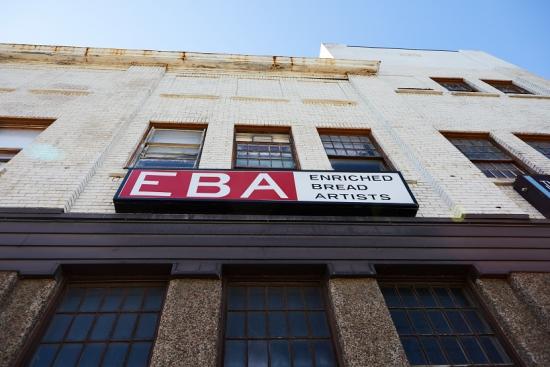 Today, the two floors of EBA houses 22 artists, with each creative developing their own projects.
Read full story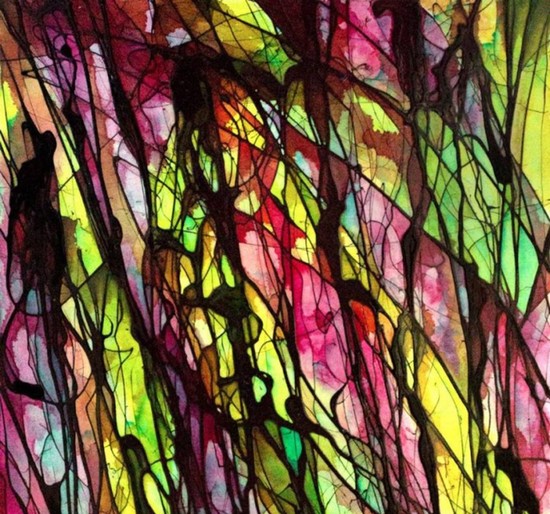 All photos courtesy of Andrea Warren Some artists create their work for fame and fortune, but some,...
Read full story
Comments (0)
*Please take note that upon submitting your comment the team at OLM will need to verify it before it shows up below.