Ottawa - Astana Dialogue Strengthens
Over 20 years ago, Kazakhstan and Canada established diplomatic relations to promote political dialogue. The importance of regular contact was underlined in a joint statement between Kazakhstan's Minister of Foreign Affairs, Erlan Idrissov and Canadian Foreign Affairs Minister, the Hon. John Baird back in November, 2013 during his official visit to Astana, Kazakhstan. The two ministers spoke of strengthening people-to-people ties, successful development of trade and investment partnership between Canada and Kazakhstan.
Since that time, the Minister of State (Foreign Affairs and Consular), the Hon. Lynne Yelich, visited Astana in May and Kazakhstan's Deputy Minister of Foreign Affairs, Yerzhan Ashikbayev, came to Ottawa in June.
Minister Yelich was greeted by Kazakhstan's Prime Minister Karim Massimov and Minister Idrissov and she met with the Deputy Prime Minister—Minister of Industry and New Technologies, Asset Issekeshev, Minister of Agriculture, Asylzhan Mamytbekov, Minister Ashikbayev and other officials. She toured the Baraev Kazakh Scientific and Research Institute for Grain Farming in Akmola Oblast, which cooperates in agriculture technology with the University of Saskatchewan.
Minister Yelich took part in the seventh annual Astana Economic Forum (AEF) as a speaker at the G-Global: The Role of Women in the New Economies international conference. In her speech, she shared Canadian best practices in the implementation of gender policies.
Hosted annually in Kazakhstan's capital since 2008, the AEF is an international and regional dialogue conference that brings together world leaders, academic experts and business representatives. Over seven thousand delegates attend every year from all over the world, including CEOs, politicians, media representatives, scientists and Nobel Prize laureates. The AEF is aimed at mutually-beneficial co-operation, assistance in attracting investments, social development and innovations. Recognized by the world community, the AEF is one of the most influential international platforms to discuss issues of rehabilitation and development of world economy and financial system.
The forum has drawn considerable attention from Canadian politicians and businesses. Previous Canadian participants at the AEF include Minister of State (Finance), the Hon. Ted Menzies, former Secretary- General of the Organization for Economic Co-operation and Development, the Hon. Donald Johnston and Minister of Agriculture and Agri-Food, the Hon. Gerry Ritz.
During Minister Yelich's meetings with Kazakhstan government leaders both parties noted a considerable qualitative shift in the area of bilateral co-operation, including actively strengthening the political dialogue and intergovernmental contacts, as well as economic and trade ties. A major contributing factor to this will be identifying Kazakhstan as a priority emerging market with specific interest for Canadian businesses under the Global Markets Action Plan.
During the negotiations in Astana, the focus was on the development of economic and investment partner- ships, including in the uranium industry, civil aviation, mining, agriculture as well as other sectors. The two parties supported the idea of creating a Kazakh-Canadian Business Council in order to maintain business co-operation.
The continuation of this bilateral dialogue saw the Deputy Minister of Foreign Affairs of Kazakhstan, Yerzhan Ashikbayev's visit to Ottawa in June, 2014. His meetings with Minister Baird, Minister Yelich, Foreign Affairs' Associate Deputy Minister, Peter Boehm and Assistant Deputy Minister, Dan Costello provided an opportunity for detailed discussion of co-operation on a wide range of bilateral and multilateral issues.
The parties welcomed intensification of political dialogue and successful development of trade and investment partnership between Canada and Kazakhstan. Kazakhstan's main trading partner among the CIS, East- ern and Central European countries is Canada.
Canada is also Kazakhstan's leading partner in the Americas with bilateral trade reaching over $6 billion, in 2012-2013. In addition to the traditional areas of partnership in oil and gas, uranium and agriculture industries and education, there is a significant potential for mutually- beneficial co-operation between Kazakhstan and Canada in the area of civil aviation — specifically with Bombardier Inc., which is the third largest manufacturer of civil aircraft and the largest producer of railway machinery in the world.
The parties agreed upon a regular dialogue between the deputy foreign ministers of Canada and Kazakhstan and reaffirmed the importance of establishing a bilateral business council for economic partnership. Minister Ashikbayev also informed Canada about Kazakhstan's bid to the non-permanent seat on the UN Security Council for 2017-2018.
The simplification and liberalization of visas were the focus of a meeting between Minister Ashikbayev and Canada's Minister of Citizenship and Immigration, the Hon. Chris Alexander. Ashikbayev noted the importance of the opening of the Kazakhstan Consulate in Toronto and underlined the need for the issuance of Canadian visas to Kazakhstan's citizens in Astana. Minister Alexander expressed confidence that Ottawa and Astana can undertake practical steps to create a more flexible and effective visa regime, which will facilitate business activity and the broadening of contacts between the two countries.
The latest events in Kazakhstan- Canadian relations demonstrate intensification of bilateral dialogue and the interest of both parties to further promote it. During the past two years, four members of the Canadian federal government visited Kazakhstan, while Canada was visited by five members of Kazakhstan's government, Chairperson of the Mazhilis of Parliament, Prosecutor General, Chairperson of the Agency for Civil Service Affairs and other high-ranking officials.
The last 20 years have seen the successful development of a partnership between Canada and Kazakhstan which is bound to grow and strengthen in the years to come.
Recommended Articles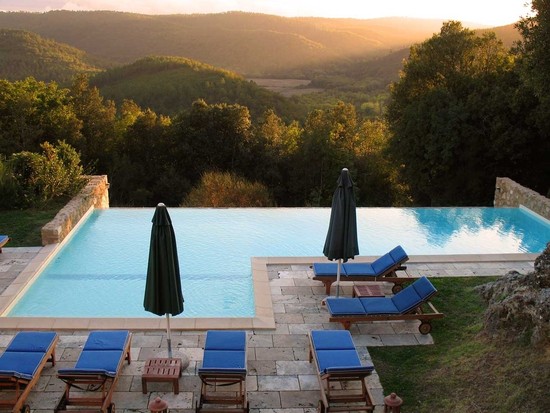 When we think of Italy urban centres like Florence, Rome and Milan probably spring to mind. But leav...
Read full story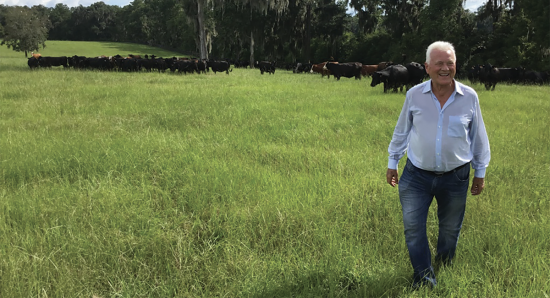 Frank Stronach believes The GUHAH Way will inspire individuals of all ages to embrace organic foods and healthy eating and will become a large and powerful voice for parents across the country
Read full story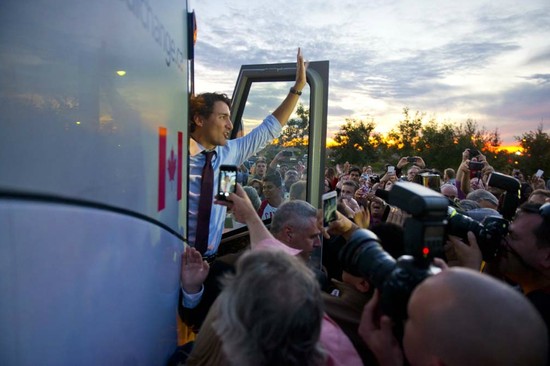 Photo courtesy of Jean-Marc Carisse. Voters Decided It Was Sunny Ways Rather Than Rainbows and Unico...
Read full story
Comments (0)
*Please take note that upon submitting your comment the team at OLM will need to verify it before it shows up below.