Politics
Ottawa Expertise on Display In Kazakhstan/Central Asia
Ottawa Expertise on Display In Kazakhstan/Central Asia
Downtown Astana, photo by Ken and Nyetta.
Kazakhstan is a country on the move.
Kazaks are the ancestors of the great Genghis Khan. Today, their diverse multicultural society, with its historical tribes, numerous languages and religions and their international outlook in global affairs has made it one of the most compelling countries to watch in Central Asia.
Economic growth in Kazakhstan is led almost exclusively by the coal, iron, gold and copper sectors. It is the world's largest supplier of uranium. It has the second largest uranium,  chromium, lead, and zinc reserves, the third largest manganese deposits and one of the world's largest copper reserves. It is a significant diamonds exporter and has one of the world's largest reserves of petroleum and natural gas. The giant Kashagan field in the Caspian Sea has made Kazakhstan one of the world's top oil exporters. The past decade has also seen exponential growth in its banking and financial services sector. The country is on a roll but none of this came easy. After the dissolution of the USSR in 1991, Kazakhstan experienced a difficult transition from a planned to a market economy. One of the key problems was dealing with the consequences of the fallout of 456 Soviet nuclear weapons tests held in northern Kazakhstan between the 1950's and late 1980's covering a geographic area larger than France. Over 1.5 million Kazakhs still suffer radiation-related illness from those tests today. Under the leadership of its first (and only) President, Nursultan Nazarbayev, Kazakhstan voluntarily rid itself of all nuclear weapons and signed the Nuclear Non-Proliferation and the Comprehensive Test Ban treaties. Nazarbayev then launched Project ATOM (Abolish Testing is our Mission) to promote nuclear disarmament and end nuclear testing resulting in the passing of the Declaration on a Nuclear-Weapon-Free World at the UN General Assembly. These efforts were supported by Canada.
Nazarbayev also devised an economic plan for the newly emerged country. A slow but gradual recovery began in the early 2000s, followed by a rise in Kazakhstan's total trade in the second half of that decade, when it became one of the world's top grain exporters and its mining economy started moving into overdrive. As a result, the Kazak people have seen their standard of living, incomes and quality of life improve dramatically. Nazarbayev's free market economic reforms have made Kazakhstan Central Asia's strongest and wealthiest economy and its capital, Astana, has become one of the most important financial centres in Central Asia.
In his sunset years, Nazarbayev is now working to secure the future for Kazakhstan and protect his legacy with Constitutional changes that embrace democratic governance models and the rule of law, all overseen by the country's freely elected bicameral Parliament.
Some of the wealth and profits generated from Kazakhstan's diverse economy have gone to underwrite the wonderfully extravagant capital of Astana. This city is like Dubai on steroids. To see it is to believe it. Astana has an energetic vibe and boasts an impressive skyline of buildings, ministries, museums, malls and boulevards that scream 21st century. Kazak citizens are young, educated, professional, multi- ethnic and busy. Very busy. They are true internationalists and whether it's in the private or public sector they look to other countries to gain knowledge about how to best develop their own governance and business models. Canadian diplomats and NGO institutions from the Ottawa area are playing an important and active role in this effort.
On December 9th the Canadian Centre for International Governance Innovation (CIGI) organized the inaugural Central Asia Security Innovation in Astana in cooperation with the Kazakhstan Ministry of Foreign Affairs and the five Central Asian states (Kazakhstan, Kyrgyzstan Republic, Uzbekistan, Turkmenistan and Tajikistan) to discuss security governance challenges in five major key areas: anti-terrorism, border management, human and drug trafficking, energy and nuclear security, and transboundary water management. CIGI policy experts were on hand to provide a Canadian perspective these matters.
The tone was set at the outset of the conference by Shawn Steil, Canada's Ambassador to Kazakhstan, the Kyrgyz Republic and Tajikistan and Ottawa based Margaret Skok, Senior Fellow, CIGI and a former Canadian Ambassador who both observed that there was an absence of region-wide cooperation between Kazakhstan and its smaller neighbouring countries. Skok suggested these five countries work on setting aside their various enmities and try to work on a multilateral relationship that could provide them with a collective influence as a Central Asian bloc. Steil said it was his experience that "lots of dialogue, conversation and programs are the key things that build trust between states." He also said this was easier said than done, noting that "Kazakhstan must balance the competing interests between its geographical neighbours, Russia and China, against its determination to maintain its own hard won independent foreign policy and economic relationships with the European Union, the United States and Canada." Steil and Skok suggested Kazakhstan and the other Central Asian republics – Turkmenistan, Tajikistan, Uzbekistan and Kyrgyzstan – have a vested interest in closer regional co-operation.
Stockwell Day, Canada's former Minister of International Trade and former Minister of Public Safety, said that the Central Asian states should work together and share information wherever possible on mutual security matters, on technical matters and on health issues. Day noted that the United States-Canada relationship was "a friendship based on respect and the ability to link arms and work together on issues and share information in areas of mutual concern in security, trade technical matters, health issues and even military." He said that cooperation and preparation are the things that can get countries "through moments that could otherwise be disastrous" and noted that "Canada had learned from disasters within its borders and among its neighbours."
A common theme raised by the five central Asian countries was the issue of how to prevent Central Asian citizens from joining international terrorist groups like ISIL and then returning home to cause havoc. Former Canadian Deputy Minister of Foreign Affairs and former CSIS Director Reid Morden responded to these security issues with a recommendation that Central Asian governments consider coordinating their intelligence efforts. Reid said that "intelligence today comes from across all areas whether its transportation, health, immigration, export, trade or other areas, but intelligence gathering must be based in law through an act of Parliament." When asked about the guidelines and rules related to the collection of intelligence, Reid said that "while intrusiveness is allowed, it must be governed by the proper oversight and that there must always be a balance between security needs and the inherent rights of citizens."
Ambassador Steil said that better communication between Central Asian states was the first step in moving forward to form a "Central Asian bloc" and that region-wide cooperation in a variety of areas including trade, border controls and the harmonization of customs regulations were good starting points. CIGI invitee and Former Ambassador of the United States to Kazakhstan (2009–2011) and Tajikistan (2003–2006) Richard Hoagland said that the kind of cooperation that could drive Central Asian prosperity would be stunted unless there was an end to "endemic and sometimes government-sanctioned" corruption. He said that the Central Asian states themselves need to understand that it is in their interest to fight corruption for their own international reputation and credibility.
Colin Robertson, a trade expert, former Canadian diplomat, CIGI fellow and Vice President of the Canadian Global Affairs Institute stressed the importance of these Central Asian nations to develop a professional civil service. He said that those involved in the military, policing and border security should be "well educated, well trained and have a high esprit de corps because these are traits that help protect countries from corruption practices." He added that "border enforcement is important but so is trade, and it is important to expedite goods at the border and keep them moving." Robertson said that the Central Asian countries should not see cooperating and the sharing of information as something that weakens their country, but as a strength. He noted "that sharing info builds trust and that the Central Asian countries should share info on infrastructure, roads, and pipelines." Robertson provided numerous examples of cooperation between the American and Canadian governments in trade, commerce and border issues. He said that Canada and the United States understand the importance of dialogue and communication on many issues but they also understand that on other issues "good fences make good neighbours." Attendees to the conference  included representatives from key ministries in Kazakhstan and the four other Central Asian governments and a large group of Central Asian university students. Two graduate students told Ottawa Life Magazine that they were impressed with the views of the Canadian participants. One said he was very impressed by the way Reid Morton explained the requirement in democracies to balance security needs with citizens' rights and a female student said she thought Ottawa's Margaret Skok was an outstanding moderator who "got Kazakhstan" and really seemed to understand Central Asian issues.
Recommended Articles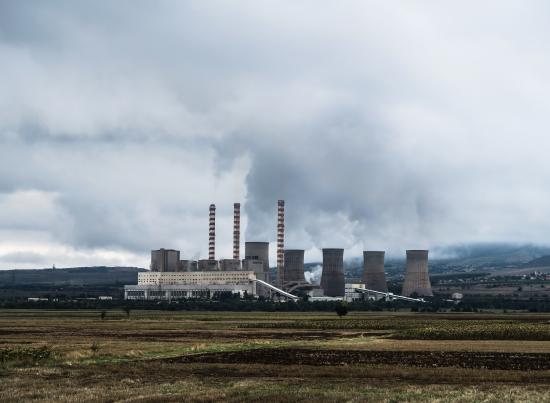 Both Trudeau's clean fuel and Ontario Premier Doug Ford's proposed clean diesel policies increase the minimum fuel mandates for ethanol from between five to ten percent, to fifteen percent.
Read full story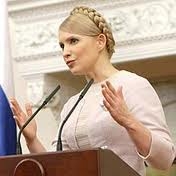 Once she was the face of the Orange Revolution.With a peasant-braided hairstyle that she wore as a c...
Read full story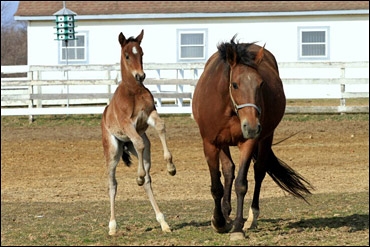 Public-Private Partnerships Are Not Subsidies The Ontario government's decision to end the Slots...
Read full story
Comments (0)
*Please take note that upon submitting your comment the team at OLM will need to verify it before it shows up below.