Ottawa Fashion Week in Review: Day 2
Day two of Ottawa Fashion Week (OFW) was a mix of ready-to-wear, creative styling, dramatic ensembles and some male nakedness thrown in for good measure. The show began with Illyria Design, a collection of simple shift and body-hugging dresses in various shades of lime green, orange and gold. Subverting the model-thin norm, Illyria featured a gorgeous plus-sized model who stunned the audience. The trends for this collection included: cut-outs, cowl necks and draping.
Everyone has a Dream was next in the line-up for OFW with a creative collection full of whimsical dresses sheer linen and grecian armbands. According the designer Karin Breton; "I wanted to create something very light with fabric such as light chiffon to create the effect of movement. For this one, it was all about the prints & soft colors which is very summery and refreshing." The collection showcased bandeaus paired with mini skirts with full-length zippers, colour-blocking, crop tops as well as some airy maxi dresses.
If there were only 3 words to describe Kania's latest designs those would definitely be "comfortable, sexy and FUN!" The designer's lively Carribana theme, complete with feather headdresses, dancing models and upbeat music got the audience moving and her loose bandeau paired with a blue feather skirt was both unique and spectacular.  Stacey's classic wrap sweaters were shown with sequined leggings, a nice twist to an old classic. Kania is known for designing collections for real women and she displayed this by belting her dresses at the natural waist. Aside from the flamboyant head dresses the models wore throughout the show, other trends on the runway included: plunging necklines, 80's inspired garments, minis and brights.
! Nu.l continued the unique tribal vibe with their cheetah and giraffe print garments, which were paired with hot pink fringe both on the body and on the clothes. There was a lot to look at during this show with plenty of brights colours mixed in with some neutrals. The cut-out knees and elbows on most of the pants, jumpsuits and tops gave the collection a little twist.
One word to describe Alexis Reyna - SHOCKING! Reyna cites Africa as the main influence behind this collection, hence naming it Nairobi012. The barcelona-based designer showcased menswear on women and men and had both models wear tribal paint covering their arms, legs and faces. A lot of the collection featured deconstructed pieces, exposed seams, frayed ends along with mesh shirts and shorts. The highlight of the show was when the designer himself made an appearance in one of his pieces (see-through mesh shorts) and regaled the audience with his man-bits. An interesting end to the second third of the show.
Montreal designer, Ralph Leroy, kicked off the last part of day 2 of OFW with his usual dramatic flair complete with a band and a fire dancer. The dancers and fire were meant to serve as a metaphorical depiction of the rebirth of the land. The start of the show continued into the actual collection with garments designed in fire engine red, yellow, orange, and liquid gold fabrics. In true theatrical Leroy style, the pieces included flames-embroided dresses, cropped pants and capes for men and fire-men inspired red boots and heavy coats. The highlight of the extensive collection was the last piece; a feather-covered black and white gown.
Last but not least, Travis Taddeo closed the second day of OFW with a cohesive collection featuring Ottawa's own, Herieth Paul,who opened the show in a stunning sleeveless peach jersey dress. Striped fabric, peach and grey colour palates, acid wash and feathers were repeated throughout the show and were complimented by the mesh shirts and leather pants and skirts worn by the models. Taddeo's collection was modern and could easily be pulled off the runway and worn on the streets.
And that concludes day two of the OFW festivities. Stay tuned for our review of the final day...
Recommended Articles
It's no secret that holiday shopping is a crazy and hectic venture. It has become a combat sport a...
Read full story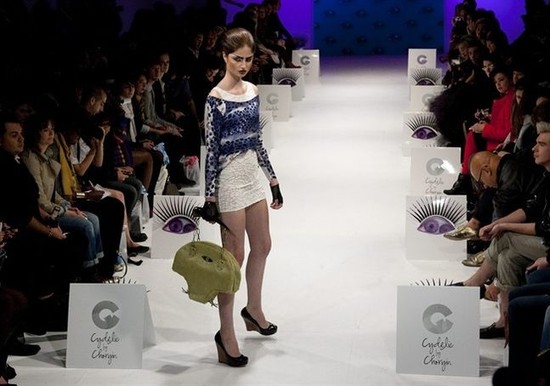 Canada Cool was the theme of Toronto's LG Fashion Week, which ran for five days in the heart of do...
Read full story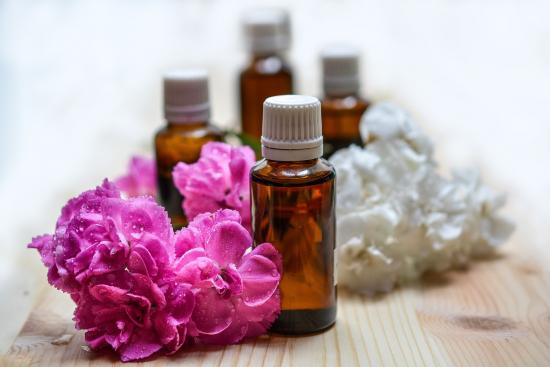 In case you haven't noticed, wellness is trending big time. Self-care, natural beauty and fitness took over newsstands, our Instagram feeds and maybe even the world in 2017, with no signs of slowing down in 2018.
Read full story
Comments (0)
*Please take note that upon submitting your comment the team at OLM will need to verify it before it shows up below.