Ottawa festival season do's and don'ts
If you're like me, you totally love eating uncooked Beeferoni with peanut butter coated celery sticks. Annnd, you also live for festival season! The sunshine, all the live tuneage, the discovery of a new artist, the lawn chairs… Umm, wait, maybe not those.
Each year our O-town festivals just seem to be expanding. Yeah, yeah, there's going to be the post-announcement gripes and groans about who's not coming, who is coming, who should be coming and why we can't get one of those holographic Tupac's to drop rhymes at CityFolk. Still, come summer, you'll catch the crowds packing LeBreton, Lansdowne, Sparks and Confederation Park to consume copious amounts of entertainment, beer and whatever the heck those Potato Tornadoes are.
With so much populace converged into one place there are going to be some mouldy cheese curds in the bunch amongst the jovial merry makers, not to mention some who may be unprepared for the gauntlet that can be Ottawa's festival. From Westfest all the way to late August's new Nostalgia Festival, pretty well every day could be filled with multiple concerts and while that means a whole lotta' awesome sauce, there are some dos and don'ts that will ensure a better festival experience for all.
Okay, let's get those lawn chairs out of the way first, shall we? No, seriously, perhaps just a wee scoot out of the dancing zone could go a long way to perpetuating festival world peace. Listen, I get it, people gotta' sit. Heck, I gotta' sit. I'm not going to be a hater that's gonna' hate, hate hate on the sitters like some folk out in cyber land. Still, there's a difference between sitting and enjoying a show and setting up shop in front of the stage eight hours before said show and then going all Hulk-rage on people when the area around you fills up over the course of the day. Then there are those folk who, having put up camp directly behind a large crowd of standers, seem to feel that everyone should promptly sit down the second Bryan Adams takes the stage. Everywhere he goes, the kids wanna' rock, people, and that doesn't necessarily mean popping a squat for two hours. Those more polite shouts of "sit down" to those unprintable cusses tend to be ignored, at best, or start an argument, at worst.
The solution? Betcha' think I'm going to say stand up and boogie, right? No. As I said, I know some just gotta' sit and others enjoy their shows more that way. I simply suggest both sides map out a spot that isn't going to put spark to the flame of this year's lawn chair wars. Certain fests like Jazz, for example, have a designated standing zone so best not get all comfy cozy with your chair, beach umbrella and four course dinner there. CityFolk has also started including a sit down and veg out area. Bluesfest is a bit more complicated as the crowds tend to be larger in front of the stage. I've found, if you don't need to be so close you can tell what Dave Matthews had for breaky, sitting in front of the large screens in the field or back behind the crowd enough to see over the heads works fine. It also saves you the discomfort felt by a bunch of people bopping around you and your festival fortress of solitude.
Speaking of people boppin', while the lawn chair debate is sure to divide, I'm certain the bulk of you will agree that those latecomers who try to shove their way through the crowd to get up to the rail is just a whole lot of jerky behaviour. I mean, seriously, do you think you're going to get signalled out by Shawn Mendes for a marriage proposal? Some of you seemingly wouldn't be content if you managed to get a seat at the drum kit. Sheesh!
These pushy peeps tend to attract a conga-line behind them, too, making for a serpentine weaving of elbows in faces, spilled drinks, bumps to the back and heated verbal exchanges. It's not just last year's Migos, show, folks. If you're not prepped to stand and stick at the stage pre-show, don't rhino your way through the crowd during it. K? Thanks!
(As an aside, for those indoor venues for something like, say, Chamberfest, this still kinda' applies, right? I know, some of those tunes make take a while to complete but, if able, it's much better to wait for a song to end before heading down the row to find your seat. Not everybody wants a facefull of butt with their Bach.)
I now turn from the ground to the air to ask one simple question to all you cell phone and (ack!) tablets raisers out there: do you really, REALLY need to record every single second of the show with those outstretched hands filled with distractingly bright screens? If you answered no come get your celebratory cookie!
Umbrellas up to protect on a rainy day, well, sorry those who hate 'em, that's a different story. While I've been fine getting drenched to the gills watching The Hip, others wanna' stay dry. I get that. My suggestion is if you think it's going to pour, perhaps a snazzy rain slicker would be better or, if you gotta' unleash the umbrella beast, side-step away from the crowd.
Which leads us to festival season preparation.
Those who attended the TD Ottawa Jazz Festival last year know how fast a park lawn can turn into a swamp. Feist, anyone? Now, not every festival day is going to have an unexpected stage-wrecking twister, but know that the weather here in Ottawa can change pretty quickly. Check online before you go as festival websites or social media accounts tend to provide updates. Pack accordingly.
Thankfully, most days are sunny, sun, sun! Of course, with that comes the heaty, heat, heat! Lather up the sunscreen because come day 10 of a fest your lobster-red tan probably isn't going to look very flattering unless you're on your way to an Elmo lookalike contest. As for those sunbrellas, gotta' say, I'm a tick less lenient on those then the rain stopping kind. Your shade is somebody else's show blocker. How about sporting a hat?
Festivals offer a bevy of food choices (though weirdly not one of them includes Beeferoni. What's up with that?). Multicultural grub can be scarfed down at The Festival of India and Capital Ukrainian Festival, for example, while others offer you everything from burgers and pizza to ribs and noodle dishes. Expect mega-lines on days when acts like the Red Hot Chili Peppers are playing. It might be best to pack something to eat to avoid 'em (err, lines, not RHCP) … at least a few snacks for those longer weekend days. Don't forget the water and keep replenishing at filling stations.
Also, if you are going to multiple fests like I do, pacing is important. Spending so much time in crowds, stage-hoping and sun-kissed can be exhausting and strength sapping. I try to take some time every day or two, even on site, to pull away from the crowd and find a little breathing room. Get all nice and zen for a bit and then make to the merriment. You're brain'n'bod will thank you for it.
These are kinda'obvious, I know, so here's one for you: embrace your fandom with others. Now, I don't mean going up and giving that dude in the same Iron Maiden t-shirt a Wookie-sized hug or anything. I just mean meet new people and chat up your music love before the show. It sometimes can be beneficial during, as well. At last year's P!NK show at Bluesfest, when the downpour hit, I saw strangers linked together sharing shelter, grinning, swaying and singing.
I think we're done. No, wait! Did I even mention those folk who pay their hard earned coin to come to festival land only to spend the entire night blabbering loudly over every show?
Alright…alright…I'm not gonna' nag ya'. I ain't your mother. I'm just a dude who loves his live music O-town festival style and the occasional foray into mixing strange food with his Chef Boyardee. That and I just want everyone to have a fun'tastic, safe time out there.
One last thing since I've mentioned safety. While it's easy to shuck the blame onto festival security staff for not acting or catching something, really, if you feel things aren't quite right, report it! Organizations like Project SoundCheck provide valuable information on what to look for and helpful bystander intervention techniques. (Read more in my Ottawa Life Magazine article Project SoundCheck Seeking a Safer Festival Season)
Now go on and swan dive into the deep end of the fest pool!
Recommended Articles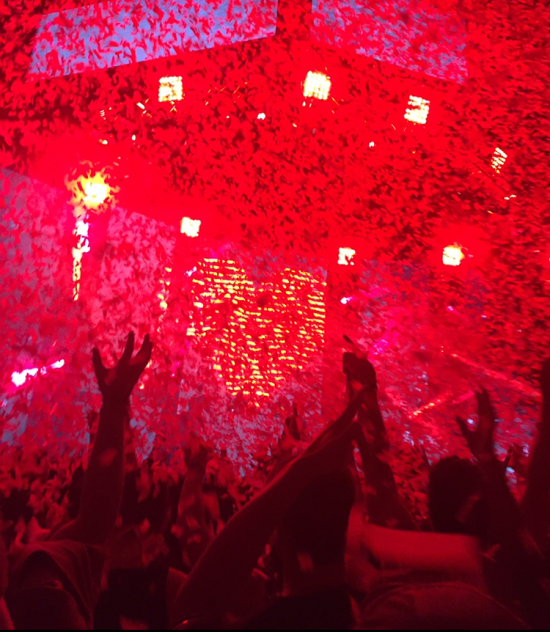 Festival season is right around the corner - think ahead so that you can focus on getting down, not your getup.
Read full story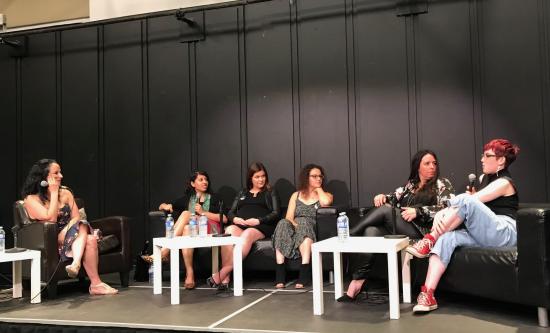 The second annual Eve Film Festival took place this past weekend and we had the opportunity of speaking with Maissa Houri, one of the organizers.
Read full story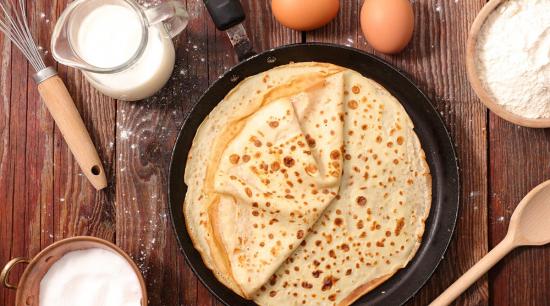 Practise your French while making crepes to mark the "Le Chaneleur
"
Read full story
Comments (0)
*Please take note that upon submitting your comment the team at OLM will need to verify it before it shows up below.