Top Stories
Ottawa Life Magazine responds to defamation suit filed by 'private citizen' Peter Sloly
Ottawa Life Magazine responds to defamation suit filed by 'private citizen' Peter Sloly
On June 11, 2021, Ottawa Police Chief Peter Sloly filed a defamation lawsuit against Ottawa Life Magazine (OLM), me and Carleton University Criminology Professor Darryl Davies because he was offended by an article OLM published about the Ottawa Police Service in March 2021 titled Rapes and Lies — the Cancerous Misconduct at the Ottawa Police Service. Interestingly Sloly did not file the document in his role as "Chief" of the Ottawa Police, but instead he did it as 'private citizen' Peter Sloly and claimed that the article was "malicious, false and part of a bizarre campaign to ruin his reputation." We have never written a word about Peter Sloly, 'private citizen'.
It is unfortunate that OPS Chief Peter Sloly is confusing and conflating his roles and responsibilities as chief with his personal self. More astounding and bizarre is that Sloly is now portraying himself as 'a victim' because of our reporting in the public interest on the depraved conduct and lack of accountability for rogue officers in the OPS. The 'real victims' are traumatized citizens in our community, many of them women—who have had to endure the effects of OPS police misconduct which includes assault, sexual assaults, alleged rapes and battery. The other 'real victims' are the many hard working and law-abiding OPS officers who have become collateral damage in the eyes of the public due to the behaviour of bad cops on the force. We stand by the article and all its content.
Over the past decade Ottawa Life Magazine has published over 100 stories about police oversight and police misconduct at the OPS, RCMP and other police services across Canada. These stories have been about the preponderance of cases of police misconduct in Ottawa and the lack of accountability for offending officers. They have focused on the lax oversight of OPSB members in holding rogue cops to account for egregious and at times very violent misconduct against citizens. We have written about the importance of the role of police in society and the need for better police recruiting training and oversight. We have written that by not holding bad cops to account for misconduct, a cumulative corrosive impact occurs that causes citizens to lose faith in the many good police who act with integrity each day. This concern is now very apparent with the 'Defund Police' campaign in Ottawa and many other cities.
We have called for serious consequences for OPS police who break the law and abuse their authority, especially when their victims are citizens. We have called out the OPS and other police when they have shown prejudicial behaviour towards minority and racialized communities and to the LGBTQ community. We have pointed out for many years that the biggest problem in policing in Ottawa is the amount of police misconduct and the breathtakingly awful oversight by the OPSB. We have written about the poor and at times oppressive or tyrannical leadership of senior OPS officers towards subordinates.
In 2018, OLM started tracking police misconduct in Ottawa and across Canada as reported by other major media via a link on our website titled 'Patrolling Police Misconduct'. A short three years later there are well over 300 stories regarding incidents of serious police misconduct and lax oversight of the police in Ottawa and across Canada. Many of the stories are shocking.
Between 2016 and 2018, OLM published a two-year series titled 'Misogyny Matters' about misogyny and oppressive behaviour in the RCMP. We wrote stories about the need for rank-and-file RCMP members to have a union because of the disturbing number of stories about the oppressive behaviour of RCMP management towards subordinates.
OLM has written extensively about police matters in Ottawa and across Canada for well over a decade before Peter Sloly was hired as the OPS Chief. When Peter Sloly was hired by the Ottawa Police Services Board (OPSB) in 2019, I sent him a friendly congratulatory note via Linked-In. I offered to meet with him at his convenience regarding Ottawa Life Magazine's perspective about police matters in Ottawa. Chief Sloly never took me up on my request to meet with him despite my following up with him a couple of times.
I would later learn that Sloly also refused to meet with Carleton University Professor Darryl Davies. Davies is recognized nationally for his knowledge of policing in Canada, was a Crown witness at the 2017 RCMP Canada Labour Code Trial and was recognized as an "expert witness" by the provincial court of New Brunswick. When Mayor Jim Watson inquired about Sloly's refusal to meet, Sloly responded with a petulant note lecturing Davies about a typo in his letter and never met with him. In his defamation suit, Sloly disparagingly refers to Davies as a 'part time instructor' at Carleton.
Despite not meeting with me, I sent OPS Chief Sloly a Linked-In email on February 10, 2020, to express a specific concern about a story we were about to publish about a gay man with AIDS (Rodney Mockler) who was improperly arrested and badly treated by the OPS. The incident ruined his life. He lost his job, his security clearance and self-dignity. I said I was so concerned about the behaviour of the OPS in this case that I was going to seek an opportunity to bring it to Mayor Watson's attention. Sloly sent me a one-line response saying, 'good for you'. I emailed him back saying, 'what does that mean?' He did not respond.
In December 2020, OLM published an article critical of the OPSB and Chief Sloly for taking 10 days to remove OPS Deputy Chief Uday Jaswal from his duties after he was charged with five counts of sexual misconduct by the Ontario Civilian Police Commission (OCPC). OLM questioned why the OPSB, and OPS Chief Peter Sloly had not immediately called in independent investigators after over 14 female OPS employees had complained of sexual harassment and misogyny by their superiors.
We noted that other media reported that Chief Sloly had told the OPSB that he considered these cases an internal matter. One of the complainants we were referring to is an OPS constable who alleges she was raped in 2011 by a superior officer. Despite reporting the crime to police, it took the OPSB more than two years to suspend Const. Kevin Benloss and they only did so in September 2020 due to a human rights complaint and media reports.
We wrote about OPS Sergeant Peter Van Der Zander, an officer with an excellent reputation and unblemished 17-year record of service who had complained to Chief Peter Sloly and other superiors at the OPS that his wife, an OPS employee had faced sexual harassment by former Deputy Chief Jaswal. Van Der Zander claimed Chief Sloly punished him for speaking up for his wife and took measures to oppress him. Van Der Zander has filed a formal complaint against Chief Sloly with the OCPC which they took seriously and are still investigating.
Under the Ontario Police Services Act there is a provision called tyrannical conduct and oppressive behaviour against subordinates. If someone working for the police feels they are being treated tyrannically or oppressively by a superior they can complain and if the complaint has merit there is an investigation by the professional standards branch, or a complaint can be sent directly to the OCPC. If an officer pleads guilty or is found guilty of this behaviour, steps are taken to remove them from command or from leading in a management role.
In June 2020, Professor Davies and I filed a complaint against the OPSB and OPS Chief Peter Sloly with the Ontario Civilian Police Commission (OCPC) asking them to investigate their conduct in dealing with rogue OPS officers; why no OPS officers who had been charged with serious crimes or misconduct in the past six years (over 75 officers) had been terminated with cause; why at least 15-17 OPS officers were being fully paid by taxpayers while on suspension as they awaited trial for criminal charges related to criminal misconduct; why OPS Chief Sloly and the OPSB did not call for independent investigators when they learned of the sexual misogyny cases at the OPS; why a constable who alleges she was raped was not being listened to; and we raised concerns brought to our attention in confidence by a sitting OPSB member who told us about what they perceived as alleged financial improprieties at the OPS and OPSB and other matters.
In February 2021, the OCPC responded to our complaint against OPSB and OPS Chief Sloly and requested we provide them with additional information, which we did. The OPS and Chief Sloly have acknowledged that they are aware of the complaint before the OCPC.
For two decades Ottawa Life Magazine has written articles in the public interest. That is the role of responsible media and responsible journalism. The principle of being able to report in the public interest on those in society who have great powers, including the police, and to hold them to account is a key pillar of democracy.
The real issue is why 'private citizen' Peter Sloly, not OPS Chief Peter Sloly, is suing us for defamation. These types of actions are referred to in legal circles as a SLAPP—Strategic Lawsuits Against Public Participation. Generally, they are used to have the effect of chilling individuals or organizations from speaking about matters of public interest. They are intended to censor, intimidate, and silence critics by burdening them with the cost of a legal defense until they abandon their criticism or opposition. In the typical SLAPP, the plaintiff does not normally expect to win the lawsuit. The plaintiff's goals are accomplished if the defendant succumbs to fear, intimidation, mounting legal costs, or simple exhaustion and abandons the criticism.
Before 'private citizen Sloly' filed his defamation suit against us, he directed his lawyers to send two threatening letters demanding that we retract our winter 2021 story, Rapes and Lies - the Cancerous Misconduct at the Ottawa Police Service and pay him money for personal damages. Yes, that is correct—the Chief of the Ottawa Police Service judged it appropriate to sue us a 'private citizen for personal damages' because he was upset about the content of our coverage related to the conduct of the OPSB and OPS. We ignored the threats and intimidation and so he directed his lawyers to file a defamation suit. He even announced that he planned to donate the $150,000 defamation damages he expected to be awarded to the Ottawa Boys and Girls club. Rather hubristic and presumptuous. A judge and the courts may have a different view and they will certainly have the final say in this matter--not 'private citizen' Peter Sloly.
The Rapes and lies - the cancerous misconduct at the Ottawa Police Service story that 'private citizen' Peter Sloly is so 'personally offended' over is based on fact and has all been reported in other media. The premise of the story is that years of incompetency by the OPSB and oppressive behaviour and poor leadership allowed a culture of misogyny to take hold in the OPS. We cited OPS officer Eric Post, an 18-year veteran who was charged with 33 criminal counts against seven different women including sexual assault and assault and uttering death threats. Post was suspended for three years on full pay and benefits before the Crown dropped 27 of the charges against him and he was found guilty and convicted on five charges. Constable Post was sentenced to probation' for these violent crimes and only had to resign from the OPS after his sentencing. One of Post's victims has committed suicide and two others expressed shock, anger, and abject fear when they learned Post was not going to jail due to negotiation with the Crown, OPS, and court. Post's female victims have cause to be 'personally offended' by this outcome.

We wrote about another OPS officer who was suspended on full pay after being charged with domestic abuse and is still serving as an OPS officer. We believe his victim of the abuse has cause to be 'personally offended'.
We wrote about OPS Constable Carl Keenan who brutalized his girlfriend in 2017 and was convicted in 2020 yet still remains as a constable with the OPS. He received full pay and benefits for two years while suspended waiting for his trial. We believe the female victim is 'personally offended' by that outcome.
We referenced OPS constable Yourick Brisebois who is charged with assault with a weapon and uttering threats. He is suspended on full pay awaiting trial. We believe his victim is 'personally offended'.
The article cites OPS Constable Jesse Hewitt who is charged with nine counts of misconduct for taking videos of vulnerable women. He too remains with the OPS, suspended on full pay. We believe these vulnerable victims and their families are 'personally offended' by this outcome.
We wrote about OPS Staff Sergeant Will Hinterberger who is awaiting trial on 21 charges including sexual assault and forcible confinement. He is receiving full pay as an OPS officer while suspended. We believe his victims are 'personally offended' by this outcome.
The article referenced a six-month review by Janice Rubin and Rubin Thomlinson LLP to 'independently' examine claims of sexual assault and sexual harassment within the OPS. We noted that the Ottawa Police Association (OPA) which represents all 1,480 OPS officers said the review is tainted because OPS Chief Peter Sloly and OPS Senior management have interfered in the process and were screening out complaints that should have been addressed by the review. Victims who were advised to go to an independent arbitrator over sexual harassment and misogyny by OPS management later learned that their independent complaint had to be first 'cleared' by the very OPS management team they were complaining about.
The article chastised OPS Board Chair Diane Deans and the Board for all of this continuing carnage without consequences. It noted there are currently 18-20 OPS officers criminally charged on suspension with full pay and benefits that is costing local taxpayers over $4 million per year.
Yet, instead of dealing with all the rampant misconduct and associated costs, just last week the OPSB and OPS Chief Sloly threatened to cut the hiring of racialized and minority officers unless the city council approved their request for yet another annual budget increase. In response to this, The Ottawa Black Diaspora Coalition (OBDC), the Coalition Against More Surveillance (CAMS) and Horizon Ottawa issued a statement saying, "After over a year of multiple scandals for the Ottawa Police, including several high-profile cases of violence, assault, and corruption charges – Diane Deans and the OPSB should take note: our community does not trust the Ottawa Police Services (OPS)". The list of reasons for this distrust is lengthy, publicly documented, and ever-growing. OBDC is vehemently opposed to this proposed increase and to any and all future budget proposals that would allocate additional resources to a violently racist police force.
The overburdened tax paying citizens in Ottawa may be offended by the Deans-Sloly-OPSB threat given that the chief administrative officer of the OPS was fired in April 2021 for financial improprieties. OPS Chief Peter Sloly and the OPSB refuse to disclose the specific details of the firing citing confidentiality. Ottawa taxpayers may be offended that no one on council or at the OPSB has called for an independent audit of the OPS given all of these improprieties and secrecy.
Interestingly, when Ottawa Mayor Jim Watson was asked about the Sloly lawsuit, his office responded that he was not commenting on the libel suit because it was filed by "Peter Sloly as a private citizen", not by Peter Sloly the Chief of the Ottawa Police Services or by the city.
The National Post, CTV News, Global News, the CBC, and the Fifth Estate have all reported about the misconduct and misogyny and oversight issues at the OPS. In February the Fifth Estate ran a shocking investigative story, Exposed: Sexism within Ottawa police. Chief Peter Sloly refused to speak with the Fifth Estate on the serious allegations made against the OPS in that program—all of which Ottawa Life Magazine has covered. But 'private citizen' Peter Sloly is not suing the CBC or others, instead he has targeted our publication because we are smaller. That is what bullies and temperamental people do. But we are not intimidated by any threat from OPS Chief Peter Sloly or his doppelganger, the temperamental 'private citizen' Peter Sloly
Ottawa Life Magazine stands by our story and reporting, and we will defend our stories in court through our excellent counsel Andre Marin and Marc Bourrie.
To protect the principle of the media being able to report on the Ottawa Police Service without duress or being threatened by a temperamental and easily offended OPS Chief who has filed a defamation lawsuit against us as a 'private citizen' to try and shut down our reporting about the OPS and OPSB, we are launching a GoFundMe campaign called STOP THE SLOLY SLAPP to offset our legal costs.
If you believe in freedom of the press and support our right to discuss and criticize police governance, please consider donating to our campaign. Funds will go towards our legal fees and, if should we succeed in having it dismissed, all funds will be donated to Maison Libère-Elles, a local women's shelter that homes women and children who are survivors of domestic violence, substance abuse, poverty, and other adversities."
Recommended Articles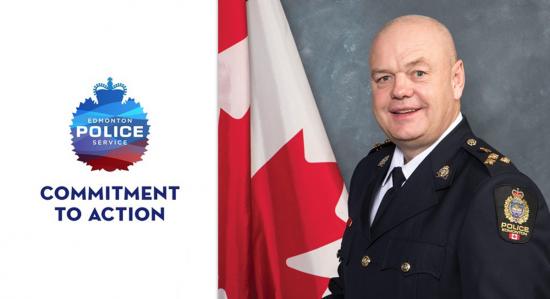 Chief Dale McFee is writing the book on police reform in Canada. Mayor Watson, the OPS, and the Police Board would be well served by reading it.
Read full story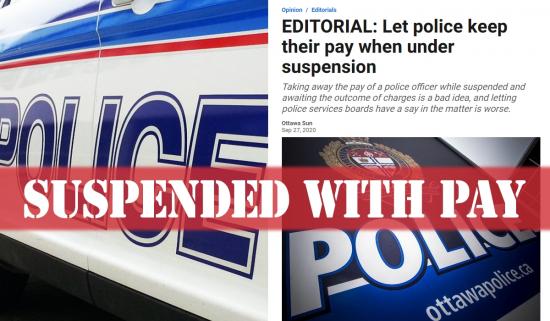 The excuse offered by the Ottawa Sun for not suspending officers without pay would only be valid if their job was taking bribes, uttering death threats, sexually assaulting. colleagues or mocking the mentally ill.
Read full story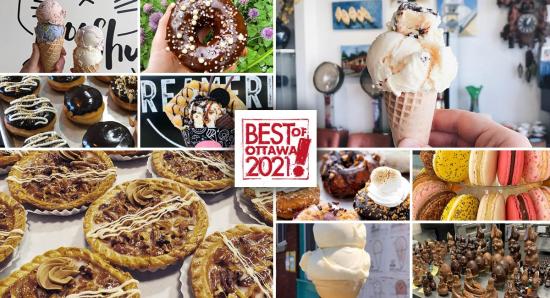 After over 20-years writing about life in Ottawa, we think we have a pretty good idea of the best of what this city has to offer. Check, share and discuss #OLMBest every week!
Read full story
Comments (0)
*Please take note that upon submitting your comment the team at OLM will need to verify it before it shows up below.