Politics
Ottawa Life's 2019 Election Outlook: Orléans - What goes around comes around
Ottawa Life's 2019 Election Outlook: Orléans - What goes around comes around
Orléans (formerly Ottawa—Orléans, Gloucester—Carleton and Carleton—Gloucester) is a federal electoral district in Ottawa, Ontario, Canada, that has been represented in the House of Commons of Canada since 1988. The riding was created as "Carleton—Gloucester" in 1987. Its name was changed to "Gloucester—Carleton" in 1996, but then changed back to "Carleton–Gloucester" in 1997. It was changed again in 2000 to "Ottawa—Orléans" and to just "Orléans" in 2013. Despite having an English-speaking majority, Orléans is among the most francophone of the Ontario federal ridings, and a major centre of the Franco-Ontarian community. According to the 2001 Statistics Canada report, 35% of the riding population speaks French as their mother tongue. In recent years, the riding has experienced a major growth of population and increased housing projects. (Source:Wikipedia)
---
David Bertschi is exactly the type of person that we need as a Parliamentarian. The fluently bilingual lawyer and small business owner has lived in Orléans for over 30 years. He's been an Assistant Crown Attorney and worked as a Human Rights Prosecutor in Ontario. Oh, and did I mention that he ran for the leadership of the federal Liberal Party in 2013 and did quite well given that there was no oxygen for anyone else in that race but "Justin".
He is a smart, thoughtful person - both a Blue Liberal and a Red Tory. Yet, despite running for the Liberal leadership and raising hundreds of thousands of dollars for the party along the way, Bertschi was unceremoniously and undemocratically dumped as a candidate in a coup orchestrated by Trudeau's backroom boys a month before the nomination in 2015. They parachuted in former Army General Andrew Leslie to run as the Orleans candidate. He was billed as a top advisor to Justin Trudeau who brought decades of military and defence policy experience to the third-place Liberals. Leslie won the suburban swing riding known for its large population of public servants, military members and veterans, but was never put in the cabinet. Due to his profile, he was often caught in the crossfire as the Trudeau government became mired in numerous scandals including the Admiral Marc Norman Affair (Norman lives in the riding!); suing Veterans in court to repress their benefits while at the same time paying Omar Khadr $10.5 million dollars and covering his legal fees; supporting the return of ISIS fighters to Canada and suggesting Canadians could learn something from their experience (despite the war crimes they had committed);and military austerity cuts that have crippled the Canadian forces to levels of underfunding not seen since the 1990s. Earlier this year, Leslie read the tea leaves and announced he was quitting politics, leaving the Trudeau liberals with at least some of his dignity still in tact.
After being forced out, Bertschi sued the Liberal Party for wrongful disqualification and in 2016 they settled the dispute out of court. During this period, Bertschi was encouraged by many in the riding to run for the Conservatives.The Conservatives embraced him and he is now on the cusp of proving that old adage that what goes around comes around.
With one day to go before the election writ drops, the Liberals in Orléans have still not nominated a candidate to replace Leslie. NDP candidate Jacqueline Wiens faces an uphill battle in the riding which has never voted for socialists. This, combined with the financial crisis the party is facing and the uneven leadership of NDP leader Jagmeet Singh whose record on defence and Veterans issues is non-existent, will make her a tough sell in Orleans. The Green Party candidate is Michelle Peterson.The Greens seem to be a viable alternative to the NDP nation-wide but they have also never fared well in Orleans. Roger Saint-Fleur is the People's Party of Canada candidate. The real race, however, will be between Bertshci and whomever the Liberals drop in as their last minute candidate. Given Bertschi's credentials with many local liberals, his ties to the riding and his new found support in the Tory Party, the edge has to go to him going into the campaign.
Current MP -Andrew Leslie - Liberal Party (NOTE: the Liberal Party have not yet selected a candidate to run for them in Orleans)
Born into a multi-generational military family, Andrew enjoyed a decorated 35-year career with the Canadian Armed Forces. His career has included a variety of command and staff positions in numerous overseas postings with the UN and NATO.
In addition to his extensive military experience in Canada, involving disaster relief in floods and the 1998 Quebec ice storm, Andrew has served on international missions included leading troops in Germany, Cyprus, the former Yugoslavia, and, most recently, Afghanistan. His service has been recognized on numerous occasions; among his Canadian distinctions, he was appointed Commander of the Order of Military Merit in 2005 and was awarded the Meritorious Service Cross.
After a successful career in the Canadian military, Andrew retired in 2011, and worked as a senior vice president of CGI Group Inc., a Canadian information technology corporation. In 2013, he founded his own consulting firm specializing in leadership and strategy. His professional experience is complemented by several academic degrees including a Bachelor's degree in Economics from the University of Ottawa, the Royal Military College for his MA, as well as professional development at the Harvard Business School in Management.
Mr. Leslie was elected as Member of Parliament for the Liberal Party of Canada representing Orléans in October 2015. He was the co-chair of the Liberal Party of Canada for the International Advisory Committee, focusing on foreign affairs, defence, veterans, international trade, international aid, security, immigration and cyber security. In his first term, Mr. Leslie held the role of Chief Government Whip and currently serves as a Member of the Queen's Privy Council for Canada as well as the Parliamentary Secretary to the Minister of Foreign Affairs.
David Bertschi - Conservative Party
David Bertschi is a bilingual lawyer, and a small business owner who has represented the people of Orléans for over 30 years. He has also served the important roles of Assistant Crown Attorney and Human Rights Prosecutor in Ontario. David has worked for middle-class families, business owners, new Canadians, victims of crime, marginalized individuals, and our veterans, and he is proud to be a voice for residents as the Conservative Candidate in Orléans. He was born in St. Adèle, Quebec and studied at Carleton University, and the University of Windsor in law. David is a fierce advocate for Orléans. He has volunteered with the Orléans Chamber of Commerce, the Orléans Rotary Club, the Gloucester and Eastern Ontario Resource Centers, Project Quick Start for children with Autism, and the Royal Canadian Legion Branch #632. David and his wife Debbie raised their blended family of six children in Fallingbrook, Orléans.
Jacqueline Wiens - NDP Party
Wiens believes that government needs to serve the will of the people and must provide equity, justice, and prosperity for all. Despite having a comfortable, middle-class upbringing, her life experience as a young adult has guided her to activism. From personal struggles with physical and mental health to seeing how society creates barriers and maintains inequality, she was inspired to take action to help create a better future.
In order to bring about change, she believes in a bottom up approach to politics. Most important is an open, ongoing dialogue so that what's important to her constituents, locally and nationally, will form the foundation of the issues she will champion.
Michelle Peterson - Green Party
Michelle Petersen is currently growing her own business in Orléans as a Registered Psychotherapist after working in the community services sector in Ottawa for 15 years. Her many years of frontline work gave her a profound understanding of the realities of individuals and families in need of community support.
Michelle believes all Canadians should have access to clean water, clean air, affordable housing, education, employment and health services — including mental health supports. Her extensive experience in counselling, coordinating and teaching has made her a skilled leader and communicator who brings a sense of honesty and integrity to all her work. Michelle is invested in representing this community.
She grew up in Orléans and returned to Orléans to raise her own child. As a kid, she played ringette and soccer with Gloucester Associations, attended École élémentaire catholique Des Voyageurs, École intermédiaire catholique Léo D Côté and École secondaire Garneau. She was present at SOS Montfort and recent protests against Doug Ford's cuts to francophone services. A proud Franco-Ontarian, she will advocate for French services and promote francophone culture in Orléans and across the country.
As a working single-mom of a vibrant five year old, Michelle understands firsthand the current challenges facing women. From 2010 to 2018, she worked for the CALACS francophone d'Ottawa, the francophone women's sexual assault support centre. It is through her work supporting survivors that she developed a keen interest in politics. She became acutely aware of the power of decision-makers and government to bolster social services and support our most vulnerable people. She will continue to defend women's rights, work towards achieving equity and eliminate violence perpetrated by men.
Michelle feels the urgency to immediately address the current and future impacts of climate change. She wants her child to grow old in a country that is leading the way towards social and environmental justice for all, and will support policies to make that vision a reality. Michelle has had dreams of being the first elected female Prime Minister since she was ten years old, and longs to see the true diversity of Canada represented in the House of Commons. She strongly believes that all Canadians, be they women, transgender, indigenous, immigrant, racialized, LGBTQ2+ or physically impaired, deserve to feel that they are seen and that they are heard.
Roger Saint-Fleur - PPC
University professor, teacher, educator (DIL, TSA class), Dr. Saint-Fleur is a citizen serving his community. For more than 25 years, he lives and has lived in the National Capital Region, Ottawa-Orleans.
Dr. Saint-Fleur holds a PhD in Practical Theology from Saint Paul University in Ottawa, a thesis co-supervised by Collonges-sous-Salève University in France, a Master Degree in Pastoral Theology from the same university and a Master of Arts in Religion from Andrews University in Berrien Springs, Michigan.
Lieutenant of the Canadian Armed Forces Supplementary Reserve, his love for his adopted country is unequivocal.
Recommended Articles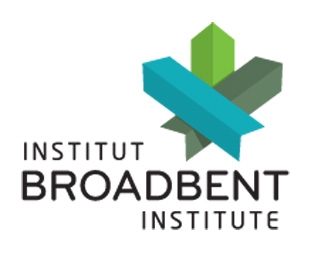 The majority of families with children under 18-years-old would receive little to no benefit from th...
Read full story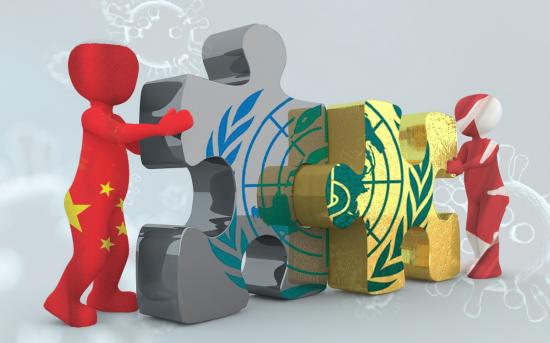 The COVID-19 pandemic is an unprecedented global crisis . . . Only with solidarity can the international community defeat this pandemic.
Read full story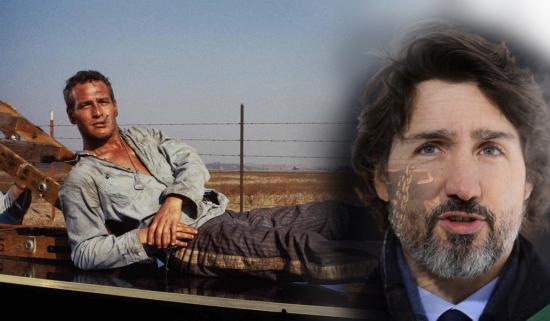 The captain in Cool Hand Luke (1967) wasn't referring to Canada's vaccine roll out but man, his famous line is apt.
Read full story
Comments (0)
*Please take note that upon submitting your comment the team at OLM will need to verify it before it shows up below.