Politics
Ottawa Life's 2019 Election Outlook: Ottawa South — David McGuinty should be in Cabinet, so what's up with that?
Ottawa Life's 2019 Election Outlook: Ottawa South — David McGuinty should be in Cabinet, so what's up with that?
David McGuinty is many things. The Member of Parliament for Ottawa South has been active in politics and government in the city for over 30 years. He is a lawyer with a diploma in Agriculture, a literature degree, two law degrees from Canada and one from the London School of Economics. He is also a Harvard-trained mediator and negotiator. McGuinty ran his first campaign while still in university back in 1987. At that time, his father, the late great Dalton McGuinty Sr., ran for the provincial Liberals against the Big Blue Machine in Ottawa South and defeated a very popular Conservative incumbent, crushing their decades-long dominance of the provincial riding. (Today, that would be like the Tories somehow winning in Vanier!).
Dalton McGuinty Sr. was a popular, passionate and charismatic character whose unexpected and untimely death just three years into his first mandate was a sad moment in the political history of the city. David McGuinty, along with brother Brendan, took up their father's mantle and won the provincial riding again in the 1990 election, working on behalf of their older brother Dalton. They ran the 1997 leadership campaign that put Dalton McGuinty in as head of the Ontario Liberal Party and went on to run the campaigns that kept him in office as Ontario Premier for over a decade (2003-2010). Throughout all of this, David and Brendan remained his closest confidants.
David McGuinty ran for the federal Liberal seat in 2004 and has been re-elected with increasing majorities each time, including with 60 per cent of the vote in 2015. He is currently the Chairman of National Security and Intelligence Committee of Parliament. Although widely mentioned as a potential federal Liberal leadership candidate, he chose not to run for the leadership in 2012.
It is both incredible and inexplicable, and a loss for Ottawa, that David McGuinty is not in the Trudeau cabinet. The reality is that he is one of the most capable and experienced MPs on the Hill and outshines anyone currently sitting in the underperforming front bench of Prime Minister Justin Trudeau's government. Sadly, McGuinty is but one glaring example of several where Prime Minister Trudeau chose to ignore capability and instead selected his ministers based on his social construct model rather than a capacity test.
How else do you explain having utterly incompetent disasters like Maryam Monsef (Minister of Status of Women), Seamus O'Regan (Indigenous Services), Harjat Sajin (DND ), Carla Qualtrough (the clued out Minister of Public Services and Procurement and Accessibility who has further fumbled the Phoenix file), Bardish Chagger (the highly toxic Leader of the Government in the House of Commons), the supremely incompetent Amarjeet Sohi (whose only criteria for cabinet seems to be he is a Liberal elected in Alberta) or Bill Morneau (the fumbling Finance Minister who is so involved in the SNC-Lavalin mess) in cabinet and not someone like Ottawa South MP David McGuinty.
If Justin Trudeau manages to win the re-election, even a minority government, he will hopefully bench the incapables and put his best skaters on the ice. First line centre should be Ottawa South's David McGuinty who could easily be a Minister of Finance, Environment, Justice, Health or any other big portfolio. There are others too - Toronto Beaches Liberal MP Nathaniel Erskine Smith, New Brunswick MP Wayne Long and British Columbia MP Dr. Hedy Fry, to name a few. If Trudeau loses and there is a leadership, McGuinty would still be at the top of a short list of potential candidates.
Andrew Scheer and the Conservative party have no intention of making the re-election of David McGuinty in Ottawa South easy for the Liberals this fall. Tory candidate Eli Tannis is a well known and respected businessman and community philanthropist. His campaign is well financed and he appears to have a core team helping him. However, McGuinty is very popular and prescient in the riding and is known for running his campaigns with a high energy ground game with lots of volunteers, canvassing and events.
The NDP candidate, Morgan Gay, is a national negotiator with the Public Service Alliance of Canada (PSAC). Interestingly, the biggest issue facing civil servants in Ottawa in their history was, and still is, the Phoenix pay scandal. Incredulously, PSAC's tepid response to this massive pay failure has made many public servants question why they even have a union. There were no strikes, no mass walkouts, no work stoppages, no real impact protests on behalf of its membership to hold the liberal government to account for the pay service delivery disaster. PSAC held a few lunchtime rallies for members but given the seriousness of the scandal, their response has been an embarrassment. Between that and the continuing collapse of the NDP infrastructure under current leader Jagmeet Singh, it is hard to see why voters in Ottawa South would cast a vote for the party. Les Schram is the Green Party candidate and while no one expects them to win the riding it will be interesting to see if they can overtake the NDP. Yesterday there was a mass defection of disgruntled former New Brunswick NDP candidates as 14 of them quit the party, throwing their support behind the federal Greens. Gay must hope that this mood does not spread further to Ontario.
In Part 6 of Ottawa Life's election outlook series, we profile Ottawa South candidates David McGuinty, Eli Tannis, Morgan Gay, Les Schram, Rodgrigo Andre Bolanos and Jean-Serge Brisson below:
Current MP - David McGuinty - Liberal Party
David McGuinty was born and raised in Ottawa South in a family of twelve, with a strong tradition of public service. He is a leading public figure whose extensive domestic and international experience defies labels, and he has been recognized at the highest level for his contributions to his community.
A fluently bilingual lawyer by trade, he has worked with governments, businesses, and not-for-profit organizations around the world on a broad range of matters including the economy and the environment.
At the age of twenty-one, David earned his Diploma in Agriculture from the Kemptville College of Agriculture in Ontario. He helped run a succession of family-owned businesses while earning a Bachelor of Arts in English Literature at the University of Ottawa, specialized diplomas in Civil and Comparative Law at Université de Sherbrooke in Quebec, a Bachelor of Laws at the University of Ottawa, and finally a Master of Laws at the London School of Economics and Political Science in 1991.
He led deliberations among prominent Canadians representing the private sector, labour movements, federal, provincial, and municipal governments, environmental and aboriginal organizations and other non-governmental organizations. His work has placed him among the foremost Canadian experts on green budgeting, brownfields, and the nexus between the economy, the environment, and social issues. Also, from 1995, David served as National Program Director of LEAD Canada, an NGO where he worked with CIDA among other many organizations. With LEAD, he mentored future leaders across Canada and internationally in Africa, Latin America, Asia, and the United States.
David has also advised the Rockefeller Foundation. David is a Harvard-trained mediator and negotiator and received the Queen Elizabeth II Golden Jubilee Medal for "outstanding and exemplary contributions" to his community and to Canada.
In June 2004, David was elected to the House of Commons as Member of Parliament for Ottawa South. At this time, David and his brother Dalton became the first siblings in Canadian history to hold elected office both provincially and federally in the same riding concurrently. Since his election in 2004, David has served as Liberal Critic for Transport, Infrastructure and Communities, Official Opposition Critic for Energy and the Environment, Vice Chair of the House of Commons Standing Committee on Environment and Sustainable Development, Chair of the National Capital Region Liberal Caucus, Official Opposition House Leader, and Acting Liberal Whip. He currently serves as the Chair of the National Capital Region Government Caucus and on the Executive Committees of the Canada-United States Inter-Parliamentary Group, the Commonwealth Parliamentary Association, the Inter-Parliamentary Union and the Canada-Japan Inter-Parliamentary Group.
Eli Tannis - Conservative Party
Eli Tannis is a businessman, philanthropist, and your Conservative candidate in Ottawa South. Born in Ottawa to Lebanese immigrants, Mr. Tannis served as Vice President of Tannis Food Distributors, a family-based business that has operated in Ottawa South since 1976.
In addition, Mr. Tannis has also served as President of the riding's Hawthorne Business Park Association. In addition, Mr. Tannis is a founding member of the Tannis 21 Foundation, which has contributed more than $1.3 million to local community hospitals, research, health care, and other Ottawa-based charities.
Mr. Tannis and his family are also the main benefactors of Karen's Place, a housing development for people with mental health needs. Mr. Tannis, a married father of four, understands the importance of a strong community and strong businesses alike and is committed to improving Ottawa South through getting tough on crime, tax cuts, and creating an environment that supports local businesses.
Morgan Gay - NDP Party
Morgan Gay is a community organizer and activist based in Ottawa South. He is a National Negotiator with the Public Service Alliance of Canada, and the Co-Chair and co-founder of Pacifi, an organization promoting peace and nuclear disarmament.
Morgan is also a Director and Secretary of the Alta-Vista Community Association, a Board member of Billings Estate Historical Site Board, and has been a long-time delegate to the Ottawa District Labour Council.
He is committed to campaigning on a bold and progressive agenda that responds to the climate crisis, income inequality, and increased investments in our public services.
Les Schram - Green Party
Les Schram has lived in Ottawa South with his wife Maggie for over thirty years. They have three children and six grandchildren, all of whom are avid hikers, campers and outdoor enthusiasts.
Les is a graduate of Carleton University and has two financial industry certificates, Group Benefits Associate and Chartered Health Specialist. He is currently working towards the Chartered Financial Planner designation. While at university, Les became deeply involved with the Mayor's Committee on Youth advocating for services for homeless and addicted youth. Not surprisingly, Les began his working life in the social service sector, working for ten years with organizations including the YMCA, Youth Services Bureau, and Roberts Smart Centre.
After this, Les worked for almost four decades as a self-employed group benefits broker and consultant. He also served for over five years on the board of the Roberts Smart Centre, a non-profit that provides treatment for aggressive teenagers. He represented the board during two union negotiations and served for one year as chairman.
Additionally, Les spent over a decade on the finance and audit committees of the board of Impatica, a publicly listed for-profit corporation. Les believes that we can have a prosperous and sustainable future. He knows that many of the technological means for confronting climate change are already at hand and these are constantly improving. However, what is needed is rapid change. This can only occur when economic policy, laws and regulations consistently support social and economic equity, the development of green technologies and place environmental protection at the centre of planning.
Les joined the Green Party in 2015 because he believes they are uniquely qualified to bring about the necessary changes to build a better future for all Canadians.
Rodrigo Andre Bolanos - PPC
To learn more about Bolanos, click here.
Jean-Serge Brisson - Ontario Libertarian Party
Jean-Serge Brisson was born in 1954 in Embrun, Ontario. He was raised on a dairy farm, attended high school and ultimately opened his own radiator repair business in 1974 in the same small Ontario town. He first became involved in politics in 1980, enticed by the compulsory metrification issue, joined the Libertarian Party in 1986 and ran for the party in the 1988 federal election. He was elected to the boards of both federal and provincial libertarian parties in the early 90's and has remained active on both boards ever since.
In October 1990, Jean-Serge initiated a "Tax Collection Protest" levied against the Provincial Sales Tax of Ontario, as well as the GST with the federal government. The accusation levied against both levels of government was that "slavery" was being used against private business in the collection of these taxes for governments. To this day, there has been no action to contest this accusation in court, and Jean-Serge's business, "Independent Radiator", has legally "not" collected any taxes since October 1991.
Jean-Serge first became leader of the Libertarian Party of Canada during the 2000 party convention and was re-elected as leader in 2005. Prior to becoming leader, he ran as a candidate in the 1988 and 1993 federal elections, and in 1990 and 1995 in the Ontario provincial elections.
Recommended Articles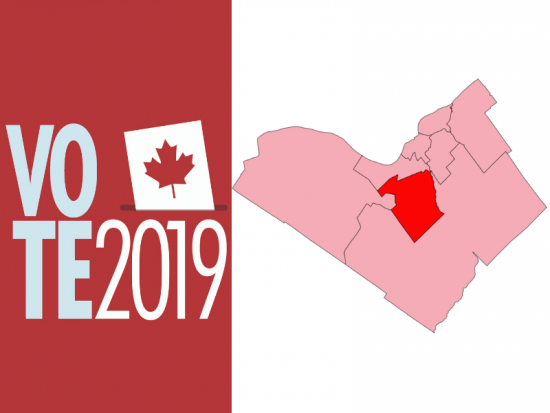 In Part 5 of Ottawa Life's election outlook series, we profile Nepean candidates Chandra Arya, Brian St.Louis, Jean-Luc Cooke and Azim Hooda.
Read full story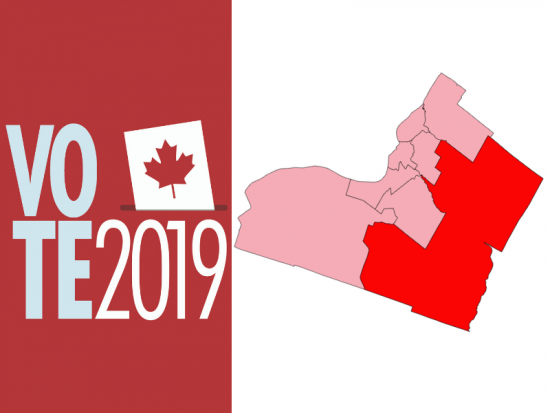 In Part 3 of Ottawa Life's election outlook series, we profile Ottawa Carleton candidates Pierre Poilievre, Chris Rodgers, Kevin Hua, Gordon Kubanek and Alain Musende.
Read full story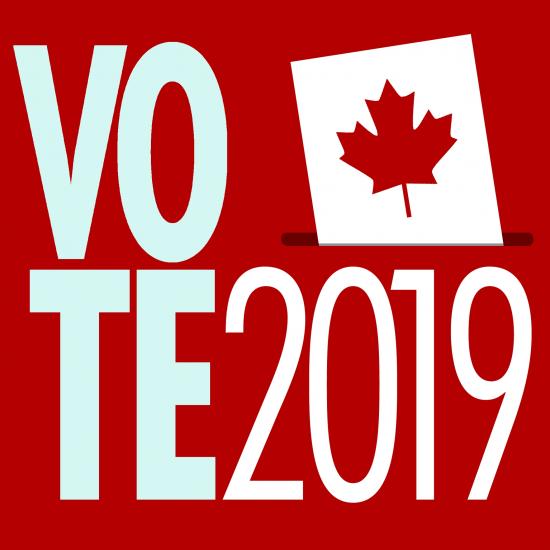 This is sure to be one of the most contentious election in decades.
Read full story
Comments (1)
*Please take note that upon submitting your comment the team at OLM will need to verify it before it shows up below.