Ottawa, Music and Inspiration
Music and Ottawa go wonderfully hand in hand. The city is brimming with musicians. Ottawa is blessed with excellent schools, dedicated music teachers, performance opportunities and excellent ensembles and festivals.
I was recently reacquainted with the home grown contemporary music composer, Colin Mack. Ottawa born Colin continues to make the city his home. He and his wife, pianist Claudia Cashin, compliment each other in perfectly. They have been collaborating musically for over thirty years. I could not resist a composer profile and especially one of a composer so deservedly celebrated. Not only that - once upon a time he was my music harmony teacher!
Classical and art music often conjures notions of stuffy old world composers
who grace the programs of traditional concerts the repertoire of established orchestras and music making. Colin is very much alive and well and composing in Ottawa. His influences include many contemporary music pioneers such as Oliver Messien. He studied with several Canadian contemporary musicians: Steven Gellman (Toronto born composer who calls Ottawa home and University of Ottawa professor. Colin also studied with Michel Crosley, Jose Evangelista (Montreal based), and Bruce Mather (Montreal based) to name a few. He is in some grand Canadian company.
The music covers a wide range of forms including solo performance, chamber music, orchestral, vocal, choral and film. He has enjoyed international performances of his compositions and has had commissions from the Ontario Arts Council and Espace Musique. Colin's recordings include, "Hail" and "Imprints". The liner notes of the "Imprints" disc include praise from some who have been influences and inspirations of and for his music. Steven Gellman wrote that he is a "…true poet in music." Stuart Hamilton praised Mack's response to poetry and calls him "…an extremely talented composer." Verna Jacobson acknowledged his artistry by citing "…imagination and craftsmanship…"
Colin and I exchanged ideas. I wanted to find out about influence and inspiration. Candid - I believe a portrait is painted of a gem of a truly local classical music maker.
JD
Considering the attractiveness of larger urban centers for cultural and artistic opportunities and experiences what is it about Ottawa that keeps you based there? Is it the ability to communicate from and to anywhere in the world by internet? Is there still a need to be able to be face to face with fellow artists or those involved in your work?
CM
Why not Ottawa? We lived a summer in London in 1980 and the fall of 1986 near NYC (where my wife, pianist Claudia Cashin-Mack grew up) I have a pretty good idea of what we were giving up. The National Capital is a very livable place. It has been wonderful to raise a family here. We live close to the Ottawa river and not too far from the Rideau Falls, great for cycling, skiing, walking, canoeing. Close enough to Montreal to do graduate studies at the University of Montreal…Close enough to Toronto to take in Orfeo ed Euridice, attend a reception at the CMC for the CLC's 60th…have several very productive face-to face sessions with librettist Sharon Singer and dramaturge/director Guillermo Silva-Marin for my upcoming opera Isis and Osiris - Opera in Concert (St. Lawrence Centre) March 31, April 1,2012.
The internet and electronic communications are great and getting easier all the time.
JD
Where does your inspiration come from - do you have a muse?
CM
My family and friends, my surroundings - including my work, my inner thoughts and beliefs, Canada, the world in general...particularly the positive stuff!
JD
You are also a piano tuner. How do your technical and artistic creative sides come together? Do you see them as uniquely integrated with one symbiotically connected to the other?
CM
Perhaps somewhat like Eusebius and Florestan in Schumann's Carnaval. It's satisfying to be able to focus regularly on the very orderly acoustical world of intervals, beats and proofs. Often creative ideas come while doing this.
JD
I see that three of your compositions will be featured in performance at the National Gallery of Canada as part of Music and Beyond - How did that come about?
It is quite impressive that you have had your work performed by the founding director or the Music and Beyond festival, Julian Armour. This seems indicative of the Ottawa Classical music community?
CM
I have known Julian Armour since Montreal in the early 1980's. (We had both done our undergraduate studies at U of O). He was asking for repertoire
we could play together… The next time was after a concert in Ottawa (shortly before he founded the Ottawa International Chamber Music Festival). He invited me along with his wife, violist Guillaine Lemaire and the other performers and supporters to a restaurant. I remember in particular a conversation with one of the supporters about opera and my future plans which are only now coming to fruition. Claudia and I have been active supporters and participants in the festival for many years. After carefully studying my compositions Julian's first request was to program my organ suite "Reflections on a Biblical Theme in James Joyce's Ulysses". It was performed by Scott Bradford. Others followed…a song "Destiny" - text by Sharon Singer performed by Doreen Taylor-Claxton and Claudia. Julian arranged to have it broadcast nationally on CBC's "Canada Live".
I attended the Borodin quartet's performances of the Shostakovich string quartets - during Julian's last year as music director of the OICMF. In 2006, the composer's 100th anniversary, I composed "In Memorium Shostakovich". At Claudia's suggestion, I approached Julian to record it for my CD "Imprints"…he suggested the violinist, the recording venue and the liner notes translator. He was also one of the guest speaker's at the CD launch and has programmed it on Galaxie. My Music and Beyond concert July 11, 2011 will be the first time he performs it live. Last year I received a City of Ottawa commission to compose "A Canadian Gallery". The first movement was premiered last July 8, 2010 on our 32nd anniversary. The movement is based on a painting by Lawren Harris of Maligne Lake in Jasper National Park which we visited on our honeymoon. The other three movements will be given their world premiere July 11: Northern River (Tom Thomson); Indian Hut:Queen Charlotte Islands (Emily Carr); The Red Maple (A.Y. Jackson).
Colin Mack is local, creative, inspirational and dedicated to his art. His music is reflective and evocative. I encourage you to look for his music in performance. The upcoming Music and Beyond festival is a perfect tribute and venue for this Ottawa born musician and composer. Be sure to mark the July 11th performance on your Ottawa events calendars.
Recommended Articles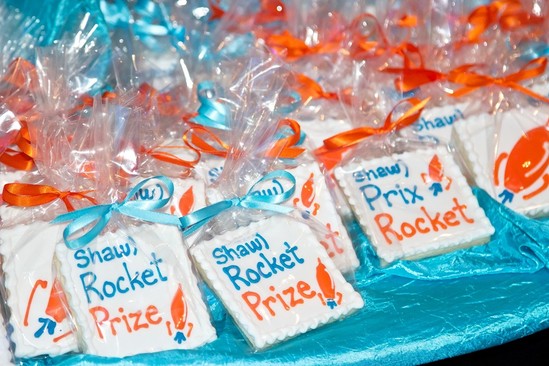 All photos by Andre Gagne. On Wednesday night the Shaw Rocket Fund held its annual evening of kid fr...
Read full story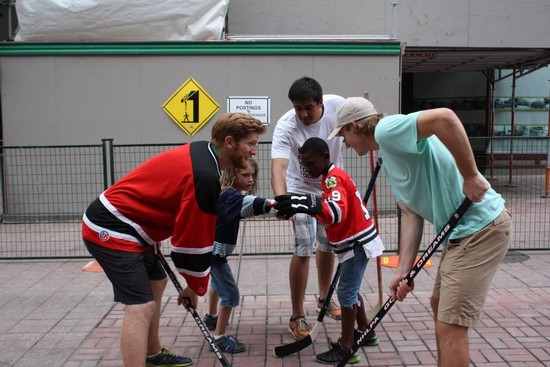 The summer weather may be heating up, but who says that means hockey season is over? Grab your hocke...
Read full story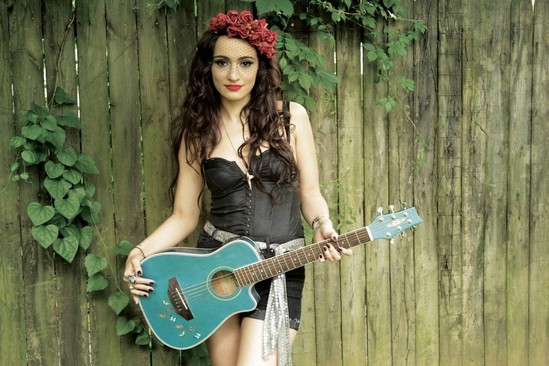 For any traveling musician, the long, lonesome stretches of road that bind concert stages to one ano...
Read full story
Comments (0)
*Please take note that upon submitting your comment the team at OLM will need to verify it before it shows up below.