Business
Ottawa partnership to further help connect immigrants to employment
Ottawa partnership to further help connect immigrants to employment
World Skills Employment Centre launches research initiative aimed at deepening employer partnerships to help newcomers integrate into in-demand labour sectors
A new partnership in Ottawa offers an opportunity for immigrants who face challenges gaining employment while supporting local businesses.
The World Skills Employment Centre and Carleton University initiative will help over 700 newly arrived immigrants to Canada.
World Skills Employment Centre, founded in 1997, responds to the needs of the Ottawa labour market while also promoting the skills and talents of new Canadians. In doing so, they help assist the economic integration of newcomers to Canada.
The centre helps over 3000 people annually. Executive Director Mengistab Tsegaye explained that the time is right for this new program especially given the ongoing recovery from the Covid-19 pandemic and the resulting labour shortages. "This research project will be paramount in enhancing further understanding in the settlement sector as it explores the impact of a sector-specific employer engagement strategy to increase employer awareness of newcomer talent and to meet their hiring needs. This will also further assist newcomers' economic integration into the Canadian economy."
From the employer side, Tsegaye said that Work Skills will "focus on creating a larger pool of engaged employers in 15 sectors who are aware of newcomer talent and skills, and are engaged in labour market integration of newcomers through participation in coaching and networking events, mentorship, sharing of job postings, interviewing and hiring of newcomers."
He went on to say, "Employers can support this initiative by helping newcomers to acquire the knowledge, skills, and connections that prepare them for the Canadian labour market, promote civic engagement and create a sense of belonging."
The project is funded by Immigration, Refugees, and Citizenship Canada through the Settlement Program Service Delivery Improvement stream that invests in projects that explore how to better integrate newcomers in their new communities and support the settlement sector as it recovers from the pandemic.
The partnership program encompasses diverse sectors, including not-for-profit, business services, finance, construction, IT, public administration, healthcare, social assistance, transportation, natural and applied sciences, education, retail, waste management, hospitality, tourism, and warehousing.
As the World Skills Employment Centre rolls out the program, the Carleton University Centre for Research on Inclusion at Work (CRIW) will research the program's effectiveness, using its expertise to support workplace integration efforts.
CRIW's Operational Director, Dr. Luciara Nardon, who is leading the research and evaluation project, spoke of the partnership, saying: "We are pleased to bring our research expertise to the table to support initiatives that impact workplace inclusion efforts in the community."
Carleton's Sprott School of Business is also supporting the program. Dean Dana Brown spoke of the benefits:"Partnerships connecting academia with community organizations can lead to insights and innovative ideas to create a more inclusive, equitable and prosperous society."
The Ottawa recruiting industry also supports the new program and sees immense benefits. Sari Cantor, a partner at Recruiting in Motion, said: "Collaborating with the World Skills Employment Centre for almost five years has been beyond a privilege. Working with the participants through their job search journeys exceeds a professional commitment. Seeing their successes as part of the Nation's Capital's workforce is a heartwarming experience, and we are looking forward to continuing this amazing collaboration."
The new program will have the financial backing of Immigration, Refugees, and Citizenship Canada through its Settlement Program Service Delivery service. This department focuses on better integrating newly arrived immigrants into communities across Canada and supports broader immigration to Canada as it recovers from the Covid-19 pandemic.
The Hon. Sean Fraser, Minister of ImmigrationRefugee and Citizenship Canada, stated, "Newcomers enrich the cultural fabric of our society, and are helping Canada build back better as the economy recovers from the global pandemic." He went on to say: "That is why we are investing over $100 million over the next three years under the Service Delivery Improvement funding stream for organizations such as the World Skills Employment Centre to help position newcomers for success in their communities. Because when newcomers succeed, we all succeed."
With Canada coming back following two years of economic hardship, Worlds Skills Employment Centre is not only helping the country recover by supporting the immigrants who help build Canada to get the best employment in developing sectors, but they are also assisting Canadian businesses.
For more information about the Sector Specific Employment Initiative, click here.
PHOTO: ISTOCK
Recommended Articles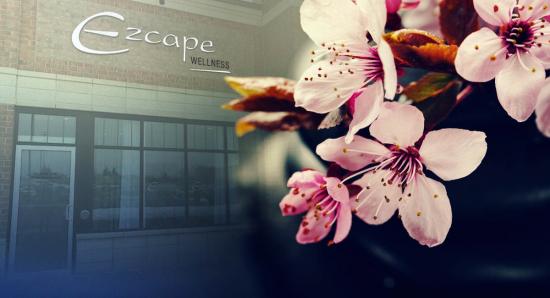 Our wellness team of professionals is dedicated to providing our community with alternative services, working with you to improve your health, well-being, and quality of life.
Read full story
Canadian Credit Unions show the value of having a community-based financial system that provides financial independence from large banks
Read full story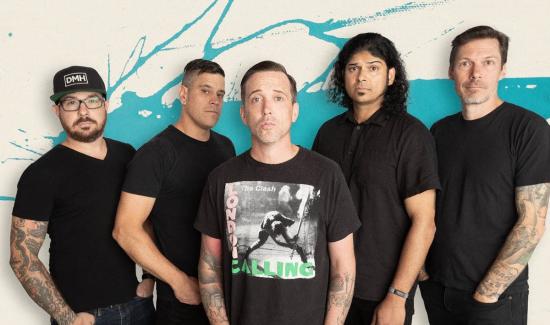 Fans are being asked to bring a non-perishable food item to the show
Read full story
Comments (0)
*Please take note that upon submitting your comment the team at OLM will need to verify it before it shows up below.