Ottawa Rock Lottery in Review
"Why have a scene when you can have a community?" This is the Ottawa Rock Lottery's mantra, one fitting in regards to its latest friendship with the Ottawa International Film Festival (OIFF). Now that 2012 has graced us with its presence, let's look at the last significant film event to take place in Ottawa in 2011.
As far as film events in the Capital City of Canada go, the Ottawa Rock Lottery generally doesn't get recognized as one. And why should it? In has traditionally been a music-only event. In its third time around in 2011, the Ottawa Rock Lottery had a special place in OIFF's burgeoning Filmmaker's Spotlight Series. It's the coming together of two often disparate worlds in Ottawa's arts scene: film and music.
And yet, this is not OIFF's first taste of Ottawa's music community. For the two years it's been on, the last day of the festival was exclusively devoted to a highly popular music video competition - the 72 Hour Video Challenge. This year, they've taken their musical infatuation a step further, by including the Lottery as part of the Spotlight Series. A key figure in both collaborations is Samantha Everts, who both hosted the Music Video Challenge, and the organized the Lottery.
Still not understanding the connection to film? Let's unpack the Lottery's premise. In May 2011, the Lottery took 25 people from five local bands, mixed them up in random groupings, and gave these makeshift bands 24 hours to produce a thirty minute set that they then performed at a final concert. This year's twist was that a documentary film crew – Ottawa film collaborative the Indefinite Project – was following the bands around. They shot both the individual experiences of each band, as well as the final concert with all five bands. The final product was a 22-minute documentary, which was screened on Wednesday, December 14. The proceeds of the sale of the DVDs were $250, all of which went to the Ottawa Food Bank.
Daniel Tauno, Ottawa filmmaker and actor in the Zebrassieres video, called the Lottery "a shining light in Ottawa. He further said that "this event was genius in how it tied together the music community and the film scene with OIFF."  He also noted that, "The more integration in the arts community the better, and the healthier it will be. With tonight acting as a rare occasion to bring together disparate forms and different crowds. There are a lot of musicians here, as well as a lot of filmmakers."
Ian Keteku, spoken word poet and star of the Capital Slam poetry scene, was surprisingly one of the artists involved in the Lottery. Ottawa Life got special report that Keteku is in works on a new project with one of the artists with whom he collaborated, band member from Tiger and the Playground. He was amazed by the "super talented individuals" in his band, noting that "some people had to jump off their regular instrument to make up for holes". As for the collaboration, he says that,  "It's still yet to happen, but 2012 is on its way. And Tiger and the Playground will be in the mix for sure. "The Ottawa filmmaker scene hasn't really been tapped yet in terms of musical artists. So for me, it was bringing those things together: poetry, music, video."
Meanwhile, Alan Neal - host of the documentary screening and renowned broadcaster of CBC Radio Ottawa's All in a Day - noted that he "was actually amazed at how good everyone sounded."
One of the real challenges was in actually getting the filmmaking rolling. In the case of one of the bands, the filmmakers showed up to the house, but could not get an answer at the door. When filmmakers were finally able to get in through a wayward window, they found out that the band was rehearsing, and simply playing too loud. It looks like the creativity of the collaboration got the better of their time-keeping skills.
The night of the documentary screening ended when all the musicians come up on stage and, in impromptu fashion, broke out into "We Wish You a Merry Christmas" to laughs and cheers from the crowd.
Everts talked to Ottawa Life about her experiences with the Lottery and the documentary attached to it, and what she sees for it in the future. Here are the details of that interview:
Ottawa Life: How did the idea for a documentary for the Rock Lottery come about?
Everts: I met the filmmakers in college and we've been friends ever since.  I'm a big supporter of the independent arts scene and actually hold a degree in Film Studies, so when they approached me to shoot it, I was all for it!  I had no idea that my project would end up on the big screen at an international film festival.  The whole thing was about celebrating the music and arts community that has so supported me for the last 9 years- I wanted other people to see how amazing and inclusive it really is. I'm really proud with how it turned out.
Ottawa Life: What do you hope last night's showing will accomplish?
Everts: I hope that people that have been involved in Rock Lotto has given musicians in Ottawa new connections and opportunities.  I also hope it has become a source of pride and confidence in that they were able to get together with strange and create music, beautiful or not.
Last night's show proved how the film and music scene really do belong together and must strive to work together in the future for people to be informed and just become fans of the music and art happening in their city.
Ottawa Life: Overall, how do you think it went?
Everts: It went amazing!  I'm so happy with how it went- I'm exhausted today as it's been about three months planning but while watching the films and bands turning around and seeing a hundred people enjoying and being exposed to new art and music- well that's the whole ethos of the rock lotto there! "Why have a scene when you can have a community." This event really bridged the gap between the independent film and music scene.  I was amazed that Ian Keteku was not only back in the country for the screening, but that he had asked me if he could perform a poem.  All around me jaws were dropping and people kept asking me, who is this guy?  Same happened with the group Kalle Mattson - they're a really REALLY young band of 20 year-olds that actually live up my street!  They're new to the city so having them see exactly what's possible for groups to accomplish when they get thrown together to create music is a huge motivation.
Ottawa Life: What do you see for the future of this project - be it the Rock Lottery itself or the documentation of it via a documentary film?
Everts: Well, I'm already in the process of organizing the next lotto for April of next year.  I've been working on some grants and corporate sponsorships. The film crew at The Indefinite Project are also looking forward to next year with the possibility of doing a feature length documentary to be entered in further festivals like SXSW.  A lot of that is in the beginning planning stages, but we've got some pretty big ideas of where we want to take it!
Recommended Articles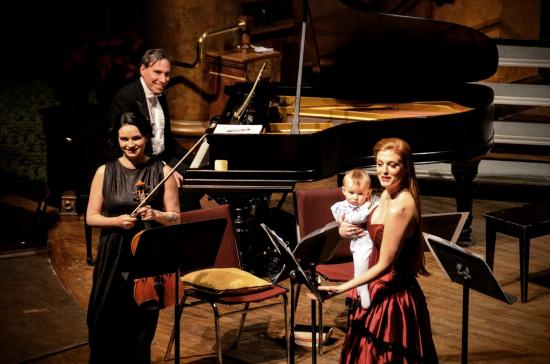 Video from Christmas with Music and Beyond gets over 1,000,000 views from around the world!
Read full story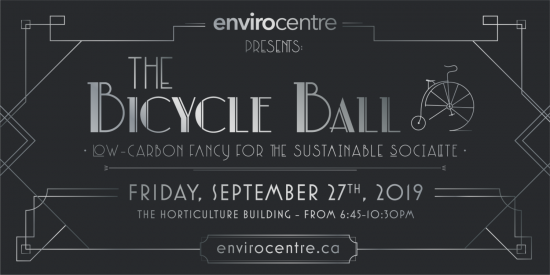 EnviroCentre marks the last day of global Climate Strikes with a party!
Read full story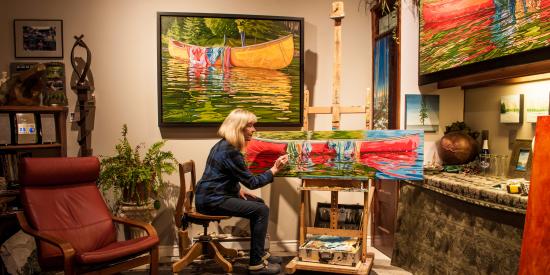 Janet K. MacKay's new series of paintings will warm your heart and enliven your soul while maintaining a PG rating.
Read full story
Comments (0)
*Please take note that upon submitting your comment the team at OLM will need to verify it before it shows up below.