Sports
Ottawa Senators: More burgers?
Ottawa Senators: More burgers?
PHOTO: Courtesy USA Today
So Andrew Hammond retires.
Is he not, then, the Paul Henderson of Ottawa Senator lore – noted for a moment in hockey history rather than something lengthier?
Ponder this, as incredible as Henderson's moment was (and it was hall of fame stuff, people), how about this: A 14-0-1 record for Hammond in his first 15 NHL starts in goal. The Senators third-string goalie in 2014-15 hauled and carried and dragged a team some 10 points out of the playoffs, with under 30 games remaining, right into the promised land.
I remember picking up the Ottawa Sun late into Hammond's run after he'd toppled a very good San Jose team on the coast the night before, shaking my head and thinking out loud, '(swear word here) He's done it again?'
Hammond wrote this week – "My career was a series of unbelievable and unexpected memories." That qualifies as an understatement.
Unfortunately - "As life throw more unexpected things my way, I am retiring from hockey," Hammond said. ". . . during my time in Montreal I hurt my ankle and I won't be able to make a full recovery."
Hammond was with the Kontinental Hockey League when he made the announcement to retire.
So then, he's done.
Is his former team done as well?
Well, there's surely more than 30 games left this time around (Ottawa has 50 remaining as of Wednesday) but there are no indicators the Senators have it in them to play – consistently – like they did in 2015.
That loss Tuesday in Winnipeg stung, as did Sunday afternoon's in Minnesota. At this point those are almost must-have-games.
If you're Ottawa Fan you can pretty much forget about qualifying in the division. Tampa, Toronto and Boston are simply in another league.
That leaves wild-card qualification. This is where the work becomes a disheartening slog for Ottawa Fan. While popping past Montreal and Detroit is more than doable, then you're looking at Florida, Buffalo, Washington and one of the New York teams to all fold to varying degrees.
The Capitals are here in Ottawa Thursday. Then it's Detroit the next night.
Then the short Christmas break.
Let the slog begin.
THOUGHT, SEEN AND HEARD: Don't you still just love Curtis Lazar for picking up one of the burgers tossed onto the ice during Hammond's run, and taking a big bite out of it? . . . It was more than a fair-market deal for Ottawa in signing Artem Zub to a four-year, $18.4 million US contract extension, announced this week. Given his value in relation to the team, this is close to an under-pay . . . Zub's fractured jaw likely keeps him out until after Christmas . . . You can still keep chirping that it's 'just-the-regular-season,' and you'd be right, because it IS just the regular season (congratulations on your accuracy). However, the Toronto Maple Leafs are a different animal in the winter of 2022 . . . I look at Calgary and think, this team should be a whole lot better than 15-12-6 . . . Edmonton's discovered that Andrei Vasilevskiy's don't grow on trees. The Oilers plucked Jack Campbell believing he'd be their answer. So far, El Stinko . . . Speaking of the net, Matt Murray is 8-2-2 this season with a 2.34 goals-against average and .925 save percentage. Please stop clenching your jaw . . . The NFL's Buffalo Bills are many things, but dull isn't one of them. Kind of reminds me of my last marriage . . . You would have never known it based on how he presented himself while playing – Eli Manning is a very funny guy . . . We knew that about Peyton though, right? . . . Like the Bills, this NFL season's description is an easy one: thrilling and unpredictable . . . "On any given Sunday." Yep . . . You can keep your podcasts (I mean, who doesn't have a podcast these days?). Give me Tony Kornheiser and Michael Wilbon on Pardon the Interruption Monday through Friday, every week (TSN). Few have stronger takes on football-American-style.
SENATOR'S WEEK AHEAD:
Thursday, Dec. 22: Washington at Ottawa (7 pm)
Friday, Dec. 23: Detroit at Ottawa (7 pm)
Tuesday, Dec. 27: Boston at Ottawa (7 pm)
thegrossgame@yahoo.com
Recommended Articles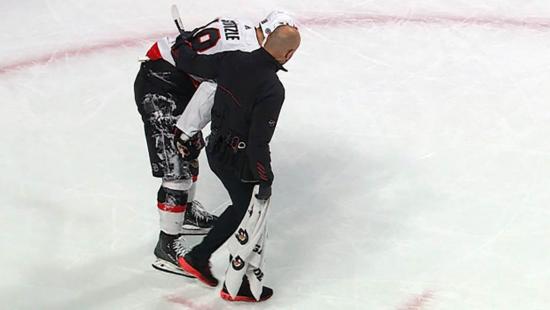 As the late, great Omar Little (played by the late, great Michael K. Williams) would say: "It's all in the game, yo."
Read full story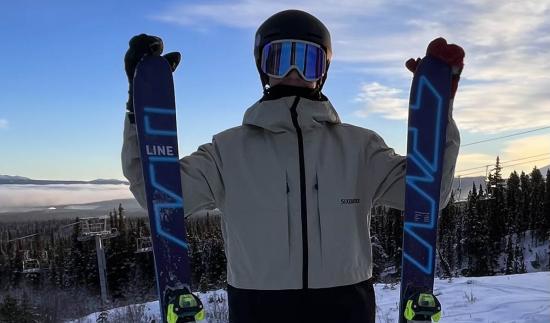 Last year Fortune Freestyle athletes reached the finals of Canada Cups and qualified for international NORAM competitions!
Read full story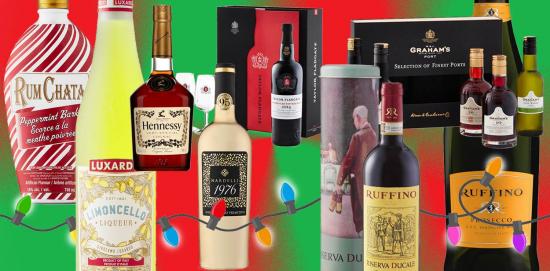 Whether you're shopping for wine lovers on your gift list or for celebrations at home, here's a selection of wines and liqueurs that will surely bring smiles
Read full story
Comments (0)
*Please take note that upon submitting your comment the team at OLM will need to verify it before it shows up below.