Sports
Ottawa Senators: Who Do You Protect?
Ottawa Senators: Who Do You Protect?
SENATORS: A Week in Review is a weekly column looking back at the week in Ottawa Senators hockey written by OLMSports Dave Gross.
---
Feature photo Courtesy NHLI via Getty Images
We won't know until Wednesday night whether Marc Methot remains an Ottawa Senator, or takes his talents to Nevada (Barring leaks to the media, of course).
The Vegas Golden Knights expansion selections will be announced during the NHL Awards on Wednesday at 8 pm. (The Knights must file their list of selections on Wednesday morning).
Protected lists were handed in on Sunday morning and Methot's name was not on Ottawa's.
It's been the stuff of great discussion in chat rooms, on radio, at the dinner table and in pubs: Who do you protect?
In case you missed it, the Senators chose to protect three defencemen: Erik Karlsson (I'm sure that took a lot of thought), Dion Phaneuf (who invoked his no-movement clause to remain in Ottawa) and Ottawa native Cody Ceci.
Methot, 32, was left of the list as the Senators chose to protect seven forwards to go along with the three defencemen, and goalie Craig Anderson (both Mike Condon and Andrew Hammond went unprotected).
The forwards up for grabs? Kyle Turris, Mark Stone, Mike Hoffman, Jean-Gabriel Pageau, Derick Brassard, Zack Smith and Ryan Dzingel.
That leaves Bobby Ryan, Clarke MacArthur and Alex Burrows expendable.
Seriously, if you're Vegas GM George McPhee, picking Methot ahead of those three available forwards is a no-brainer.
Ryan's contract is a mountain of a speed-bump; MacArthur's concussion history makes him too risky; and Burrows is 36 and is on the downside of a pretty decent career but flagged down the stretch and was a non-issue during the Senators' playoff run.
So that leaves Methot, one of the NHL's premier shutdown blueliners.
Should also note that the likes of fellow d-men Fredrik Claesson, who makes only $650,000 next season, Chris Wideman and Mark Borowiecki could be had.
Methot's the logical and obvious choice - and that's the call here.
But before Senator-fan gets too antsy, there is a great possibility of a deal between Ottawa and Vegas.
That's where we see this headed.
I think GM Pierre Dorion and McPhee hook up on some sort of package that keeps Methot here as Karlsson's partner. This could involve draft picks. The Senators own the 28th-overall selection in Day 1 of the entry draft and that could head the Knights' way for McPhee not grabbing Methot.
"Lay off Methot and we'll give you that first-rounder and take your pick of Boro, Wideman or Claesson."
We could see that conversation taking place.
With stud junior defenceman Thomas Chabot targeted for regular duty next season (yes, he is that good), Claesson, Wideman and Borowiecki are expendable.
And really, if Methot is retained and one of the three others above go along with that draft pick, it is not a bad deal for both clubs.
In fact, rumblings this past weekend indicated McPhee had already landed two additional first-round picks in pre-expansion draft side deals.
Add in Vegas' own first-round choice - and if the "lay off Methot" swap actually came through - McPhee would be gazing at four first-round picks come Friday night's regular entry draft.
Not a bad way to start a franchise?
Yup.
NEIL EXITS:
One thing everyone should learn about professional sport?
You don't win based on sentiment.
And with that, the Ottawa Senators bid a final adieu to fan favourite Chris Neil.
The team's ultimate warrior for the last couple of decades just doesn't fit the team mould anymore. Fact is, intimidation these days in the NHL rests with speed and skill, not fists.
Neil brought the team a high level of enforcement during a time when it was needed.
That role no longer exists in the league.
Look at Pittsburgh; look at Nashville - nary a tough guy in either lineup.
Give Neil credit for an exceptional history but clearly his time had come.
Ottawa made the right - albeit tough - call on this one.
He maintains he'd still like to play . . . somewhere. Maybe a Western Conference team - where the hockey is a bit more fractious generally than the Eastern Conference - gives Neil a one-year deal.
Whatever occurs, Neil has made it clear he'll return to Ottawa once retirement truly sets in, and it would be something of a surprise if the Senators don't bring him back in a management role.
Recommended Articles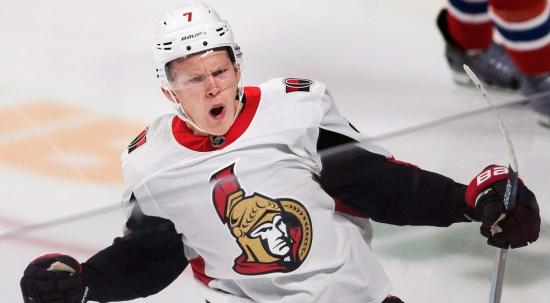 This past Sunday hockey returned across the board in the National Hockey League with the opening of training camps.
Read full story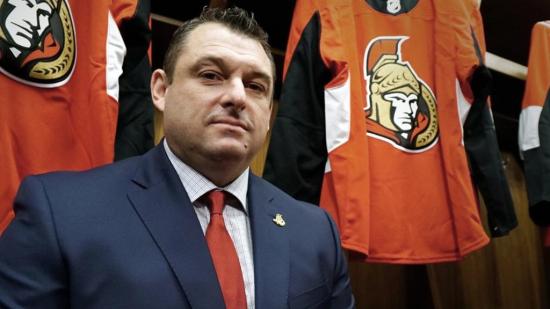 We're not even close to training camp and already the pundits are labelling Ottawa as a gigantic longshot to compete for a playoff spot.
Read full story
2015 marks the Year of Sport and the 60th anniversary of Canada's Sports Hall of Fame. In recognit...
Read full story
Comments (0)
*Please take note that upon submitting your comment the team at OLM will need to verify it before it shows up below.