Business
Ottawa's Finest: A Guide to Identifying the Best Window Company for Your Project in 2023
Ottawa's Finest: A Guide to Identifying the Best Window Company for Your Project in 2023
As a homeowner in Ottawa looking to change your old windows, dealing with the right company is crucial to ensuring a successful replacement project.
This guide will walk you through the fundamental factors to consider when choosing and signing the contract with the best window company for your home improvement project.
How to Know You Deal With a Reliable Window Company in 2023
The window industry is growing by leaps and bounds, with many new players joining the market every year. So when choosing the company for your project, homeowners have various options. You can either go with well-established businesses such as Ecoline Windows Ottawa or opt for a small local installer. Both choices might be correct, but paying attention to the following aspects before signing a contract is crucial.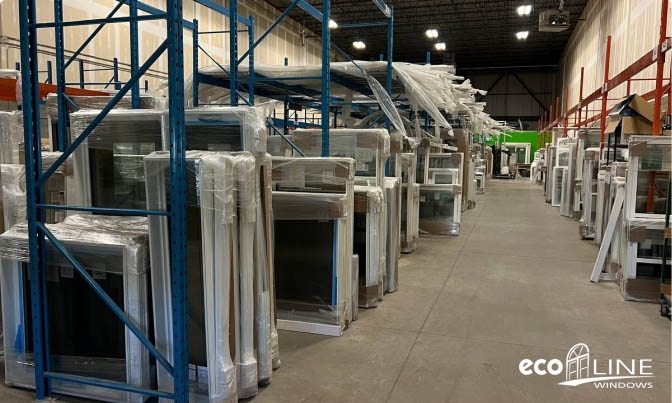 Reputation and Reviews
To begin searching for the perfect window company, read online reviews and seek referrals from friends, family, and neighbours. Keep an eye out for the following:
Consistently positive feedback from real customers. Best if you find pictures of completed projects;
High ratings on platforms like Google Reviews, Home Stars, and Better Business Bureau. A reliable company should have at least a 4.5/5 rating on every reviewing platform mentioned above.
Years in Business
Yes, small companies might offer discounts and many other perks to earn your business, but experience matters a lot for window replacement services. It is a considerable investment, and homeowners want the job done once and be flawless, bringing comfort for many years to come. Therefore, look for companies with:
A proven track record of successful replacement projects. Both full and retrofit;
A history of stability and trustworthiness in the Ottawa market.
Licenses and Insurance
Check whether your preferred company has the proper certifications and permits to operate in Ottawa, as well as adequate insurance coverage:
Liability and workers' compensation insurance to protect both parties in case of accidents or property damage
Appropriate licenses and permits to perform window replacement services
Evaluating Products and Services: What Makes A Top-Rated Company?
If all the above points are okay, the next step is to check the product range and quality.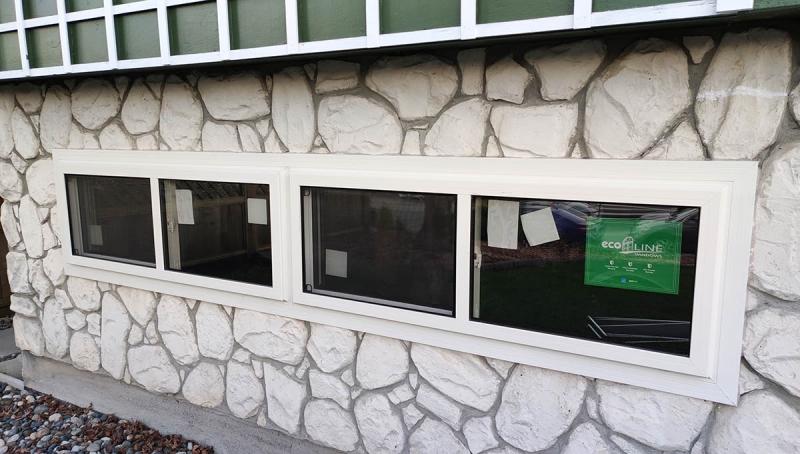 High-End Products
High-quality windows are why you want to embark on the replacement project, right? Therefore, buying new products should thoroughly assess energy efficiency, durability, maintenance, and comfortable operation. When considering window options, ask your installer about the following:
Energy Star ratings and other efficiency certifications;
Window material – are your new windows made of vinyl, wood, or aluminum?
What is the warranty coverage? Does it include product and labour?
Customization Options
Your window replacement project should complement the exterior, align with the architectural style of homes in Ottawa and your neighbourhood, and simply meet your preferences. Hence, look for companies offering:
A wide range of configurations, designs, and sizes to choose from
The flexibility to accommodate special requests or unique architectural features
The Right Installation
A professional installation is vital to the adequate performance, maximum energy efficiency and longevity of your new windows. Evaluate potential companies based on:
Attention to detail and adherence to industry best practices;
Awareness of local building codes and CSA guidelines;
Timeliness and respect for your property during installation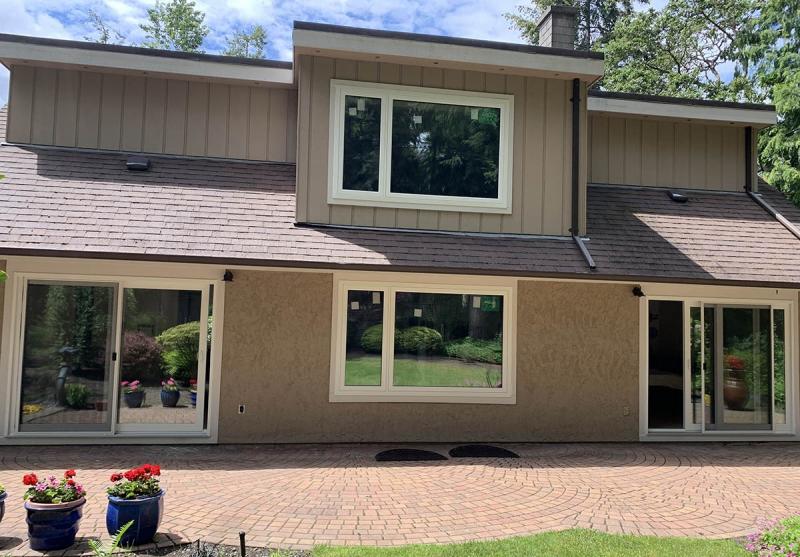 Great Value for Your Money: Prices for Window Replacement in 2023
When you are sure that a chosen company is reliable, has good reviews and offers the products you like, it is time to evaluate their quote.
Obtaining Multiple Quotes
Shopping around for competitive pricing is essential to finding the best value for your money. Be sure to:
Get quotes from at least 3-4 different companies. Check the prices from big names and small local companies. Ask what is included in the final price (installation, help with rebates, warranty, post-installation support, etc.)
Use this window replacement cost estimator to learn relevant prices for different units based on their configurations, customization options, glazing, etc.
Estimating Price vs. Quality
Even though a cost might be your decisive factor, balancing it against the long-term benefits of high-quality products and services is critical. Keep in mind that:
Investing in energy-efficient windows can lead to significant savings on utility bills;
Low-quality products or services may result in costly repairs or premature replacement;
Poor or DIY installation might lead to a drop in thermal performance and comfort.
Assessing Customer Service: No Sell Pressure & Adequate
The final evaluation aspect is how the window company communicates with the customers.
Transparent Communication
Easy-going communication with no sell pressure is key to a successful window replacement project. Seek out companies that:
Respond promptly to inquiries and requests;
Provide thorough and accurate information about their products, services and government rebates;
Consultation & Quotes
As a rule of thumb, a good window company will offer you an in-home consultation as a chance to assess your project and showcase their expertise when consulting you on the right window choice. Expect the following from a top-notch window company:
Comprehensive consultations, including measuring and assessing your current windows;
Detailed, transparent, and easy-to-understand quotes. Identical written and digital quote with the energy specifications included in its final version;
Ongoing support for maintenance and repairs if anything goes wrong after the installation;
Hassle-free 25 years window warranty that comes with your new units and a straightforward warranty claims process.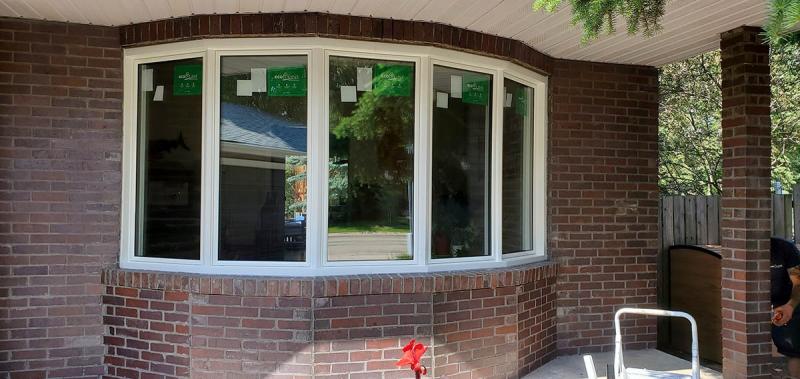 Final Word
In conclusion, carefully researching and weighing your options is the key to a successful window replacement project. By evaluating potential window companies based on their reputation, products and services, customer service, and pricing, you'll be well-equipped to make an informed decision that will result in beautiful, energy-efficient windows for your house in 2023.
Looking to install the best windows for your house? Then visit Ecoline Windows Ottawa or call (613) 706 0319. Window experts will be happy to consult you on the suitable model, help to claim maximum government rebates and ensure hassle-free installation.
Recommended Articles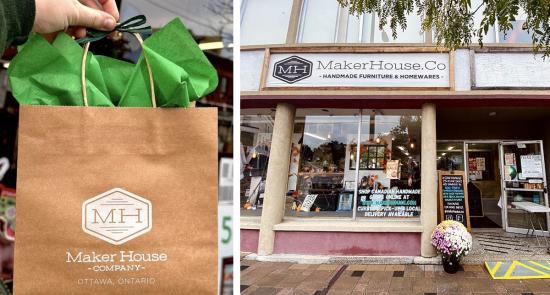 "Know the story of your stuff, meet the makers, and craft change." — Maker House
Read full story
Wishing the Elgin Street Diner a happy anniversary, and here's to many more years of quality food and service.
Read full story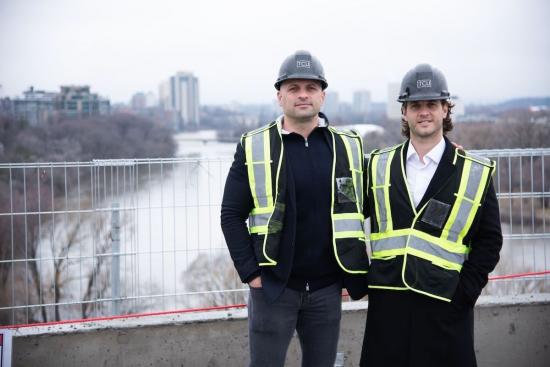 Just as individuals' lives adapt and change, their houses must do the same.
Read full story
Comments (0)
*Please take note that upon submitting your comment the team at OLM will need to verify it before it shows up below.