Ottawa's Neighbourhoods: Gatineau
One thing you notice in Ottawa is that you can often get by without speaking French. When I moved here for university, to a city on the border with Quebec, I thought that I'd encounter French-speakers on a weekly basis, and that my language skills would improve. (Certainly, that would have been truer at the openly bilingual Ottawa University rather than Carleton University.)
But for the most part you can get by without it, and many people I know who've lived in Ottawa their whole lives can't properly speak French. Certainly, bilingualism helps you rise through the government bureaucracy, and is key for long-term retail or sales work, but many people make do without it.
Gatineau is naturally different from much of Ottawa in this respect, sitting in Quebec, across the water from Ottawa proper. Here, dépanneur (convenience store) owners will often greet you in French, or speak with the heavy French accent that means they're probably more comfortable in that language, if you can manage it. Signage is in French first of course, making clear that this place is different from Ottawa, even at the best of times.
Of course, it's not always the best of times. During the 1995 referendum, the heavily-integrated Hull voted No to separation, which would have cut Gatineau off from many of its most lucrative workplaces and put government buildings in limbo. These days Ottawa and Hull are planning a light-rail bridge across the river to connect the cities, something that would have been hard to imagine Quebec politicians discussing a generation ago. But the coronavirus has reminded us that even provincial boundaries can cause serious problems, as Quebec sealed its border to non-essential travel for a month and a half, turning thousands of drivers, cyclists, and pedestrians away.

It may sound strange to write about Gatineau for an article series on Ottawa's neighbourhoods, given all of these legal differences, but Gatineau is a short drive across the bridge from downtown Ottawa and Parliament, making it operate like an extension of downtown Ottawa in many respects. Many Gatineau residents live north of the Gatineau river, a more suburban area with bungalows and shopping malls, but still have quick access to Ottawa via the Macdonald-Cartier Bridge.
Like downtown Ottawa, Gatineau is home to many government and government-adjacent enterprises, which are spread throughout the French city's downtown core, named Hull, in a number of imposing concrete structures. Much of this is the result of Pierre Trudeau's cultural policies, where a plan to make 25 per cent of the Ottawa region's federal workforce work in Quebec. (Clever politics, that: it's that much harder to start your own country when one of your cities hosts thousands of workers for the government.)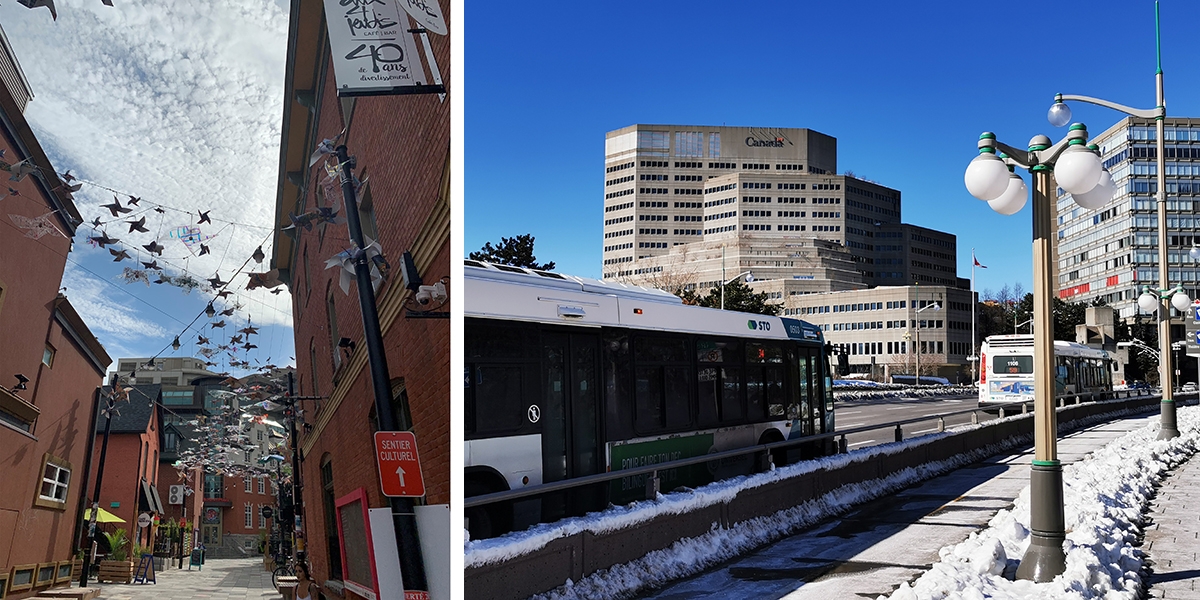 So, the Terrasse Chaudière and Place du Portage office complexes were built, and still dominate Hull today. Place du Portage is the larger of the two, being the largest Crown-owned office complex in the National Capital Region. Place du Portage consists of four office buildings each tens of thousands of square metres in size, interconnected with each other and with Gatineau City Hall among other places. This makes Hull a bit of an underground city, especially for government workers.
The Terrasse Chaudière features a similar design, though it appears to be crumbling faster than Place du Portage. Air quality issues forced workers to move out last year, and on occasion bricks have fallen off the building. Thankfully there's a plan underway to replace its brick exterior with aluminum; along with plans to overhaul Place du Portage, the skyline over Gatineau will soon look a lot less like the seventies.

Otherwise Gatineau Park is a major tourist destination, and entirely worth a visit. This biodiverse park spans 361 square kilometres, and features plenty of space to hike, swim, fish or ski. It's great to have a quiet place to go camping so close to the city, and represents a small part of the wonderful green spaces that surround Ottawa on all sides. Other highlights include Place Aubry, a colourful pedestrian street featuring historic buildings, and Casino Lac-Leamy, the National Capital Region's premier casino.
Gatineau is also a frequently-visited party spot for people in first and second year at university, since under Quebec law you can drink there when you're 18 instead of 19. Until all their friends can drink in Ottawa, plenty of young people will still bus or Uber across the border to visit one of several night clubs, or to pick up beer and coolers at the dépanneur or liquor store. Quebec's free-market approach to alcohol sales at corner stores is one of the more satisfying parts of a visit across the river.
Students and graduates often rent their first place here as well. Rental housing is cheaper in Gatineau than in parts of Ottawa that are comparably close to downtown, and Quebec hasn't had the same problem with high hydro prices that Ontario recently had. Rental and home prices have gone up significantly in the last few years all over Ottawa region, though, so Gatineau is a more attractive destination for movers of all sorts these days. Just be aware that moving to Quebec will change how you file your taxes, and you'll have to get a Quebec health card instead of an Ontarian one.

The language barrier and the bridge crossing mean that Gatineau isn't as regularly visited as downtown Ottawa or the Market for entertainment. Perhaps the lack of existing rail transit and all of the dull government buildings downtown make navigation difficult there, too. This is a shame in some ways, because Gatineau is home to beautiful gardens, unique restaurants, museums and endless bike paths, just like the areas south of the Ottawa River. With the threat of separatism fading in recent years, and planned improvements to transit and to Gatineau buildings, hopefully the area will be treated even more like a regular part of the Ottawa community. The National Capital Region represents a small example of multiculturalism in action, and as a microcosm of Canadian inclusion as a whole.
*Photo of Les Fougeres via lesfougeres.com **Photo of Camp Fortune by Paul Johannse. All other photos by Aaron Nava and Karen Temple.
Recommended Articles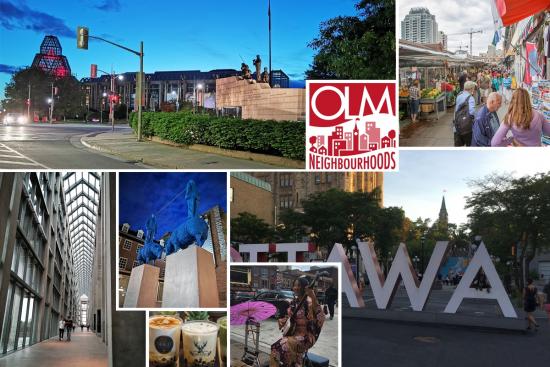 Our writers are out getting reacquainted with Ottawa's neighbourhoods. This week we look at the colourful tourist, shopping and dining destination that is the ByWard Market.
Read full story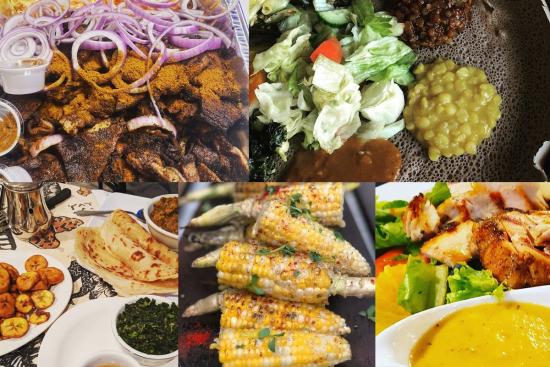 Supporting the Black Lives Matter movement has never been tastier!
Read full story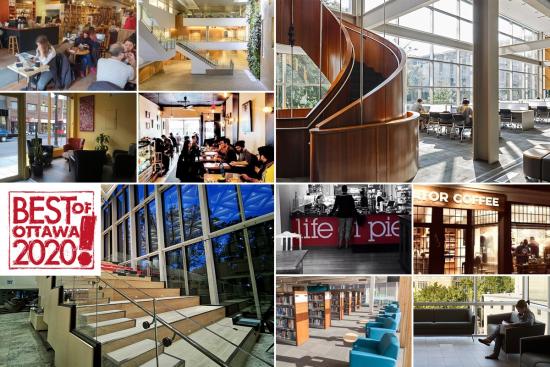 After over 20-years writing about life in Ottawa, we think we have a pretty good idea of the best of what this city has to offer. Check, share and discuss #OLMBest every week!
Read full story
Comments (0)
*Please take note that upon submitting your comment the team at OLM will need to verify it before it shows up below.