Arts & Events
Ottawa's NLN is an up and coming musical mastermind to keep on your radar
Ottawa's NLN is an up and coming musical mastermind to keep on your radar
Photo: NLN
When I think back to being 18, I remember being in my first year of community college, studying hard, and still trying to figure out who I was while I bridged the gap between teenhood and adulthood. That was almost thirteen years ago and it seems like the 18 year olds of today, Gen Z, are a whole other breed with their quick abilities to adapt, and next level savviness when it comes to art, digital technology and social media.
No one exemplifies this quite as much as up-and-coming music sensation NLN. At just 18, the Ottawa-based multi-talent—he coins himself as a Rapper-Singer-Songwriter-Producer-Mixing Engineer—has released a song online every week for almost two straight years. With one of his recent releases gaining some airplay on HOT 89.9, NLN's fanbase is steadily growing and his career looks very promising.
NLN took some time out of his busy writing and recording schedule to chat with us about his work ethic, inspiration, and more!
Ottawa Life: Hi NLN! congrats on your recent feature on Hot 89.9's "Local Love" segment! How does it feel to have your music out on such a large scale?
NLN: Honestly, it's a blessing. I literally grew up listening to that station every single day. Like that was my main source of music and where my love for pop music originated. To hear my voice and especially my production on the radio was surreal. It's what really kick started all of the success that i'm starting to get this year. All the other years I did music, I worked very hard but it was really last year that was the most difficult. Nothing was moving. At all. Getting a placement like that was really motivating and a sign that what I've been manifesting for the past 5 years are finally coming true.
OLM: You're completely self-produced, writing, mixing and recording all your material independently. What got you started or interested in making music at such a young age?
NLN: I've always had a love for arts in general. I was never one of those people to enjoy it from a consumer standpoint. Every time I saw someone do something interesting within that category, I always wanted to try it. So that's really how writing came about. I remember being six years old writing "best friend" songs about how I wanted to play at the park forever with my best friend at the time. Then, fast forward to 2016 where I discover Chance (The Rapper) and Kendrick (Lamar) and that's where my love for Hip-Hop came to be. I fell in love with lyrics and delivering them in intricate ways from those two. As far as production, I started making beats last year. It really came down to a sense of self-sufficiency and not wanting to call anybody or buy anything to create so I started doing it myself. Thankfully, I had already seen my friend S!D make beats so I already had the basics. I was able to progress pretty fast.
OLM: You've been consistently releasing new music on a weekly basis for almost two years now. Where do you get your inspiration to constantly make new material?
NLN: All of the music that I make is based on what I go through. It's really therapeutic for me. It helps me let out what's on my mind. I'm super thankful to even be able to do that because not everybody can. Once you do it for a long period of time, a song every week becomes easier to keep up with. Found out about it through Russ and I've been doing it ever since. I knew it was essential to build a lengthy catalogue because once I really blew up, it would become a residual revenue stream that I'd be able to eat off of forever and I'd be able to leverage it in any music business scenario. It's something that will give me respect early on knowing that I have more songs than some people' whole career when mine has barely begun. This method was advised against by like 99.9% of people around me but I think i'm turning out kinda ok.
OLM: If you could recommend just one song to our readers, from your vast discography, which song would it be?
NLN: Haww mann! Imma have to go with the one I just dropped called "YUCK". It's a record fully done by me where I go in depth about what challenges I'm facing as I'm starting to deal with success. Tap in!
---
NLN's latest single "YUCK," along with all his releases, are streaming now on all platforms.
Recommended Articles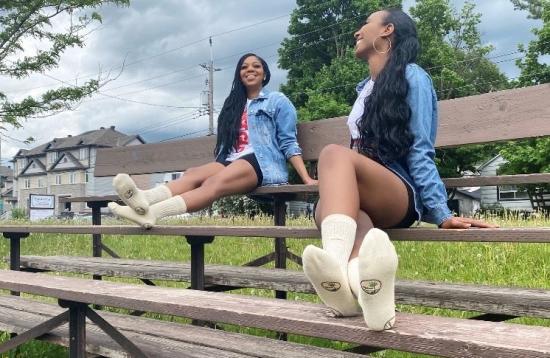 Local musician and businessman Karl Acelin has been interested in the power of hemp for over 15 years, this inspired him to launch Boxhim.
Read full story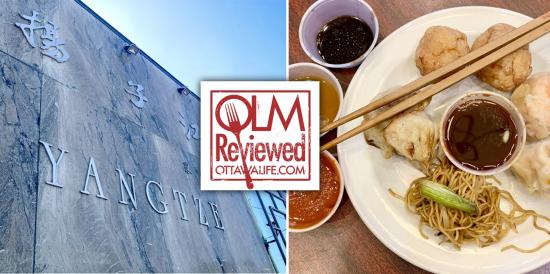 Yangtze has treated its customers to the highest quality service and authentic Szechuan and Cantonese cuisine since opening in its iconic building at 700 Somerset in 1982.
Read full story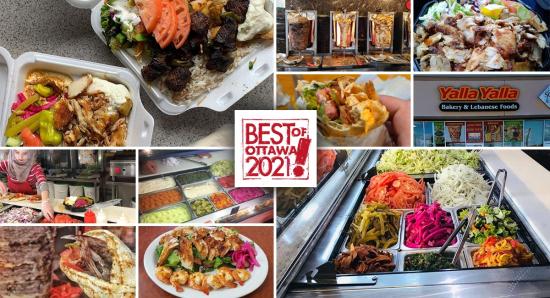 After over 20-years writing about life in Ottawa, we think we have a pretty good idea of the best of what this city has to offer. Check, share and discuss #OLMBest every week!
Read full story
Comments (0)
*Please take note that upon submitting your comment the team at OLM will need to verify it before it shows up below.