My Ottawa
Ottawa's oldest tavern is continuing to make history.
Ottawa's oldest tavern is continuing to make history.
Photos by Deek Labelle
A rich history accompanies The Chateau Lafayette, one of Ottawa's oldest institutions. The popular ByWard Market bar is older than the Chateau Laurier, the original Parliament buildings, and Ottawa itself. Bringing all walks of life into its corners, The Laff has become a place of refuge, gatherings, and curiosity.
In 1849, Grant's Hotel opened. Its first mention in history books was during the Stony Monday Riot, which took place on York street in front of the hotel. Grant's Hotel became a place of shelter for those during the political uprising. Over the years, the name of the hotel and tavern changed along with its owners. Today, it is known as The Laff.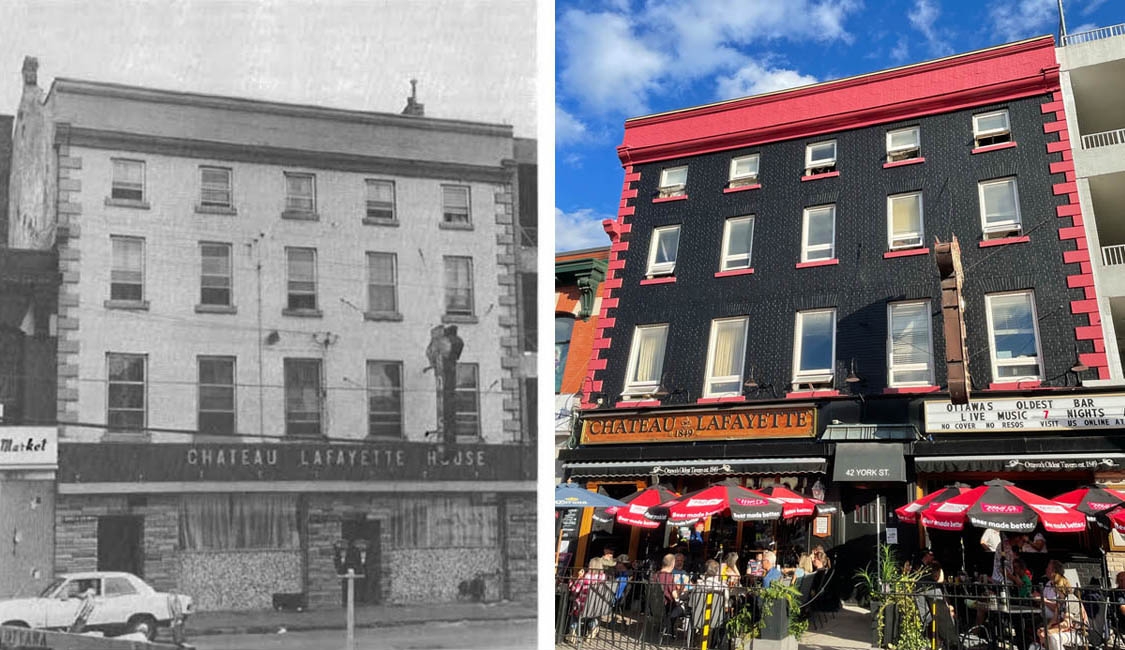 ABOVE: The Laff as it looked in the 1970s. Today, The Laff remains a vibrant part of the ByWard Market.
In 1966 James Scott acquired shares of The Chateau Lafayette and managed the business with his family members. The business has stayed in the family since then. Today, Scott's daughter, son, and brother-in-law own the business. His grandchildren manage the bar.
"It's an environment where we hope that anybody can come in and be comfortable. It's a place of refuge, a place where you can come in and relax and shed the weight of today," said Deek Labelle, general manager.
The institution stays true to its dive bar roots. It prides itself on its simplicity.
"It's not really anything other than a bar in its simplest form. There are not a lot of bells and whistles, but it is good enough to be comfortable. We always try to create a space where it is easy to have a good time. It's a venue for whatever you are ready for that day. Some people are here to read a book in the corner and enjoy a pint. While others are here for a drought, ruckus and a Lucky Ron show on a Saturday afternoon. The bar morphs into what you need it to be," said Labelle.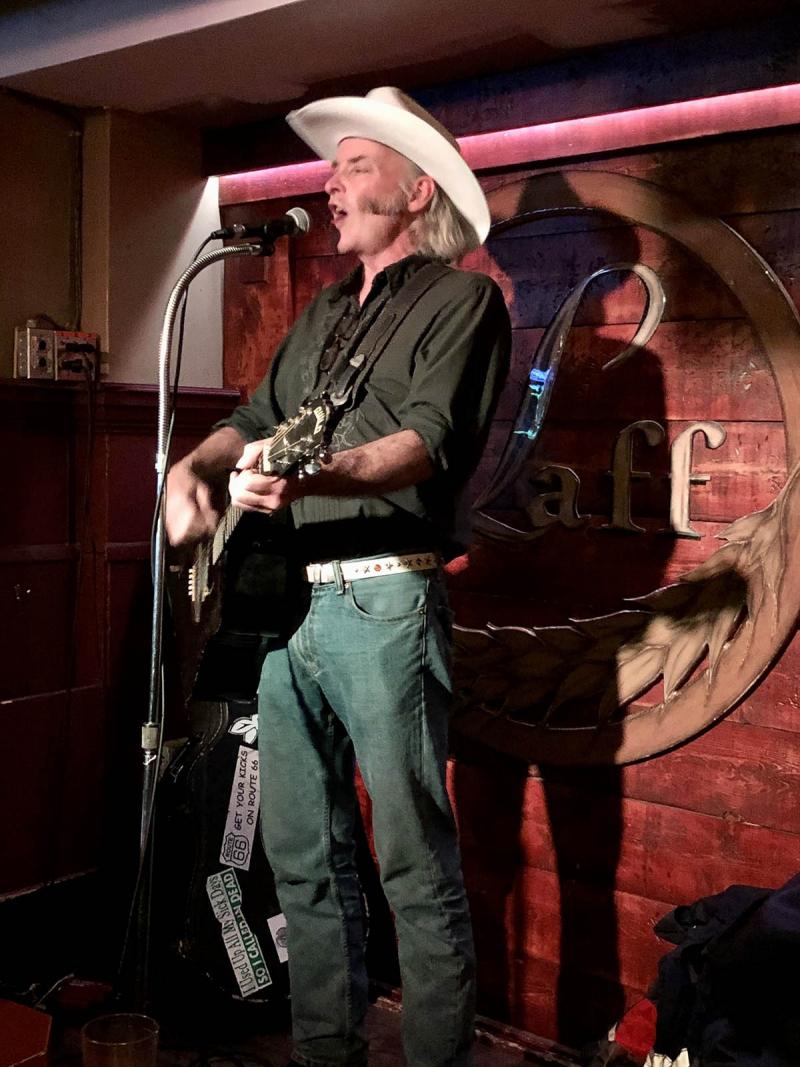 ABOVE: Lucky Ron has been gracing the stage at The Laff since 1999.
The Laff brings in an eclectic set of entertainers seven days a week, with ten shows in total. Each day is different, featuring DJs, acoustic shows, open mic performances, and long-time music resident musician and local country singer, Lucky Ron, who has been performing on Saturdays at The Laff since 1999. His act, The Lucky Ron Show, has remained nearly the same every week, still attracting large crowds to this date. With no cover charge for any of the musical acts, patrons can come in and enjoy the music freely.
"The Laff was here before Ottawa was Ottawa, so it is important to maintain our focus on local bands and what Ottawa has to offer. We try to highlight as many local beer options as we can, and we bring in different sorts of foods that are known to Ottawa. We also like to keep our entertainment as local as we can. We have great tenured performers. Lucky Ron has been here since 1999, and blues musician John Carroll has been here since 2004. It is great that we have been able to maintain that consistency and give musicians in Ottawa a chance to showcase what they can do," said Labelle.
This year, the tavern is complementing its recently upgraded live entertainment listing by emphasizing its menu. All the food served at The Laff is made in-house and is locally sourced. The bar even has its own ale, 1849, commemorating the year it was established. It is an easy-drinking ale that highlights the institution's affection for simplicity.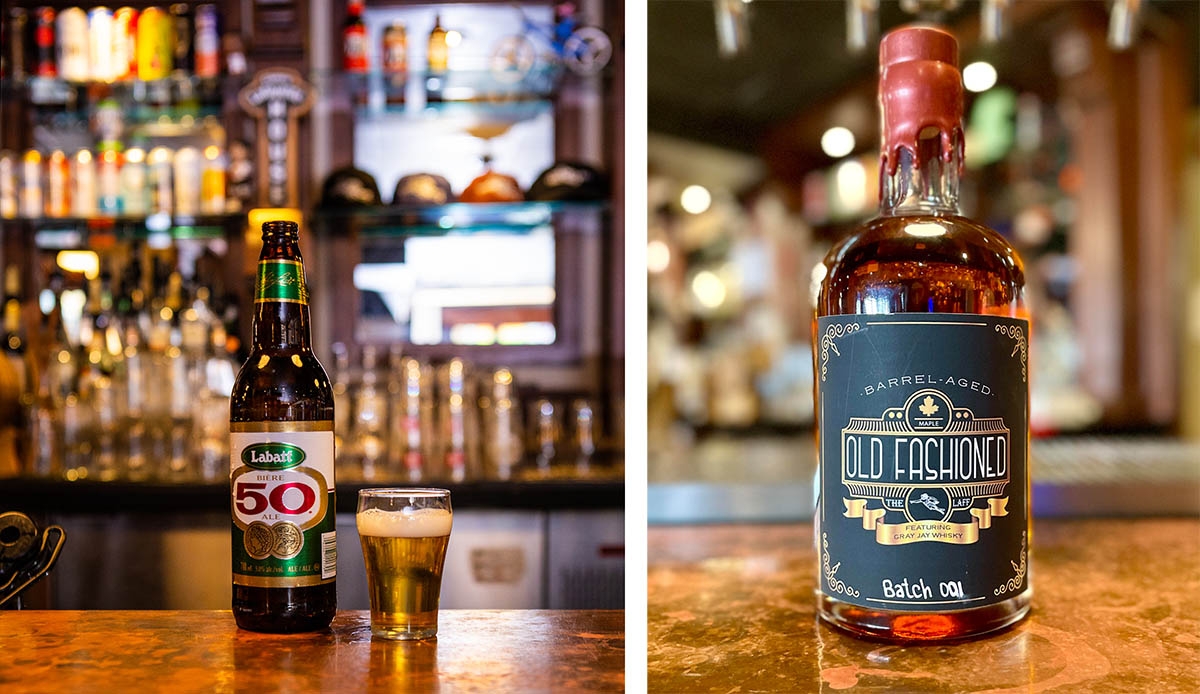 Although The Laff is no longer a hotel, the upstairs of the building now serves as low-income housing. In 1999, the Scott family transformed the penthouse into several rooms, which tenants now occupy.
"We rely on the city for help, and we hope that it helps support the community," said Labelle.
As Deek and her brother Francois continue to take on larger roles in the business, they are keeping in mind its legacy and what that means for each of their families.
"My brother and I are both very involved in the business. We both have toddlers, and we are working on the next generation. As they grow up, they'll want to be involved in the business, and we can keep supporting our family in this endeavour. It's important and unique. I really hope to carry that on. It's such a cool place to work. You get to meet so many people. I love being a part of our city's tourism and growth," said Labelle.
Recommended Articles
With plans for a state-of-the-art soundstage in the city, a growing pool of trained workers for crews, and a thriving indie filmmaking scene, could Ottawa be poised for the big time?
Read full story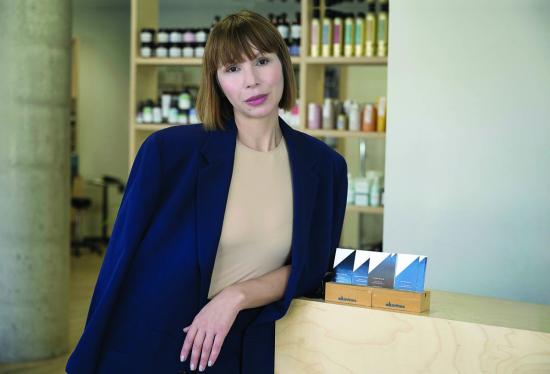 The Market has evolved into the authentic gem that it is, with a Montreal-style openness that rebukes Ontario's stubborn Anglo-Saxon mores by plunking a strip club next to a pot shop next to fine dining . . .
Read full story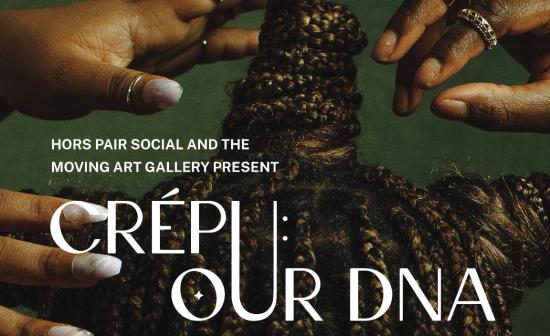 The Moving Art Gallery has joined forces with Hors Pair Social to invite Ottawa-Gatineau creatives and art lovers to Ottawa's Premier Black Hair Art Show at Club SAW
Read full story
Comments (0)
*Please take note that upon submitting your comment the team at OLM will need to verify it before it shows up below.