Music
Ottawa's Queenyy talks time spent in UK and new single 'That Way'
Ottawa's Queenyy talks time spent in UK and new single 'That Way'
Photo credit: Connor Tadao (FLEE NORMALITY)
Ottawa musician Queenyy is known for her smooth voice and R&B-influenced beats. However, after an exciting time spent in the UK, recording music at a historic venue, and working alongside seasoned British record producer Marcus Damon, she is ready to unleash something a little different with her latest single 'That Way' and her upcoming EP.
Queenyy took a little break from her music making to chat with us about her evolving sound, how spending time abroad influenced her, and the personal theme behind her latest track.
---
Ottawa Life Magazine: Congrats on the new single "That Way!" What's the story behind the track? Were you inspired by a specific experience?
Queenyy: Thank you so much!! I was definitely inspired by a situation I was in at that exact time. I only write about my personal experiences, especially within the moment that it's happening. I had this session set up with Marcus and he started playing a couple of his beats for me to see which ones I connected with. I connected with this specific Neo Soul vibe and immediately started freestyling ideas and came up with the hook straight away – "I just want you, that way." During the session, the person I was dating was giving me a hard time for being at the studio. He didn't believe I was there to work and thought I was potentially hooking up with someone else. This really frustrated me because I was so into him and really didn't have my eyes on another person. Being an independent woman very focused on my career, I often face these obstacles with men, especially now being in the music industry. This isn't the first time I've dealt with something like this. That translated into my freestyles while I was trying to come up with ideas for the song. Marcus was able to grasp what I was talking about right away. I wrote and recorded the two verses that day. Fast forward a few months later while I was back in Canada, Marcus had a session with Aaliyah Mire (London-based rapper that is featured on the track). She connected with the song right away and blessed the bridge with her sauce. It's exactly what the track needed and I was super excited when Marcus sent it over to me. I then got my engineer, Ottawa local Carde Blanche, to mix and master it.
OLM: You recorded the track at the historic The Broadway Theatre in Barking, UK — a venue where legends like Neil Young have recorded in the past. What was that like?
Queenyy: The Broadway Theatre definitely had a great vibe to it. Sterling Reigns is the reason why I was there. He worked out of The Broadway teaching programs for youth in the arts and running a DJ school through Airbnb Experience. We were lucky enough to have access to the studio through him. I connected with Sterling through Instagram and he immediately invited me out to collaborate and started opening doors for me out in London within the music industry. He's the one that set up the session with myself and Marcus (Marcus was one of his past students). I was also lucky enough to attend a production workshop at the theatre and am now learning more of the production side of music because of this. All in all, it was a great experience to connect with everyone I met at The Broadway and definitely a highlight of my time abroad. Side note: there is a great Caribbean restaurant in the theatre. Best fried plantains I had in London!
OLM: How did recording in the UK influence the sound of the track? Did it feel different from when you make music here at home?
Queenyy: Honestly, when I listen to the track it gives me a Spice Girls vibe. I was born in the late 80's so I was a HUGE Spice Girls fan growing up. It was very organically written and Marcus had his hand in the whole process. He didn't just let me write, he gave me his input and pushed me to sing higher notes than I usually was comfortable to sing at that time. It was so great working with him and I'm so happy that he pushed me to my limits. That being said, there was definitely a UK influence in the track.
OLM: We're excited for your upcoming EP dropping later this fall. Is 'That Way' a hint to what's to come or should we expect totally different sounds and styles?
Queenyy: The project I have coming out this fall is actually a different sound than 'That Way.' It's a three-song EP that was recorded here in Ottawa — produced and recorded by local producer and engineer 613tino and mixed and mastered by Carde Blance. The three songs have very different vibes from one another but tell a short story of falling in love overseas and the struggle of maintaining a relationship from a distance. At this point in my career, where I'm still emerging and finding my sound, I have a hard time boxing in myself. I am inspired by so many different sounds, so I'm testing the waters and putting out different things to see what my fans like the most.
OLM: Any last words for all your hometown fans here in Ottawa?
Queenyy: Only you can make your dreams come true. Keep going and trust the process!
Queenyy's latest single 'That Way' is available to stream now on Apple Music and Spotify.
Recommended Articles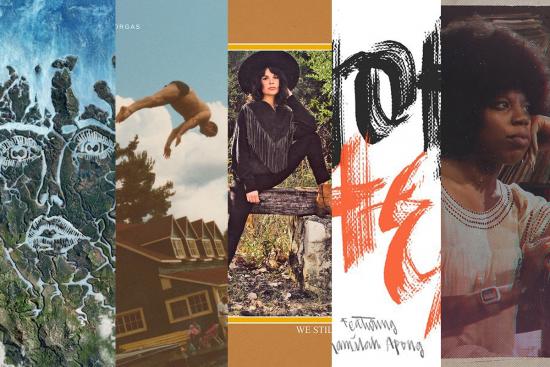 In our weekly music column, Owen Maxwell brings you five album reviews.
Read full story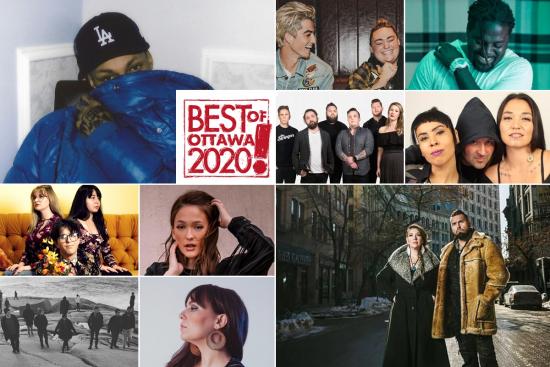 In this weekly series, we share our picks with you — our top hotels, live music venues, local brews, bands and more. Check, share and discuss #OLMBest every week!
Read full story
Ottawa's DJ Prosper is proving that music is the best medicine for the soul.
Read full story
Comments (0)
*Please take note that upon submitting your comment the team at OLM will need to verify it before it shows up below.