#OttawaStyle with Dominique Baker
Photo credits: Valerie Keeler, YOW City Style, Tracey Jazmin and Nadine Langlois


Ottawa fashion has hit a high note. Dominique Baker is one of Ottawa's top influencers who is making waves in the blogging community and is proving that this political city has style. Through her blog and social media platforms, she's hoping to re-educate her followers about fashion and how to emphasize their best assets.
We spoke with Dominique about her local fashion inspiration and how her focus is all about honing her personal style.
Ottawa Life: What does #OttawaStyle mean to you?
Dominique: #OttawaStyle is unique to other cities in Canada. We are the home of Parliament, so fashion here is a bit more on the conservative side. That being said, some major stylish retailers such as Nordstrom and Simons have moved in, along with great little independent boutiques with stylish and unique offerings. I'm seeing much more creativity in style here in Ottawa thanks to that.
So, what does #OttawaStyle really mean to me? It means taking classic pieces and putting your own unique spin on them - pairing boyfriend jeans with a classic navy blazer or wearing Manolo Blank Hangisi pumps with skinny jeans.
Tell me how you define your style and how it separates you from the rest?
My style is quite feminine but I do dress depending on whatever my mood is when I wake up. Some days, I reach for a full, midi-length skirt with a twin-set and pearls, other days, it's distressed denim with a statement designer bag. No matter what I wear though, I wear it with confidence. When I shop, I'm attracted to great quality pieces that fit perfectly, because I want to be comfortable and feel my best. Nothing makes you look worse than constantly fidgeting with a piece of clothing because it fits poorly. Dress well, feel great! I also love jewelry. I save my money and treat myself every now and then. I have a few pieces that I treasure, that are classic, and definitely elevate anything I wear. I'll wear my Elsa Peretti Bone Cuff and feel like a superhero.
How does dressing differ from the work week to the weekend?
I would say that my work style is definitely different from my weekend style. For work, I want to wear clothes, not have them wear me, so dressing professionally and being taken seriously is important. I do not wear trendy pieces to work, but opt for classic pieces such as pencil skirts, suiting dresses, good cashmere sweaters with skinny wool pants and heels or loafers from Massimo Dutti. My weekend style is relaxed - cozy sweaters from Ça va de soi, skinny jeans, leggings with oversized sweaters, etc.
If you could only have a few items in your closet, what would you need?
My style staples? A great watch, my delicate gold jewelry such as chain bracelets and gold bangles, little pearl earrings, my camel-coloured cashmere sweater, a great-fitting pair of Citizens of Humanity jeans in denim blue and white, a black merino wool turtleneck, a white dress shirt, my black leather Chelsea boots, my grey wool coat and my black leather backpack from m0851 - best investment ever.
How do you hope you can help others looking to garner their own sense of style?
Through my fashion blog, I love inspiring others by showing them how to style pieces they already have. I write articles on how to pinpoint what clothing makes you feel great, how to identify "repeat offenders" - pieces you buy over and over again (a sign of what makes people feel comfortable) and what their best assets are (great legs, a tiny waistline), etc. I love to educate people on how to play up their best assets and how to make the most of what they already have. No need to go out and buy a whole new wardrobe to define your personal style. After all, that isn't style - that's "fashion". You need to take a good look at your lifestyle, your style goals and what truly inspires you and run with that. People might be sick of hearing me go on and on about that!
What are some of your favourite brands and shops around Ottawa?
I absolutely love m0851, Ça Va De Soi, Viens Avec Moi Boutique, Twiss & Weber, Bija Bijoux and The Hudson's Bay Company. I can spend hours in there. Such great deals on their sale days! I have recently fallen in love with L'Intervalle at Rideau Centre. The best shoes in Ottawa. I love Nordstrom for cosmetics too.
When it comes to fashion in Ottawa, what sort of changes would you like to see?
I would love to see people be a little more adventurous with their style. That's the great thing about eclectic cities like Toronto and New York. Last time I was in Toronto, I saw a beautiful woman walking down the street with a hat that had a little parrot nestled on top. That made me smile. I love seeing variation in fashion...but it's coming to Ottawa! I was walking down Sussex behind two young guys dressed in punk/greaser style. One of them was wearing cherry red Docs with black jeans that he had sliced up with a razor. He then safety-pinned the slashes together. He threw a perfectly distressed moto jacket over everything and had the best pompadour I'd ever seen since James Dean. I worked up the nerve to compliment his style. His response? "Uhhh...really???" I laughed.
What gap in the style community were you looking to fill with your blog?
I started my blog on my husband's suggestion along with my best friend who kept nagging me to do so. I just wanted to fool around on the internet. I love creative writing and really wanted to write about my love of perfume, Chanel bags and little style articles. I didn't really think about filling a gap at all. A couple of months in though, the blog took off. It's been amazing. Now, my focus is to keep on with writing about style and beauty but with more of a creative spin. After all, I love to write.
How do you maintain your status in the Ottawa community?
Honestly? Networking. I'm a people person and I love to get out to events and meet everyone. It's key to staying relevant and finding future opportunities. Also, being "different" helps. I know that I may not be a fashion trailblazer as I frankly love classic dressing, but I think what sets me apart is my sense of humour! I love incorporating that into my writing and people are attracted to that. It working, so I'll stick with it.
Follow Dominique Baker online:
Instagram: @styledomination
Website:styledomination.com


---
Recommended Articles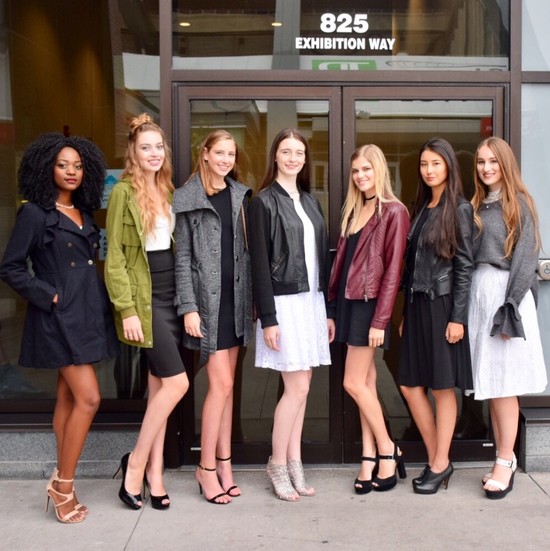 Photos by by Ali Matthews. For over two decades, Angie Sakla-Seymour has owned and operated the top...
Read full story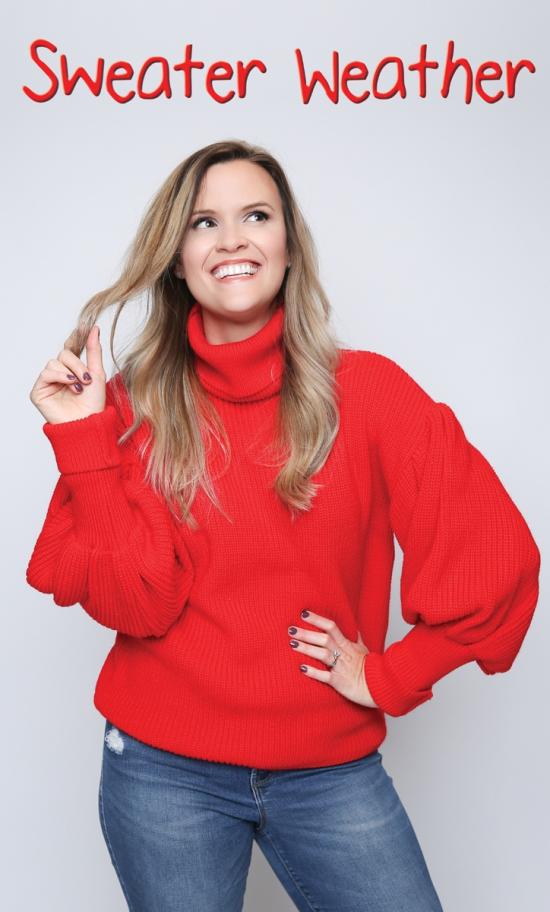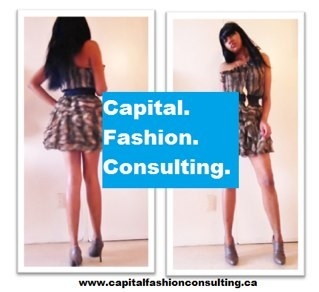 Ottawa is home to a fashion week, fashion magazine and many fashion bloggers. Each member of this ti...
Read full story
Comments (0)
*Please take note that upon submitting your comment the team at OLM will need to verify it before it shows up below.